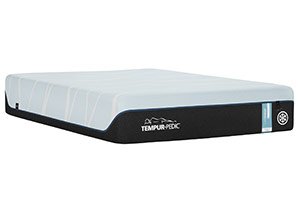 The US-Mattress company was founded back in 2001. At that time, they had only 4 employees. In 2003, they opened the first store in Plymouth. Now, in 2023, the company is unrecognizable - 7 retail stores, 90+ employees, 275 vendors, and $500,000+ donated to the Michigan Humane Society.
At US-Mattress store you'll be able to find a variety of brands to choose from, including:
Tempur-Pedic
Sealy
Serta
Stearns & Foster
Simmons
Spring Air
Ashley Sleep
Vispring
To provide you with detailed information, I'll shortly introduce you to each of the providers named above. However, since some mattresses were evaluated better than others by US-Mattress reviews, I'll be focusing on the most recommended options, including Tempur-Pedic, Sealy, and Serta.

Verdict at a glance
The US-Mattress company offers a variety of mattress brands that each offers mattresses with their perks and quirks. You can choose from the variety of mattress types, constructions, firmness options, and prices based on your personal needs. It seems, however, that many customers choose Tempur-Pedic, Serta and Sealy brands.
Pros
Hundreds of mattresses to choose from
Available mattresses with lower-than-average price range
Cons
Many beds offer questionable durability
Stores only in Michigan
Only front-door delivery is free
The US-Mattress Reviews: Short Introduction to Each Brand
Since the US-Mattress provides so many different mattress companies, I would like to give you at least general information about each brand.
Tempur-Pedic - mattresses are known for high-quality materials and exceptional comfort. They're recommended for people who experience chronic pain on a daily basis. While Tempur-Pedic mattresses are relatively expensive, they're known to be very durable.
Sealy - the company is known for a while and has a good reputation. The provider offers all-foam, innerspring, and hybrid mattresses for different wants and needs.
Serta - Perfect Sleeper is the most recommended mattress offered by the company. It features an innerspring construction and is known to provide sleepers with amazing comfort and durability.
Stearns & Foster - the company offers multiple luxury hybrid beds to choose from. Based on the "us-mattress.com" reviews, customers appreciate the ability to choose from multiple thickness options and the fact that their hybrid mattresses are quieter than the majority of other beds with similar construction. However, the concern is durability.


Simmons - The company offers a variety of mattresses to choose from, however, most often customers choose from the Beautyrest series that offer mattresses of different firmness, thickness, and construction options. Since they also differ in pricing, you can choose the option based on your possibilities.
Spring Air - a variety of models to choose from, most of them are very affordable, offer great edge support, and bounciness, however, US-Mattress reviews revealed that customers are not that happy with the durability due to the visible mattress sagging.
Ashley Sleep - the company offers innerspring and memory foam mattresses that are very affordable. However, since the prices are low, the quality of the materials might not be as high as expected, and, therefore, you might notice a significant sagging after a few years of sleeping on it.
Vispring - US-Mattress reviews reported that these luxurious mattresses provide great comfort and durability but the prices are way higher than average. That being said, if you have a limited budget, I doubt that Vispring will have an option for you to offer.
If you're looking for the US-Mattress locations, there are seven stores in Michigan:
Plymouth Store
West Bloomfield Store
Birmingham Store
Bloomfields Hills Store
Ann Arbor Store
Rochester Store
Hastens Detroit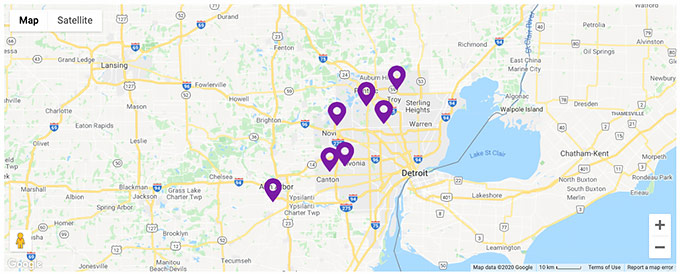 If there's no location near to you, don't worry, all the mattresses offered by the US-Mattress company are available online.
Now that you have a general knowledge about each of the brands, it's time to move to more thorough US-Mattress reviews and focus on the most popular brands that are available in the US-Mattress stores.
The Most Recommended Beds Offered by the US-Mattress
You should remember that all the mattresses are evaluated based on the general opinion, it doesn't necessarily mean that what works for others, will work for you, you should always consider your wants and needs before deciding.
Tempur-Pedic
Tempur-Pedic is a very well known mattress brand that was founded back in 1992. Now the company is the part of Tempur Sealy International and offers a variety of sleep products, including mattresses, bedding, pillows, etc.
Even though Tempur-Pedic sometimes offers new limited-series mattresses, most often you'll be able to pick from these four models: TEMPUR-Adapt, TEMPUR-ProAdapt, TEMPUR-LuxeAdapt, and TEMPUR-Breeze. Each of them comes with unique features.
TEMPUR-Adapt
TEMPUR-Adapt is a classic model that's available in one firmness option - medium (5), and two different designs - all-foam and hybrid. Both mattresses feature 11" profile and have the same value - from $1,699 to $3,398.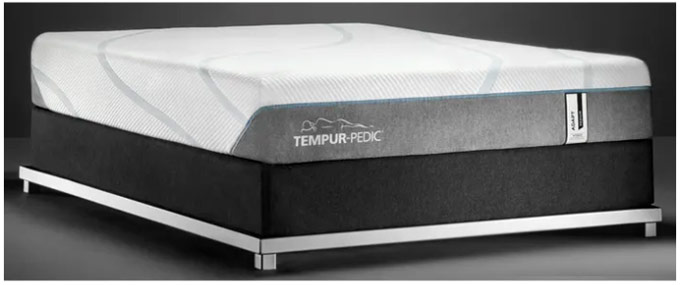 The foam mattress comes with a cool-to-touch cover, TEMPUR-ES® comfort layer, and Original TEMPUR® support layer. Based on US-mattress reviews, this bed conforms closely to the body and alleviates pressure points.
The hybrid model has the same structure as an additional layer of premium spring coils that make this bed sleep even cooler, add additional bounciness and edge support.
TEMPUR-ProAdapt
TEMPUR-ProAdapt is one of the best options if you're looking for close conforming and pressure-point relieving properties, US-Mattress reviews can confirm that. Once again, you can choose either all-foam or hybrid models.
If you prefer an all-foam mattress, you'll be able to pick from three levels of comfort - soft, medium, and firm. However, if you prefer hybrid beds, there's only one firmness option that is medium. But don't worry, it tends to be great for the majority of individuals despite different ages and sleeping positions.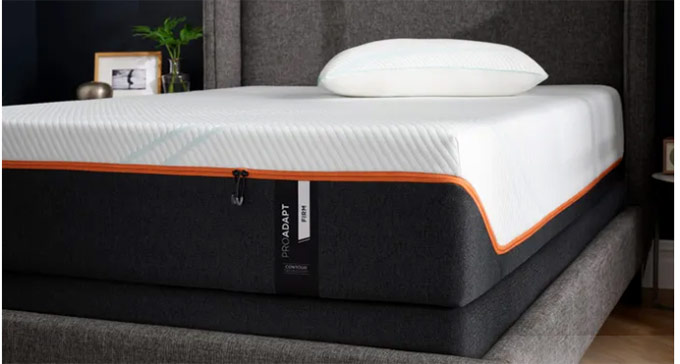 This mattress construction is very similar to TEMPUR-Adapt, however, it's slightly thicker - 12". After analyzing us-mattress.com reviews, it became clear that both models come with amazing features. They manage to alleviate pressure points, sleep cool, and produce very minimal sound, even a hybrid model.
The price of TEMPUR-ProAdapt varies from $2,499 up to $4,998 at the moment of writing this US-Mattress reviews. Instead of looking for US-Mattress locations, I would recommend you to purchase a mattress online and enjoy free delivery together with an in-home trial completely risk-free.
TEMPUR-LuxeAdapt
TEMPUR-LuxeAdapt mattress features in all-foam construction and comes in two different levels of firmness - soft (3) and firm (7). This model is very advanced, it's completely silent and isolates motion transfer, so couples will be able to enjoy the quality sleep even if one of the partners keeps tossing and turning.
While the majority of all-foam mattresses tend to sleep too warm, TEMPUR-LuxeAdapt doesn't have issues with that. The mattress comes with a SmartClimate Dual Cover System that makes sure you're not sleeping too hot.
TEMPUR-Luxe Adapt is more expensive than previous models. It will cost you from $3,499 up to $6,998, however, the company provides you with various discounts and promotions regularly, so, you will be able to purchase it for less. Also, it's recommended not to look for US-Mattress locations but look for better deals online.
TEMPUR-Breeze
TEMPUR-Breeze is an exceptional mattress that's perfect for people who prefer sleeping really cool. If you're experiencing excessive sweating during the night, it might solve this issue.
You can choose from two different models - PRObreeze and LUXEbreeze. The PRObreeze mattress sleeps 3° cooler while LUXEbreeze can decrease the temperature by 8° and allows you to sleep as cool as no other bed.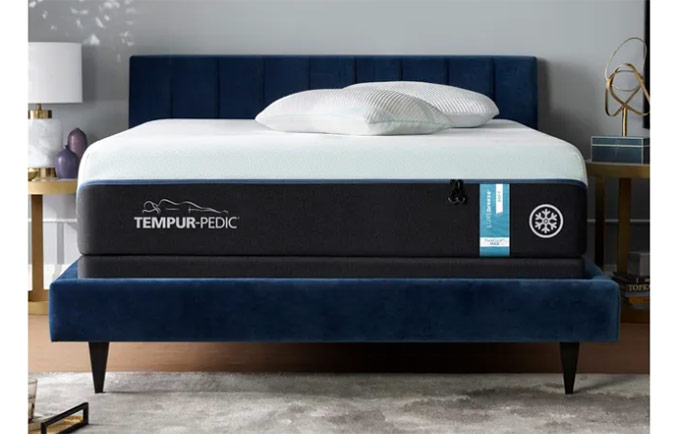 But how is this matress so cool? Where's the secret? The secret is in the construction, of course. The mattress is designed using the breeze® system of cooling technologies that promotes breathability. Also, SmartClimate™ dual cover, PureCool+™ phase change material, and TEMPUR-CM+™ comfort layer that's extremely breathable. Therefore, no heat stays trapped in the mattress and that's the main secret.
Considering all the properties, it's pretty clear that TEMPUR-Breeze mattresses are quite expensive. The PRObreeze costs from $2,999 to $5,998, and the LUXEbreeze from $3,699 to $7,398, depending on the size that you choose. You can purchase a new TempurPedic mattress online completely risk-free.
Now that you know all about TempurPedic mattresses, let's get to other well-known mattress brands that you can find in the US-mattress stores.
Latest Saatva Coupon Found:
UP TO $500 OFF
Limited-time Saatva Sale
We're sharing a limited-time Saatva mattress discount with our readers! Grab this deal & enjoy your new mattress with huge discounts.
Expiration date: 29/09/2023
4,042 People Used
Only 83 Left
Sealy
Sealy's history began back in 1881 when Daniel Hayne started making mattresses that were cotton-filled for his friends. Eight years later, he invented the machine that was able to compress the cotton. It was a great success, he even licensed it to others and named "mattress from Sealy".
Of course, back then mattresses were completely different, however, the company claims that 65 years ago, when the majority of current mattress brands haven't yet existed, they started using Posturpedic Technology. This technology provided sleepers with targeted support.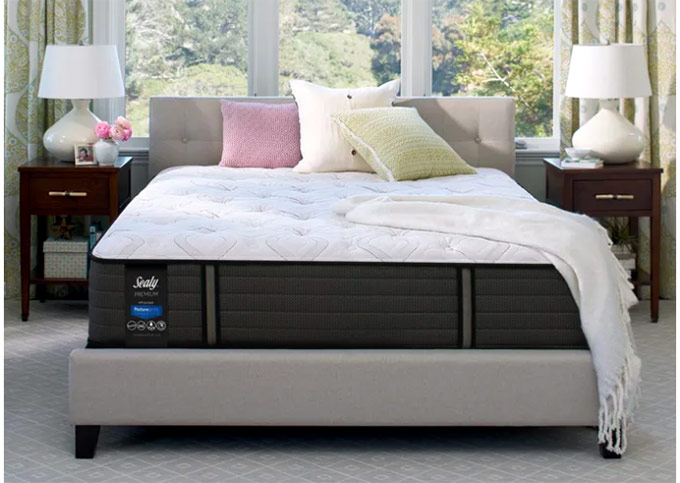 You'll be able to find a variety of Sealy mattresses not only on the US-Mattress site but also on their official page, including hybrid, memory foam, and innerspring beds. However, since there are so many options to choose from, in this "us-mattress.com" review, we'll be paying more attention to the Response line that seems to be the most popular among the customers.
The Response line provides you with three innerspring mattress collections - Essentials, Performance and Premium. Since each of them are innerspring beds, the pros and cons are quite similar. Let's get through them quickly.
All three collections offer amazing breathability, which means that the mattresses won't trap your body heat, and, consequently, you won't sleep too hot. The thing is that the majority of reputable brands focus on different cooling technologies, however, as good as this technology would be, it's almost impossible to find an all-foam mattress that would sleep cooler than traditional innerspring.
Moving further, all US-Mattress reviews will tell you that beds in the Response collection are bouncy and offer good support, which are the qualities beneficial to couples. However, not everything is so perfect.
The majority of us are looking for a mattress that would be able to alleviate pressure points, and since both Performace and Premium mattress collections are using the Posturpedic technology that was created with this intention, you would assume to get amazing properties. However, that's not really the case. As sadly as it is, all three collections in the Response line offer very minimal pressure point alleviation.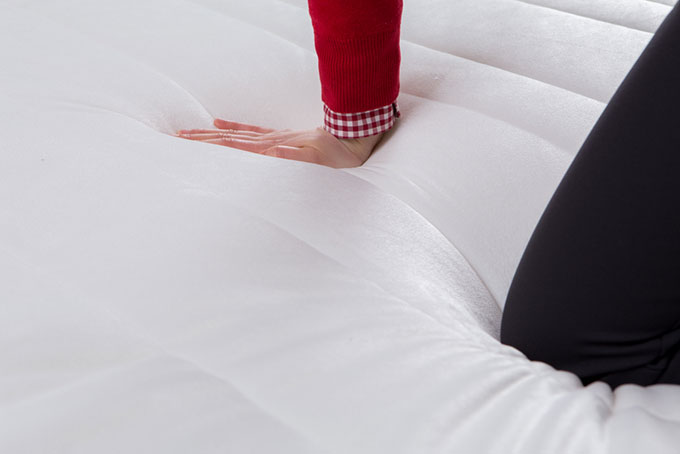 Another aspect that's crucial to mention is that US-Mattress reviews had concerns about durability. That's the major issue, even though the prices of Serta's Response line are very customer-friendly.
All things considered, I'd say that there are better options than the Response line for the same or even lower pricing point.

Did you know?
Serta
Serta was founded back in 1931. The company is now owned by the Serta Simmons Holdings LLC. The company provides a variety of mattresses to choose from, including gel-infused memory foam, innerspring, and hybrid collections.
The most popular mattress line offered by Serta seems to be the Perfect Sleeper that provides you with multiple models to choose from.
The Perfect Sleper offer three innerspring mattresses, and one memory foam hybrid bed. All of them are available in three comfort levels: soft, medium and firm. That being said, individuals of different weight groups and sleeping positions will be able to find the right option.
Choosing the right mattress firmness is crucial if you're experiencing chronic lower back pain. Even though there are various studies and results can slightly differ, the research on the best mattress for back pain[1] that was performed in 2016 revealed that the firmer the mattress, the more beneficial it will be to back pain.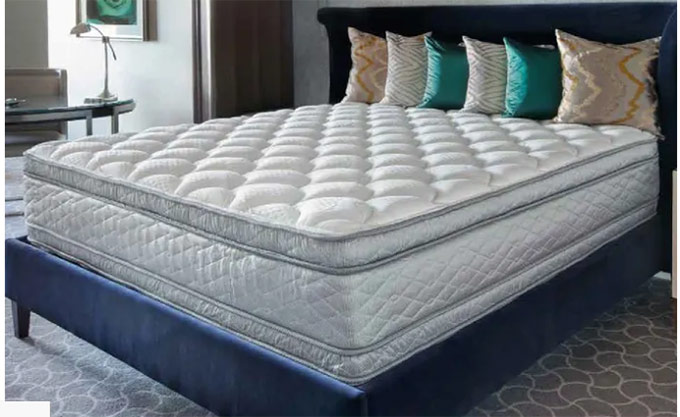 The Perfect Sleeper line was created to deal with the most common issues we're experiencing while sleeping. You should experience less nightly disruptions due to the reduction of motion transfer, the mattresses should produce very little to no noise, and maintain temperature neutrality.
While there are mixed US-Mattress reviews about the Perfect Sleeper collection, the majority of them are rather pleased with the experience. The prices of these mattresses vary from $499 to $1099 for a king-size bed. So, you can find one for yourself even if you have a limited budget.
Here is The Best Saatva Offer I Found:
UP TO $500 OFF
Limited-time Saatva Sale
We're sharing a limited-time Saatva mattress discount with our readers! Grab this deal & enjoy your new mattress with huge discounts.
Expiration date: 29/09/2023
4,042 People Used
Only 83 Left
Conclusions
Therefore, US-Mattress revealed that there are some amazing mattress brands that you can find in their stores. However, it became clear that purchasing mattresses in stores is no longer as popular as choosing a bed online.
While many customers are afraid of the risk of ordering an unsuitable mattress, there's completely no need. Every reputable mattress brand provides you with free shipping, in-home trial, and returns that are also free of charge in case you're not enjoying the sleep on the mattress you ordered.
45% of people[2] are having difficulty falling asleep at least one night per week. A comfortable bed could help to solve this issue. Hence, no more worrying, simply choose the best mattress for yourself and enjoy the better sleep!
Scientific References
1. Laird Harrison: 'What's the Best Mattress for Back Pain?'
2. Goran Medic, Micheline Wille, and Michiel EH Hemels: 'Short- and long-term health consequences of sleep disruption'
Leave your honest US-Mattress review
Leave your genuine opinion & help thousands of people to choose the best mattress. All reviews, either positive or negative, are accepted as long as they're honest. We do not publish biased reviews or spam. So if you want to share your experience, opinion or give advice - the scene is yours!