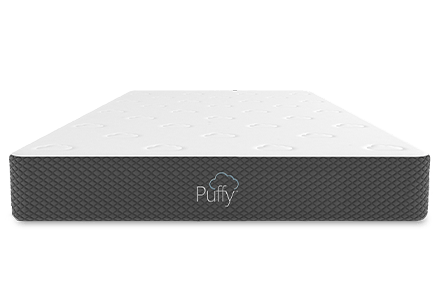 Before we start - thanks to everyone who has participated in the Puffy Lux mattress giveaway! The winner has been picked out, but don't worry - you can also try your luck in other giveaways.
Let's carry on with the Puffy mattress review now. Customer Puffy mattress reviews are quite easy to come by - it's one of the well-known mattress providers in the industry. It proves that Puffy does indeed deserve attention - the mattress has some really interesting and beneficial features.
Table: Puffy company information
Today, we'll be taking a look at some of the most popular, in-depth and trustworthy Puffy mattress reviews. We'll talk about both of the Puffy mattresses - the standard edition, and the Puffy Lux.
We'll be discussing the pros, cons and price of the mattresses. Since it can be confusing to weed out the spammy Puffy mattress reviews from the real ones, I'll try to be as clear as possible - this way, you'll be able to get a feel for whether or not the mattress is worth your money.
At the very end, I'll conclude by telling you my opinion on the matter.
TL;DR: Puffy is a well-designed all-foam mattress with the biggest perk - its price. According to Puffy reviews, it a high-quality mattress with amazing motion isolation and is suitable for most types of sleepers.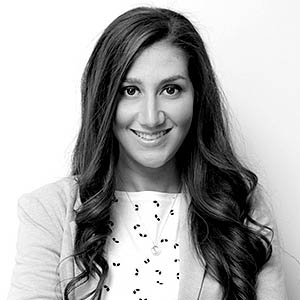 Julia Glowinski
Registered Social Worker & Certified Sleep Consultant
How can a mattress that we sleep on affect our health?
The quality of a mattress can greatly impact the quality of our sleep. Our sleep quality is directly correlated to both our physical and mental health and an uncomfortable mattress can contribute to poor sleep quality by causing pain, discomfort, and restless sleep.
Pros
Best for all type of sleepers
Lifetime warranty
Total spine pressure elimination
Cons
Average temperature neutrality
Puffy Mattress Reviews: PROS
So, let's start off with the benefits of the product that a lot of the Puffy mattress reviews tend to accentuate. And there are a few good things worth mentioning!
Amazing Motion Isolation (Both Models)
This is something that you'll definitely value if you don't sleep alone.
Motion isolation is one of the more often talked-about mattress features. It basically means that, while you sleep, the mattress absorbs all (most) of the motion that you, your partner or your pet make. It does so with the help of a special material - memory foam.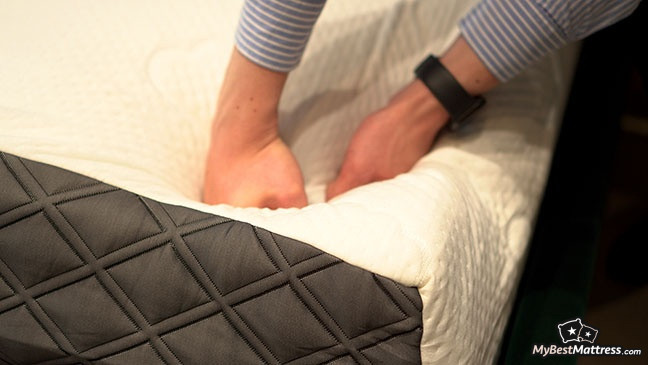 Truth be told, almost all types of foam tend to absorb motion pretty well. However, memory foam does so in the best way possible. As some Puffy mattress reviews have stated, both models of the mattress are made of just a few layers of foam. This would lead you to believe that the product would be pretty stiff and wouldn't absorb motion all that well.
However, the reality is quite different.
As I've mentioned earlier, you should really appreciate both of the Puffy mattresses if you sleep with a partner or a pet. While pets might not be as restless, some people tend to toss and turn throughout the night - it's just how it is. With all of that motion, it's really easy to wake the other person that you're sleeping with up.
Table: Puffy's pressure point alleviation
Puffy takes that risk away by isolating motion to the fullest extent. Even better - most of the reliable Puffy mattress reviews state that motion isolation comes with no noticeable sinkage involved!
Latest Puffy Coupon Found:
UP TO $1,350 OFF
Puffy Mattresses & Other Products
Take advantage of Puffy season sale & explore discounts up to $1,350 off for Puffy mattresses and other products. Hurry up to get this limited deal!
Expiration date: 29/09/2023
1,985 People Used
Only 15 Left
No Noise
Whether you're going through the basic Puffy or the Puffy Lux mattress reviews, another very popular feature that you'll notice is the lack of noisiness. But what does that mean?
Basically, some mattresses are rather noisy. It's somewhat of a design-dependent thing - this con is most commonly associated with products that have metal coils inside of them. These mattresses are known as "innerspring" or "hybrid" ones - the latter is usually a mix of different types of foam or latex and the before-mentioned coils.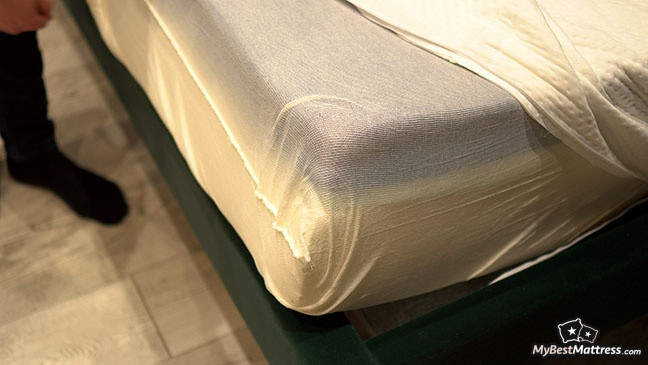 One of the most advertised features of all-foam-based mattresses (whether it be in Puffy mattress reviews or others) is noise reduction. Since the mattress is made completely out of foam, It does not make noise. Simple, right?
Well, not really.
You see, some memory foam mattresses do make noticeable amounts of noise. Whether it be while you're laying or jumping on them, the fact still stands. This isn't a problem with the Puffy mattresses, though.
Users report that they can't hear any noise at all coming from the mattress. This isn't only good for people who are easily woken up by even the smallest amounts of noise, but also for those who want to participate in sexual activities with their partner, yet also (for some reason) can't make all that much noise while doing so.
Great for Most Types of Sleepers
Puffy mattress reviews are usually divided into a few different groups. These groups depend on the type of sleeper that the person commenting is.
In the mattress industry, there are typically three big groups of sleepers distinguished. They are back, side and stomach sleepers. The groups are rather self-explanatory - depending on your preferred sleeping position, you'd fall into one of those groups.

Most mattress providers (Puffy mattresses are no different) aim to please all of the above-mentioned groups of sleepers. However, that's no easy task! Depending on your preferred sleeping position, you are likely going to appreciate different kinds of mattresses.
Everything from the firmness of the product all the way to the materials out of which it is built are important here.
That being said, taking an in-depth look at Puffy mattress reviews, you might notice that all of the types of sleepers tend to enjoy their sleeping experiences with Puffy. It's rather odd, actually! However, it ain't impossible - the culprit here would have to be the memory foam.

You see, memory foam tends to conform to a person's body. This is very important for back and side sleepers, since the foam has a special ability to reduce back pain. How? Well, it alleviates pressure from some certain painful points throughout your body. This allows for the pressure to spread all throughout the mattress, thus relieving pain and helping you avoid sleep deprivation[1].
Puffy Lux Mattress Review - My REAL Experience (2021)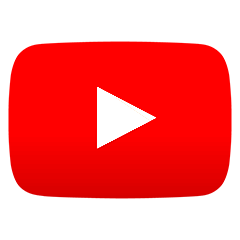 On the other side of the spectrum, we have stomach sleepers - as rare as they are, these people tend to like to sleep on firmer surfaces. Well, because of the few-layer design that Puffy mattress reviews keep on emphasizing, the mattress is, indeed, rather firm.
It ain't nothing crazy, but it does seem to be just enough for most of the stomach sleepers out there. With that, Puffy manages to please most people that try the mattress out - a rare occurrence!
Puffy Mattress Reviews: CONS
So, we've discussed some of the most prominent and well-known pros and benefits that a lot of the Puffy and Puffy Lux mattress reviews talk about. Now it's time to take a look at what customer find not-so-pleasing with the product.

Did you know?
Weak Edge Support
Edge support is somewhat of a niche topic - it's referenced in almost all of the Puffy mattress reviews (and all other mattress reviews, for that matter), but a lot of people seem to not care about it at all. Still, it's worth mentioning, since it can save you a lot of face in the long run.
You might think: What the hell does that have to do with anything?
I'll give you a very simple example.
Some time ago, I was at a get-together over at my friend's place. It was a sleepover-type of a deal - I went to sleep and laid on one of the beds that the friend had prepared for the guests. There were like four of us sleeping in that room.

I'm a restless side sleeper - I tend to travel all around the bed at night. The mattress had very weak edge support, so I was abruptly woken up by literally sliding and falling off of it in the middle of the night. It was a good laugh, but not something that I'd want to happen again.
That's why edge support is important - if you like to lay on the side of the bed, or place some heavier items on its edge, the mattress has to have some well-designed and sturdy edges.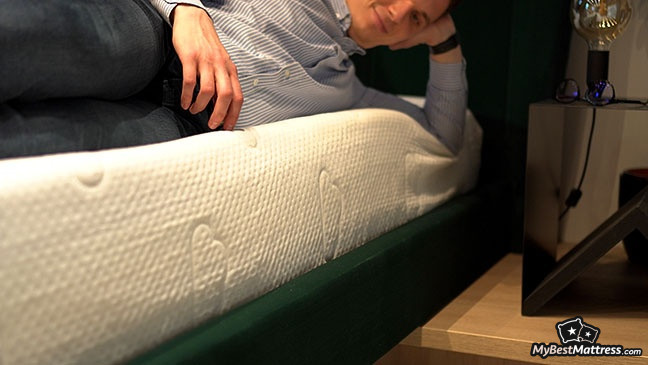 According to quite a few Puffy mattress reviews, this isn't really the case with this bed. It's not really all that surprising, however - seeing that there are only a few layers of foam that go into its design, it would be very surprising if the product did have good edge support.
Not the Best Temperature Neutrality
In all honesty, if there is a con with the Puffy mattresses that should be paid attention to, it's this.
I'll admit, I'm biased - I despise the feeling of being hot while sleeping. It literally drives me crazy - and yet, I know that I'm not the only one! A whole lot of people dread the notion of waking up at night simply because their mattress has become a huge sponge drenched in sweat - this isn't part of the tips of how to improve your sleep![2]
Ugh…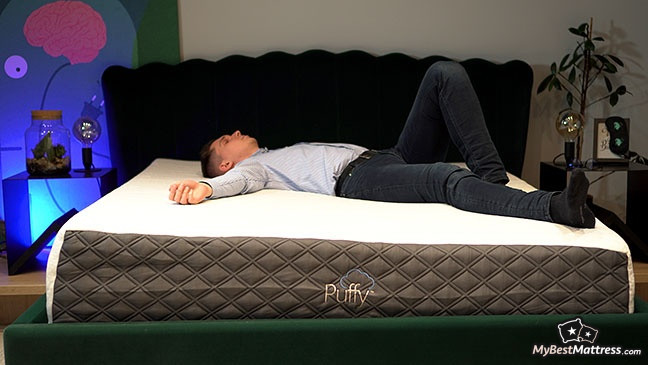 While this isn't really the case with the product in question, a noticeable amount of Puffy mattress reviews do stress that Puffy (both the basic model and the Lux edition) is a bit on the warmer side of things - in other words, it's not very temperature-neutral. Instead of maintaining temperature neutrality, the bed might warm up a bit during the night. Something worth keeping in mind if that bugs you even remotely a close as it does me!
Not Very Responsive
Finally, it's important to stress that a lot of Puffy mattress reviews talk about the product not being as responsive as they've come to expect. This is actually an issue for two types of people - heavier sleepers and those who are buying a mattress to improve their sex life.
Heavier sleepers might have a tougher time with the mattress mostly because of the earlier-mentioned "conforming" feature. While it is great for people with back pain, if you're a heavier individual, you might actually feel some sinkage while laying on the mattress. Not really something that a lot of people enjoy!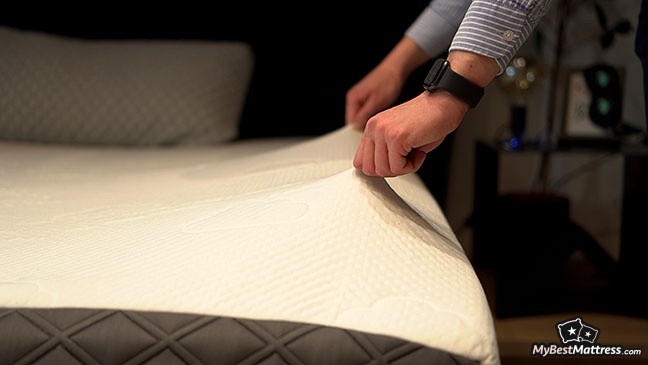 As far as sex is concerned, since it's an all-foam mattress, Puffy isn't really very responsive. This is noticeable while reading both the base model and Puffy Lux mattress reviews. For some people, this isn't an issue at all, but if you're someone who's trying to find a product that would have the "best of both worlds" figured out, you might not really be all that satisfied with Puffy.
Price
Now that we've covered the main features of the Puffy mattress (both the positive and the negative ones), let's talk prices. Keep in mind that they might change at any given time, though - the ones you see below are so as of writing this review.
What is the Puffy base mattress price?
Here's the list of the size and pricing options for the company's base model:
What is the Puffy Lux mattress price?
And the pricing options for the Lux model:
As you might probably see for yourself, there's quite the difference between the base model and Puffy Lux! While their flagship product is on the cheaper side of the spectrum, Puffy Lux is one of the more expensive mattresses that you can buy.
Do keep in mind that Puffy offers a 101-night sleep trial, and a lifetime warranty. The trial is great in that it allows you to test the product before actually deciding whether or not you want to stick with it.
Here is The Best Puffy Offer I Found:
UP TO $1,350 OFF
Puffy Mattresses & Other Products
Take advantage of Puffy season sale & explore discounts up to $1,350 off for Puffy mattresses and other products. Hurry up to get this limited deal!
Expiration date: 29/09/2023
1,985 People Used
Only 15 Left
Conclusions
Now, we've covered most of what the Puffy mattress reviews have to say about the product - the good, the bad and the money.
All that remains is to answer one, single question - is Puffy worth it?
My answer is yes.
If you're looking for a good night's sleep, the Puffy should be ideal for you. It will help you eliminate your back problems, and should hold up pretty well.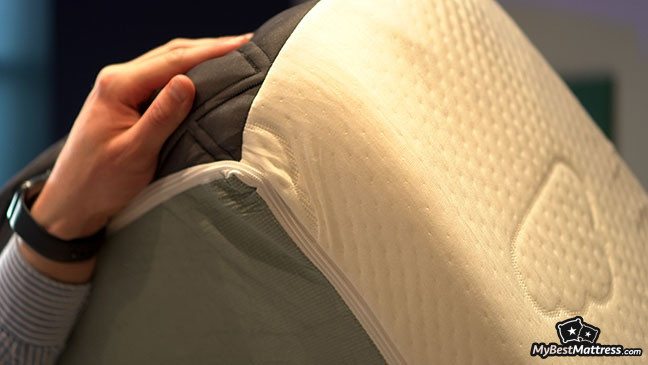 Some things such as Puffy not having ideal temperature neutrality might be a turn-off for certain people, but that seems nothing compared to the great price Puffy offers for its amazing benefits.
All in all, it really does boil down to your own, personal preferences, wants and needs. Puffy is surely one of the better mattress providers out there & the company offers a well-crafted product that should suit everyone's needs.
With that being said, I hope that I've helped you decide whether or not you should check Puffy out, and that you now have a better idea about the mattress and all of its features. Remember, you don't have to trust all of the customer Puffy mattress reviews if you don't want to - the 101-night sleep trial should be more than enough for you to decide for yourself!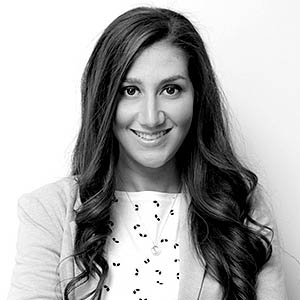 Julia Glowinski
Registered Social Worker & Certified Sleep Consultant
Contributed By Julia Glowinski, Registered Social Worker & Certified Sleep Consultant
Julia is a Registered Social Worker, a Certified Sleep Consultant, and a Cognitive Behavioural Therapy for Insomnia (CBT-I) clinician. She is an expert at all things related to sleep and how to ach...
Read Full Bio...
Scientific References
Contributed by
Julia Glowinski
, Registered Social Worker & Certified Sleep Consultant
1. Robbert Havekes, Alan J Park, Jennifer C Tudor, et al.: 'Sleep deprivation causes memory deficits by negatively impacting neuronal connectivity in hippocampal area CA1'
2. CDC: 'Tips for Better Sleep'
Leave your honest Puffy review
Leave your genuine opinion & help thousands of people to choose the best mattress. All reviews, either positive or negative, are accepted as long as they're honest. We do not publish biased reviews or spam. So if you want to share your experience, opinion or give advice - the scene is yours!