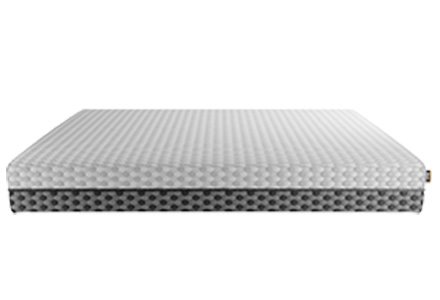 If you have been feeling not like yourself lately, it might be the impact of uncomfortable and low-quality sleep. Sleep is one of the most essential parts of our lives. If you wake up feeling rested and relaxed, your day will become much more productive and I'm not even talking about the positive impact it can have on your relationship.
Today, we will go through Layla mattress reviews - a copper-infused memory foam mattress, which gives you 2 in 1, and see what sleepers think of this bed, what are the positive and negative sides of it and which people should consider this mattress for themselves.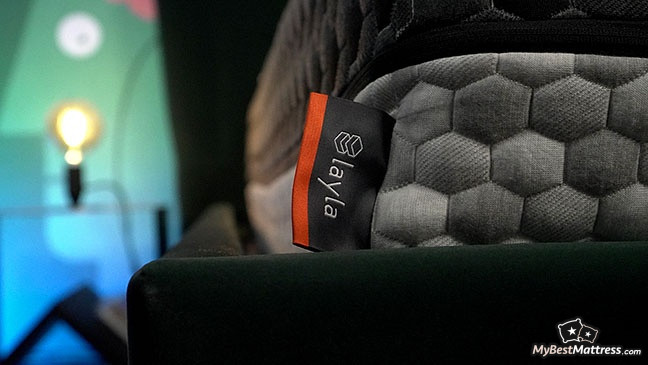 Without further ado, let's move to the pros and cons list of Layla mattress reviews.
The verdict at a glance
Layla is a high-quality 2in1 memory foam mattress, which offers you two different firmness options. It has perfect motion and side isolation and designed for almost every sleeper.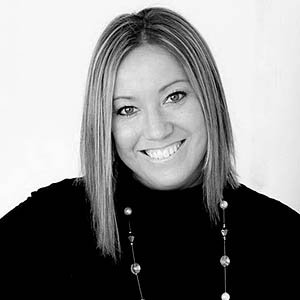 Annie Schlecht
Occupational Therapist, Certified Pediatric & Adult Sleep Consultant
What is the most important feature that a good mattress should have?
Seeing that we spend 1/3 of our lives in bed, we need to make sure that our mattress can keep the body in a natural alignment throughout the night. It should be able to support your body without leaving you feeling sore.
Pros
Lower Than Average Pricing
Flippable
Pressure Relief
Cooling Properties
Cons
Fair Edge Support
2-Week-Break-In-Period
Layla Mattress Reviews: What is that you get?
Trust me, Layla will give you lots of benefits, but let's begin with exceptional features.
2in1 - Flippable Mattress
What's outstanding to mention in Layla mattress reviews is that it's copper-infused memory foam mattress, which gives you two firmness options, both of them are created to target your pressure points for ultimate relief. Usually, those pressure points are shoulders and hips depending on your sleeping position.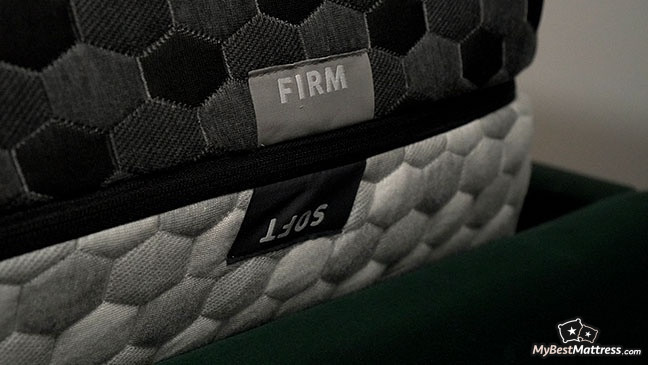 I love the idea of a flippable mattress because you can change the firmness to the softer or firmer side of your mattress any time you want! The softer side of the Layla mattress is about 5.5 out of 10, and the firm side is about 7 out of 10, according to Layla mattress reviews.
Table: Layla mattress firmness.
Since one side of the Layla mattress is medium-firm, it will be a perfect option for the majority of sleepers, especially those who suffer from back pain. Based on the study that researched different mattress firmnesses, it became clear that individuals who sleep on medium-firm mattresses had better outcomes for pain[1].
High-Quality Materials - It's Not Like a Regular Memory Foam Mattress
Layla mattress is different from other memory foam beds because of the copper gel infusion, which provides the sleeper with a fresher, cleaner, and more supportive experience.
What are the Layla mattress layers?
Layla mattress is created from four inner layers. Each of them has a different function:
Copper-Gel infused memory foam - this is the top layer of foam, you will be sleeping on when choosing a softer side. It provides support, cooling, and antibacterial barrier.
Convoluted foam - this layer provides air circulation through the mattress to give you that cooling effect.
Support foam - this is quite obvious; it gives you support, controls motion transfer, and ensures minimal bounciness.
Copper-gel infused memory foam - this is the top layer you will be sleeping on when choosing the firmer side. It gives support, cooling, and antibacterial barrier.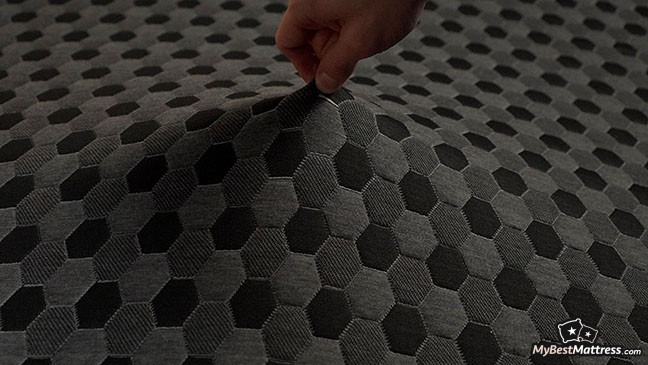 Of course, Layla also has covers for both softer and firmer side, which are ThermoGel infused and react when your body temperature gets too high, to cool it down.
A thorough analysis of Layla mattress reviews showed that sleepers are satisfied with their experience and did notice that cooling effect compared to their old mattress.
Motion Isolation and Sound
Motion isolation and sound are two crucial aspects for every couple. You've probably been there when you feel your partner having nightmares and constant movement during the night. Irritating, isn't it? Well, Layla mattress can solve this problem.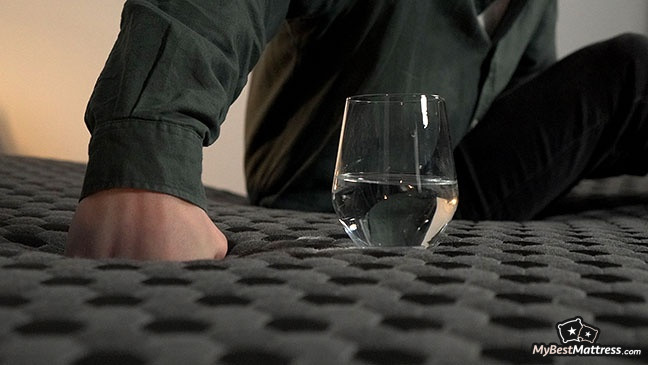 There were no Layla mattress reviews that would claim that Layla transfers motion. So, I believe that the results are amazing!
However, as always, the softer side isolated the movement better than the firmer side.

Did you know?
For All Sleepers - Back, Side, Stomach
The sleeping comfortability is quite a subjective matter, for that reason, we analyzed a number of Layla mattress reviews to see what different sleepers have experienced.
First of all, let's take a look into the back sleepers. According to Layla mattress reviews, back sleepers are delighted with the experience. They didn't feel any pressure in their neck, and even those who had problems with the neck pain said that they felt pressure relief. So, it's safe to say, there were no Layla mattress complaints from back sleepers.
I believe that it's important to mention that back sleepers usually pick firmer mattresses[2], so the firmer Layla mattress side might be perfect.
Stomach sleepers often lack the support for their hips because they tend to sink deeper compared to their shoulders position. For that reason, Layla reviews showed that stomach sleepers felt more comfortable sleeping on the firmer side rather than the softer one. This way, their hips stay in the right position.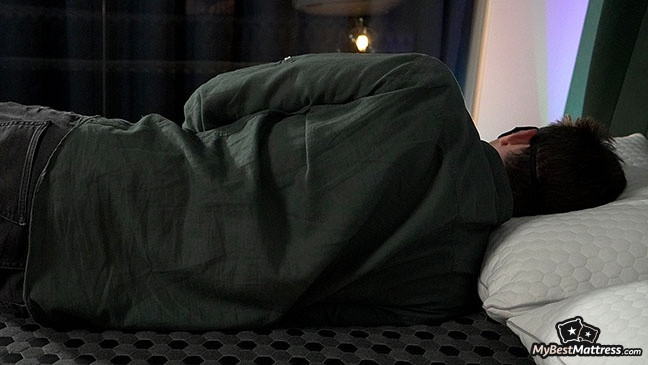 Side sleepers tend to feel the most significant pressure around their shoulders. That's just the way it is. This problem could be seen from Layla reviews, too. However, side sleepers claimed that they felt more comfortable on the softer side rather than on the firmer one. That's because a softer bed gives that pressure relief needed for your shoulders.
Therefore, in general, I would say that Layla's bed is for everyone. The main reason for that is that Layla has two sides. So if one side is too firm or soft, you can quickly flip it and problem solved.
Layla Mattress Review: Best Bed For All Sleeper Types? (2021)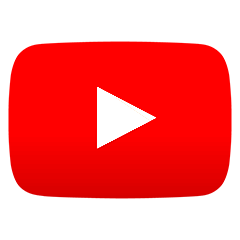 There's one more aspect I would like to mention in this Layla review. In order to avoid Layla mattress complaints, you should always consider your weight. Layla mattress tends to be the most comfortable from light to medium sleepers, and heavy sleepers usually choose the firmer side.
Very Minimal or Zero Off-Gassing
Off-gassing is one of the most unpleasant parts of opening a new mattress. It's very common for a new mattress to have some sort of smell.
To find out if any of the customers had this experience, I once again performed a thorough Layla mattress reviews analysis.
Now, according to most of the reviews, Layla mattress didn't have either any off-gassing or very minimal smell. It's great compared to other memory foam mattresses because they do emit a reasonable amount of odor.
Here's the table where you can see Layla's mattress off-gassing along with other features:
Table: Layla mattress features.
Of course, there were some sleepers, which claimed that the smell was unpleasant, however, it took from 1 to 2 days for the smell to complete evaporate. So, that's not such a big problem.
Temperature Neutrality - How Does Layla Sleep?
If you're a hot sleeper, you probably know the struggle when your sleep is unbearably hot. I have to say, memory foam mattresses do tend to trap heat, but is it the same with Layla?
First of all, Layla mattress is designed from higher quality memory foam materials. The top layer is Copper-Gel infused memory foam, which provides a sleeper with cooling properties and tent to make sure to react every time your body heat goes up.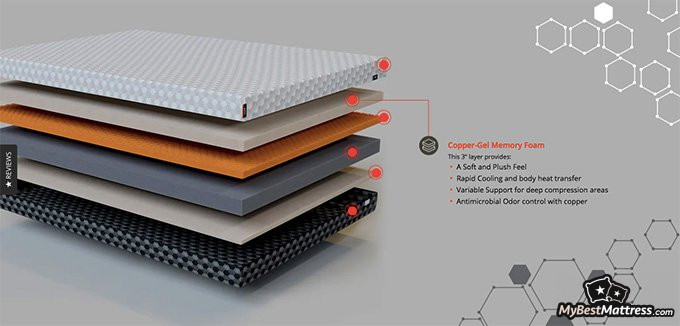 Firmer Side is Better for Sex
Since foam mattresses tend to adapt to your body and give you that sinking feeling, they are usually unresponsive to pressure. It means that foam mattresses might not be the best option for your sexual activities.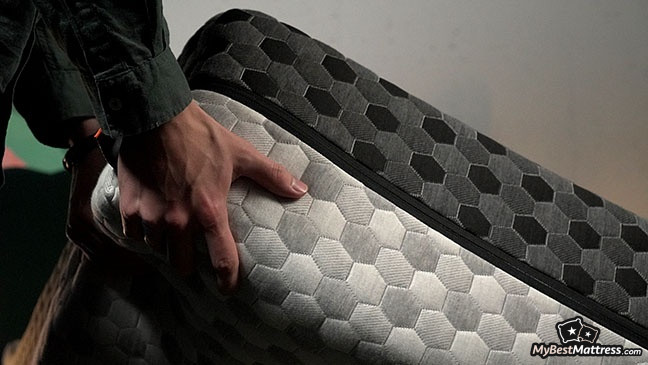 When going through Layla reviews, I couldn't find any Layla mattress complaints. However, couples say that the firm side is more comfortable for sex because it is firmer and more bouncy, which sounds logical.
Pain and Pressure Relief
Many people nowadays have back and neck pain, and it is difficult for them to find a great mattress that would offer ultimate pressure relief.
Since Layla's outer layer is copper-infused, it stiffens when it gets more pressure. It means that your back, neck, hips stay supported and aligned, there's no pressure to the problematic areas.
Table: Layla mattress pain and pressure relief.
While reading Layla mattress reviews, I've noticed that people with back pain gave it pretty solid results. Even sleepers with chronic pain said that they felt pressure relief. So, that's a massive plus to Layla, not every mattress can give sleepers that pleasant experience.
Layla Mattress Reviews: What's Missing
Very rarely you can find a product that has no flaws, so is with Layla mattress. Even if it's excellent, there are still a few negative points to consider.
Not the Best Edge Support
Similar to every other memory foam mattress, Layla doesn't give you substantial edge support.
Layla mattress reviews show that when sleepers are laying on the very edge, they do not feel like falling out of the bed, however, they say that some support is missing.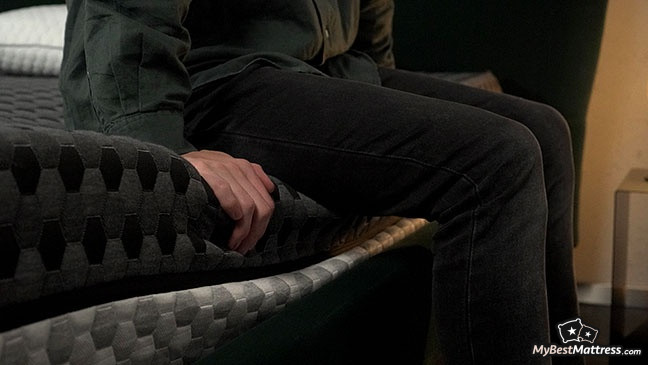 On the other hand, since Layla has two different firmness options, it gives good edge support when sleeping on the firmer side. Even heavier sleepers agreed with this point. Therefore, even if it's not the best, Layla's edge support is evaluated as "fair".
Two-Week-Break-in Period
If you decide to try Layla for 120 but realize that it's not for you, you cannot give the mattress back right away. It's a must to try Layla for at least two weeks. But why?
Layla's representatives claim that mattress needs time to adjust to your body curves and the minimal time for that is two weeks. Therefore, I wouldn't say that it's a huge disadvantage, but it's something I believe you should know from Layla mattress reviews.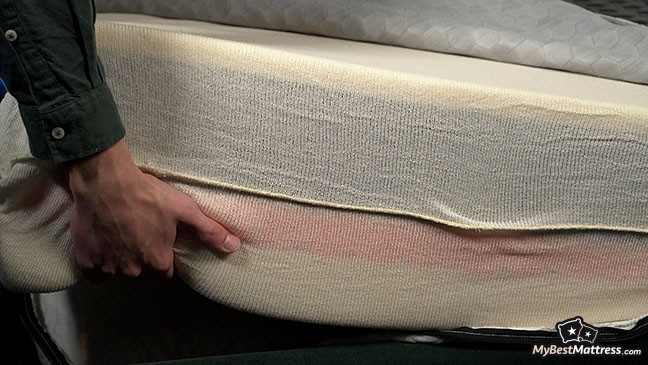 That's about it with the pros and cons of Layla bed, now, move further to get all the general information.
Relevant Information
I want to give you every detail that Layla Sleep offers, no need to go through other Layla mattress reviews.
The 120 Night Trial
After you purchase Layla bed, you get four months of the free trial, which should be more than enough to see if this mattress fulfills your expectations.
There's only one thing Layla asks you to do. Before making any assumptions, try it for at least for two weeks. It will allow Layla bed to adapt to your body curves. This way, you will be able to feel all the benefits Layla offers.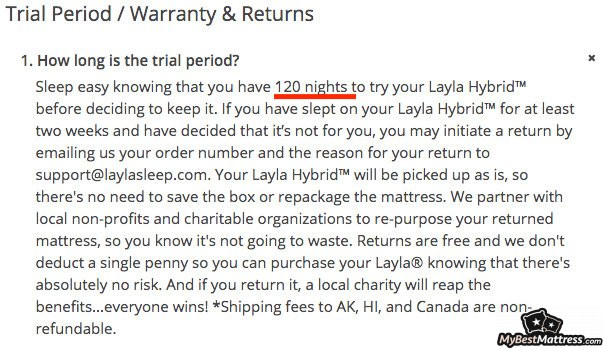 Shipping and Returns
Layla has a perfect idea, which benefits not only you but also charity. If it happens so that you don't like Layla bed, you can simply donate it to the local charity and provide Layla with documentation. This way you will not only do something great for people who need help but also get all your money back.
There are no additional return fees since you do not send the mattress back.
Talking about the shipping, it's completely free, except if you're from Hawaii or Alaska, then you will need to pay $125 for shipment, and if you're from Canada, the shipping payment goes up to $200. But just so you know, you will get Layla bed delivered straight to your doorstep.
Lifetime Warranty
One of the exceptional features that Layla has, it the lifetime warranty! You heard me - a lifetime! I know that this may sound suspicious and it's ok to think that way because warranties usually come with a catch.
Now, just to make sure in this Layla mattress review, warranty is only valid if you purchase your bed directly from Layla's official page. They will change your mattress if it has sagging of more than 1", lost its shape, some splitting or cracking appears, or your Layla bed loses its height.
Table: Layla mattress trial, warranty, and shipping.
Therefore, it's safe to say that Layla bed is completely risk-free, they got you covered for a lifetime!
What is the Layla mattress price?
You can purchase Layla bed at once or make monthly payments over 3,6, or 12 months. At the moment of writing this Layla mattress review, they offer discounts, so, here is the Layla price list:
Note that the pricing is provided at the time of writing Layla mattress review, so they might be slightly different at the time you're reading it.
I have to say, Layla bed offers surprisingly low prices, having in mind the quality of their products. The cost is lower than the average memory foam mattress.
Conclusion
To conclude everything, I am sure that Layla mattress is an excellent choice for almost every sleeper. The most significant advantage you get is two different firmness options, which you can change any time you want by simply flipping the Layla mattress.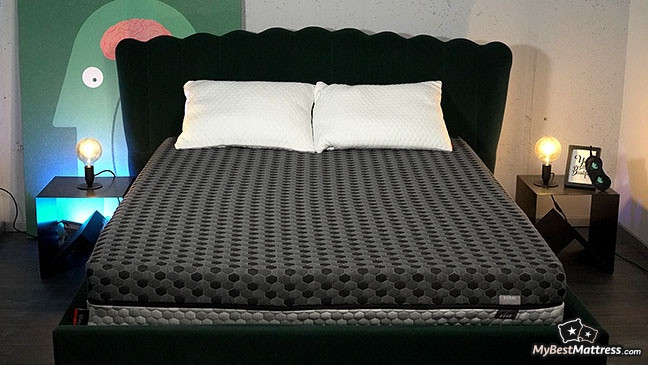 What is more, Layla offers perfect noise and motion isolation, which is super important for couples. Also, Layla is excellent for every sleeper - back, stomach, and side. If you're a heavier sleeper, then you should choose a firmer side, it will give you more support. And, if you have back or neck pain, you should try Layla, it provides perfect pressure relief.
Here's the overall Layla mattress evaluation:
LAYLA

Lower Than Average Pricing
Flippable
Pressure Relief
Cooling Properties

Fair Edge Support
2-Week-Break-In-Period

Visit site
Read Review
Table: Layla mattress pros and cons.
All in all, I recommend this mattress for everyone who wants to improve their health and feel rested.
By the way, you can take advantage of the comparison tool to find out which mattress offers the best qualities.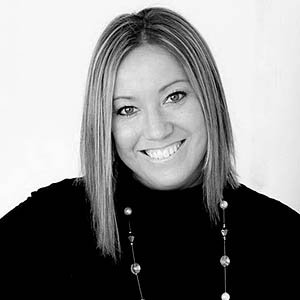 Annie Schlecht
Occupational Therapist, Certified Pediatric & Adult Sleep Consultant
Contributed By Annie Schlecht, Occupational Therapist, Certified Pediatric & Adult Sleep Consultant
Annie Schlecht, a founder of Zen Sleep Consulting, is an occupational therapist, certified pediatric and adult sleep consultant, Reiki practitioner, and infant massage instructor. She helps people ...
Read Full Bio...
Scientific References
Contributed by
Annie Schlecht
, Occupational Therapist, Certified Pediatric & Adult Sleep Consultant
1. Francisco M Kovacs PhD, Víctor Abraira PhD, Andrés Peña MD, et al.: 'Effect of firmness of mattress on chronic non-specific low-back pain: randomised, double-blind, controlled, multicentre trial'
2. Dennis M. Boyd: 'Method and system for selecting a mattress'
Leave your honest Layla review
Leave your genuine opinion & help thousands of people to choose the best mattress. All reviews, either positive or negative, are accepted as long as they're honest. We do not publish biased reviews or spam. So if you want to share your experience, opinion or give advice - the scene is yours!