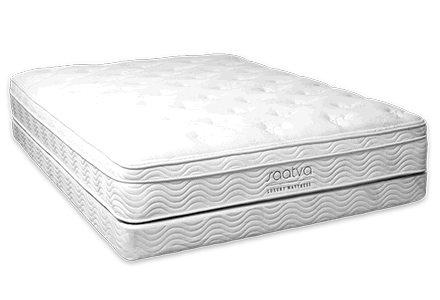 Believe it or not, but the mattress industry is a really competitive one. There are many different providers that offer some of the best products in the world - with that, it can be really hard to choose just one! However, this is where this Saatva mattress review comes in to help.
In this review, we'll be taking a good, in-depth look into the Saatva bed - what it's like, what kind of people does it suit, where to buy Saatva mattress, and even at some of the more prominent Saatva mattress complaints.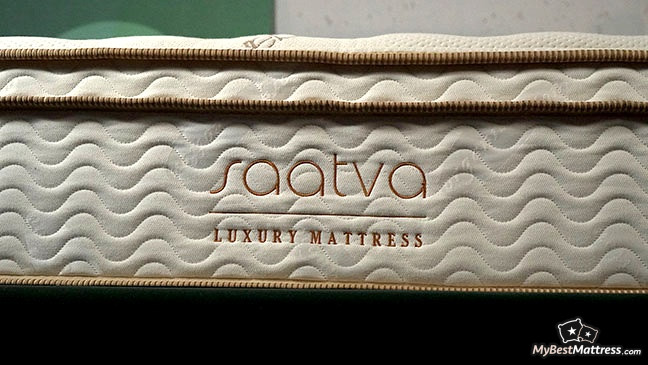 The way that we'll do this is by segmenting this Saatva mattress review into pros and cons. After that, we'll move on to talking about the price of the mattress. Finally, at the very end, we'll have a short summary and revise the main points of the whole review.
TL;DR: Saatva was named #1 rated best mattress of 2023 in the US. It is one of the rarer companies that sell luxurious innerspring mattresses, as opposed to all-foam ones. With the ultimate spine support & highest quality US-handcrafted cotton materials, Saatva offers the best mattress for its price. It's super-bouncy & has great temperature neutrality.
Pros
Very bouncy and responsive
Cool (temperature AND visual-wise)
Top-tier edge support
Handcrafted in the US from ECO materials
Saatva Mattress Reviews: PROS
Let's start this Saatva mattress review by talking about some of the best features that this product has to offer. Fun fact - the original Saatva mattress took 2.5 years to be developed!
Very Low Noise
The Saatva mattress is an "innerspring mattress" - this means that it has some coils inside of it, used for support and other features. Now, the problem with innerspring mattresses (as opposed to those which do not have springs within them) is that they tend to be pretty noisy.

Saatva seems to be one of the few exceptions, though. Reading through user Saatva mattress reviews, there are very few that would complain about any noise issues. I would have to concur - every single opinion that I've heard that concerns the noise aspect of this mattress is aimed at the fact that it's actually surprisingly silent.
Now, it is only natural that an innerspring-possessing mattress would be noisier than one that does not have any springs at all. After all, when you have some metal coils inside of the mattress, there's bound to be some sound.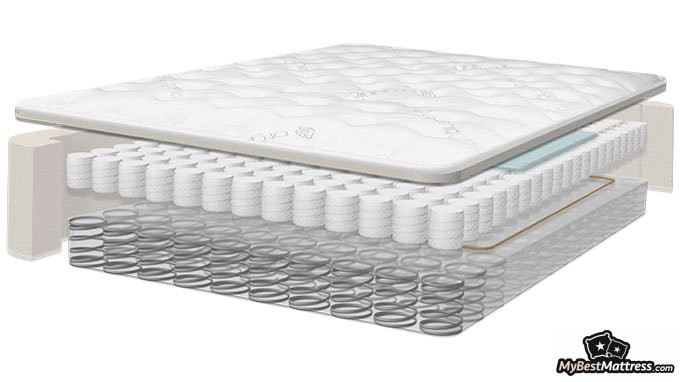 That being said, Saatva seems to have managed this issue pretty well - the product could go on to compare even with some of the top springless mattresses out there!
Latest Saatva Coupon Found:
UP TO $500 OFF
Limited-time Saatva Sale
We're sharing a limited-time Saatva mattress discount with our readers! Grab this deal & enjoy your new mattress with huge discounts.
Expiration date: 29/09/2023
4,042 People Used
Only 83 Left
Superb Temperature Neutrality
A good mattress has to not only be noise-free and comfortable, but you should also be able to sleep on it rather soundly, in any given room temperature that there is. While it's rather easy to escape some colder circumstances (put on more blankets - works every time!), heat is a different story.
There are so many people that struggle with this issue that it has even become a thing. You know when it's summer and it's hot outside, or you simply have a fever, and you wake up in the morning all drenched in sweat? While it may not be the biggest problem in the world (it is for me, though - I absolutely hate that feeling), but it's still a situation that no one wants to be in.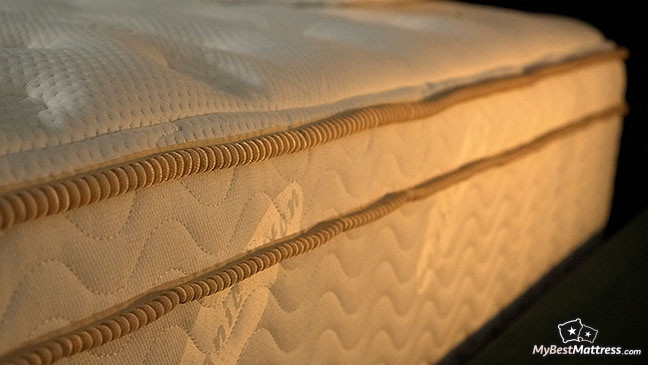 To be frank, Saatva is one of the best mattress providers when it comes to maintaining a neutral temperature[1] as you sleep. You see, most of the hotter mattresses out there are comprised almost exclusively out of different types of foam. While some mattress providers manage to keep the product cool, it still becomes somewhat warm almost as soon as you lay down.
The Saatva bed, however, is different.
Saatva Mattress Review: The Best Affordable Luxury Bed? (2021)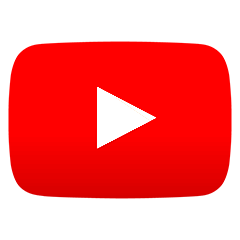 The fact that the Saatva mattress is made out of a mixture of layers of spring and foam makes it so that it ventilates amazingly well. Saatva has two layers of springs built into it - a base made out of coils and some individually wrapped ones. Mixed in together with some memory foam, this creates a super cool (both literally and figuratively speaking) sleeping experience.
This was also a feature that a friend of mine had tested himself. He knew that I would be writing a Saatva mattress review soon enough, and that I wouldn't be able to maintain a positive tone if the mattress was to become hot while sleeping or simply laying on it.
After a week, he could safely say that the advertisements weren't lying - not once did he wake up in the middle of the night from a heatwave.
Again, the vast majority of online user Saatva mattress reviews seem to agree - people are generally thrilled that they are able to not worry about managing the temperature while they sleep with blankets and air conditioning.

Did you know?
Good Edge Support
Have you ever fallen out of your bed?
I have.
Numerous times, actually.
You might say - what in the world does this have to do with the Saatva mattress reviews?
To tell you the truth - a whole lot!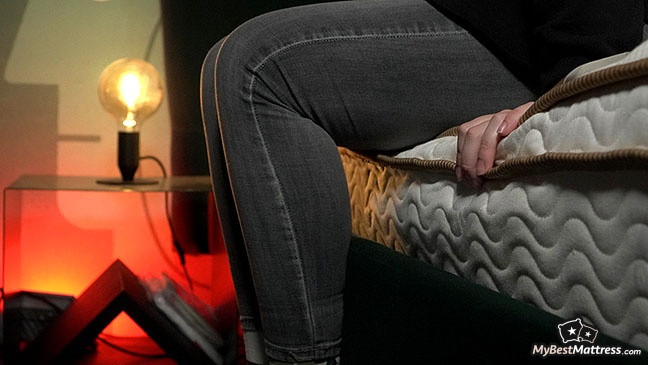 If you use an old and worn-out mattress, chances are that, when you lay on the edge, your body naturally wants to roll off. This means that the mattress doesn't have good edge support. Not only is there a possibility to fall off, but you'll also have a pretty tough time trying to place something on the mattress without it falling off.
Yet again, taking a look at the user Saatva mattress reviews, you'll see that the company has managed to exceed in this department, too. This goes back to the "innerspring" thing - the coils make it so that the edges of the mattress become that much sturdier, thus decreasing the chances that you could accidentally roll off of the bed while sleeping.
Great for All Types of Sleepers
Different people have different ways of sleeping - that's a pretty well-known fact. Some prefer to lay on their back, while others couldn't imagine sleeping in any other way than on their favorite side.
Believe it or not, but the mattress has a huge impact on all of the main types of sleeping positions that people may have.
The biggest obstacle that a mattress provider might have in this type of a situation is to please the side sleepers, back sleepers and stomach sleepers simultaneously. If the mattress is great for side and back sleepers, it is bound to provide a much worse experience for stomach sleepers, and so on.

Furthermore, one should not forget that not all people weigh the same - a mattress that might feel great for a light person can often be hell for a heavier one.
So, why did I tell you all of this? Well, as Saatva mattress reviews point out, the Saatva bed is almost universally great for all of the different types of sleeping positions and body weights out there.
SAATVA

Very bouncy and responsive
Cool (temperature AND visual-wise)
Top-tier edge support
Handcrafted in the US from ECO materials

Visit site
Read Review
Table: Saatva mattress pros and cons
It is worth pointing out that some Saatva reviews claim that light-weight side sleepers might have a bit of a worse time sleeping on the mattress (and this is only in the scenario when this type of a person choose the company's "Firm" or "Luxury Firm" product options), but the rest of the population shouldn't feel any type of discomfort related to the product.
Great for Sex
Yup, you've read that right. Saatva is absolutely amazing when it comes to… Kchem… Spending some quality time with your partner.
The common fear when it comes to mattresses here is that, since the top products are mostly made out of different types of foam, there will be a lot of sinkage involved.
That's not really something that's desirable while you're engaged in some Netflix and chill types of activities! However, people often tend to overestimate the sink-like feature of the memory foam - it's usually not as bad as you think.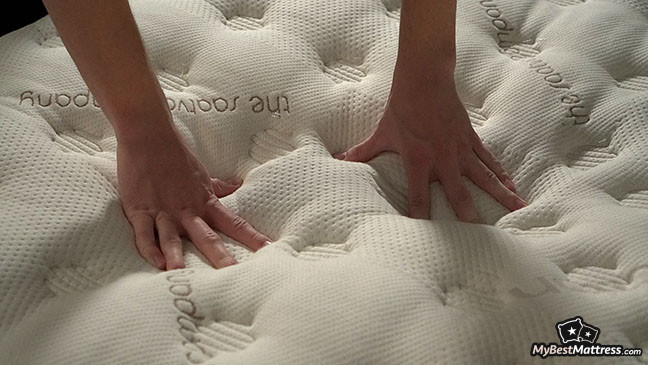 To add to that, Saatva is an even bigger exception in this topic. And yes, you've guessed it - yet again, this is because of its traditional, old-school innerspring-based design.
The two layers of coils, overlayed with a layer of memory foam, make out the mattress to be quite bouncy. Whether you're reading through Saatva mattress reviews to find out if you could have a bouncy pillow fight on the mattress, or… Well, have a different kind of pillow fight, you can rest assured that it will all be possible with Saatva.
Saatva Mattress Reviews: CONS
While the Saatva bed does, indeed, have some awesome features, it wouldn't be an objective Saatva mattress review if we were to only talk about the good parts of the product. So, to keep the review transparent, let's take a look at the most commonly-referenced Saatva mattress complaints that people express.
Mediocre Motion Isolation
While we spent the majority of the Saatva mattress review talking about the wonderful features that are only found in an innerspring mattress, it does admittedly have its drawbacks, too.
Innerspring mattresses are notorious for possessing less-than-desirable motion isolation. While this isn't at all a problem when we're talking about topics such as sex, it can become a nuisance pretty fast if you don't sleep alone.
You see, when a mattress has bad motion isolation, every single movement that your co-sleeper makes can wake you up pretty fast - you'll feel that person's movements a bit too well.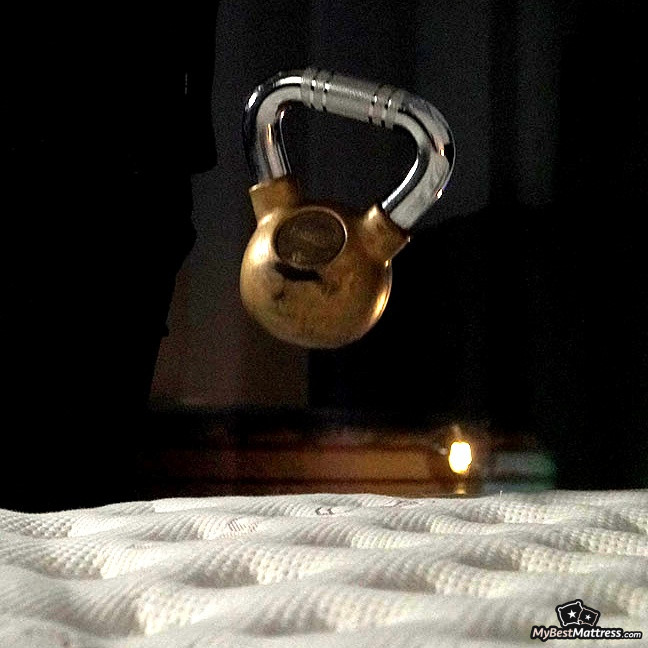 Truth is, Saatva is far from being "bad" when it comes to motion isolation. That being said, however, it does tend to fall on the 'mediocre' side of things.
Rather Heavy
While this might not be a direct con per se, it's definitely an inconvenience when you want to set your Saatva bed up after buying it. Even though the company exercises what is known as a "free mattress removal" program (they bring you your new Saatva mattress and take the old one + the old frame, if you wish), you'll still have to set the new product up.
Some Saatva mattress reviews do point this out, but the mattress is actually quite heavy when compared to other, similar products. It can be really difficult to move to different floors and to eventually set up.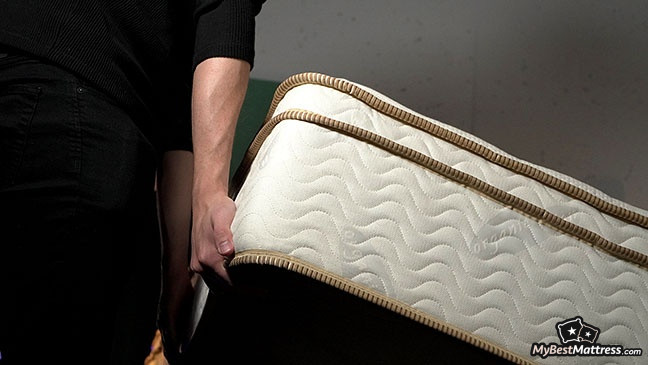 In no way does this affect your sleeping experiences (duh), but it's still something that's definitely worth keeping in mind. After all, during the time that you'll own the Saatva mattress, you might move or simply change locations for a short time and still want to sleep on it - in these circumstances, it can be really difficult to manage a heavy product.
What is the Saatva mattress price?
Now, If you're wondering where to buy Saatva mattress, do keep in mind that there are no physical locations where you could just go and pick your product up - Saatva does not operate in any store, and purchases can only be made online.
There are three different types of Saatva mattresses available to choose from: Luxury Firm, Plush Soft and Firm. As the names might imply, they all represent certain levels of firmness.
Size-wise, you'll have eight different choices:
You'll also be able to choose the height of your mattress (either Customer Slim (11.5") or Premier Luxury (14.5")), whether or not you want an adjustable base and foundation or a frame.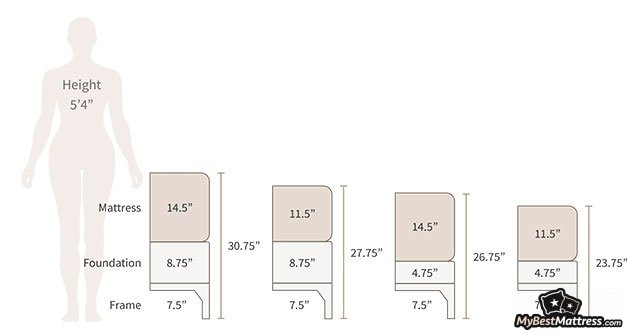 A lot of customization to be had! And, honestly, the prices are actually quite low, especially when compared to Saatva's competitors - other top-dogs of the mattress market.
Here is The Best Saatva Offer I Found:
UP TO $500 OFF
Limited-time Saatva Sale
We're sharing a limited-time Saatva mattress discount with our readers! Grab this deal & enjoy your new mattress with huge discounts.
Expiration date: 29/09/2023
4,042 People Used
Only 83 Left
Conclusion
So, to finish off this Saatva mattress review, only one question remains to be answered - is it worth trying Saatva out?
Yes, I would say so. And, frankly, a whole lot of online customer Saatva mattress reviews would tend to agree.
The company offers customers free delivery with an additional option to remove your old mattress, and also a 180-day home trial. This means that you'll be able to try the mattress out for 6 whole months, and if it doesn't suit you, you'll get your money back - guaranteed.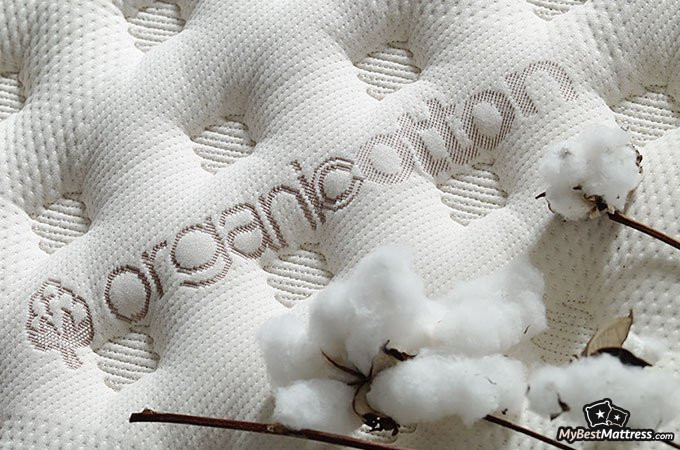 Honestly, the brand is pretty reputable and trustworthy, as well - they are a green company, which means that they protect the environment and use only environment-friendly materials in their products.
Throughout the user Saatva reviews, there are actually only a few Saatva mattress complaints. And most of them are centered around the couple of cons that I've mentioned earlier on in the review. All in all, Saatva has the best value vs price ration in the game & offers a highest quality mattress.
Now, we've covered everything from the pros and cons of the mattress, all the way to the price and questions like "where to buy Saatva mattress?". As it stands, you should now be able to make your mind up whether or not you would like to try this product provider out yourself.
Scientific References
1. Radwan A, Fees P, James D, et al.: 'Effect of different mattress designs on promoting sleep quality, pain reduction, and spinal alignment in adults with or without back pain; systematic review of controlled trials.'
Leave your honest Saatva review
Leave your genuine opinion & help thousands of people to choose the best mattress. All reviews, either positive or negative, are accepted as long as they're honest. We do not publish biased reviews or spam. So if you want to share your experience, opinion or give advice - the scene is yours!