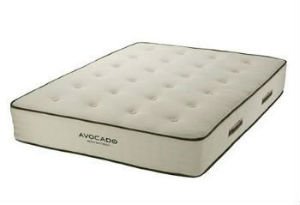 If you're in the market for a natural, organic mattress, chances are that you've come across Avocado at one point or another in your searches. There are many different customer Avocado reviews - it can get rather confusing trying to understand whether or not the mattress is good and worth paying attention to.
Today, I've comprised a full-on and thorough review of the Avocado bed. We'll take a look at some of the most notable Avocado Green mattress reviews (while also referencing the Vegan model from time to time), talk about the pros and cons, and everything in between.
In the end, I'll tell you my opinion on whether or not the mattress is worth paying attention to.
TL;DR: The Avocado green mattress is durable and offers some really good features for anyone who's looking for a well-built, organic, and reliable mattress. It has all of the best features associated with hybrid latex mattresses, and very little cons to be talked about.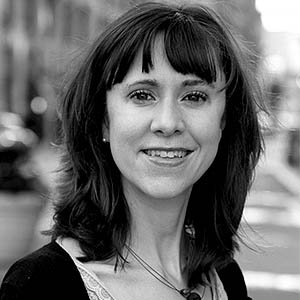 Ivy Branin
Naturopathic Doctor
What are the main things that contribute to the quality of our sleep?
Daily Routine: sticking to a set times for eating, exercise, screen time, and fresh air are essential factors that influence our sleep-wake schedule. It is also important to schedule unwind time before bed and the amount of time and the unwind activities depend on the person.
Pros
Sleeps cool
Good for back and side sleepers
Durable
Cons
Not very responsive
Lacks motion isolation
Avocado Mattress Reviews: PROS
Let's start off talking about the Avocado mattress reviews by taking a look at the positive sides of the mattress. And let me tell you in advance - there are quite a few of them.
Very Durable
One of the very first things that you're bound to notice when reading through some of the more popular Avocado mattress reviews is that people keep on talking about the mattress being very durable.
It does make sense, though. You see, the Avocado Green model is a hybrid mattress - this means that its made out of a combination of different materials. In the case of this mattress, those materials would be latex and some small coils.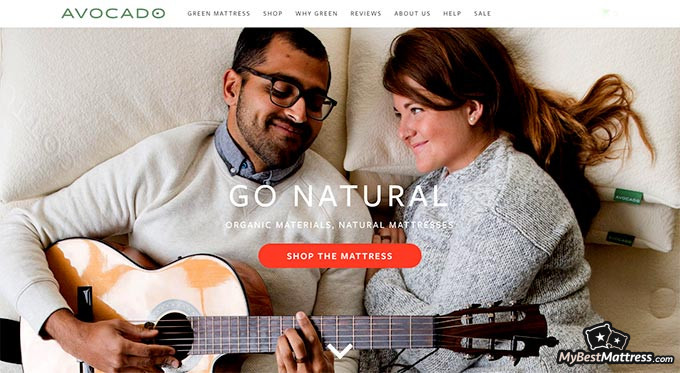 While this combination does have its advantages and disadvantages, most of the Avocado Green mattress reviews agree that it definitely is a huge win durability-wise. Latex is pretty well-known to be quite a bit more durable than foam. This, in turn, makes the product itself more durable and increases the longevity of the comfort layers.
Table: Avocado mattress warranty and shipping information
The company does talk the talk, but it would seem as if they also walk the walk. How? Well, they offer customers a 25-year warranty. Why is that spectacular? Most mattress providers in the industry offer no more than 10 years. Given that, it's probably safe to assume that Avocado really does trust their products and their ability to stand against the test of time.
Latest Avocado Coupon Found:
10% OFF SITEWIDE
Avocado Mattress Coupon
Enjoy this special Avocado mattress promo code and get your new mattress with a 10% discount. Offer is valid for a limited time period only, so hurry up!
Expiration date: 08/12/2023
2,459 People Used
Only 172 Left
Surprisingly Good Edge Support
Edge support is often something that is forgotten when choosing a mattress - Avocado mattress reviews are a good example of that. Few review sites (and even fewer customer reviews) reference this as an important factor in a mattress - the reality, however, should be quite different.
You see, latex mattresses aren't really that famous for having good edge support. The opposite is actually true - latex is considered to be very bad when it comes to reinforcing the edges of a mattress.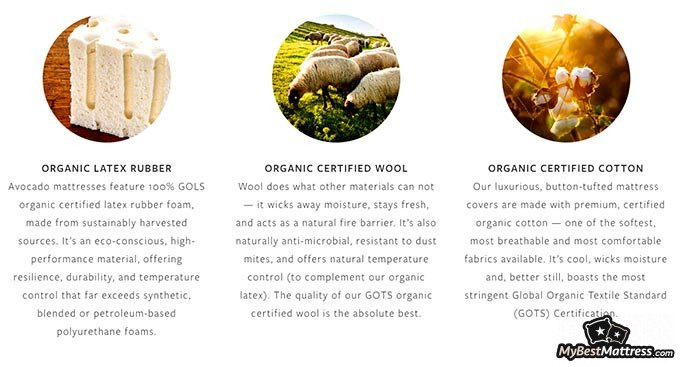 In this case, however, the opposite is true with the Avocado bed.
The latex within this mattress, together with the before-mentioned support coils, creates a combination of some great, sturdy mattress edges. This is actually some really good news for anyone who tends to sleep on their side and is used to tossing and turning around at night.
Best for Back and Side Sleepers
Looking through the various Avocado mattress reviews, you might notice a lot of people talking about "side sleepers" or "stomach sleepers". If you're confused about what these things might actually mean, don't worry - it's all pretty simple.
You see, in the world of sleeping (that has to be the strangest phrase I've ever used, but I'll stick with it), there are different types of positions that people find themselves sleeping in. Depending on your most-slept-upon position, you'd be categorized as a certain type of a sleeper.

In general, most Avocado mattress reviews and the companies that create mattresses agree that there are 3 main groups of sleepers - side, stomach and back ones.
It will probably come as no surprise to you that each of these groups have different wants and needs when it comes to products such as the Avocado bed. Some people like firmer surfaces, while others enjoy laying in a soft bed.
Avocado Green is a very firm mattress. While it would make sense that it would suit stomach sleepers the best, the product will probably be more appreciated by the back and side sleepers.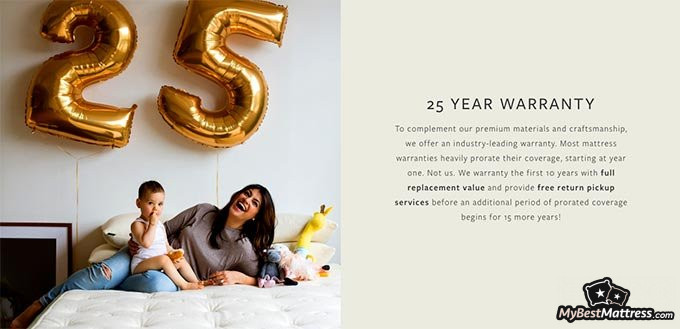 Why is that the case? Simple - it is able to alleviate any of the pain that you might feel in your back[1].
While it may not be the most comfortable and molding mattress in the world, Avocado (both of the models, actually) is great at eliminating any and all pressure points throughout your body. With that, you no longer need to worry about waking up in the morning with a sore neck or a stiff back!
As a side note, if you are actually experiencing sleep issues, and you feel that they are not related to your mattress, A. Ogna and colleagues point out that this might be a sign of some serious health condition[2] - it's best to check it out with your physician!

Did you know?
Pretty Cool
Yet another area in which latex mattresses aren't that well-known for is "keeping it cool".
Reading through Avocado mattress reviews, you will soon learn that latex does, indeed, isolate heat better than foam. However, more often than not, that's simply not enough - people can still wake up in the middle of the night feeling pretty hot (there's a pun in there somewhere, I swear).
Avocado, though, seems to have managed to avoid this issue.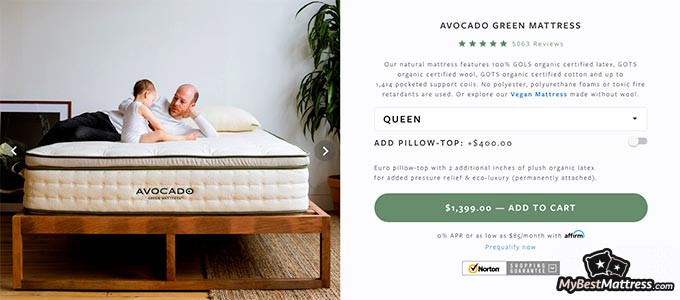 This can be traced right back to the mattress being a hybrid. While the latex provides some medium cooling capabilities, once you put the coil base into place, the whole product becomes that much cooler.
It's pretty nice to know that the company has manage to avoid this issue, seeing that it's one of the things that does bug people the most in a mattress (judging from the Avocado mattress reviews, at least).
No Initial Odor
Finally, while this might not be the most important feature referenced in the Avocado Green mattress reviews, it certainly does seem to be important to quite a few people. And this can be applied to both Green and Vegan models.
Once your Avocado mattress arrives and is unpacked, you might expect something that is called "off-gassing". This is a term used to describe the process of a mattress "getting rid of the new-mattress smell". However, chances are that you're not going to encounter any of that with Avocado.
Avocado mattress reviews state that there is little-to-no initial odor coming from the bed. Even when it comes to the smells that are actually present with the mattress, they shouldn't at all bug you. You see, both of the Avocado models are made out of completely organic materials - this means that the smells coming from them will also be non-intrusive and will dissipate rather quickly.
Avocado Mattress Reviews: CONS
Avocado is a great mattress with multiple beneficial features - we've established that much already. However, nothing can be as good as it seems, now can it?
Well, that's exactly what we'll try to find out looking at some of the more negative Avocado Green mattress reviews. That being said, there aren't really all that many complaints about this product! Most of the positivity that it receives seems to stem from the way that it's built (the hybrid design of latex + coils) and the fact that it's a natural, organic product.
Not the Best Motion Isolation
There seems to be a pattern among the various Avocado mattress reviews of people claiming that the mattress isn't really ideal for motion isolation. Customers say that they are able to feel their partners twisting around at night - this can be a major issue, especially if you're someone who gets woken up easily.
It isn't all that surprising, though. Think about it - Avocado Green is famous for being really firm. Plus, it has coils as part of its design (as small as those coils might be). All of these things make the mattress rather stiff - there's no sinkage involved when you lay down, and so the whole mattress reacts to your body weight.
Not Ideal for Sex
You would think that, after all of that time spent talking about how the Avocado mattress reviews keep on referencing the fact of how stiff the mattress is, it would be a great option for sex.
Nope. Unfortunately, it is not.
People are used to a pretty good "rule of thumb" - if the mattress is all-foam-based, that means it's rather soft and not at all responsive (bouncy). However, if the mattress has springs in it, this would mean that it's likely going to be firm and bouncy.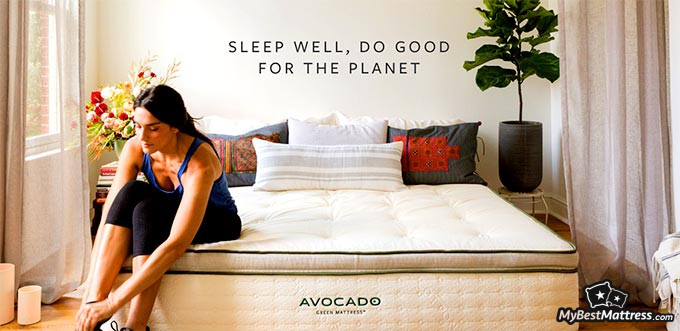 While this way of thinking isn't necessarily flawed in of itself, there are a lot of exceptions involved. Furthermore, this rule doesn't account for latex mattresses, or hybrid ones.
The surface of the Avocado Green mattress is soft and made out of the before-mentioned latex. This eliminates the possibility of it being any good for sex - it's not bouncy and not at all responsive.
What is the Avocado mattress price?
Now that we've covered all of the most notable pros and cons mentioned in the majority of the Avocado mattress reviews, let's move on to the final part of this article - the price of Avocado.
Let me just tell you straight off the bat - it's actually one of the more affordable products on the current market, at least if the price tags remain the same as they are while I'm writing this article. Take a look for yourself:
As for the Vegan model of the mattress, the pricing and sizing options are, as follows:
As you can see for yourself, the prices of both of the products are absolutely identical to one another. The only actually noticeable difference between the two mattresses is that the Vegan version has no wool inside of its construction - instead, this is substituted by cotton.
The price tags themselves really are approachable! Seeing as though Avocado offers a product that's full of some of the most essential features that a mattress should have, it does seem like a definite bargain.
On top of all of that, the company has a 100-night sleeping trial, paired with the before-mentioned 25-year guarantee. 25 years is a long period of time for a mattress! Even when it comes to the sleeping trial, 3 full months should be more and enough for you to decide whether or not Avocado suits your expectations.
Here is The Best Avocado Offer I Found:
10% OFF SITEWIDE
Avocado Mattress Coupon
Enjoy this special Avocado mattress promo code and get your new mattress with a 10% discount. Offer is valid for a limited time period only, so hurry up!
Expiration date: 08/12/2023
2,459 People Used
Only 172 Left
Conclusions
So, then… This is it.
We've reached the end of the Avocado mattress reviews.
Well, at least in the sense that we've talked about the majority of the more important, better-known features of the Avocado Green mattress, discussed the pros and cons of both of the models (the Vegan model - up to a certain extent) and talked about the prices.
After all of that, would I recommend purchasing Avocado Green?
I most definitely would.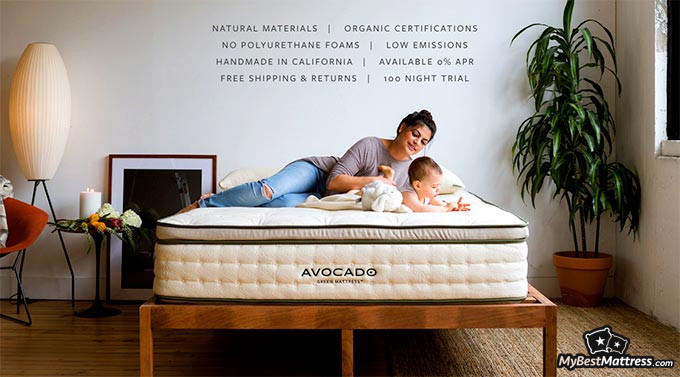 I'll admit - I have a slight bias because they are a green company that offers customers organic products. But that doesn't cloud my judgment - the mattress is simply that good!
With a unique mixture of latex and coils, Avocado has managed to gather most of the essential aspects that make a mattress good, and integrated them into their product. It's cool, has great edge support, no noise, and is suitable for almost every type of sleeper out there.
Sure, stomach sleepers might have a more difficult time with the mattress. And yes, it doesn't have the best bounciness or motion isolation in the entire industry. However, where Avocado lacks in features, it makes up double that in other areas!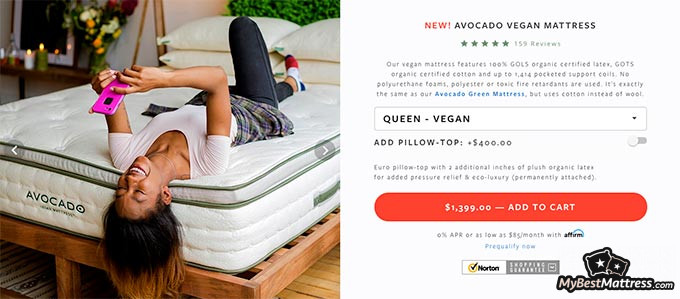 Finally, to add to all of that, let me just remind you that there's always the 100-day sleep trial and a 25-year warranty. More than 3 months of being able to test the mattress out is a great deal, and you should definitely be able to make your mind up in that period of time.
All of that being said, I hope that the Avocado mattress reviews were helpful for you. Best of luck in choosing the right mattress!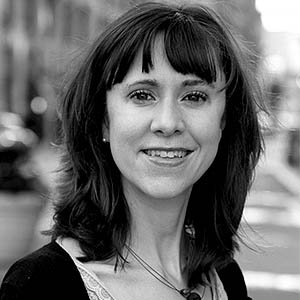 Ivy Branin
Naturopathic Doctor
Contributed By Ivy Branin, Naturopathic Doctor
Dr. Ivy Branin is a naturopathic doctor based in New York City. After three years of working in the pharmaceutical industry as a biochemical engineer, she packed her bags and moved to Seattle, WA, ...
Read Full Bio...
Scientific References
Contributed by
Ivy Branin
, Naturopathic Doctor
1. Bert H. Jacobson, Ali Boolani, and Doug B. Smith: 'Changes in back pain, sleep quality, and perceived stress after introduction of new bedding systems'
2. Adam Ogna, MD, Valentina Forni Ogna, MD, José Haba Rubio, MD, et al.: 'Sleep Characteristics in Early Stages of Chronic Kidney Disease in the HypnoLaus Cohort'
Leave your honest Avocado review
Leave your genuine opinion & help thousands of people to choose the best mattress. All reviews, either positive or negative, are accepted as long as they're honest. We do not publish biased reviews or spam. So if you want to share your experience, opinion or give advice - the scene is yours!