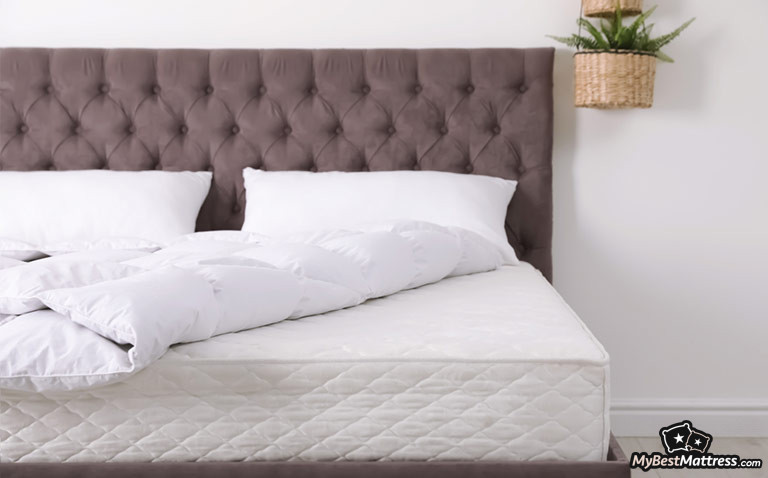 If you're new to the mattress industry, have heard that a new bed can improve the quality of your sleep[1] and have just recently started searching for that new bed, you're likely to soon encounter the topic of mattress sizes.
While it might seem like a no-brainer at first, I bet you a cookie (I didn't say that) that it's a more complex and time-requiring topic than you might think. That is why today, in this "All About Mattress Sizes" article, we'll talk about everything from crib mattress sizes all the way to full size bed dimensions.
At first, I'll tell you why it's important to invest some time into the topic of mattress sizes. After that, we'll move on to talking about the actual sizes themselves, and see if we'll be able to find the perfectly-sized bed for you.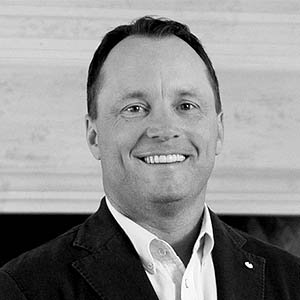 John Merwin
Owner & Chief Executive Officer at Brooklyn Bedding
Can the mattress size impact our sleep patterns in any way?
You're more likely to be impacted by the size of your mattress if you don't sleep alone. Your partner's tossing and turning, snoring, hogging the covers, or simply rolling into your space can all cause major sleep disturbances. Take a long look at what's really keeping you up at night. If the distance is adequate between you and your partner, but you're bothered by motion transfer, you just need a better mattress — individually encased coils, for instance, react independently to each sleeper, meaning you're less likely to feel the after effects of a partner's movement. Split king mattresses can be great for individually adjustable bases and keeping your distance, but they aren't so great for intimacy.
Why are Mattress Sizes Important?
Usually, when people are looking for a brand new bed, they (more or less) have an idea of what size that bed should be. After all, there's a pretty big difference from a crib mattress size and a twin mattress size, right?
While that may be true at first glance, the fact of the matter is that most of the time, people give the sizing of their future mattresses very little attention.
That should not be the case!
You see, I would argue that the dimensions of your bed are going to be one of the more important things for you to figure out. There are a lot of different factors that come into play here, but let's begin from the most obvious one - space.
| | | |
| --- | --- | --- |
| | Size (") | Size (cm) |
| Crib | 27" X 52" | 71 cm X 132 cm |
| Twin | 39" X 75" | 96,5 cm X 190,5 cm |
| Full | 54" X 75" | 134,5 cm X 190,5 cm |
| Queen | 60" X 80" | 152,5 cm X 203,5 cm |
| King | 76" X 80" | 193 cm X 203,5 cm |
| Cal King | 72" X 84" | 183 cm X 213,5 cm |

There are two groups of people when it comes to the available space for a new mattress in their bedroom - the "an inch here, an inch there and it will fit" ones, and their "we live in an empty void, but we should still go with the twin mattress size, just in case" counterparts.
Space management is important, and will directly correlate with the different mattress sizes. That said, there's an even more important factor that plays a role as far as numbers are concerned - price.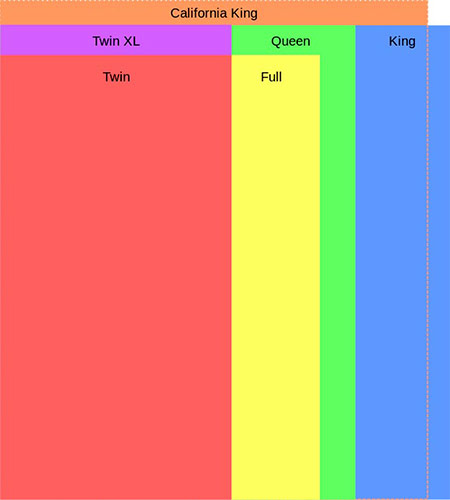 The different mattress sizes when compared with each other. Image source: wikimedia.org
The general rule is that the bigger the mattress, the more it's going to cost. While you can sometimes look up a full size bed dimensions and just go with it, it's often better to save up an extra few hundreds of dollars and start looking at queen size bed dimensions.
With that out of the way, let's take a look at the sizes themselves - we'll talk about some other reasons for while choosing appropriate mattress sizes is important as we progress through the article.
Crib Size Mattress
The smallest mattress out there, crib beds are made for a single purpose - children. Babies, to be more exact - there are quite a few decent crib mattress providers out there that are adamant on helping you choose the best bed for your kid.
A standard crib mattress size is going to be around 71 cm X 132 cm, or 27" X 52". While they might differ slightly from provider to provider, cribs beds should al range around these measurements.
Twin Size Mattress
The default twin mattress size is going to be 96,5 cm X 190,5 cm, or 39" X 75". This type of a mattress is very popular among teenagers and young adults who live alone.
Now, that being said, it's worth mentioning the mattress is still tiny - as in, really tiny. An adult will fit on it, but it's not going to be too comfortable.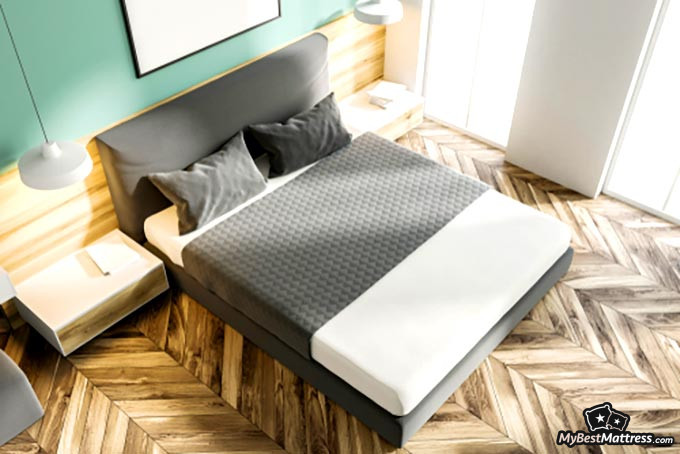 Twin mattresses are pretty good if you tend to travel quite a bit, and don't really want to carry an air mattress around with you. While it might not be too comfortable, some people do prefer to take their twin beds with them on longer journeys, especially if they are of some specific quality.
An alternative to that, however, are twin XL mattresses - these are 96,5 cm X 203,5 cm, or 39" X 80" in size. Twin XLs are designed for taller people, and they don't tend to cost much more than the original versions.
Some great twin mattress providers would have to be Saatva, Nectar and Helix.
Full Size Mattress
Full size bed dimensions are 134,5 cm X 190,5 cm, or 54" X 75". A full size mattress is of the same height as a regular twin one, it's just a bit wider.
Now, with a full-sized bed, you have two options - you can either sleep really comfortably yourself, or you can kind of squeeze two people on it. Generally, a bed of this size is not recommended for couples - there are a few exceptions, though.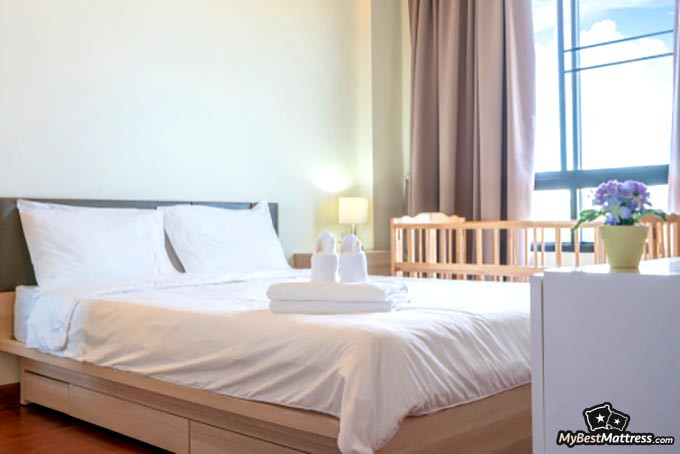 First of all, if you're struggling to make ends meet, but you still want a great bed to sleep on, then a full size mattress might be the best option to go for. Queen and king size bed dimensions would probably suit you more, but these mattresses tend to be quite a bit more expensive.
The full size mattress is also a decent choice if you're living a bachelor's life. It's a great bed to sleep alone, and you don't need to worry about spending too much money on bigger mattress sizes in the situation suddenly changes.
As far as the full mattress size is concerned, your best options are probably going to be Puffy, the New Purple and Nectar.
Queen Size Mattress
Now, we've reached the most popular mattress type out there - the queen mattress.
The Queen size bed dimensions are 152,5 cm X 203,5 cm, or 60" X 80". As I've already mentioned, out of all the mattress sizes, the queen bed has to be the most popular one. Some people might come to think that the king or the California king bed dimensions are more suitable for anyone who wants to sleep like, well… a king.
Nope. Apparently, the queen mattress is usually the perfect combination of length and width.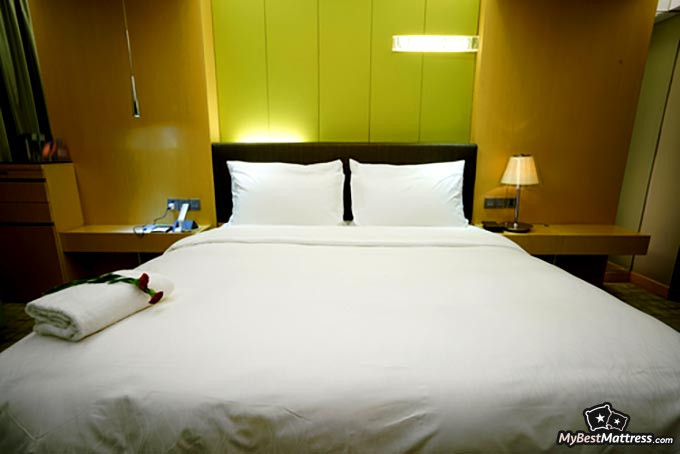 Queen size bed dimensions are suitable for almost anyone - single people love them, couples love them, everyone loves 'em! This is also the mattress type that can reveal the full potential of the brand to the customer - let me explain.
Creating a, say, responsive twin mattress isn't going to be really difficult, since it's a pretty small product. However, if a company like Saatva manages to make their queen-sized beds bouncy, maintain great edge support and longevity - now that's impressive!
To take a look at some of the best queen-sized beds, you should take a look at the before-mentioned Saatva, Nectar and Puffy.
King Size Mattress
King-sized mattresses usually come in two different versions:
King size bed dimensions - 193 cm X 203,5 cm, or 76" X 80";
California king bed dimensions - 183 cm X 213,5 cm, or 72" X 84".
The normal king size bed dimensions will suit anyone who sleeps with a partner, but also likes their privacy. Honestly, when compared to the other mattress sizes, the king bed is huge - if you and your significant other sleep on the opposite sides of the mattress, you might not even feel that there's another person on the bed!
As for the California king bed dimensions, these are specifically designed for people who live in California.
Yup. If you live anywhere else in the world, you are FORBIDDEN to purchase this mattress.
Nah, I'm just joking… Or am I?
OK, on a serious note, though, Cal king is made for anyone who tends to experience the problem of their legs hanging out of the king-sized mattress as they sleep - in other words, for tall people.
The best king-sized mattress providers would have to be Puffy, the New Purple and Saatva.
How to Choose the Right Mattress for Yourself?
So - there you have it! By now, we've discussed all of the major mattresses sizes that there are. Some companies do have some additional sizing options, and you could always order a custom bed, but these are exceptions - as for the default ones, we're all done.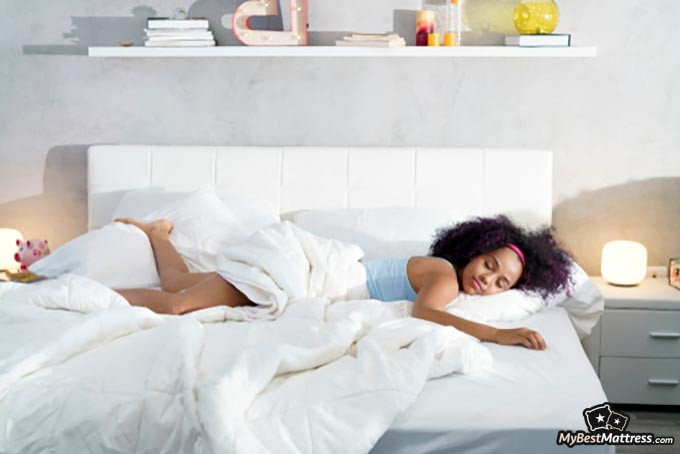 Now that you know all about the main mattress sizes, there's only one question left to answer…
How do you choose the appropriate mattress size for yourself?
Well, there are a few different factors that you should always keep in mind.
Alone VS With Partner
Naturally, when deciding on the different mattress sizes, the very first thing that you'll want to do is figure out whether you are going to be sleeping alone or with a partner.
While some people might immediately say "alone!", I do advise you to think about it. While you might be alone right now, who knows what tomorrow will bring? After all, a good mattress might serve you for a decade and beyond!
Latest Saatva Coupon Found:
UP TO $500 OFF
Limited-time Saatva Sale
We're sharing a limited-time Saatva mattress discount with our readers! Grab this deal & enjoy your new mattress with huge discounts.
Expiration date: 05/12/2023
4,042 People Used
Only 83 Left
Price
Pricing is a very normal factor to consider when thinking about mattresses sizes.
As I've mentioned earlier, different sizes come in different prices. Some mattress providers have rather small gaps in price tag between their products, while others might give you a heart attack.
The general rule of thumb is simple, though - if you can wait and save up some more money to buy a bigger mattress, that's exactly what you should do. While it might not be possible in some situations, people usually opt to go with the bigger products.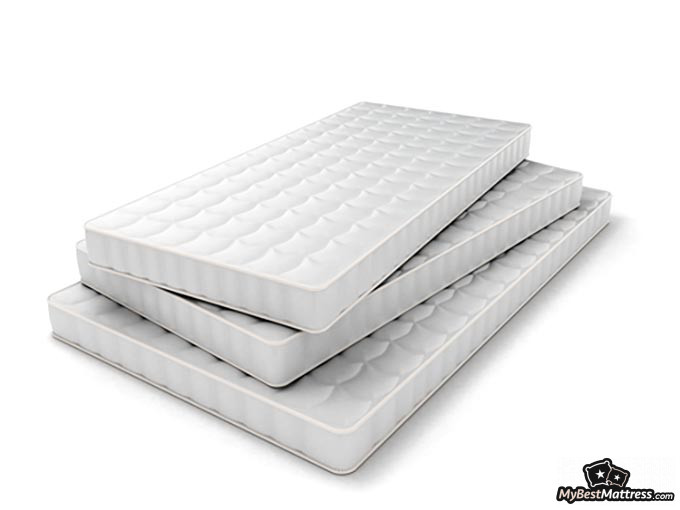 In the grand scheme of things, however, that does make sense. Bigger mattress sizes, while being a bit of a heftier investment, are a more logical way to go about purchasing a new bed than smaller ones. They are likely to serve the customer longer, be more comfortable and so on.

Did you know?
Quality of Build
Finally, while this might not always be applicable to some of the top mattress providers out there, you should always consider the quality of the mattress.
But doesn't a company create its products of equal quality?
Well, that's tricky. Sure, most companies really do put in the same amount of effort into their beds, whether twin or king-sized ones. That being said, this goes back to the above-talked-about point of bigger mattresses often being better long-term choices.
The simplest way you could think about it is this: if you were to sleep on a twin-sized mattress, you wouldn't really have much space to choose from. This means that the same exact area would be constantly experiencing the same amount of pressure. As opposed to that, on a queen or king mattress, you could roll around without much problem.
This and a few other similar details tend to stack up over time - after all, you're probably going to have that mattress for more than a year or two. This doesn't only impact the product's longevity, but also the strength of its edges, responsiveness, etc.
Summary
To sum it all up, the deal is pretty simple - while there are specific situations where a smaller mattress is the better choice, as far as mattress sizes are concerned, you should always strive to go with the bigger option.
Bigger mattresses will be better for your sleep, they will last longer and will also provide you with the option of sleeping with your significant other (whether now or in the future).
BED TYPE AND SIZE
DESCRIPTIONS
DETAILS

CRIB

27" x 52"

Crib mattresses are designed for babies and toddlers. It's the very first bed that your baby should start with. The measurements 27" x 52" are standard across the US, so no matter what crib you purchase, it will fit them all.
Crib mattresses tend to be firmer than adult beds due to the safety measurements. They're designed for babies and toddlers, however, it depends on how fast your child grows. Similarly to adult mattresses, most often you'll be able to pick from innerspring and foam options.

TWIN

39" x 75"

Most children sleep on a twin mattress through childhood, some teenagers find it to be a good option as well. It provides solo sleepers enough space to get quality sleep.
If you have more than one child sleeping in the same bedroom, then twin (also called single) mattress will be the perfect fit. They do not take a lot of space, so you can fit them side-by-side. Some people find twin mattresses great for guest rooms.

TWIN XL

39" x 80"

Twin XL mattresses are often found in college dorm rooms. Since twin XL mattresses are designed to safe space, they offer the same width as twin beds, however, provide taller sleepers with enough space for legs.
College students and young adults prefer twin XL mattresses because they provide enough area for a single sleeper and leave some space for legs. What is more, due to the size, you can move twin XL mattresses from dorm to apartment without much effort.

FULL

54" x 75"

Full-size mattresses are the upgraded twin beds. They offer the same length but provide much more space for better sleep. Full-size mattresses work well for single sleepers but are not the most comfortable option for couples.
A full mattress is an optimal choice between twin and queen beds. This option is great for teenagers who find their childhood beds no longer comfortable. A full-size mattress won't be comfortable for tall people as there may not be enough space for legs. Most people choose full-size beds in guest rooms.

QUEEN

60" x 80"

Queen-size beds are the most popular option in the US. Measuring 60" x 80", queen mattresses are an amazing option for couples, it provides each partner with some space while still fitting in less spacious bedrooms.
Queen mattresses work for both single sleepers and couples. It can be put in smaller and master bedrooms. Since queen-size beds are the most popular option in the US, you'll be able to find a variety of firm options, designs, and styles to choose from.

KING

76" x 80"

Measuring in 76" x 80", king mattresses provide you with a luxurious sleep, allowing each of the partners to have personal space without being too close to one another.
If you have children or pets who crawl into your bed every night, then a queen-size bed might not be enough. King mattress, on the other hand, is a perfect option for that. If you have a spacious bedroom, a king-size bed will be the right fit.

CAL KING

72" x 84"

Cal king mattresses are perfect for taller people (over 6") who cannot sleep comfortably on queen and king beds. It takes off 4" of the width of the king mattress and adds them to the length of the bed.
If you're a tall sleeper, then you know what it feels when your feet are hanging off the edge of the bed all the time. A cal king mattress can provide you the needed length for tall people while still offering more than enough space for couples.
Table: Description of mattress sizes.
Some good examples of bigger mattresses are Saatva, the New Purple (or even their flagship product), Nectar and Puffy. While these providers do have all-around amazing products, their bigger beds are what people value the most.
Conclusions
This concludes our "All About Mattress Sizes" tutorial. In it, you should have not only found out about the dimensions of the different mattresses sizes, but also some tips and tricks to help you better understand which size would be the most appropriate for you.
Also, keep in mind the fact that most mattress providers (at least good ones) have sleeping trials - periods of time during which you can test their product out, and if you don't like it, turn it back in and receive a full refund.
All in all, if you do know what mattress size suits you best, but you're still not sure about the brand, do take a look at our list of the best mattresses of the year. Who knows - maybe you'll find a bed that will help you improve your sleep and reduce stress[2] right there?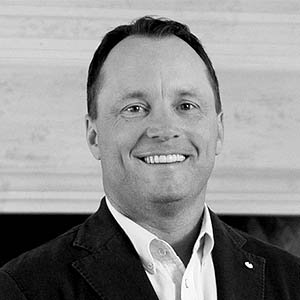 John Merwin
Owner & Chief Executive Officer at Brooklyn Bedding
Contributed By John Merwin, Owner & Chief Executive Officer at Brooklyn Bedding
John is an experienced mattress manufacturer, retailer, entrepreneur & the owner of Brooklyn Bedding - an American made manufacturer of mattresses, differentiated by master craftsmanship, ...
Read Full Bio...
Scientific References
Contributed by
John Merwin
, Owner & Chief Executive Officer at Brooklyn Bedding
1. Bert H. Jacobson, Ali Boolani, and Doug B. Smithc: 'Changes in back pain, sleep quality, and perceived stress after introduction of new bedding systems'
2. Martica H. Hall, PhD, Melynda D. Casement, PhD, Wendy M. Troxel, PhD, et al.: 'Chronic Stress is Prospectively Associated with Sleep in Midlife Women: The SWAN Sleep Study'
Leave your honest feedback
Leave your genuine opinion & help thousands of people to choose the best mattress. All feedback, either positive or negative, are accepted as long as they're honest. We do not publish biased feedback or spam. So if you want to share your experience, opinion or give advice - the scene is yours!