Creating the Best Mattress Review Process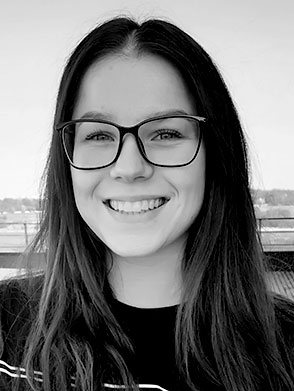 Hey sleep lovers, I'm Laura - a mattress researcher, writer and an overall advocate for a healthy & happy life. For many years, I personally had huge problems with sleeping & was battling insomnia.
I tried to find causes of my sleep problems in stress, overworking & fatigue, but the true solution came completely accidentally - I decided that my old sofa was done for & bought a new mattress instead.
And guess what - this small step changed my sleep and my life overall. I no longer had daily insomnia & felt much happier. I realized that you have to start from the basics - even such a small step as changing your mattress can be a life-changing factor.
I felt the importance of a good mattress and started to research more about sleep disorders and how bad sleeping environment can cause it. Gaining personal expertise about mattresses and firstly sharing it with my close circle helped me to understand the main factors of sleep wellness.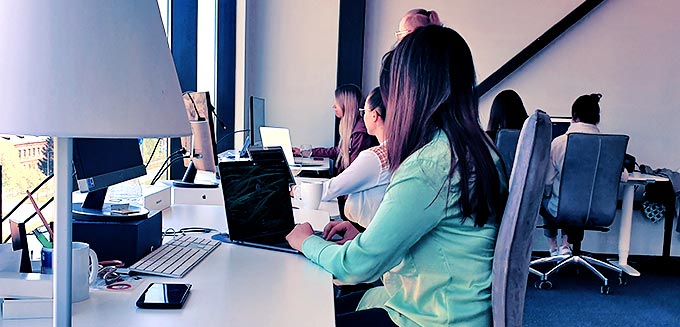 To my surprise, I noticed a big shortage of sincere sleep advice, truthful insights on sleep problems & how to solve it. Especially when it came to mattresses - the main part of a good night's rest.
I saw a lot of biased & fake mattress reviews and false claims all around. That's when I decided to team up with my several colleagues who had similar experiences & ideas as did I.
Our team has gotten bigger since we first started - the demand for sincere sleep advice is growing & people are trying to overcome insomnia in bigger numbers than ever before. Now the MyBestMattress team consists of expert advisors: clinical psychologist, behaviorist, data scientist and lifestyle writers.
So, what about our testing process? Well, we take it very seriously. After all, it's sleep we're talking about! Have in mind that, unlike any other review sites, we never ask for sponsored or free mattresses. We carry out the research with our own efforts only.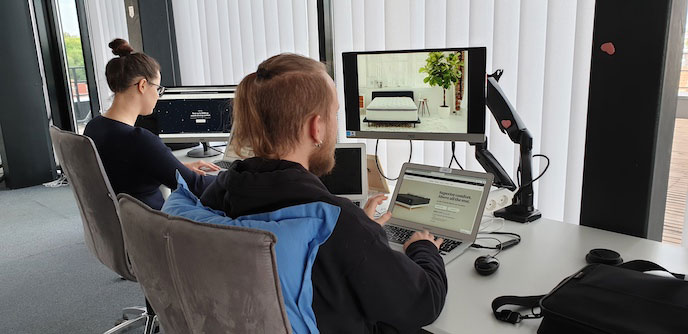 Of course, discovering the most effective ways to correctly evaluate a mattress was not an easy journey. But the compiled most accurate 6-step mattress research process was totally worth it. Check out how we do it:
1. Analyze hundreds of user reviews & feedback.
2. Carry out our own in-depth investigation online.
3. Examine manufacturer-provided specifications.
4. If a test mattress is available - we physically test it.
5. Score & rank mattresses with our data science models.
6. Document & publish in-depth mattress test results & reviews.

We're best mattress investigators. In most cases, our physical mattress testers are real users. We research, read, collect and analyze their testimonials online and combine thousands of opinions into single finalized review-report just for you.
We help people save their time on research and their money on products they really need. Instead of spending hours on major review sites, Amazon or Trust Pilot, we've gathered everything you need in one place.
Let's jump into how we do each step of the mattress review process!
1. We analyze thousands of user reviews & feedback.
We search, collect and aggregate tons of various user opinions. We crawl forums, discussion boards, private & hidden groups, Trustpilot, social media platforms, all to find the most thorough, verified-only feedback about a certain provider.
Our "crawlers" can analyze huge amounts of data & quickly find genuine and verified reviews. This data is precious, because it holds a lot of useful information about certain providers, and, unlike on some of their own websites, it's not fake.
Later, we may examine and summarise the metrics with the help of Python's data science package - Pandas. By using data science models, we may ensure the legitimacy of our user feedback verdict.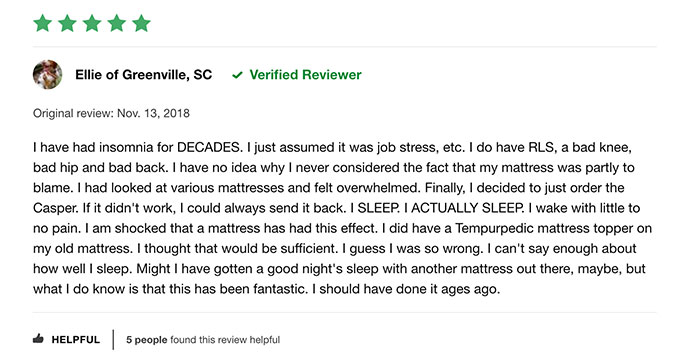 2. We carry out our own in-depth investigation online.
Even though user feedback can tell us a lot about mattress providers, we still want to run everything through our own expertise. That's when we become real investigators - we spend hours reading various publications, articles, analyzing provider patterns & looking for fishy activity.
As you probably know, some mattress review sites are deeply linked to mattress brands. That means that the top spots in the site's ranks are always held for those providers who paid the most or maybe even bought the whole review site. Yes, that's often the case, too…
As scary as it sounds, it's possible to spot these kinds of providers and review sites. And that's what we do in this step of the research process. We want you to be informed about what you're choosing. That's why we analyze everything we can find, starting from materials used, products recalled to hazardous substances found or even marketing tricks & unfair prices.

3. We examine manufacturer-provided specifications.
We never take into account the slogans and the marketing-related content put on the providers' websites. Why? Because everyone always brags about their product, and you always have to take it with a grain of salt.
But what we always analyze are all the mattress specifications, revealed on every website. In many cases, the specifics are truthful because the providers couldn't lie about it by law. So, the most important aspects that we gather about mattresses are:
Available sizes
The firmness of a mattress
Materials used & mattress type
Pricing for each size & type
Width, length, thickness & weight
Shipping and delivery policies
Trial and money-back policies
Product stock availability
Country of origin
Care instructions
Warranty information

4. Physical full-on mattress tests (extra optional).
If a mattress is available, sometimes we are fortunate to get our hands on a mattress we're reviewing. But as I stated before - we never ask the providers to send it to us for free, as we want the reviews to be as truthful as possible.
When the mattress is being examined, our researcher sleeps on it for a week. Our mattress experts cut it open to see the real substances and materials used and if providers' claims were genuine. Of course, we also do a bounce test (not only for the fun of it).
Have in mind that we fully understand personal opinions might differ from the average, as everyone has different preferences, body types & health specifics. Our main goal is to correctly present the opinion of the majority as closely as possible, and specify the pros and cons of each mattress based on its target audience's feedback & our online investigations.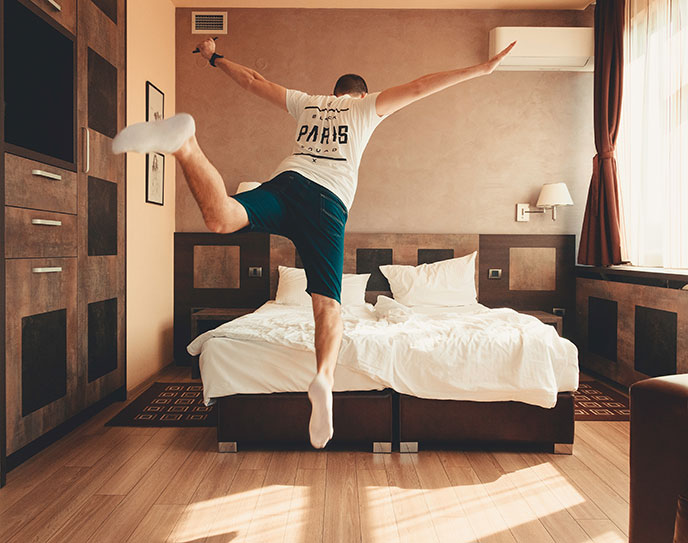 5. We score & rank mattresses based on data science analysis.
After everything is analyzed & tested, our data scientist may combine all the data and evaluate the overall mattress quality with a final score. We usually use Python with Pandas for that - a data science analysis software.
This compound score represents every factor that we analyzed and determines the final mattress rank among other competitors. This review process assures unbiased mattress scoring. Every step from researching to giving the final score is fact-based and honest & is not affected by any sponsorships or endorsements.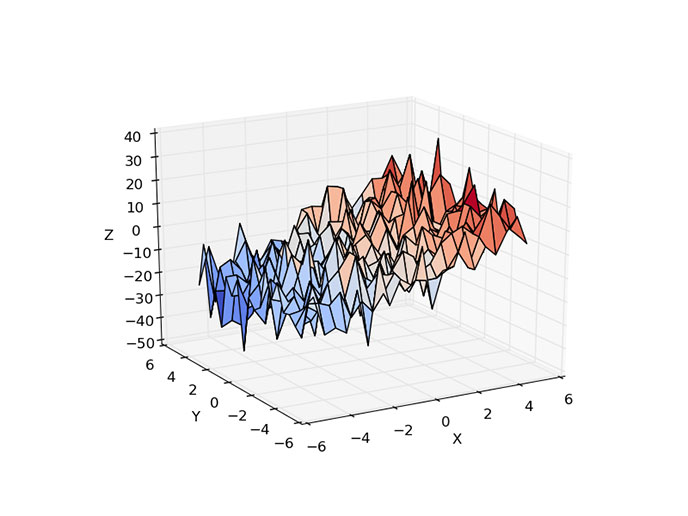 6. We document & publish in-depth mattress test results.
And finally, after hours spent researching and analyzing, our team of dedicated writers & editors gather all the aggregated metrics and turn them into facts, insights & advice for our users.
Even though the review process is long & thorough, we always use simple, understandable, yet informative language, so everyone could use our insights for achieving better sleep, overcoming insomnia & stress.
By personally getting to know how our mattress review process is handled, you can clearly feel how seriously we take it all and how different it is.
So start taking care of your health now. Take a look at our in-depth reviews & sleep soundly!