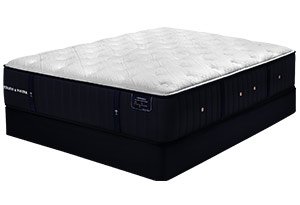 Finding a bed is not easy, after all, it will serve you for the next decade (or at least it should). Stearns and Forster might be the ones that can offer a mattress based on your needs.
It's a well-known American mattress company that was founded in Cincinnati, Ohio in 1846 by George S. Stearns and Seth Foster. They have gathered a team of Certified Master Craftsmen who design mattresses for bedroom, home, and lifestyle. Currently Stearns and Foster is a division of Tempur-Sealy. Sealy bought them in 1983.
In this article, you will find out everything there is to know about Stearns and Foster mattresses. I will go through each of them while focusing on the main pros and cons, pricing, and Stearns and Foster reviews based on customers' opinions.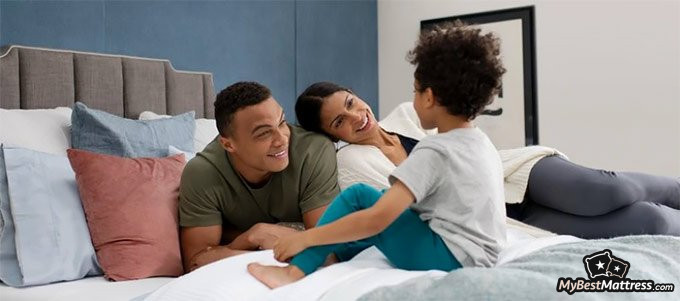 Verdict at a Glance
Stearns and Foster offer five mattress collections, each of them has distinctive qualities, firmness and thickness options. Even though mattresses are super expensive, some Stearns and Foster reviews are concerned about the quality.
Pros
Variety of models to pick from
Great cooling properties
Alleviate pressure points
Cons
Very expensive
Some customers are concerned about durability
Stearns and Foster Reviews: Quick Overview
Stearns and Foster provide you with five mattress collections. Before getting to Stearns and Foster reviews, I want to present you with a short summary of each bed (all of them are hybrid mattresses):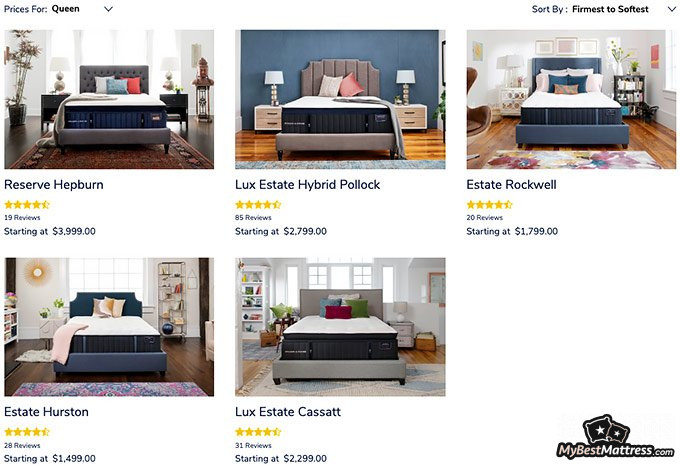 That was a quick glance of Stearn and Foster reviews, but now let's get to more detailed information and find out how good these beds really are.
Stearns and Foster Collections
I'll go through each of the Stearns and Foster mattress collections as they're presented on the official site.
Reserve Hepburn
I'll start off with the most luxurious Stearns and Foster mattresses - Reserve Hepburn collection. The beds in this collection are about 15" thick, depending on which firmness option you pick, features in velvet exterior, and is beautifully hand-tufted.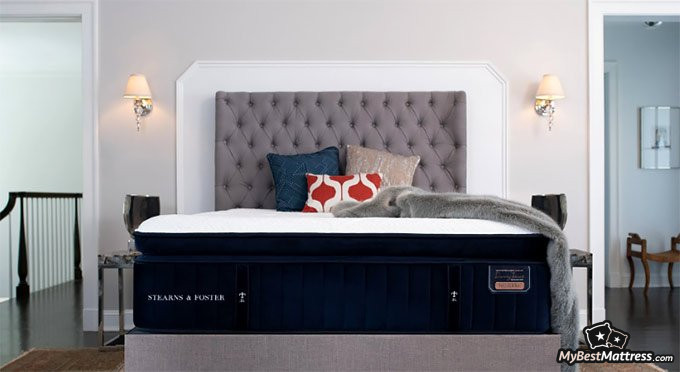 This bed is different from what I've seen before. Let's take luxury firm mattress as it's the most favored based on Stearns and Foster reviews. It's constructed of five layers:
Quilted Tencel covering - super soft and breathable, wicks away the moisture.
IntelliCoil Micro HD - nested small metal coils that provide you with the right amount of support.
Indulge memory foam. It's designed by the scientist at Tempur-Pedic for the main purpose of alleviating the pressure points.
IntelliCoil HD - the supporting coils that feature in the dual-stage design.
PrecisionEdge + Air Vents - make the bed perfect for everyone who hates sleeping hot, the Airvent system ensures that the mattress is super breathable and sleeps cool.
Based on Stearns and Foster reviews, the beds in Reserve Hepburn collection work perfectly from sleepers of different weight groups. They provide you with the right level of support in the areas that need, for example, lower back, and, at the same time, offer pressure point relief.
If you're experiencing nightly sweats, then that's also an option. The first layer made of Tencel fabric is breathable and wicks away the moisture. Since thermoregulation and sleep quality[1] are highly related, this aspect is crucial.
The only issue might be the mattress height, not all sleepers prefer a bed that's 15" thick. In this case, you should consider a low-profile foundation or frame.
Now, what is the pricing of Reserve Hepburn mattresses? As I said, they are truly expensive, however, the cost strongly varies depending on which firmness option you choose.
If you decide to go for Standard Luxury Feels, then you'll pay from $3899 USD to $7798 USD depending on size. If you choose the PT Luxury feels, then it will cost you between $4899 USD and $9798 USD.
Note that all prices provided in Stearn and Foster reviews are based on their official site at the time of writing this article. Therefore, you might find them slightly different by the time you'll be reading it.
As I said, these beds are truly expensive and not for everyone. If you're interested in beds that come in similar features, you should check out the list of the best hybrid mattresses.
Lux Estate Hybrid Pollock
Lux Estate Hybrid Pollock mattresses are designed similarly to the beds of Reserve Hepburn collection. These beds are 15" - 16" thick and have a unique styling - upholstery-grade velvet accents.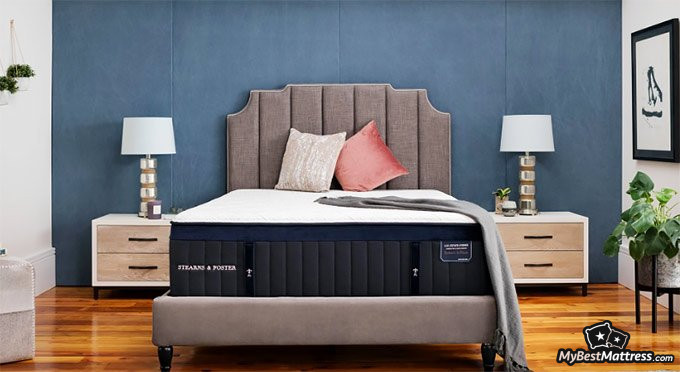 Since these mattresses come in different comfort levels, the sleepers of different sizes will find the option that will provide the needed amount of support as well as comfort.
The Indulge HD memory foam layer makes it super conforming and adaptive to different body types, while the coils make sure to support you.
These mattresses are truly durable as they have micro coils in their construction. Also, sleeping hot won't be an issue due to the airflow in the coils. The Tencel cover is also super breathable and wicks away the moisture.
Now, even though mattresses should be picked depending on your sleeping position, it seems that Lux Estate beds are great for everyone. They provide enough support for your lower back and hips as well as hug your shoulders when sleeping on the side.
I've noticed that some Stearns and Foster reviews are concerned about mattress weight and thickness. You might find it difficult to move, and not all prefer such tall options.
Lux Estate Hybrid Pollock mattresses are less expensive than Reserve Hepburn, however, they still offer way higher than the average price. They will cost from $2699 USD to $5798 USD.
Compared to other high-end mattresses in the market, the Lux Estate Hybrid Pollock collection is truly expensive. If you want to take a look at the beds that sleepers recommend, you can find the list here.
Estate Rockwell
The third Stearns and Foster collection is the Estate Rockwell. This collection uses navy upholstered-grade fabrics to create their exceptional design. You'll also notice master craftsman hand-signed labels, copper air vents, and woven inset handles.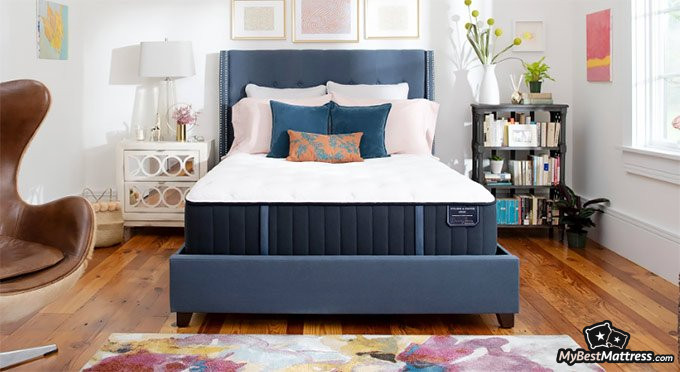 The design is similar to all Stearns and Foster mattresses. This model offers the best price-quality ratio. Once again, even if you're very picky and cannot find the right level of firmness, you will find the right option here - you get five firmness options to choose from.
When evaluating how good the mattresses are for sleepers of different weight groups, including light, medium, and heavy, I took advantage of the Stearns and Foster reviews. Even though you should also consider your sleeping position to pick the right level of firmness, it seems that every person was happy with the experience.
When sleeping on Estate Rockwell, weight is distributed evenly and no pressure points appear. This is crucial for people who wake up with aches in their hips, shoulders, and back.
If you're experiencing pain in your back, then it's already considered a chronic pain syndrome. It has increased by more than 100%[2] in the last decade. So, if this issue is familiar to you, then it's time to make some changes. Changing your old bed for a start is a good idea.
Estate Rockwell is cheaper than the previous options. However, I believe that some customers migth still find it out of their price range. The price varies from $1699 USD to $3798 USD.
If you want to purchase a high-end mattress and spare your savings, then I would recommend checking the list of mattresses for less than $1000. You can also take a look at the current discounts and promotions of the most popular mattresses here.
Estate Hurston
The design is similar to every other Stearns and Foster mattresses, however, it lacks the indulge memory foam layer that more expensive models have. So, this is no longer a great option for those who prefer memory foam adaptive properties.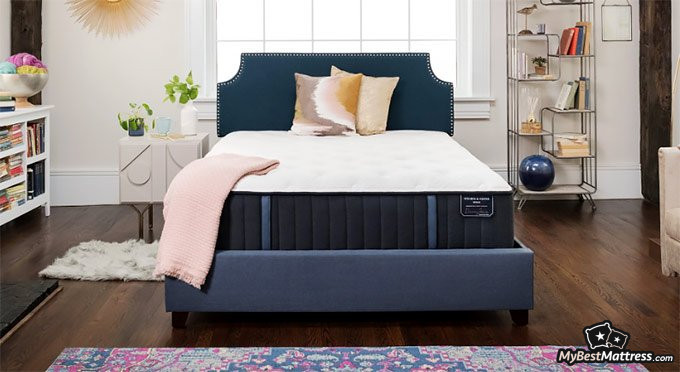 On the other hand, it comes with Premium gel foam that's known for cooling properties and support. Based on Stearns and Foster reviews, no one had concerns with Estate Hurston mattresses sleeping hot.
Now, the issue with this collection is that you can pick either firm or plush options, it's like they forgot about medium-weight sleepers. Since there's a lack of firmness options, not everyone will be able to find an option based on personal needs.
Estate Huston is the cheapest collection. Mattresses cost between $1399 USD to $3198 USD. I believe that you would agree with me that such prices are still higher than expected. The majority of luxurious top-tier mattresses do not cost that much.

Did you know?
Lux Estate Cassatt
The fifth and the final Stearns and Foster collection is Lux Estate Cassatt, which offers mattresses of six firmnesses. This collection features in embroidery, copper air vents, and velvet inset handles.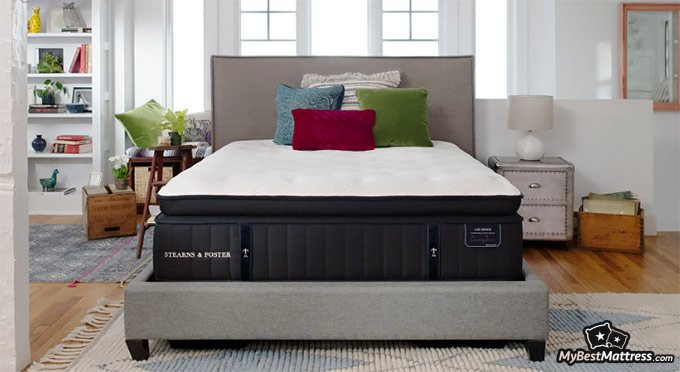 The mattress thickness varies depending on the level of firmness you choose. It's between 13.5" and 16" height. Stearn and Foster mattress reviews claim that it has all the features that they're looking for in a bed.
The Tencel cover is breathable, cools off your body and wicks away moisture. The indulge memory foam layer takes care of pressure point relief. What is more, since it uses the innerspring system that has a 2-stage dual design, it gives you more support.
Once again, I've noticed that Lux Estate Cassatt offers only firm and plush mattresses. The medium-firm mattress is needed for average-weight sleepers. Some Stearns and Foster reviews expressed a similar opinion.
Another drawback is the price. Even though they're not as expensive as Reserve Hepburn models, the prices can still be out of the price range for some of us - from $1399 USD to $3198 USD. So, yeah… that's quite disappointing but you always have a choice and can find a mattress that's just as good for way lower price. For example, you can consider Saatva.
That's it with Stearns and Foster mattress reviews but don't skip the further section, it's important as well.
Additional Info
Now that you know the vital factors about each of the Steams and Foster mattresses and have probably already decided which one of them to pick, I want to provide you with additional information that will useful to know.
Unlike the majority of mattresses that you can order online, Stearns and Foster's beds do not come packed in the box. Everything else, including shipping, white glove delivery, mattress removal, and even free trial, completely depends on the retailer from which you purchase the bed. For this reason, you should make sure to find out all the details before purchasing.

You will notice that there's no possibility to purchase Stearns and Foster mattresses on their official site. They're only available at brick-and-mortar stores across the whole country or sold through online retailers, such as Amazon.
The only thing that you will get no matter what is a 10-year limited warranty. So, if you receive a defected mattress, no additional charges will be required to change it.
Now it's really the end of Stearns and Foster reviews, so, let's conclude everything.
Conclusions
Therefore, Stearns and Foster offer high-end hybrid mattresses that come with some exceptional features. You can pick from multiple firmnesses, thickness and size options.
Based on Stearns and Foster mattress reviews, sleepers were pleased with cooling properties as well as the level of support and pressure point relief.
On the other hand, Stearns and Foster beds are very expensive, even the cheapest option costs more than the most recommended mattresses in the market. What is more, they're super tall and might overshadow everything else in your room.
Also, you cannot purchase them online straight from their website, so, you end up looking for the product on Amazon.
So, if you want a bed that's made of high-quality materials and has all the features needed for better sleep without spending a fortune, you should check the beds that sleepers evaluated as the very best.
Scientific References

1. Kazue Okamoto-Mizuno and Koh Mizuno: 'Effects of thermal environment on sleep and circadian rhythm'
2. Massimo Allegri, Silvana Montella, Fabiana Salici, et al.: Mechanisms of low back pain: a guide for diagnosis and therapy'
Leave your honest Stearns and Foster review
Leave your genuine opinion & help thousands of people to choose the best mattress. All reviews, either positive or negative, are accepted as long as they're honest. We do not publish biased reviews or spam. So if you want to share your experience, opinion or give advice - the scene is yours!