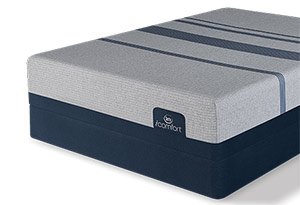 Serta is one of the top-selling American mattress brands. It was founded back in 1931 by 13 mattress manufacturers and is now owned by the American company Serta Simmons Holdings LLC that's one of the oldest and second-largest mattress manufacturing company in the world founded in 1870.
As you can see, Serta has come a long way. Now the company provides you with innerspring, gel-infused memory foam, and hybrid collections. You'll be able to choose from such brands as iComfort, Perfect Sleeper, Hotel Collection, iSeries, and others.
The Perfect Sleeper innerspring mattress is the best known Serta's product. However, iComfort memory foam and hybrid mattresses have also been widely popular.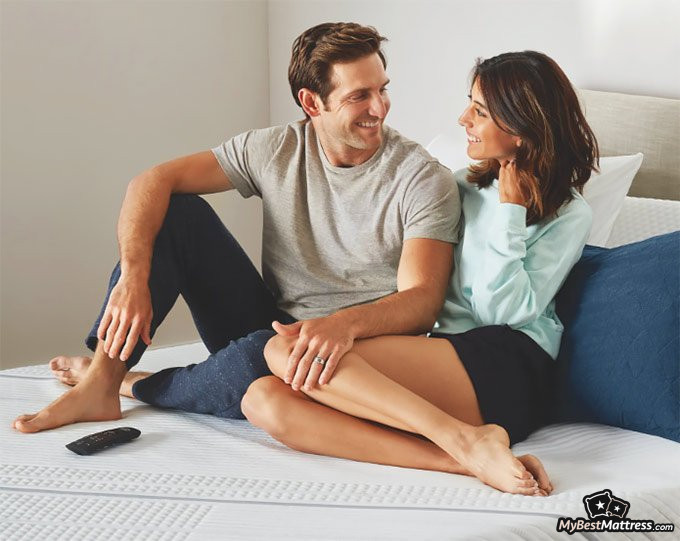 In this article, I'll introduce you to different Serta collections but will be mostly focusing on Serta iComfort and Perfect Sleeper reviews, its pros and cons together with additional information. I will also help you decide which mattress to pick based on your personal preferences and needs.
Verdict at a glance
Even though I managed to find some mixed reviews about the durability of Serta mattresses, it seems that customers truly adore the iComfort and Perfect Sleeper collections. They offer good conforming, temperature regulation, and firm edges among other qualities.
Pros
Long list of options to choose from
Good temperature regulating qualities
Average pricing
Cons
Questionable durability
Not all models can be purchased online
Serta Mattress Reviews: Introduction to Collections
Before rushing straight into the Serta Perfect Sleeper and iComfort reviews, let me shortly introduce you to Serta's collections and their main features:
Perfect Sleeper. Provides you with three different models: innerspring, memory foam and hybrid. This collection is designed to solve the most common problems, including sleeping too warm, motion transfer, sleep disturbances, and so much more.
iComfort. It offers three collections and ten mattresses in total: Foam, Hybrid, and TempTouch™. Each of these collections come in different features and help to solve separate sleep problems. I'll tell you more about it further into Serta mattress reviews.
iSeries. You can choose from three hybrid mattresses that come in an advanced coil system that provides you with even better support and more comforting sleep.
Hotel Mattresses. As the name says, this collection is for everyone who loves the feel of hotel beds. You get three models of different levels of firmness to pick from. Serta mattress reviews say that it's like bringing hotel luxury to your home.
Now that I've introduced you to all collections, it's time to look more into iComfort and Perfect Sleeper collections and see how Serta mattress reviews evaluated them.
Serta Perfect Sleeper Reviews
Perfect Sleeper beds are often evaluated as the best Serta mattresses. Here are your bed options:
Elkins II - Innerspring
Kleinmon II - Innerspring
Trelleburg II - Innerspring
Standale II - Memory Foam Hybrid
As you can see, you get to pick from three innerspring mattresses and one memory foam hybrid bed. Each of these mattresses comes in three levels of comfort: plush, medium, and firm. It means that the sleepers of different weight groups will find the needed level of firmness. Serta Perfect Sleeper reviews can confirm that.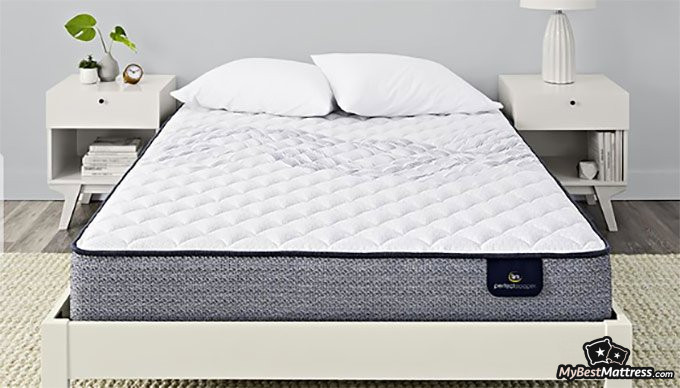 Each of the Perfect Sleeper mattresses is created to solve the most common 5 sleeping issues. Here they are:
Motion transfer and noisiness
Sleeping too warm or too cool
Not enough support for your body
Mattress losing its shape
Elkins II innerspring mattress has great pressure relieving qualities. The coils and cooling gel foam in the construction make sure your body gets enough support, contouring and sleeps cool. Even though springs add bounciness, memory foam manages to minimize motion transfer to a significant extent.
Kleinmon II is also an innerspring bed that's the latest and most popular Serta mattress. It has similar properties to the Elkins II mattress but mostly focuses on strong edge support and cool sleeping. After examining Serta mattress reviews, it's pretty clear that sleepers love this bed.
The final innerspring model is Trelleburg II. It comes with a heat-regulating fabric cover and has a very supportive coil system, among all the other qualities that are featured in Serta mattresses.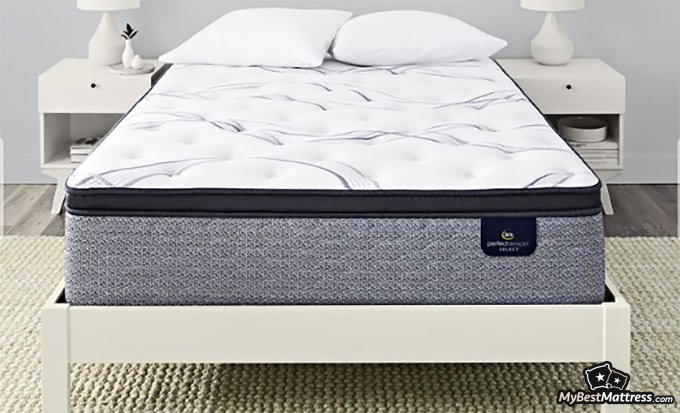 Standale II is the memory foam hybrid that comes in a cool-to-touch cover that, based on Serta Sleeper reviews, customers truly love. It provides good support, pressure relieving properties and has strong edges.
Based on sleepers reviews, Trelleburg and Standale are their most favored models. If you want to check out more similar products, you can find them here.
You might be wondering, how much best Serta mattresses cost? The price of the King sizes mattresses varies from $499 to $1099. Needless to say, the prices are quite attractive. The only drawback is that there are some mixed Serta mattress reviews about their durability.
Now that all here is clear let's move to Serta iComfort reviews.
Serta iComfort Reviews
When going through Serta mattress reviews looking for the best Serta mattress, I've noticed that many customers named iComfort collection beds as the most comfortable ones. But I guess it all boils down to your personal preferences.
Now, here are the iComfort mattress options:
iComfort® Foam - you can choose from four memory foam mattresses
iComfort® Hybrid - six hybrid models that are made of cooling memory foam and pocketed coils.
iComfort® TempTouch - five foam mattresses that make sure you get enough comfort.
iComfort® Foam
iComfort® Foam mattresses vary from CF1000 to CF4000 models and from 10" to 13.5" thickness depending on which design you choose.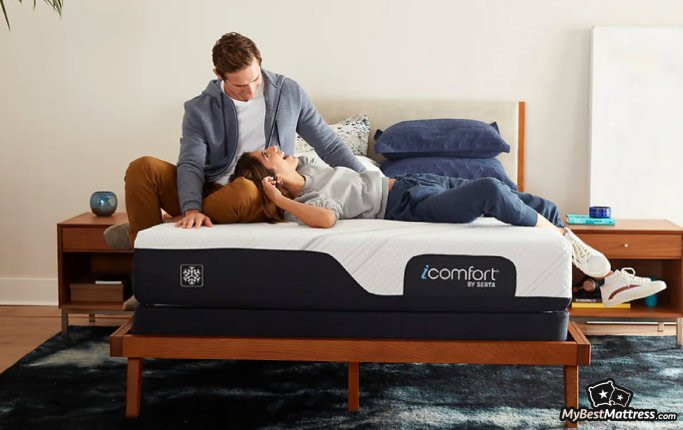 The numbers of the mattresses show how cool each of the beds sleeps. The CF1000 is created of memory foam and gel memory foam. The CF3000 adds additional Max Cold™ cover, uses UltraCold system and carbon fiber memory foam that provides you with even more coolness.
The final model CF4000 makes sure you get not only more coolness but also even more comfort. It adds additional Air Support™ foam to the CF3000 mattress, making it even more comfortable. Even though the first two models come in only one level of firmness, the CF4000 offers either firm or plush bed versions.
Talking about the price, the cooler option you pick, the more expensive it will be. Queen-size mattress prices vary from $1099 to $1999. Based on Serta iComfort reviews, this is the price that sleepers are willing to pay for better sleep.
The only concern remains beds' durability. Some customers noticed that their mattress lost shape quite quickly. If you want a mattress that would serve you longer, you should check out the list of most durable mattresses.

Unlike many other Serta mattresses, you can order iComfort foam mattresses online and get a 120-night home trial, and 10-year limited warranty.
Now that everything here is clear, let's move to hybrid beds.
Latest Saatva Coupon Found:
UP TO $500 OFF
Limited-time Saatva Sale
We're sharing a limited-time Saatva mattress discount with our readers! Grab this deal & enjoy your new mattress with huge discounts.
Expiration date: 12/12/2023
4,042 People Used
Only 83 Left
iComfort® Hybrid
iComfort offers six hybrid mattresses, from Blue Fusion 100 to Blue Fusion 5000, starting from the cheapest to the most expensive option.
Since each of these mattresses is a hybrid bed, they all have pocketed coils in their construction. The only difference is the first mattress layers that can make it softer/firmer, more conforming or cooling. For the same reason, each of the mattresses comes in different thicknesses.
Overall, iComfort collection features in beds with Cooling technology, provides an advanced coil support system that offers deep down support. Since you get to pick from six models of different firmnesses and levels of support, it's safe to say that sleepers of different weight groups can find the right option.
The price of iComfort® Hybrid mattresses for queen-size beds varies from $999 to $2,599. The first models seem to be quite inexpensive, however, if you want a more advanced design, you will need to pay much more. Based on Serta mattress reviews, customers find the Blue Fusion 5000 bed the most comfortable.

Did you know?
iComfort® TempTouch™
TempTouch collection offers 5 different mattresses, starting from Blue Touch 100 Gentle Firm mattress to Blue Max Touch 3000 Elite Plush mattress. Many sleepers prefer Blue Max Touch 1000 model.
This collection focuses on cool and comfortable sleep, and close conforming. They all use gel memory foam as the first layer of their construction, however, other layers vary depending on the model.
Based on Serta mattress reviews, you can expect these mattresses to sleep cool, have good edge support compared to other memory foam mattresses, reduce pressure points, and at the same time, support your body.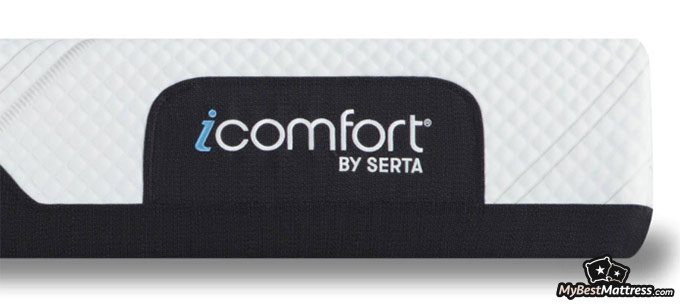 The prices of these mattresses might vary independently depending on the retailer. That's why there's no information about specific prices on their site. When you purchase any TempTouch mattress, you get a 120-day in-home trial and a 10-year warranty.
That's it about Serta mattress reviews, however, as promised, I will help you to decide which product to pick.
How to Choose a Mattress?
Since there are so many different options to choose from, how can you know which one is the best option? First of all, you should understand that one bed will never be comfortable for all sleepers. You have to pay attention to your weight and favorite sleeping position. That makes a lot of difference.
Since Serta offers three mattress types, including innerspring, memory foam and hybrid, I'll briefly describe each of them. This way you'll know which mattress is closest to your needs.
Memory Foam
Memory foam mattresses are known for pressure relieving properties, they conform closely to your body by adapting to your body curves. When sleeping on such a bed, you will feel surrounded by it, as if being "hugged".
When sleeping on your side, memory foam will hug your shoulders and support your hips to keep your spine straight. For this reason, memory foam mattresses tend to be great for side sleepers. Based on the research,[1] 60% of European adults prefer sleeping on their side most of the night.
Now, you should always pay attention to the firmness of the memory foam mattress and choose it based on your weight. The denser the foam, the firmer the mattress is. If you're interested in memory foam mattresses, then you should pick a bed from iComfort® Foam collection, Serta mattress reviews recommend them.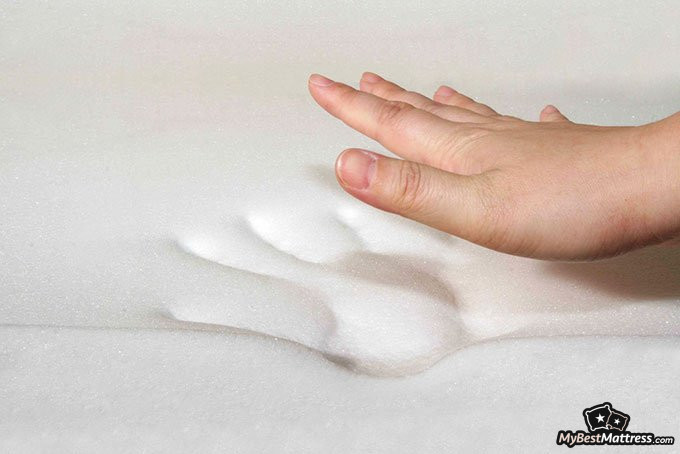 Even though memory foam mattresses tend to be one of the most popular options, they also come with certain quirks. Since you will feel like sleeping in the mattress rather than on top of it, you might sleep too warm. Also, they tend to lack bounciness and have weak edge support that makes it uncomfortable to get out of the bed.
However, that's not always the rule. Some memory foam mattresses have it all. You should check the list of the most recommended options.
Innerspring
Don't think of innerspring mattresses as the old squeaky beds that you remember when you were just a kid. Nowadays innerspring mattresses come with some of the greatest qualities you can expect from the bed. Innerspring Serta mattresses, just like the majority of other popular options, have pocketed coil springs in their construction.
Now, innerspring mattresses are amazing for people who experience nightly sweats. They tend to be thicker than memory foam mattresses and the airflow traveling through the springs provide additional coolness. You will feel like sleeping on top of the bed rather than in it. Serta mattress reviews that their innerspring mattresses offer these qualities.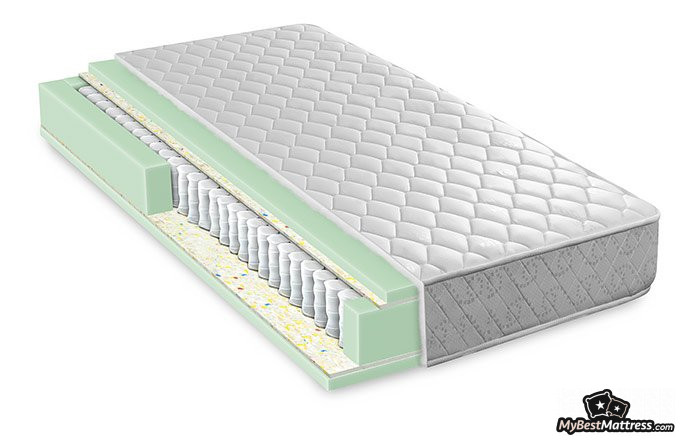 What is more, innerspring mattresses tend to be bouncy and allow couples to have a great sex life. You can also expect good edge support that will allow you to feel supported once sitting on the bed.
Based on the study[2] that examined how medium-firm innerspring mattresses affect the quality of sleep, the participants noticed an improvement in their sleep efficiency, quality, and even stress.
Of course, innerspring mattresses are not as conforming and pressure-relieving as memory foam beds, and might transfer some movement.
Hybrid
Hybrid mattresses are a mixture of at least two support systems. Most often you'll find the latex or memory foam layers together with coil springs. Such beds tend to be more expensive, however, they last longer than memory foam beds due to the durable coils.
Imagine mixing the best qualities of innerspring and memory foam mattresses into one bed. That's how the best hybrid mattresses feel. You will get the pressure-relieving properties from memory foam mattresses and also the feel of the innerspring bed.
Hybrid and innerspring mattresses tend to be great for back sleepers as they're usually slightly firmer than foam beds.
Here is The Best Saatva Offer I Found:
UP TO $500 OFF
Limited-time Saatva Sale
We're sharing a limited-time Saatva mattress discount with our readers! Grab this deal & enjoy your new mattress with huge discounts.
Expiration date: 12/12/2023
4,042 People Used
Only 83 Left
Conclusions
Therefore, as you already saw, Serta offers such a variety of mattresses to choose from. You can pick a mattress by collection or by the model as they offer all the popular designs: memory foam, innerspring and hybrid.
Based on Serta mattress reviews, their most popular collections are iComfort and Perfect Sleeper. That's why I would recommend choosing one of them. The prices of mattresses vary depending on features, so you can find both cheap and truly expensive options.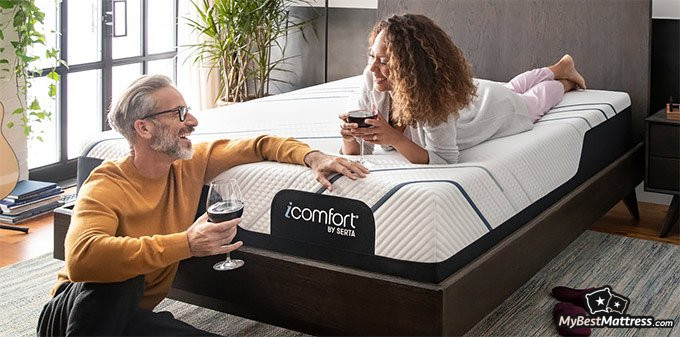 Even though Serta mattresses tend to be super comfortable and have great features, not all of them can be ordered online, which I find very comfortable. What is more, some customers are concerned about the durability of Serta mattresses, so that's not good.
If you want to choose a mattress that is proven to be durable, conforming and can offer all the needed features, you should check out the list for the most recommended beds. They will never disappoint you.
Scientific References
1. Doug Cary, Kathy Briffa, and Leanda McKenna: 'Identifying relationships between sleep posture and non-specific spinal symptoms in adults: A scoping review'
2. Bert H. Jacobson, Ali Boolani, and Doug B. Smith: 'Changes in back pain, sleep quality, and perceived stress after introduction of new bedding systems'
Leave your honest Serta review
Leave your genuine opinion & help thousands of people to choose the best mattress. All reviews, either positive or negative, are accepted as long as they're honest. We do not publish biased reviews or spam. So if you want to share your experience, opinion or give advice - the scene is yours!