When it comes to sleeping experiences, there are few things that are more dread-inducing than waking up in the middle of the night, all soaking wet and sweaty, only to realize that your pillow is an oven in disguise. This can easily be prevented, though, with the best cooling pillows out there.
While most top-tier pillows on the market are going to have some sort of a cooling feature, customer feedback can truly help sort out and exalt the best of the best. With the help of this feedback, I've arranged a list of the best cool pillows of the year. The list looks a little something like this:
Here is The Best Saatva Offer I Found:
UP TO $500 OFF
Limited-time Saatva Sale
We're sharing a limited-time Saatva mattress discount with our readers! Grab this deal & enjoy your new mattress with huge discounts.
Expiration date: 12/12/2023
4,042 People Used
Only 83 Left
Best Cooling Pillow: What is a "Cool" Pillow?
When someone talks about the "best cooling pillows", there are often various misconceptions being thrown around. In order to clear them out before proceeding with the actual cooling pillow reviews, we should discuss what exactly is a "cool" pillow.
Cold pillows are those that have some sort of a method of keeping you cool at night. Note that "cool" doesn't mean that you'll be freezing your head throughout the night. Instead, cooling refers to the perfect balance of temperature neutrality - a pillow that's neither too hot, nor too cold. Admittedly, though, the latter is rarely the case.
Naturally, though, while you're trying to pick out the best cooling pillow for yourself, you shouldn't forget other, equally important features.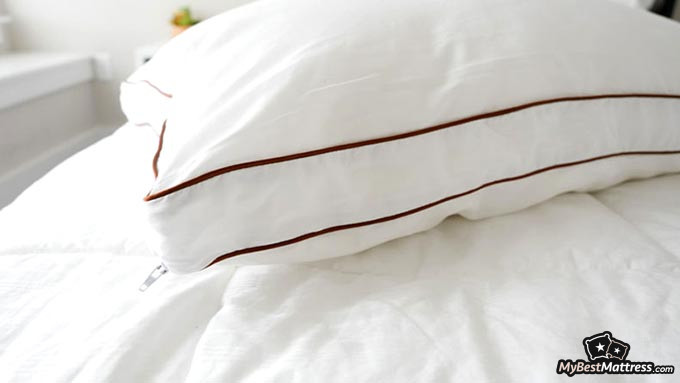 One of the main things that you should keep in mind is the loft height and firmness settings of the pillow. Even if you find the coolest-sleeping, most comfortable pillow in the world, if the loft presents itself to be too high or low, you aren't likely to be able and get enough good night's sleep with such a product.
Furthermore, the actual materials of the pillow also matter quite a bit. And this isn't only true when it comes to comfort or personal preferences, either! A proper cold pillow will also be hypoallergenic, and will be made out of the highest quality materials possible.
Now, all of that being said, there are also things that are going to be completely dependent on your own, specific situation and preferences. Always keep all of these criteria in mind while searching for the best cooling pillows.
Without further ado, let's move straight to our list.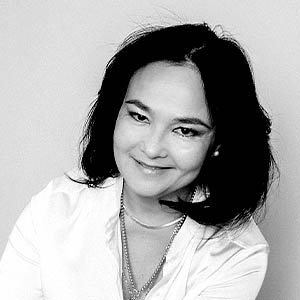 Tsao-Lin E. Moy
Licensed Acupuncturist & Certified Chinese Herbalist
What are the top 3 things that contribute to the quality of our sleep?
Firstly, lowering the lights in the evening so melatonin production is not shortened so your body can get optimal hours of restorative sleep. Secondly, a cooler temperature in the bedroom. Studies show that the body temperature lowers during sleep, and a cooler room (65-70F) helps the body go to sleep faster. Lastly, declutter your sleep space (Fengshui) - piles of clothes, exercise machines, and computers send messages of things to do and will distract you from going to sleep. What you see before bed and when you wake affects your mood and ability to focus.
Ranks #1 out of 8 Mattresses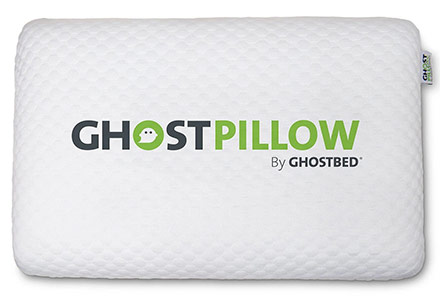 Things we liked:
+ Cooling
+ Aerated for continuous airflow
+ Easily-removable cover
+ Ultimate comfort
Things we didn't like:
- Not a budget-friendly pillow
GhostBed offers 3 different pillows to choose from, including memory foam, faux down and shredded. While all these options are truly comfortable, people who are looking for an ice-cold pillow should choose the first option - the memory foam GhostPillow.
GhostBed memory foam pillow is made of 4 different parts:
Zippered cover
Support core
Performance cooling side
Inner aerated mesh cover
When sleeping on the GhostBed pillow, you will feel instant coolness. What is more, the pillow features an ergonomic design and will keep your spine in a healthy alignment. Also, since the pillow is plush, yet supportive, you won't need to fluff it to sleep comfortably.
The final aspect that should be mentioned is that this pillow is suitable for different types of sleepers, so whether you prefer to sleep on your back, side or stomach, it should be very comfortable.
What is the Price of the GhostBed Pillow?
GhostBed memory foam pillow costs $85, it comes in only 1 size option. The pillow will be shipped within 24 hours after the transaction is confirmed, and you won't need to pay additional for delivery.
One more thing that you should know is that GhostPillow comes with a 101-night sleep trial, so you can try it out before making a decision.
Ranks #2 out of 8 Mattresses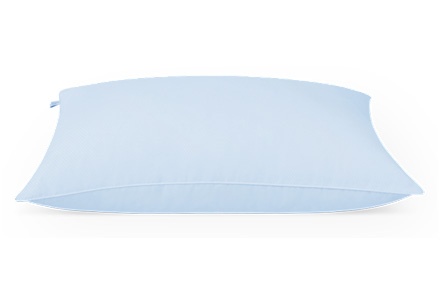 Things we liked:
+ Sleeps very cool
+ Contains antimicrobial fibers
+ Durable design
+ Free shipping
Things we didn't like:
- Could be a bit expensive for some
- Only 1-year warranty
I mean, come on - this pillow even has the term "ultra-cool" embedded in its name!
In all seriousness, though, judging by customer feedback found online, Helix truly does offer its customers some of the coolest-sleeping pillows on the market. The particular product in question - Ultra-Cool Pillow - has some special technology to help keep itself cool.
Helix names this technology as "phase change materials". Put simply, the materials will absorb heat away from your body, disperse it throughout the pillow, and "equalize" the temperature.
In other words, if you're a hot sleeper, by default, the pillow's technology is going to make sure that the product remains temperature-neutral while you sleep on it, providing you maximum comfort.
The cover of the pillow is made out of 100% cotton, and features some antimicrobial fibers in order to keep the product clean and germ-free. Cotton is notable here, too, since it's one of the coolest-sleeping cover materials (while it is outshined by materials such as bamboo rayon, most people should find cotton to be very breathable, too).
What is the Price of the Helix Pillow?
The Helix Ultra-Cool pillow has two sizing options, and comes with these price tags:
While the pillow is a tad bit pricey, you can be sure that it's definitely going to sleep cooler than many of its competitor products!
Ranks #3 out of 8 Mattresses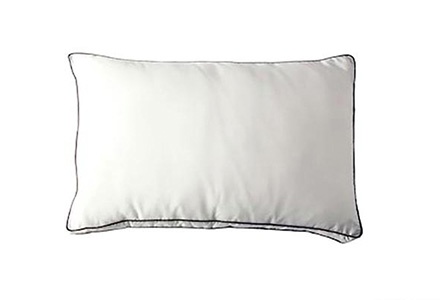 Things we liked:
+ Adjustable loft
+ Changeable insert
+ Great shape retention
Things we didn't like:
- Expensive
- Unsuitable for stomach sleepers
- Too soft for some customers
Saatva is a company that has built a name for itself thanks to its innerspring mattresses. Needless to say, customers absolutely love Saatva beds, especially since they are able to combine a feeling of a traditional innerspring bed (which is a very rare feature in the current times) with modern designs and features.
That's not what we're here to talk about, though. Instead, we should take a look at the Saatva pillow - a contender for the spot of the best cooling pillow of the year.
In all honesty, as far as cold pillows go, Saatva pillow is unique in one, single way - it's a latex pillow. The latex core of the product is surrounded by micro-denier fibers and a cotton cover - this combination makes the pillow an amazing choice for anyone who wants to sleep cool (see what I did there?).
The fact that the Saatva pillow is based out of latex does have some additional benefits apart from cooling, too. One of the most notable of these benefits would have to be shape retention - the pillow is amazing at retaining its shape, no matter if you've just placed your head on it for a minute or for the whole night.
Another great thing about the Saatva pillow is that you can actually adjust the height of its loft by taking out either the latex core or the micro-denier layer from within the product. An adjustable loft height means that a more varied group of people who sleep in different positions will be able to enjoy the pillow.
What is the Price of the Saatva Pillow?
Now, let me just tell you this in advance - as far as the best cooling pillows are concerned, Saatva pillow isn't cheap. Well, OK, that might be an understatement - it's actually quite expensive.
The prices for the pillow are:
While they might seem a bit shocking at first, I urge you to remember the fact that latex products are usually a bit more expensive than, say, memory foam ones, and that Saatva has already proved that it's a reliable company with some amazing sleep products in stock. Chances are, if you can afford the Saatva pillow, you're going to enjoy it for a long time to come.

Did you know?
Ranks #4 out of 8 Mattresses
Things we liked:
+ Same technology (Smart Comfort Grid) in both the mattress and the Purple original pillow
+ Both pillows sleep cool
+ The original Purple pillow is very easy to clean
Things we didn't like:
- Original Purple is a heavy pillow
- Single firmness option
If you've been looking through various pillow and mattress product reviews for some time now, you've most definitely encountered Purple once or twice before.
I have to admit, I have a soft spot for Purple - the brand primarily deals in mattresses, and their New Purple bed is one of the best mattress products I've ever seen in my life.
I'm very happy to say that the brand's reputation does extend further on to the pillow products, too.
While Purple has a few different (yet equally interesting) products for sale, today we'll be focusing on the original Purple pillow. What's so special about it, you may ask? Well… Everything, actually.
Purple uses a very unique type of a technology (their own, patented Smart Comfort Grid technology) in their products - both in mattresses, and in the Purple Original pillow. This technology is unique in that it provides the customer with some notable benefits.
Given that this is a list of the best cooling pillows on the market, you can probably guess that "sleeping cool" is one of those benefits.
Customers claim that the Purple pillow is one of the coolest-sleeping products they've ever encountered. The pillow is very breathable, which means that it doesn't trap heat within itself, and allows you to get a good night's sleep as a result.
Admittedly, the one, true issue with the Original Purple is that it only comes in a single firmness option. Customers claim that the pillow is actually rather firm - while this can be great for alleviating neck pains and preventing various sleep issues, it can also be a bit too firm for some people.
What is the Price of the Purple Original Pillow?
Out of all the benefits that you're likely to see associated with the Purple pillow, price might actually often be at the very top. Considering the fame of the company and the actual usefulness of the pillow, the price tag is, indeed, very appropriate. Take a look for yourself:
Being able to grab a high-quality pillow for less than $100 bucks is an amazing deal - and one you can score with Purple! In addition to the pillow, you'll also receive a 100-night sleep trial and a year's worth of warranty.
Ranks #5 out of 8 Mattresses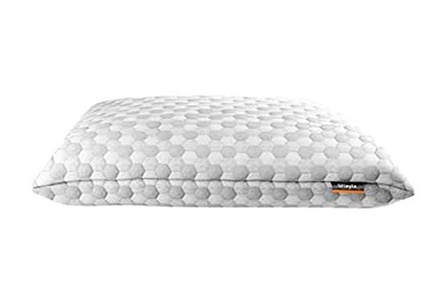 Things we liked:
+ Sleeps rather cool
+ Designed to be comfortable for most sleeping positions
+ Good breathability
Things we didn't like:
- A hassle to clean
- Loft might be too high for some people
When it comes to the best cooling pillows on the market, Layla is a name that can often be found at the top of the list. While the pillow does have a few minor quirks that should be noted, if you don't care about anything else but cooling pillows, it's an amazing choice.
The thing that makes Layla special is its pillow cover. Apart from being made out some heat-reducing materials (spandex, viscose and polyester), it's also copper-infused. Not a common sight to see!
The copper-infused cover of the Layla pillow really does work wonders as far as colling pillows go. It would be difficult to find a customer Layla review that would argue about "how hot the pillow is to sleep on".
The only real qualms that some customers have with the Layla pillow are that it's somewhat annoying to clean (it has to be spot-cleaned), and that the loft of the product might be a bit too high for certain sleeping positions, i.e. stomach sleepers. However, if you can look past these qualms, you've got yourself a very decent pillow on your hands!
What is the Price of the Layla Pillow?
Most of Layla's customers will tell you that the pillow is actually priced pretty well. While it's a bit more expensive than some other products on this "best cooling pillow" list, there aren't any notable complaints that the product's price would be inadequate.
The actual price tags of the pillow are:
If you choose to purchase the pillow, you will also receive a 120-night trial period and a 5-year warranty. That's not a bad deal, and it does explain the above-average price tags!
Ranks #6 out of 8 Mattresses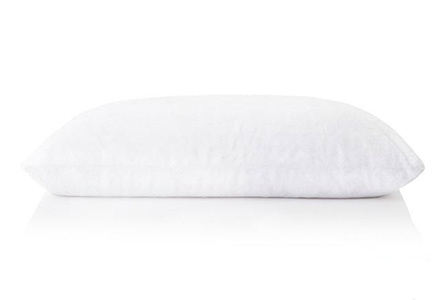 Things we liked:
+ Responsive
+ Solid organic latex
+ Breathable, good cooling
+ Great body-contouring features
Things we didn't like:
- Might be too soft for some
- Difficult-to-contact customer support
PlushBeds offers its customers a rather wide selection of pillows. However, as far as cooling pillows are concerned, the Solid Latex Natural Pillow is likely to be the best alternative.
You see, as the name likely implies, this specific product is made out of solid natural latex - as opposed to shredded latex pillows, the solid consistency of the product does provide it some interesting features, among which you'll also find cooling, too.
The pillow has some holes that make it not only breathable, but able to remain temperature neutral as you lie on it. This is done by promoting proper airflow all throughout the item - since it does not trap heat, it also doesn't throw it back at you, either.
The pillow is also going to be rather soft, and should work quite nicely when it comes to alleviating pressure points.
What is the Price of the PlushBeds Pillow?
The PlushBeds solid latex pillow is going to cost you:
Some decent pricing options, especially if there's a discount available!
Ranks #7 out of 8 Mattresses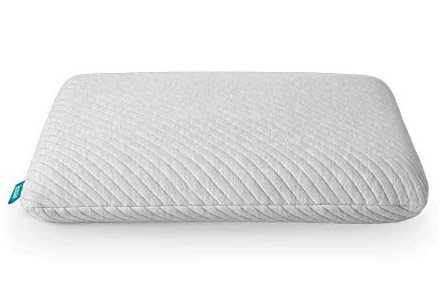 Things we liked:
+ Sleeps cool
+ Loft height suitable for most sleepers
+ Removable insert
+ Easy to take care of
Things we didn't like:
- Some initial odors might be present
- Might be a bit too heavy for some people
Leesa is a company that offers its customers some very unique flippable pillows. Sleeping on the product, you can flip it at any given time - this will change the actual firmness of the pillow, thus giving you full control of the comfort of your sleep.
One side of the pillow is based out of quilted pockets, and the other is infused with a gel-insert. That kind of speaks for itself - I probably don't even need to tell you that this combination does actually result in near-perfect temperature neutrality.
The height of the pillow's loft seems to be OK for most types of sleepers - that said, you can still adjust it with a removable insert. The pillow is also pretty easy to take care of, and is pretty low-maintenance, in general.
What is the Price of the Leesa Pillow?
The prices for Leesa, as an option for the best cool pillow are, as follows:
In addition to some decent price tags, you'll also receive free shipping within the US, 3 year's worth of warranty and a 100-night sleep trial. So, if you're still looking for the best cooling pillow, do check Leesa out!
Ranks #8 out of 8 Mattresses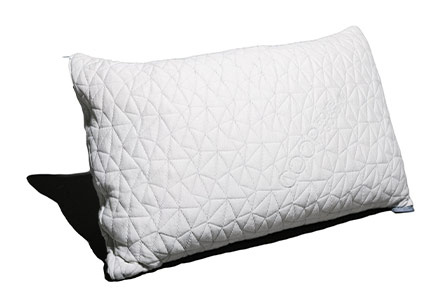 Things we liked:
+ Sleeps cool
+ Stuffed with shredded memory foam
+ Multiple firmness options
Things we didn't like:
- Some initial odor might be present
- Poor shape retention
Coop is a name that keeps coming up in various multiple reviews - whether it be cooling pillow reviews that talk about the best cooling pillows of the industry, best memory foam pillows, or simply best pillow products, in general.
Admittedly, in one way or another, that's kind of unavoidable - the pillows offered by the brand really are that good.
While there are some cooler products on the market, the Coop Eden pillow model offers an amazing compromise of a very temperature-neutral pillow that's also very soft and moldable.
Eden's cooling features come from its insert. The pillow is filled with shredded memory foam that is also mixed with some cooling gel. While there are quite a few brands that are using the same design for their memory foam products, few can compare to Eden's success.
As mentioned earlier, the fact that Coop's Eden is a memory foam product means that it's also very moldable. Not only will you receive a contender for the spot of the best cooling pillow, but you'll also have no trouble shaping and molding it in any way you see fit!
What is the Price of the Coop Home Goods Eden Pillow?
Customer cooling pillow reviews are going to tell you that Eden is the pricier version of the already-amazing Coop's flagship product - the Coop Original. That said, even though Eden is more expensive, that does not mean it's not affordable:
In addition to offering an amazing product for lower-than-average prices, Coop will also give you a 5-year warranty upon your purchase. That's quite the deal!
Here is The Best Saatva Offer I Found:
UP TO $500 OFF
Limited-time Saatva Sale
We're sharing a limited-time Saatva mattress discount with our readers! Grab this deal & enjoy your new mattress with huge discounts.
Expiration date: 12/12/2023
4,042 People Used
Only 83 Left
Conclusions
So - that concludes our list of the best cooling pillows of the current year. Acknowledging your personal wants and needs, you should be able to find the best cool pillow for yourself. Remember, though - cooling isn't the only essential feature of a proper pillow! Make sure to do some of your own research before deciding which pillow is going to suit you best!
Also, if you're interested in some other sleep-bettering products, you should check out our list of the best mattresses out there - perhaps a new bed is exactly what you need?
All that being said, I thank you for reading, and wish you good luck!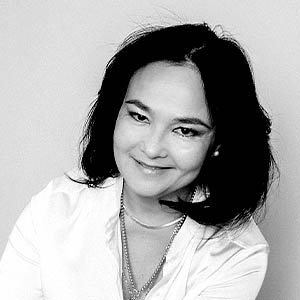 Tsao-Lin E. Moy
Licensed Acupuncturist & Certified Chinese Herbalist
Contributed By Tsao-Lin E. Moy, Licensed Acupuncturist & Certified Chinese Herbalist
Tsao-Lin has over 18 years of experience as an expert in alternative and Chinese medicine. She is licensed in Acupuncture and holds a Master in Oriental Medicine. She is the founder of Integrative ...
Read Full Bio...
Leave your honest Best Cooling Pillow review
Leave your genuine opinion & help thousands of people to choose the best mattress. All reviews, either positive or negative, are accepted as long as they're honest. We do not publish biased reviews or spam. So if you want to share your experience, opinion or give advice - the scene is yours!