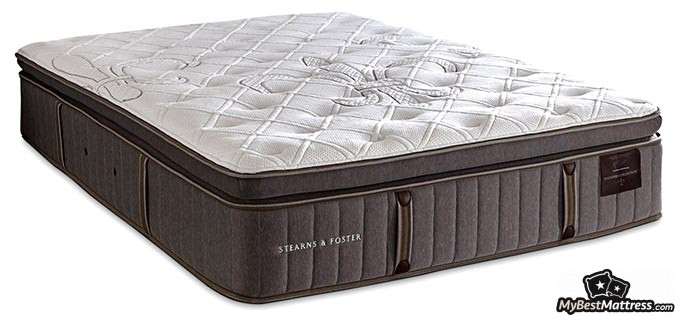 Whenever you're looking for a new mattress, you always have two choices in front of you - either pick out a bed online, or go down to your local retailer and purchase a new mattress there. If you live on the Eastern side of the US, you might have heard about Mattress Warehouse - in this article, we'll be looking through some customer Mattress Warehouse reviews.
I'll be completely up-front with you - it is generally advised that you purchase a new mattress online, instead of driving down to a shop. I'll tell you why that's the case at the end of this article.
Until then, however, we still need to look at some Sleep Warehouse reviews and talk about the brand's most popular products. Why did I call it "Sleep Warehouse"? Well, read on and find out!
TL;DR: Customer Mattress Warehouse reviews note that the retailer has some pretty decent beds in stock, and that the staff is generally very helpful. If you want better deals and return policies, however, you should stick with buying your mattresses and other sleep accessories online.
Pros
Competitive prices when compared to other retailers
Great customer support experiences
Decent mattress brand choice pool
Cons
Bigger prices than when buying online
Doesn't have some of the best mattresses in stock
Small selection when compared to buying a bed online
Mattress Warehouse Reviews: Three Brands to Cover in This Article
As mentioned earlier, in this article, we'll be covering customer Mattress Warehouse reviews that relate to three specific mattress brands - TempurPedic, Stearns & Foster and Sealy.
Now, I probably don't need to tell you this, but the mattresses retailer has many more beds in stock - that's obvious. The three companies mentioned above - rather, their specific products sold via Mattress Warehouse - are simply the best options for anyone looking for a decent bed.
Quite frankly, all it takes is a single glance at some of the more prominent Mattress Warehouse mattress sale numbers and customer feedback to notice this. The retailer even proudly states so on their homepage, too!

Keeping all of the above in mind, it makes sense to focus on the best of the best, right? Well, most customer Mattress Warehouse reviews that I was able to come across online tend to talk exclusively about the beds, and do not further their insights about the actual companies behind these products.
This is something I aim to adjust.
Quite frankly, as we'll be discussing some high-end mattresses available in Mattress Warehouse mattress sales and on an every-day basis, I'll also tell you about the brands behind these beds - what they're known for, their general reputation and so on.
Also, you'll notice that, in some parts of the article, I mention "Sleep Warehouse reviews" - that's because the company actually rebranded into Sleep Outfitters, to better-suit their goals and describe their business model.
So, then - without further ado, let's talk about the very first bed on our list - the TempurPedic ProAdapt.
TempurPedic - A High-End Mattress With Exceptional Motion Isolation
Ah, TempurPedic - a company that's likely very familiar to any and all sleep product enthusiasts. Whether you're interested in more scientific themes such as sleep measurements[1] or the causes of insomnia, or you're just someone who's passionate about top-quality beds, you've likely heard about TempurPedic before.
TempurPedic's products have a very specific reputation in the entire mattress industry - this is rather obvious both from reading through customer Mattress Warehouse reviews, and talking to people who are actually planning to purchase one in the near future:
The beds are very expensive, yet very desirable.
The price tags of the mattresses aren't such just for unknown reasons, either. Take the Tempur-ProAdapt, for example - the mattress that's available to be purchased in the Mattress Warehouse. This product stands out for being a luxury bed that has top-tier motion isolation and pressure relief features.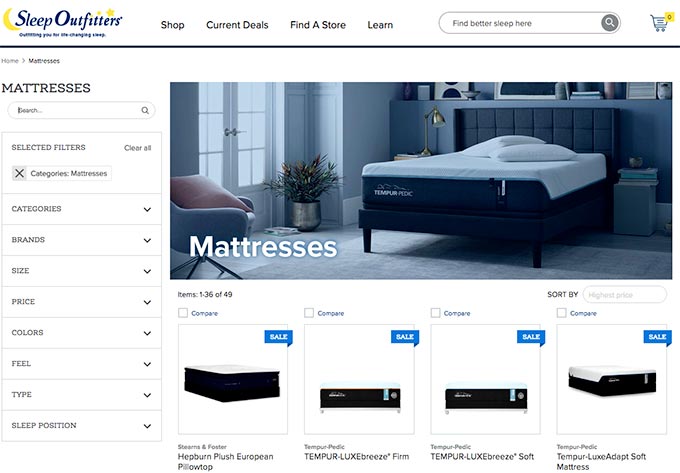 Motion isolation is something that you'll come to appreciate very dearly as soon as you start sleeping with another person. People move in their sleep - that's not uncommon. By tossing and turning around during the night, however, you might disturb the sleep of your partner - this way, both of you will wake up in the morning feeling tired.
The ProAdapt handles this issue in the most professional manner possible. Basically, you don't need to worry about accidentally waking up your partner or being woken up yourself because of movement-related issues - that's not likely to happen with TempurPedic.
Customer Mattress Warehouse reviews will tell you that the ProAdapt model isolates motion to one side of the bed, so even if there's motion, it's not going to transfer to the other end. This, in turn, can also lessen the amount of movement that you yourself make.
Price
I've hinted at this earlier, but TempurPedic isn't the cheapest mattress that you'll come across - not by a longshot. Purchasing the bed online, from the company's official website, it might cost you anywhere from $2399 up to $4798.
Having said that, some Mattress Warehouse reviews also note that, if you were to go to your local Mattress Warehouse and pick a Tempur-ProAdapt up there, it will most probably be more expensive than if you were to purchase it online (unless you manage to grab it during one of the Mattress Warehouse mattress sales).
Latest Saatva Coupon Found:
UP TO $500 OFF
Limited-time Saatva Sale
We're sharing a limited-time Saatva mattress discount with our readers! Grab this deal & enjoy your new mattress with huge discounts.
Expiration date: 12/12/2023
4,042 People Used
Only 83 Left
Stearns & Foster - Luxury and Top-Tier Pressure Relief
While TempurPedic is definitely the common go-to choice for anyone looking for a top-tier luxury mattress, it's also not the only one, either. This is evident when you take a look at Stearns and Foster - a company that's pretty well-known for dealing in beds that offer amazing pressure relief and durability.
Now, durability is a no brainer here. If you want to have a mattress that would "hold up to the test of time" and actually serve you for more than a couple of months, it has to be durable. Stearns and Foster mattresses have a reputation for being very sturdy and reliable, and built from the highest quality materials.
The area in which the mattresses truly exceed in, however, is pressure relief.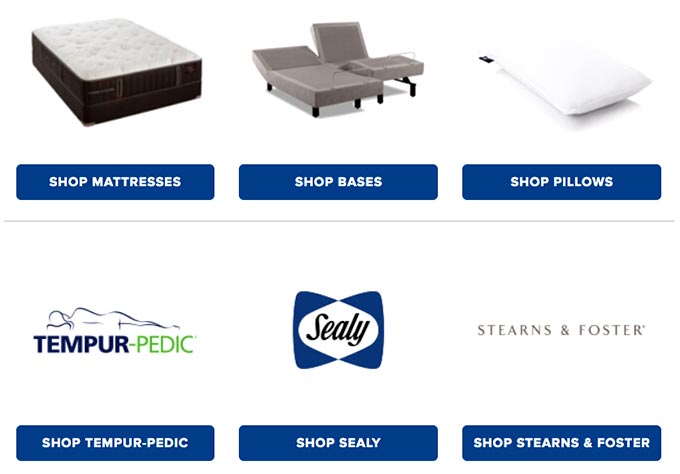 You see, if your old mattress is bad at alleviating pressure, this will lead to you feeling sore in the morning. That's because your body will develop certain pressure points while you sleep - not ideal.
With the Sterns and Foster mattresses, this can easily become an issue of the past - no matter which collection you choose to go with, you'll be able to rest assured that the mattress is going to provide top-tier pressure alleviation features.
For the sake of the argument, while all collections available from Stearns and Foster come with the above-mentioned features, we're mostly referencing the Estate Rockwell one - according to multiple customer Mattress Warehouse reviews, the beds from this collection seem to be the best when it comes to pressure relief.
Price
One of the most popular Mattress Warehouse complaints that you're bound to come across online has to do with the prices of the mattresses. You see, retailers need to make a profit - this is why they price the same beds that you could purchase online with higher price tags.
Stearns and Foster is no exception - the prices are going to vary depending on the stock and the time that you go to purchase the bed (i.e. during a Mattress Warehouse mattress sale).
If you were to buy a bed from the Estate Rockwell collection online, though, it would cost you anywhere from $1699 up to $3798, depending on the size. Expensive? Yes. But not too bad granted that it's a luxury mattress!

Did you know?
Sealy - An Innerspring Alternative
Sealy is a bit of an "odd one out" in this article - it's the only innerspring mattress provider on the list. That being said, this is by no means a bad thing - on the contrary, when it comes to spring beds, Sealy has a lot to bring to the table!
Concentrating on Sealy's Premium collection, the beds offer decent edge support, great breathability and bounciness.
Edge support is great when you don't want to fall out of your bed. No, I'm not kidding - that's something that does actually happen. If your mattress lacks proper edge support, your body will also roll towards the sides of the mattress, making it easier for you to sleep in an uncomfortable manner and also keep waking up randomly throughout the night.

Breathability is probably the biggest benefit here. Innerspring mattresses have coils in their support layers - these coils promote airflow, and thus make your bed much more breathable and cool to sleep on. A hot mattress can be truly annoying, and can cause various sleep issues - definitely a win on Sealy's side of thing!
Finally, bounciness will be great for couples who want to improve their sex lives. A bouncy mattress offers better responsiveness, which makes the processes much easier and more streamlined.
Some of the more notable Mattress Warehouse complaints mentioned in quite a few Sleep Warehouse reviews have to do with the durability aspect of the beds. It's not uncommon that mattresses sold via a retail store lack in durability when compared to those bought online - yet another point worth keeping in mind while reading customer Mattress Warehouse reviews.
Price
Purchasing a mattress out of the Sealy Premium collection online, it will cost you anywhere from $901,55 up to $1061,65, depending on the availability and size that you need. It's definitely one of the more affordable mattresses out there, but customers do also claim that it may lack durability (even bought online) and not be as comfortable as its peers.
Buying a Mattress Online - The Smarter Decision
Now that we've covered various customer Mattress Warehouse reviews and Mattress Warehouse complaints, let me say this:
Buying a new mattress online is a much better idea than doing so in a retail store.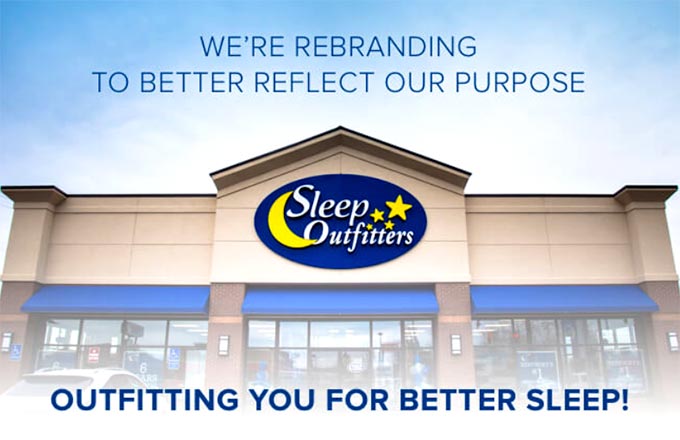 It doesn't even matter which retailer we're talking about here - whether it's Mattress Warehouse or any other, the sentiment still stands true. There are quite a few reasons for why that's the case, but just to name a few of the more notable ones:
Better prices. Online, you can expect the same mattresses to come in smaller prices than you'd be charged in the store. I've mentioned this earlier, but this is mainly because retail stores need to make a profit, and so thus charge you extra fees.
Better sleep trial and warranty deals. Warranties, sleep trials, refund policies - all of these are essential when you're investing in a new bed! While sometimes psychological or other stressors can affect your sleep[2], it might perfectly well be that you've bought the wrong mattress, and need to exchange it back. In such cases, retailers tend to have worse deals than the original providers.
No rush to pick a bed. Shopping for a new mattress online, you can read various customer reviews (such as Mattress Warehouse reviews, or specific mattress feedback), sort through the providers and their products and simply think in peace. No rushing, no sales agent standing nearby, none of that - you have all the time in the world!
Huge choice pool. When you're looking to purchase a new mattress online, you have all of the choices in the world available to you - literally. In a shop, however, there will only be a very limited number of beds to pick from - usually, retailers won't even have the best beds in stock.
Customer Mattress Warehouse reviews will tell you that these and some other reasons make the picture pretty clear - if you're not in a major rush, and want to get yourself a truly good mattress, your best bet is to shop for one online.
Here is The Best Saatva Offer I Found:
UP TO $500 OFF
Limited-time Saatva Sale
We're sharing a limited-time Saatva mattress discount with our readers! Grab this deal & enjoy your new mattress with huge discounts.
Expiration date: 12/12/2023
4,042 People Used
Only 83 Left
Conclusions
So - we've reached the end of our article! We've discussed some of the more prominent and reliable customer Mattress Warehouse reviews concerning the top beds that are available over at the retailer, and I also told you why it's a better idea to buy your new bed online instead of driving down to your local shop.
Table: Top 3 mattresses in the current industry
If you're interested in finding yourself the best mattress out there, do check out our list of the top providers of the year - perhaps your dream bed is waiting for you there?
All in all, I thank you for reading, and wish you the best of luck in finding the perfect bed for yourself!
Scientific References
1. Jordan Gaines, BA, Alexandros N. Vgontzas, MD, Julio Fernandez-Mendoza, PhD, et al.: 'Short- and Long-Term Sleep Stability in Insomniacs and Healthy Controls'
2. Dayna A. Johnson, PhD, MPH, MSW, MS, Lynda Lisabeth, PhD, Tené T. Lewis, PhD, et al.: 'The Contribution of Psychosocial Stressors to Sleep among African Americans in the Jackson Heart Study'
Leave your honest Mattress Warehouse review
Leave your genuine opinion & help thousands of people to choose the best mattress. All reviews, either positive or negative, are accepted as long as they're honest. We do not publish biased reviews or spam. So if you want to share your experience, opinion or give advice - the scene is yours!