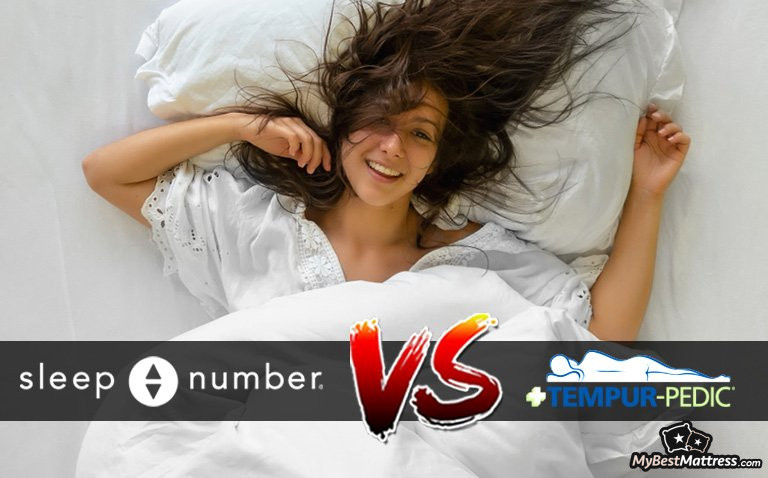 If you've been looking for the perfect mattress for yourself, I bet that you've come across both Sleep Number and TempurPedic beds - they're well known to everyone in the field and make a great impression on the new customers.
However, even though they both have great qualities, the main question is which one is better? While focusing on each of the main features that every respectable mattress should have, we'll see which contender wins the "Sleep Number VS TempurPedic" competition.
If you're a more technical person and not a huuuge fan of reading, then you can simply use our comparison tool to see all the technical specifications of "Sleep Number VS TempurPedic". Find it here.
Sleep Number VS TempurPedic: Features that Matter
If you're actually considering Sleep Number VS TempurPedic, then you've probably found various different comparison articles by now. However, you probably noticed that many of them are truly confusing and do not give you the answer that you came looking for.
Even though it can be difficult to include all the information into one article, I'll be focusing on the vital aspects of Sleep Number VS TempurPedic comparison.
First, take a look at the table below.
Table: Sleep Number VS TempurPedic features' comparison.
As you can see there are many factors that play an important role in Sleep Number VS TempurPedic comparison. However, there's no need to compare the aspects that seem to be equally good. Thus, here are the main factors that I'll go through today:
Durability. When you invest in a quality mattress, you expect it to serve you at least for the next decade. Even though mattress durability depends mostly on the quality of the materials, there are many more aspects that can influence how long the mattress is going to serve you.
Firmness. It's obvious that each of us prefers mattresses of different firmnesses. While some of us choose firmer alternatives, others look for plushness and coziness. Nonetheless, you should pick mattress firmness considering not only your personal preferences but also your health.
Temperature neutrality. Night sweating is not the most pleasant experience, so, if you want to avoid it, then always consider mattresses with cooling qualities. In this Sleep Number VS TempurPedic comparison, we'll see if at least one of them can provide you with it.
Motion transfer. If your partner is not the calmest sleeper, or maybe one of you wake up much earlier than another, then you should always choose a bed that offers zero motion transfer.
Noise isolation. Just like motion transfer, noise isolation is vital for couples. You want to avoid all the squeaks and creaks to experience quality nighttime sleep.
Responsiveness. Most of us are combo sleepers, meaning that we need a mattress that can adjust to different sleeping positions and pressure.
Suitability for sex. Beds are for sleep and sex, we all know that. So, who wouldn't want a mattress that can provide you and your partner with additional benefits?
Now that all the aspects that we'll be using in Sleep Number VS TempurPedic comparison are clear, it's time to move into the details.
Sleep Number VS TempurPedic: Let's Compare
I'll go through each of the distinguished aspects one by one to provide you with a clear Sleep Number VS TempurPedic comparison.
Durability
As far as the durability goes, TempurPedic mattress is the winner. Even though both mattresses have great quality, TempurPedic mattresses are known to serve you at least 10 years without any noticeable wear offs while Sleep Number is more on the average side - you might notice some flaws about 7-8 years of sleeping.
However, even though TempurPedic seems to be more durable, the warranty tells otherwise. TempurPedic offers 10 years warranty which is quite normal for all the respectable mattresses in the market.
Table: Sleep Number VS TempurPedic trial, warranty, and shipping.
The warranty covers mattress replacement or repair without additional payment, however, they charge extra for transportation. Pay attention that they cover only manufacturing flaws but not ones that appear due to your damage.
Sleep Number comes with 25 years partially prorated warranty. What does it mean exactly? Read carefully.
If any defects appear in the first two years, Sleep Number will repair or replace the mattress. From years 3 to 19, the customer has to pay a prorated fee. This will cost 20% of the initial mattress pricing during the first year and will grow by 4% each year. When your mattress is over 25 years, if you will want to replace it, you'll need to pay 96% of the original price.
Therefore, even though Sleep Number offers a significantly longer warranty, there are many aspects that make it less attractive. TempurPedic is more straightforward with their warranty, however, it's usually what works best.
Latest Saatva Coupon Found:
UP TO $500 OFF
Limited-time Saatva Sale
We're sharing a limited-time Saatva mattress discount with our readers! Grab this deal & enjoy your new mattress with huge discounts.
Expiration date: 13/06/2023
4,042 People Used
Only 83 Left
Firmness
Since both providers offer more than one mattress design, you'll be able to pick different firmness levels based on your personal needs.
Firmness should be considered not only based on your personal preferences but also on health issues. To find out what mattress firmness is the best for people with back pain, a group of researchers at the Kovacs Foundation in Palma de Mallorca performed a test on 313 adults with chronic back pain. The results revealed that the firmer the mattress, the better.
TempurPedic allows you to choose from three different levels of firmness - soft, medium and firm. It means that no matter what's your body weight or favorite sleeping position, you'll be able to find the perfect alternative based on your personal preferences and needs.
Sleep Number offers mattresses from soft to firm, however, it also offers transitional options - medium firm and medium soft. What is more, you can pick dual firmness that will allow couples to adjust their side of the bed as they wish.
Thus, in this Sleep Number VS TempurPedic comparison, the first candidate wins due to the long list of options. However, it's clear that TempurPedic also offers enough options for even the pickiest sleepers.

Did you know?
Temperature Neutrality
I would say that this aspect is crucial for every sleeper who values quality nighttime sleep.
I'll rush into conclusions and say that TempurPedic is way ahead of Sleep Number when evaluating their cooling qualities.
TempurPedic offers special mattresses that are initially designed for cooling purposes. You can pick a bed that's either 3° or 8° cooler. TempurPedic uses the SmartClimate Dual cover system, PureCool+ Phase Change material, and extremely breathable comfort layer to achieve this result.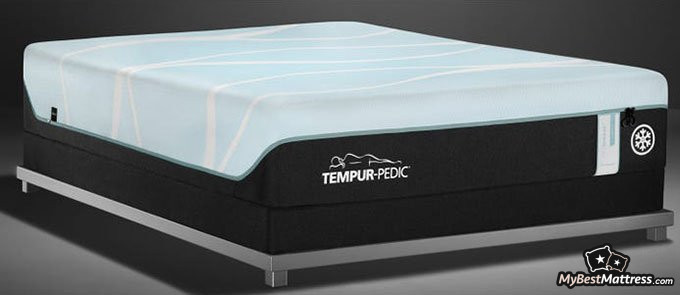 When it comes to Sleep Number, there's something exceptional about this mattress but not really in a good way. Even though I thought this is impossible, many sleepers claim that this bed is way too cooling and not the right alternative for those who prefer coziness.
I believe that the reason behind it is the air chambers between polyfoam or memory foam and support cores. If you want to fix this problem, you can purchase their DualTemp layer that you and your partner can control based on your preferences. You can add this individual layer to any bed and sleep up to 35% cooler or warmer. However, that's additional expenses.
What is more, it seems that TempurPedic VS Sleep Number reviews agree with the approach that TempurPedic is the winner. Some of them even claim that TempurPedic mattresses are the best alternative they managed to find and works wonders at maintaining neutral body temperature.
Motion Transfer and Noise Isolation
Since both of these qualities are vital for couples, let's take a look into both of them at once when picking the winner in this TempurPedic VS Sleep Number tournament.
In a perfect world, all beds would provide you with zero motion transfer, however, that's not always the case. As you already know, motion transfer is a level of movement that you can feel when your partner is moving in bed.
Based on the evaluation, TempurPedic showed pretty great results. TempurPedic VS Sleep Number reviews said that slight motion was felt when the partner was tossing and turning on the other side of the bed, however, it was so minimal that there's no way such movement could interrupt with nighttime sleep.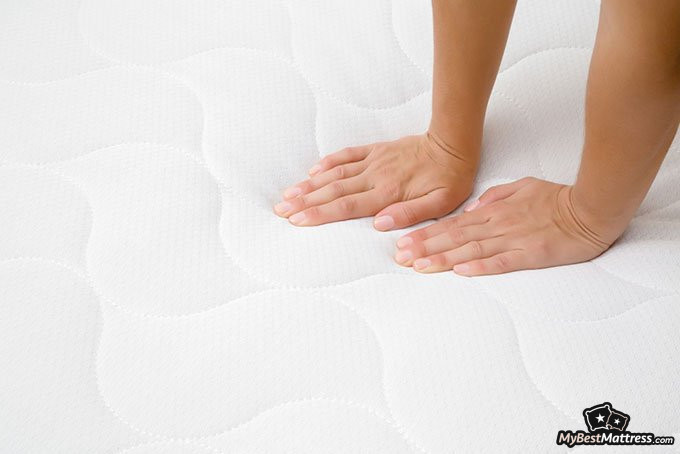 The situation is a bit worse with Sleep Number. Some Sleep Number bed VS TempurPedic reviews claimed that there was a medium motion transfer and couples were able to feel each other moving during the night. That's a bummer.
Responsiveness
Mattress responsiveness shows how good the mattress responds to pressure and adapts to different sleeping positions. What is more, this feature is super important for sex.
When comparing Sleep Number bed VS TempurPedic, both of them revealed pretty great results, however, TempurPedic once again managed to show greater abilities.
The majority of various types of sleepers claimed that TempurPedic mattresses adapt pretty great to different sleeping positions and are quite responsive to pressure. Sleep Number, on the other hand, is a little less responsive and not so easily adapt to different sleeping positions.
Suitability for Sex
I would lie to say that suitability for sex is the aspect that all TempurPedic VS Sleep Number reviews distinguish as a vital feature, however, for some of you, it might make the process of choosing between these two mattresses easier.
To find out if the mattress is suitable for sex, two main features are needed - responsiveness and bounciness. Since I've already discussed responsiveness in the previous section, there's no reason to get back to it.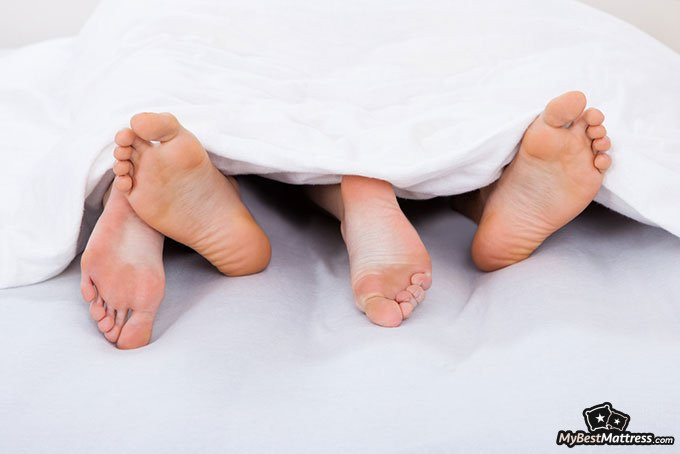 Now talking about bounciness, there's no Sleep Number VS TempurPedic comparison needed - both of them are pretty great. So, it's safe to say that if you're looking for the best mattress for nightly activities, you won't make a mistake choosing either one of them.
Sleep Position Evaluations
As you can see in the table provided below, TempurPedic mattress is best for back and side sleepers, while Sleep Number beds are known to be great for all types of sleepers.
While there are many aspects to understand about sleeping positions and how important it is to pick the bed based on it, you should know that we evaluated these beds considering not only comfort but also focusing on the ability to alleviate the pressure points, relieve pain, maintain a neutral spine and neck position, etc.
Thus, it's safe to say in this TempurPedic VS Sleep Number comparison that both beds work great for the majority of sleepers, however, if you find yourself constantly sleeping on stomach (which is actually not recommended), then you might want to pick Sleep Number.
Pricing
Now that you know about these two beds, it's time to take a look into the pricing options of the Sleep Number bed VS TempurPedic comparison.
Table: Sleep Number VS TempurPedic pricing comparison.
Both providers offer higher than average price range and cost quite similarly. The Twin mattress price differs by $149 and the difference between the California King mattress is only $99. In most cases, it's cheaper to pick Sleep Number bed, however, TempurPedic offers better pricing for their queen size mattress.
You can see TempurPedic price list here:
Sleep Number pricing options are here:
Note that this is the current pricing, so it might be slightly different at the time you're reading this comparison article.
Therefore, the price doesn't make much difference at this point, even though Sleep Number pricing is slightly lower.
Before moving to conclusions, here are the available offers that will help you to spare some savings.
TempurPedic Deal Active Right Now:
Buy 1 Get 1 Free
Pillow Bundles
Purchase a selected TempurPedic pillow and get a second pillow of equal or lesser value completely free! Follow this coupon link & add two pillows to your shopping cart.
Expiration date: 11/06/2023
1,765 People Used
Only 35 Left
Conclusions
Therefore, both mattresses have pros and cons, however, it's fair to say that in the battle "Tempurpedic mattress VS Sleep Number bed", TempurPedic is the winner. Here's our general evaluation.
Table: Sleep Number VS TempurPedic overall score.
Even though Sleep Number offers a partially prorated warranty, it seems that TempurPedic has a longer lifespan. What is more, TempurPedic offers better temperature neutrality and is known to offer some of the best cooling mattresses in the market.
Sleep Number mattresses, on the other hand, might sleep too cool for some of you, unless purchasing their SmartClimate Dual cover system that allows you to regulate the temperature. However, this convenience will cost you additionally.
Moving further, in both motion transfer and noise isolation, TempurPedic showed greater results. It means that you will feel and hear your partner less compared to Sleep Number bed.
What is more, such aspects as responsiveness and suitability for sex were better in TempurPedic mattress.
In general TempurPedic mattress VS Sleep Number bed comparison, both of the providers offer the ability to pick different levels of firmness and variety of models. They all work for the majority of sleepers and are pretty similar in pricing.
Thus, I've introduced you to all the technicalities and know it's your turn to make a decision. If you want to look into all the aspects altogether, you can take advantage of our comparison tool that you can find here.
[featured-coupon review_id="16"]
Leave your honest feedback
Leave your genuine opinion & help thousands of people to choose the best mattress. All feedback, either positive or negative, are accepted as long as they're honest. We do not publish biased feedback or spam. So if you want to share your experience, opinion or give advice - the scene is yours!