An increasing number of people are looking for eco-friendly and organic (otherwise known as "green") mattresses. Why is that the case? Well, we'll go over it - all in this "Best Organic Mattress" list.
Today, we'll discuss 7 of the most popular and industry-recognized organic mattresses. I'll briefly go over the main reasons why people might want to choose to go with an organic bed in the first place, and then we'll jump straight into the actual list.
The best non-toxic mattresses are, as follows:
Why Search for the Best Organic Mattress?
So, then - why would anyone look for "the best organic mattresses"?
A couple of good reasons.
The very first and (probably) most obvious one would have to be the fact that some people are simply allergic to certain specific materials used within the non-organic mattress construction, and organic is the only way to go.
Some people are allergic to, say, latex. Others can't tolerate prolonged contact with the foam. Oftentimes, innerspring mattresses become pretty decent alternatives, but even this type of product can come with certain specific, allergy-inducing materials[1]. Usually, this is where the best organic mattresses come in to save the day.
Another big reason has to do with a person's beliefs. Some people live their lives in a strict, eco-friendly way - a non-toxic, eco-friendly mattress would simply be an extension of that.
That said, the more common reasons for why people would choose to look for the best natural mattress (at least as far as beliefs are concerned) are vegetarianism and veganism. Natural, eco-friendly mattresses are often made out of material that has nothing to do with animal cruelty. Heck, some companies even offer vegan versions of their mattresses, too (I'm looking at you, Avocado)!
So, in short, there are many benefits for sleeping on the best organic mattress. With that out of the way, let's transition to the actual list itself.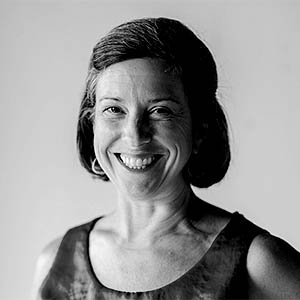 Martha Lewis
Certified Sleep Expert
How can a mattress that we sleep on affect our health?
It's extremely important to be comfortable while you're sleeping, so a good quality mattress is essential. I also recommend a non-toxic mattress so that you aren't breathing in harmful chemicals every night while you're sleeping.
Ranks #1 out of 7 Mattresses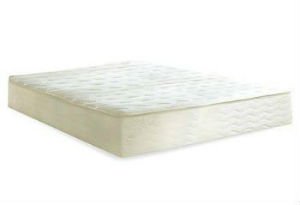 Things we liked:
+ High-Quality Materials
+ Variety of Options
+ Motion and Noise Isolation
+ Maintains Body Temperature
Things we didn't like:
- Not that Great Edge Support
- Minimal Body Contouring
PlushBeds offers its customers a few different collections of mattresses to choose from. Today, however, we'll be taking a look at their most popular collection - the Botanical Bliss.
With Botanical Bliss, you'll have a choice between a few different firmness options. You can expect to receive a product that's made out of some natural latex and organic wool. Furthermore, the mattresses offer some amazing noise and motion isolation, and are some of the more durable products on the current organic mattress market!
Don't expect the mattress to be very bouncy, though - since it's a latex-based product, it will most likely be a bit too sinky for some couples.
What is the PlushBeds Botanical Bliss Mattress Price?
The prices and sizes for the Botanical Bliss mattress are:
A lot of options to choose from, and the prices are actually pretty decent!
$1,200 OFF + FREE Sheets
PlushBeds Labor Day Sale
Get $1,200 off your chosen PlushBeds mattress, free sheet set, mattress protector & 25% off bedding! Grab these huge PlushBeds Labor Day sale savings.
Expiration date: 27/09/2020
937 People Used
Only 51 Left
Ranks #2 out of 7 Mattresses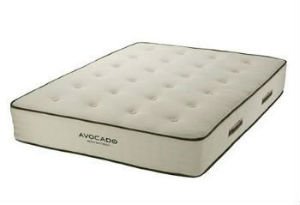 Things we liked:
+ Sleeps cool
+ Good for back and side sleepers
+ Durable
Things we didn't like:
- Not very responsive
- Lacks motion isolation
Avocado is one of those mattress providers who don't only talk the talk - they also walk the walk.
Avocado Green is the company's main product. It is a latex hybrid mattress - this means that, while the mattress is made out of organic latex, there are pocketed metal coils supporting its base. This isn't a very common combination, so the natural question might be - is it good?
Oh yes.
Avocado Green combines all of the best features of both latex mattresses and innerspring-based ones. The bed is very sturdy, both in the way that it's constructed, and in the sense that it will serve you for a long time to come.
Since it utilizes pocketed coils as mattress support, Avocado Green sleeps really cool - it's very breathable, and thus does not trap your body heat throughout the night.
Another point worth stressing is that Avocado Green is actually one of the best organic mattresses when it comes to alleviating the sleeper's back pain problems. Since the bed is actually quite firm, you should feel pressure relief after only a few nights of sleep!
Finally, on top of all of that, Avocado does also have a Vegan model of the mattress. While being very similar in design to the Green version of the bed, the Vegan model utilizes organic cotton instead of wool in the comfort layer of the mattress. That's a huge deal as far as the best natural mattresses go!
What is the Avocado Mattress Price?
The pricing options for Avocado Green are:
While the bigger sizes of the mattress can get rather expensive, Avocado is actually somewhere in the middle as far as pricing goes. If you're in the market for the best non-toxic mattress, definitely check Avocado Green out!
Ranks #3 out of 7 Mattresses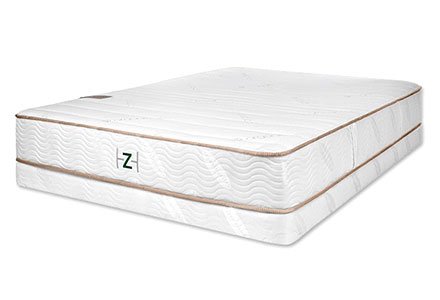 Things we liked:
+ Multiple firmness options
+ No noise
+ Good movement isolation
Things we didn't like:
Zenhaven is the very first all-latex mattress on this "Best Organic Mattress" list. That said, it isn't any type of a latex mattress - it's a luxury one.
While some of the best non-toxic mattresses on this list focus on providing a good bounce with their products (i.e. Awara), Zenhaven is somewhat on the other side of the spectrum - it is one of the best conforming and motion-isolating mattresses as far as organic products go.
Motion isolation is going to be very important for anyone who sleeps with a partner who's prone to night terrors, and thus to twisting and turning in their sleep. Constant movement can wake even the hardest of sleepers up - with a mattress that isolates motion well, you'll be able to avoid such problems.
In comparison to some of the hybrid mattresses on this list, customer best organic mattress reviews state that Zenhaven sleeps rather soft. That said, it's worth mentioning that the bed does, indeed, come with multiple firmness options - whether you prefer a firm mattress or a soft one, you'll be able to choose your parameters before actually making the purchase.
The only notable complaints that might be noticed from some of the Zenhaven organic mattress reviews have to do with the mattress having some rather weak edges. This is especially true when compared with some other, hybrid latex products that we're covering on this list.
What is the Zenhaven Mattress Price?
The pricing and sizing options for the Zenhaven mattress are, as follows:
Now, Zenhaven is a bit on the more expensive side of things, but this comes attached with the "luxury mattress" tag. However, if you want a great, latex-based eco friendly mattress, do check Zenhaven out!
Ranks #4 out of 7 Mattresses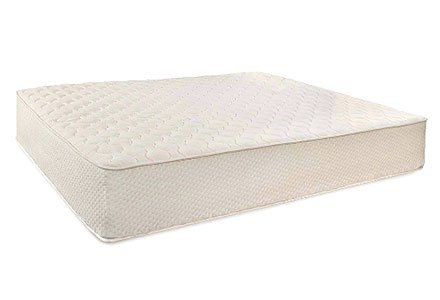 Things we liked:
+ Affordable
+ Flippable design
+ Good motion isolation
Things we didn't like:
- Slight off-gassing
- Weak edge support
Latex for Less is one of the most interesting mattresses on this "Best Organic Mattress" list - the company actually offers its customers a flippable mattress! This means that the bed comes equipped with two distinct firmness options, and you can simply flip it over at any given time, depending on the level of firmness that you prefer.
Needless to say, this opens up a whole lot of doors for the product - it becomes a great option for both firm and soft sleepers, back, side and stomach sleepers, and anyone in between!
That said, looking at the best organic mattress reviews, there seem to be two big areas in which Latex for Less really exceeds in - quality and motion isolation.
Customers report that the mattress is made out of some of the highest quality latex, and that it is able to absorb motion very well. Furthermore, as I've mentioned earlier, the fact that it's a flippable mattress means that it's going to suit all types of sleepers pretty well!
On the flip side (no pun intended), however, some people do report on the fact that the bed comes equipped with some initial "new latex mattress" odor. Also, since it's an all-latex mattress, the edges aren't really anything spectacular as far as sturdiness is concerned.
What is the Latex for Less Mattress Price?
Here are the price tags for Latex for Less:
As you can probably see for yourself, not only does the company have a few more sizing options than usual, the prices themselves are actually pretty average. That's great news for anyone considering Latex for Less as the best organic mattress around!
Ranks #5 out of 7 Mattresses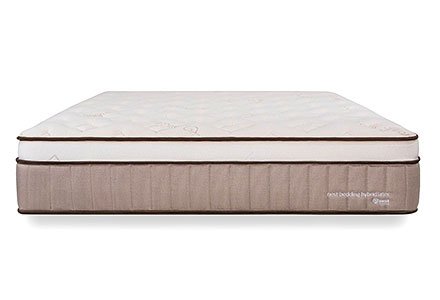 Things we liked:
+ Lifetime Warranty
+ Great Conforming
+ Options for Every Sleeper
Things we didn't like:
- 30-Night Break-in Period
- Poor Edge Support for Foam Mattresses
While Nest Bedding offers customers a few different beds, since this is a list of the best organic mattresses, we'll be taking a look at the company's latex product.
Nest Bedding isn't the "most well-known" mattress provider around, but they definitely deserve a spot on this list. The latex mattress is top-tier when it comes to isolating motion and conforming to the sleeper's body - just as you would come to expect out of the natural latex best mattress product.
That said, once again, Nest Bedding hasn't been able to sort out the "weak latex edge" problem. Furthermore, some people claim that the bed tends to have a lingering smell for longer than a few days after being unpacked - just something to keep in mind!
What is the Nest Bedding Mattress Price?
Nest Bedding does come with some higher price tags - it's worth mentioning that, if you were to go with their "non-organic" latex mattress, the prices would be significantly lower.
Ranks #6 out of 7 Mattresses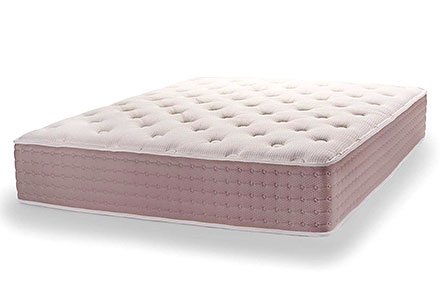 Things we liked:
+ Pressure Relief
+ Environment-Friendly
+ Below Average Price Point
Things we didn't like:
- 30-Days Break-in Period
- Not Great for Stomach Sleepers
- Only Two Firmness Options
The Eco Terra is another amazing latex hybrid organic mattress, which is designed from organic cotton cover, natural latex, certified organic wool, and supportive fabric-encased coils. Each of the materials used in this mattress is certified, so you can be sure it's actually natural and organic.
Eco Terra comes in two levels of firmness: medium (5) and medium firm (6.5), so every sleeper should find the right option. According to the bed owners, the most pleased with the sleeping experience were lightweight back and average weight side sleepers. Overall, Eco Terra is the best option for those who like to sleep on their side.
Moving further, it seems that Eco Terra has no significant flaws. It should serve you at least eight years, which is more than average lifespan. It also provides you with firm edge support, so that you wouldn't feel like falling out of the bed when laying on the very edge of the bed.
Eco Terra also minimizes the movement transfer and produces very minimal sound while maintaining the bounciness, which is enough for the majority of couples.
It also sleeps cool due to the air circulation in the coils, so there's no need to worry for hot sleepers.
What is the Eco Terra mattress price?
Let's take a look into the Eco Terra mattress price. Here's Eco Terra's pricing:
As you can see, the mattress is one of the cheapest hybrid beds.
Ranks #7 out of 7 Mattresses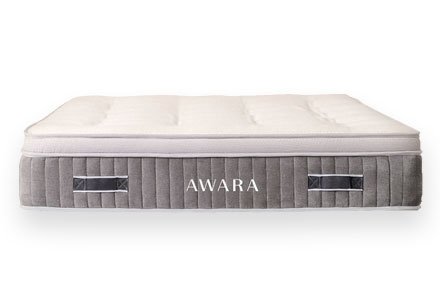 Things we liked:
+ Eco-Friendly
+ Durable
+ Almost None Off-gassing
+ Amazing Cooling Properties
Things we didn't like:
- Only One Firmness Option
Awara is a very popular mattress as far as the best organic mattresses go - you're likely to see it on most of the top review sites around. This isn't without good reason, though.
In a similar fashion to Avocado, Awara offers customers latex hybrid beds. One of the main differences, however, is that while Avocado had some better motion isolation and body conforming features, Awara is actually insanely responsive - it is one of the best natural mattresses for sex.
Now, you might not think it at first, but this is actually a really big deal! While responsiveness is a feature not uncommon within innerspring mattresses, many hybrids struggle to get it down and figured out. It's not often that you'll come across a latex hybrid mattress that would offer even better responsiveness than some of the coil-based beds!
Awara is also quite firm - this, in turn, makes it an amazing bed for heavier people. Actually, scratch that - it's going to be great for back sleepers and anyone who's struggling with back problems, and this isn't limited to heavier people. While it's true that you'll have to sacrifice some conforming features because of this, it shouldn't be that big of a problem.
What is the Awara Mattress Price?
On top of all of those great features, Awara is actually slightly cheaper than the Avocado Green Mattress. Take a look for yourself:
If you want to find the best organic mattress not only because you want to sleep allergy-free, but would also like to improve your sex life with a bouncier bed, Awara might be the perfect match for you!
Conclusions
So - these were the 7 contenders for the spot of the best organic mattress. Whether it be the best firm organic mattress to help you deal with back pains[2], or a softer alternative for comfort, I hope that this list was helpful to you, and wish you good luck in finding the perfect organic mattress for yourself!
Table: The current top 3 organic mattresses
$1,200 OFF + FREE Sheets
PlushBeds Labor Day Sale
Get $1,200 off your chosen PlushBeds mattress, free sheet set, mattress protector & 25% off bedding! Grab these huge PlushBeds Labor Day sale savings.
Expiration date: 27/09/2020
937 People Used
Only 51 Left
---
Other Less Favoured Mattresses in This Category
Here are other mattresses related to the category but not as favoured by MyBestMattress readers yet. In my personal opinion, today there are much more optimal mattresses in the list with the higher rating that I'd recommend for the same price range or less.
Amerisleep AS3 - Not Very Responsive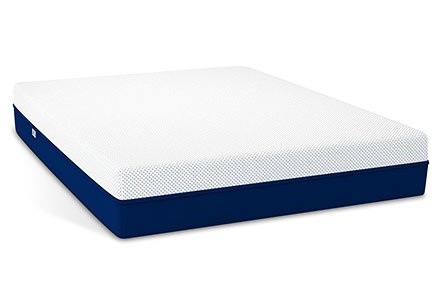 Things we liked:
+ Pain and Pressure Relief
+ 20 Year Waranty
+ Celliant Fiber Cover
+ Body Contouring
Things we didn't like:
- Above-Average Price
- Not the Best Edge Support
Same as Nest Bedding or PlushBeds, Amerisleep offers multiple mattress options to the customer. Today we'll be taking a look at the AS3 model.
AS3 is special in that it's the first memory foam-based natural mattress on this list. While it is made out of foam, this material has not been "chemically altered" - this means that no allergies should be present.
AS3 offers really good at the standard memory foam features - motion isolation, noise reduction, and so on. The mattress might sleep rather warm, though, and it isn't really all that responsive. These issues, however, are what you would come to expect out of a foam-based mattress.
What is the Amerisleep AS3 mattress price?
The pricing options for Amerisleep AS3:
Twin - $1099
Twin XL - $1149
Full - $1249
Queen - $1399
King - $1699
Cal King - $1699
Split Cal King - $2098
The AS3 model isn't the cheapest mattress around, but it is, nonetheless, a good option for anyone looking for the best organic mattress!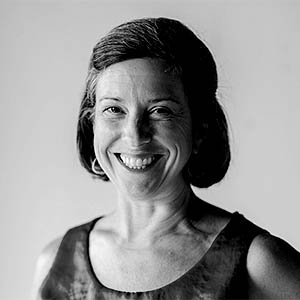 Martha Lewis
Certified Sleep Expert
Contributed By Martha Lewis, Certified Sleep Expert
Martha Lewis is a sleep consultant to health-conscious high achievers who want to sleep but can't. With multiple sleep certifications, an MS in holistic nutrition, and as an expert on gut hea...
Read Full Bio...
Scientific References

Contributed by Martha Lewis, Certified Sleep Expert

1. Torsten Koburger, Deike Pitts, and Axel Kramer: 'Results of a field study on the influence of HygienicWood mattress toppers on the number of mites in bed dust and the state of health of people with house dust mite allergies'

2. Kovacs FM, Abraira V, Peña A, et al.: 'Effect of firmness of mattress on chronic non-specific low-back pain: randomised, double-blind, controlled, multicentre trial.'



Leave your honest Best Organic Mattress review
Leave your genuine opinion & help thousands of people to choose the best mattress. All reviews, either positive or negative, are accepted as long as they're honest. We do not publish biased reviews or spam. So if you want to share your experience, opinion or give advice - the scene is yours!