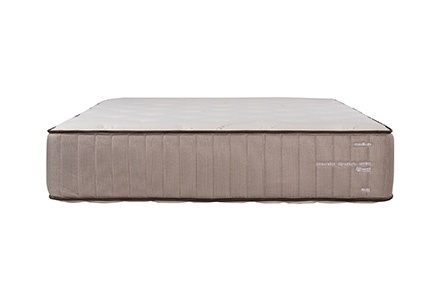 Nest Bedding offers six mattress possibilities: Love&Sleep Mattress, Alexander Signature Hybrid, Alexander Signature Series, Certified Organic Mattress, Hybrid Latex, Latex Mattress.
However, in this Nest Bedding review, you will find everything there is to know about one of the most popular Nest Bedding mattresses - the Alexander Signature Series. And, at the very end, I will provide you with general information about other options that Nest bedding offers.
Note that each and every one of the aspects is based on the real experiences of the current Nest bedding mattress owners. So, no lies, only reliable and approved information.
Disclaimer: Nest Bedding has announced on the official website that the Alexander Signature Series flippable mattress has been retired. An updated premium memory foam model is set to be released in 2023.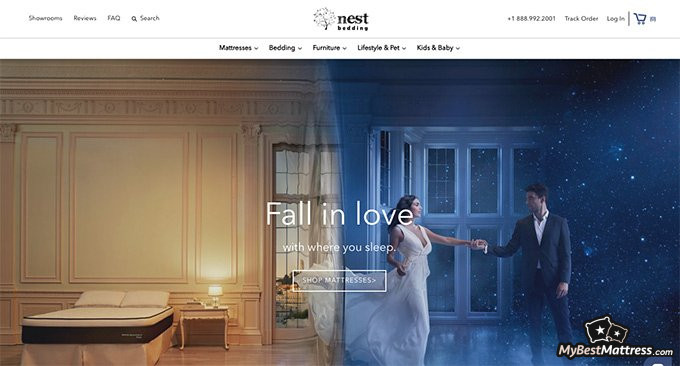 A Quick Glance
Nest Bedding Alexander Series is a gel memory foam, flippable mattress, which offers two firmness options: Medium and Luxury Firm. It's created from four components: quilted cotton and polyester cover, the top layer of gel memory foam, the middle one of transitional foam, and the support layer of the luxury firm base foam.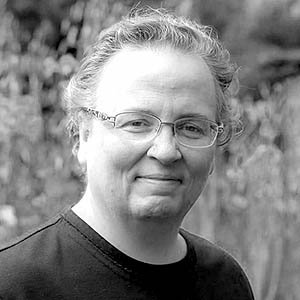 Cynthia Tamlyn
Certified Clinical Aromatherapist, CMHIMP
What are the top 3 things that contribute to the quality of our sleep?
Missing your sleep window, inconsistent sleeping patterns, and ambient light from digital clocks or charging electronics.
Pros
Lifetime Warranty
Great Conforming
Options for Every Sleeper
Cons
30-Night Break-in Period
Poor Edge Support for Foam Mattresses
Nest Bedding Reviews: Pros
Let's begin with the very best features of the Alexander Signature Series mattress.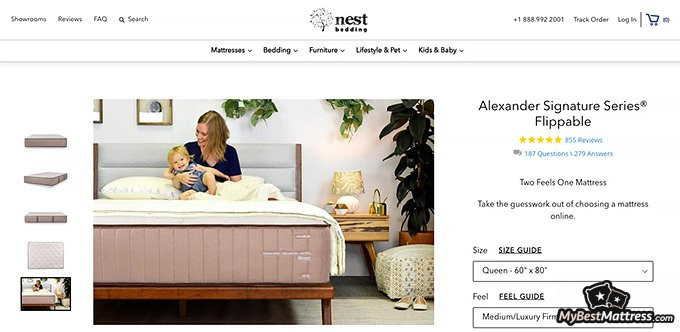 Two-Side Flippable Mattress
It can be challenging to find the right mattress, especially when we're talking about the right level of firmness. The main problem is that a bad mattress can lead to health problems, such as back and neck pain. So, you should be aware of the mattress in order to choose the right mattress type[1] and firmness.
Since Alexander Signature mattress offers a flippable mattress with two firmness options, you can never go wrong. If you're a heavier sleeper and you need more support, then you should choose the firm side, and if you're a lighter sleeper, then medium firmness should work better.
However, the best option is to simply try both of the sides and see which one provides you with the best contouring and pressure relief.
Latest Saatva Coupon Found:
UP TO $500 OFF
Limited-time Saatva Sale
We're sharing a limited-time Saatva mattress discount with our readers! Grab this deal & enjoy your new mattress with huge discounts.
Expiration date: 08/12/2023
4,042 People Used
Only 83 Left
Great for Every Sleeper
It can be challenging to evaluate which sleepers should choose this mattress. For that reason, I went through a number of Nest Bedding reviews, just to get the view of general information.
According to the majority of the Nest Bedding reviews, the Alexander Signature mattress was the perfect option for back sleepers. They claimed that there was just the right amount of support together with body contouring feeling. And, since it has two firmness options, every sleeper, including light-weight, average-weight, and heavy-weight, can find the perfect choice.
You should know that there are many studies that recommend back sleepers to choose firmer mattresses[2], especially for those who experience back pain.
Side sleepers also evaluated the Signature mattress as "good" or "very good". The average-weight sleepers were the most satisfied with the conforming, while light-weight and heavy-weight sleepers evaluated the bed as "good".
Stomach sleepers were the least pleased. The worst Nest Bedding reviews came from the heavy-weight sleepers, while the light-weight and average-weight sleepers were quite happy with the experience.
Therefore, the conclusions could be made that the Nest Bedding mattress is terrific for almost every sleeper. The reason for that is a smart design and the ability to get two firmness options in one bed.

Did you know?
Motion and Sound Isolation
Memory foam mattresses rarely have problems with movement and sound isolation, however, there are always exceptions. Just to make sure if the Signature performs just as great as other top-tier memory foam mattresses, I completed a thorough analysis of Nest Bedding Reviews.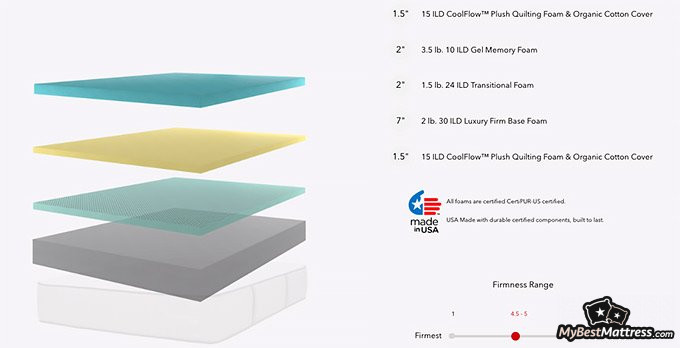 Based on the majority of Nest Bedding reviews, I can claim that the Signature mattress offers perfect motion isolation, the softer side performs better, though. But that's quite a typical scenario since the firmer mattresses tend to be more bouncy.
Now, all the Nest bedding reviews claimed that it provides perfect noise isolation, no squeaks or creaks appeared.
These evaluations show that the Signature mattress is perfect for couples - while one partner moves, others can sleep without any interference.
Adapts to Your Body and Relieves Stress
A good mattress should not only offer you body contouring but also keep your spine straight and relieve stress.
Overall, Nest Bedding reviews evaluated Alexander Signature's conforming as a "very good". The majority of the bed owners who had problems with back and neck pain claimed that they slept surprisingly tremendous and comfortable.
The mattress managed to keep the spine in a healthy position, which is one of the fundamental reasons to find a perfectly matching mattress for yourself. I have to mention once again that the Signature mattress has two firmness options, which allow you to find the perfect level of support and quite good pressure relief.
Table: Nest Bedding pressure point relief.
Even though back pain relief could be better, it still performs pretty great.
Nest Bedding Reviews: Cons
You already know the good part, but what is the Nest Bedding mattress missing?
Durability
Foam mattresses are the most durable option, in general. They tend to serve at least eight years, so when buying a memory foam mattress, you usually expect to get a long-lasting mattress that would stay suitable for a really long time.
At this point, I was pretty surprised to find out that Alexander Signature mattresses tend to deteriorate quite quickly compared to other memory foam mattresses.
So, I have to say that this is a significant drawback, which left me really disappointed with this model.
Not that Great for Sex
Memory foam mattresses tend to adapt to your body curves and are usually unresponsive to pressure, which makes them not so great for sex.
Now, according to Nest Bedding mattress reviews, couples weren't very pleased with the Signature bed's performance. The majority of them said it was very unresponsive Consequently, the sexual activities weren't as great.
We're all looking for the best value for money, but sadly, this is not the case. So, if you're willing to invest in the best mattress, take a look here, there's a bed for everyone's needs.
Edge Support
If you're napping together with your partner, then you should know how important edge support is. After all, you're not always sleeping in the middle of the bed. So, the worst-case scenario is you rolling out of bed at night. I know you don't want this to happen, so let's see if the Alexander Signature can protect you.
I have to say, that I came bearing bad news only this time… It turns out that the Signature mattress offers very minimal edge support, which can cause a roll-off.
Now that it's done with the Nest Bedding mattress reviews cons, let's take a look into the other options that Nest Bedding provides you with.
Other Options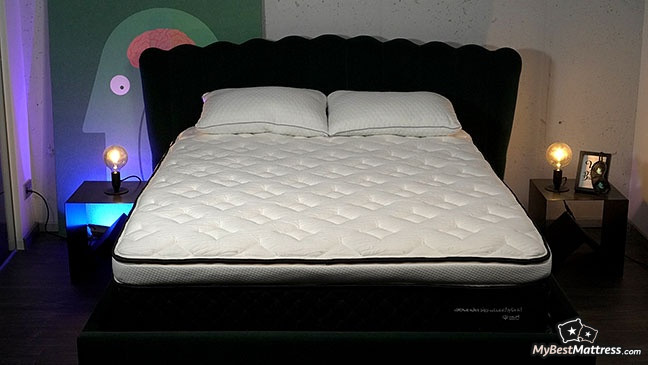 As I mentioned at the very beginning of this Nest Bedding review, it has six mattress options. So, here's a short info on the rest of them:
If you would like to learn more about this high-quality mattress, you can check out our in-depth review on this product in this YouTube video:
Nest Bedding Review 2021 - What's so UNIQUE About This Bed?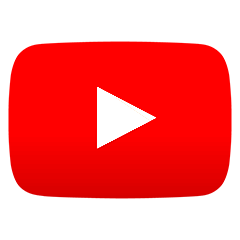 Additional Information
Warranty and Returns
Nest Bedding gives you a lifetime warranty, which is valid in terms of specific defects.
But what actions should you make in order to replace the mattress or get it fixed?
All you need to do is submit the claim related to a defect, provide your first and last name, describe the situation, add a photo and wait about 7 days to receive an answer whether or not your bed will be replaced or fixed.

If you want to find more information about the warranty, you can find it here, or take a look at the table below:
Table: Nest Bedding shipping, warranty, and trial.
If you're not sure about the mattress, there's no need to worry. Nest Bedding provides you with a 100-night sleep trial, during which you will be able to find out if the mattress is actually what you were hoping for.
There's only one catch that I have to mention in the Nest Bedding review. You have to try it for at least 30 nights. It will allow the mattress to adapt to your body curves, so you will be able to feel all the benefits it can provide you with.
What is the Alexander Signature mattress pricing?
Here you can find the price options of the Alexander Signature mattress:
By now you should have the main idea of the Nest Alexander Signature mattress but for the sake of clarity, let's move to conclusions and take a general look.
Here is The Best Saatva Offer I Found:
UP TO $500 OFF
Limited-time Saatva Sale
We're sharing a limited-time Saatva mattress discount with our readers! Grab this deal & enjoy your new mattress with huge discounts.
Expiration date: 08/12/2023
4,042 People Used
Only 83 Left
Conclusions
Nest Alexander is a good mattress, which also has its flaws. The major advantage is that it offers two firmness options in one, so it's less risky because most likely at least one of those sides will be great for you.
What's more, Nest Bedding mattress reviews showed that it's amazing for almost every sleeper, which is quite a rare situation. This mattress also offers amazing sound and noise isolation, and, of course, the perfect conforming.
On the other hand, the mattress is not the cheapest option, but it most likely won't serve you as much as other options. The Signature mattress is not that great for sex and gives you no edge support.
Therefore, I wouldn't recommend this mattress, as I know that there are much better options in the market. Just take a look into our list of the best providers, trust me, there are much better alternatives.
You can also see how Nest Bedding compares to the top providers here:
Table: Nest Bedding comparison to top providers.
As you can see, there's still some space for improvement.
By the way, you can take advantage of the comparison tool to find out which mattress offers the best qualities.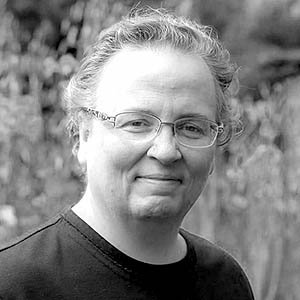 Cynthia Tamlyn
Certified Clinical Aromatherapist, CMHIMP
Contributed By Cynthia Tamlyn, Certified Clinical Aromatherapist, CMHIMP
Cynthia Tamlyn is a Certified Clinical Aromatherapist specializing in pediatric post-traumatic stress disorder. She works with families to support healthy sleep patterns and emotional wellness for ...
Read Full Bio...
Scientific References
Contributed by
Cynthia Tamlyn
, Certified Clinical Aromatherapist, CMHIMP
1. B.H.Jacobson: 'Effects of Pillows and Bed Surfaces on Sleep'
2. Laird Harrison: 'What's the Best Mattress for Back Pain?'
Leave your honest Nest Bedding review
Leave your genuine opinion & help thousands of people to choose the best mattress. All reviews, either positive or negative, are accepted as long as they're honest. We do not publish biased reviews or spam. So if you want to share your experience, opinion or give advice - the scene is yours!