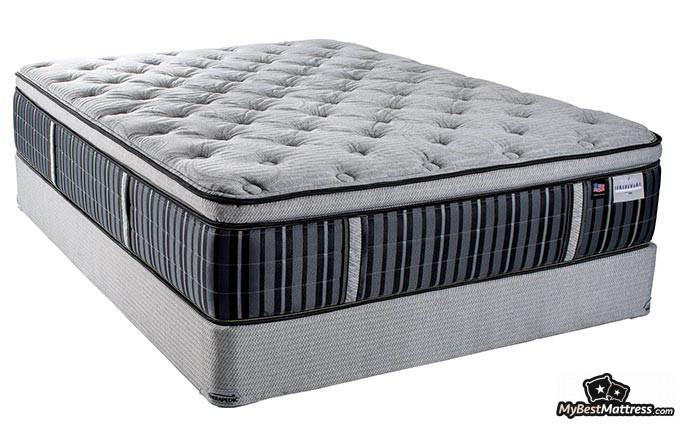 Sleep issues are a very common health concern nowadays - things such as sleepiness in sleep apnea are attributed to everything from a person's race, all the way to short sleep duration[1]. One of the ways to combat such issues is a proper, supportive mattress - many customer Therapedic mattress reviews claim that this bed is just like that.
Well, admittedly, the term "this bed" might not really be suitable here - Therapedic offers customers a few different mattress variants. Today, however, we'll be looking at the hybrid mattress collections - we'll see if they live up to some of the best hybrid mattresses (and best beds, in general) out there.
TL;DR: Customer Therapedic mattress reviews note that, while the Therapedic hybrid beds aren't the most durable mattresses around, they provide proper comfort and pressure relief. The hybrid models are also cool to sleep on, which is thanks to the built-in coils.
Pros
Good pressure relief
Isolates movement well
Coil-based design promotes breathability
Cons
Not available online
Not durable
Weak edges
Therapedic Mattress Reviews: PROS
As I've mentioned at the beginning of this article, we'll be taking a look at some of the more reliable and trustworthy customer Therapedic mattress reviews. While we're going to talk about all of the most important and notable points of the Therapedic mattresses, they'll be segmented in a few different categories, namely - pros and cons.
To start things off on a positive note, let's take a look at some of the main benefits that the hybrid mattresses offer to the sleeper.
Pressure Point Alleviation
While there are many different things that can impact our sleep, one of the more notable of them is pain.
I'm talking about a very specific type of pain, too - the one you feel in your neck, shoulders, hips and lower back region upon waking up and getting out of bed in the morning.
These pains tend to manifest themselves in pressure spots - all of the above-mentioned areas of your body fall into this category. These are specific places on your body that experience the most mounts of pressure as you sleep.

Truth be told, your mattress is almost entirely at fault here. If you do feel sore in the morning, chances are that your bed isn't good at dispersing pressure, and sinks down way too much upon bearing weight. One of the main signs it's time to change your mattress!
Customer Therapedic mattress reviews, however, note that the hybrid collection that the company offers does a great job at alleviating pressure spots. This way, it not only prevents the spots from forming, in the first place, but also alleviates some pains that might be there from your old mattress, too!
The mattress in question - the Bravura Super Hybrid - is made out of Talalay latex and foam, with a base of metal coils. This allows the bed to sink down just enough, while still providing optimal support.
Latest Saatva Coupon Found:
UP TO $500 OFF
Limited-time Saatva Sale
We're sharing a limited-time Saatva mattress discount with our readers! Grab this deal & enjoy your new mattress with huge discounts.
Expiration date: 29/09/2023
4,042 People Used
Only 83 Left
Sleeps Relatively Cool
For many people out there, sleeping cool is going to be one of the most important features when choosing a brand new bed. This is obvious from Therapedic mattress reviews, too - customers emphasize the importance of a cool mattress, and you'd struggle to find anyone who would want to sleep warm.
Because of the coil-based design, the Therapedic mattresses sleep rather cool. The beds are breathable, and the materials from which they are made don't trap heat within themselves. This is an important thing to note, too, since foam and latex aren't particularly breathable materials on their own. Combined with the springs and coils, however, the situation becomes different.

Cool mattresses aren't only important because of comfort, however. They serve practical reasons, too - if you start getting hot in the middle of the night, your body's natural response will be to wake up or start tossing ant turning all around the bed.
This, in turn, means shorter sleep durations, which has been proven to increase susceptibility to the common cold and other health issues[2]. That's why you should focus on finding a breathable, cool-sleeping mattress - customer Therapedic mattress reviews will tell you that the hybrids that the company sells are just like that.

Did you know?
Medium-Firm
Research shows that medium-firm mattresses are often seen as the best beds for anyone who wants to alleviate pressure and promote healthy sleeping habbits[3]. That's because these beds offer optimal support and comfort features to the vast majority of sleepers out there.
Now, a thing to note here is that it does also depend on your weight, too. The "medium-firm mattress - best mattress" theory relates to people who fall into the average-weight category. If you're a lighter person, you might want a softer bed, and if you're heavier, you might need an even firmer mattress.
Not many Therapedic mattress reviews mention this, but you should also keep in mind the fact that, when it comes to choosing between a softer and firmer bed, firmer options are always going to be better for your health. Soft mattresses, while being comfy and cozy to sleep on, are going to break your proper spine alignment, and cause painful spots to form.
Isolates Motion Pretty Well
If you sleep with a partner, chances are that you've been woken up once or twice before by them tossing and turning around at night. Or perhaps you're the one making all of the movement, and your partner isn't all that happy about it in the morning?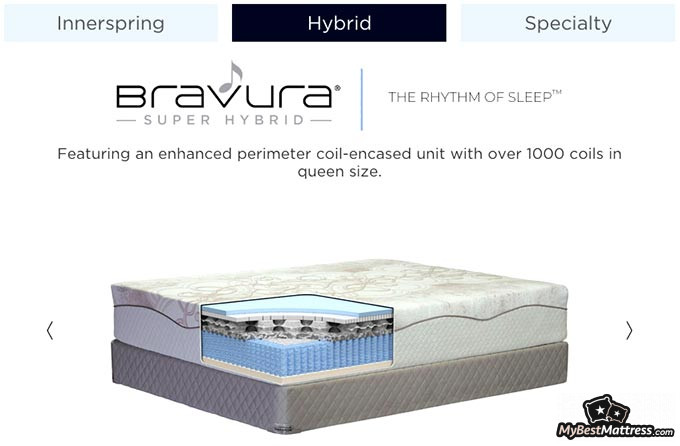 Either way, the feature that can help you deal with this issue is called motion isolation. Foam and latex mattresses are most popular in this regard - naturally, hybrids made out of those two materials are going to have rather good motion isolation, too.
Customer Therapedic mattress reviews will tell you that the hybrid beds offered by the company are more than decent at isolating motion. Not only will you be able to not feel any motion made by your significant other, but the mixture of materials will minimize the motions that you create yourself.
Therapedic Mattress Reviews: CONS
With the benefits out of the way, before we move on to talking about the Therapedic mattress prices, let's take a look at some of the more notable customer complaints.
Not Very Durable
Durability is one of the main features that you should be looking for in a mattress that you plan to keep for a long period of time. It makes a lot of sense, though - if your mattress isn't durable, and won't hold up to the test of time, it won't really be useful then, will it?
Durability is not something that's easily achieved, though - taking a single look at the Therapedic mattress reviews found online, that becomes pretty evident, too. Customers claim that the Therapedic mattresses aren't the most durable beds they've ever slept on, and that they tend to show signs of wear pretty fast, when compared to other hybrids.
If you're looking for a bed for your guestroom, that might not be too big of an issue - if you won't sleep on it all that often, it won't wear down as fast. If, however, you're looking for a mattress for yourself (as in, for everyday sleeping), then it might become an issue pretty fast.
Weak Edges
Now, this is actually surprising.
As you may or may not know, innerspring-based mattresses usually come with really strong edges. This becomes obscured when you put other materials into the equation, though - all-foam or all-latex beds aren't all that spectacular in this regard.
That's why there's no golden rule of edge support when it comes to hybrids - some have spectacular edges, others lack in this regard by quite a bit.
Customer Therapedic mattress reviews will tell you that, unfortunately, Therapedic mattresses do fall into this category of products.

Strong edges aren't only important when you're looking for a sturdy mattress, though - this feature also guarantees that your bed will hold up and not sink down in the middle, forming a "hole" in which your body would simply drown in. This isn't only a comfort thing, either - it also has to do with proper spine alignment and pressure alleviation.
That's actually the interesting part, too. Some customer Therapedic mattress reviews note that the bed has rather decent pressure alleviation features, while others point out the lack of edge support that could lead to the formation of these pressure points. Just something to keep in mind before purchasing the mattress!
Not Really Suitable for Stomach Sleepers
If there's one group of people who might find the Therapedic hybrid beds to be somewhat uncomfortable, it's going to be stomach sleepers.
You see, people who prefer sleeping on their stomach require really firm surfaces to do so. That's the only way that they'll be able to keep their spine properly aligned, especially if they combine it with a proper, thin pillow.

Now, given that the top layers of the hybrids are constructed out of foam and latex, it becomes rather obvious why a stomach sleeper would find it uncomfortable - the mattress simply sinks down way too much when being lied upon.
So, if you're someone who prefers sleeping on their stomach, and are looking for stomach sleeper Therapedic mattress reviews, your best bet is to look at some different mattress alternatives.
Not Available Online
In all honesty, this is probably the biggest con of the Therapedic mattresses.
In this day and age, most people shop for items online. Whether it be food, accessories or even furniture, you're able to reach everything with just a few clicks of the mouse.
At least you should be.
The absolute majority of the biggest names in the mattress industry sell their products online - it seems like a completely natural thing to do. Long gone are the days when you'd have to go down to the local mattress store to pick out your new bed - these things simply don't work.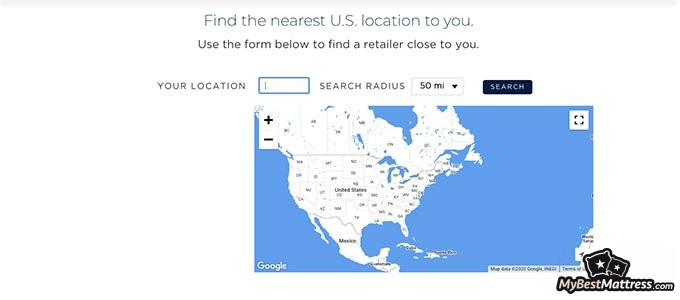 It would seem, however, that the situation is different with the brand in question. Customer Therapedic mattress reviews emphasize the fact that you're only able to shop for the mattress of your choice in a physical store - you won't be able to get it online.
That's… Very inconvenient.
Truth be told, it surely cuts down the vast majority of potential shoppers that Therapedic could reach. Add that to the fact that there are much better options around (ones that DO sell their mattresses online), and, well… The situation doesn't look all that great.
Price
Now, when it comes to the Therapedic mattress prices, one should refer to the above-talked-about issue - the fact that the brand does not sell its products online.
What this means is that you won't really be able to find any reliable information about the actual prices online, either - it all depends on the retailer that you choose to go to.
Judging by some semi-reliable information found online, though, the Therapedic mattress prices can range anywhere from around $800 up to $1300. Some stores may charge you more, while others will charge less - again, it's difficult to give even a rough estimate.
Here is The Best Saatva Offer I Found:
UP TO $500 OFF
Limited-time Saatva Sale
We're sharing a limited-time Saatva mattress discount with our readers! Grab this deal & enjoy your new mattress with huge discounts.
Expiration date: 29/09/2023
4,042 People Used
Only 83 Left
Conclusions
Different people have different mattress needs - that's understandable. However, there are universally-great beds out there that are going to suit most people thanks to their amazing features and design choices.
Are the Therapedic mattresses such beds?
To tell you the truth - no, not really.
The hybrid collection does have its moments - pressure relief, movement isolation, optimal firmness settings. All of that is great, but the fact that the mattresses lack durability automatically puts them down a few spots.
This is even more so due to the fact that you can't really purchase the beds online. Let me reiterate a point I've made earlier - the absolute majority of the top-tier mattresses companies within the current industry all sell their products online.
So, in short, if you're looking for a reliable mattress alternative, and want to purchase your new bed without leaving the comfort of your home, Therapedic mattresses aren't going to suit neither your wants, nor your needs.
With that being said, I hope the article was useful to you, and that you now know a lot more about the Therapedic beds. Cheers, and good luck in finding the perfect mattress for yourself!
Scientific References
1. Bharati Prasad, Alana D Steffen, Hans P A Van Dongen, et al.: 'Determinants of sleepiness in obstructive sleep apnea'
2. Aric A. Prather, PhD, Denise Janicki-Deverts, PhD, Martica H. Hall, PhD, and Sheldon Cohen, PhD: 'Behaviorally Assessed Sleep and Susceptibility to the Common Cold'
3. Kovacs FM, Abraira V, Peña A, et al.: 'Effect of firmness of mattress on chronic non-specific low-back pain: randomised, double-blind, controlled, multicentre trial.'
Leave your honest Therapedic review
Leave your genuine opinion & help thousands of people to choose the best mattress. All reviews, either positive or negative, are accepted as long as they're honest. We do not publish biased reviews or spam. So if you want to share your experience, opinion or give advice - the scene is yours!