One of the most important things for a newborn baby is to be able to sleep on a surface that would not only support their spine, but would also allow for a good night's sleep. In this best crib mattress list, we'll take a look at some of the top-rated crib mattresses, and their providers.
I'll tell you in some more detail why well-designed baby mattresses are important. After that, we'll move on to the list of providers, and take a look at each of them individually. In the end, we'll see if we can find the one best crib mattress of 2020. So, whether you're looking for the best baby mattress overall, or the best organic crib mattress - read on!
Why Search for the Best Crib Mattress?
Now, before we dive into the list itself, let's get the obvious question answered - why would you need the (quote on quote) "best" possible crib mattress for your newborn?
Well, for starters, babies grow up really fast. It is the responsibility of the parents to make sure that their sons and daughters have a healthy childhood - this includes a healthy back[1], no sore neck or shoulders, and an evenly-aligned spine. These things translate into adulthood, and can cause major problems later in life.
Getting your baby the best crib mattress means that you'll be ensuring that he or she doesn't only sleep soundly, but that their back isn't going to get damaged in the process.
Sound sleep is also important. Whenever people think about newborns, one of the immediate things that come to mind are the frantic cries and screams all throughout the night. Well, not many people talk about this, but a big reason for that is the surface on which the baby is lying.
Surely, babies do what babies do - they cry. Nobody's saying that the best baby mattress is going to ELIMINATE the issue. However, it's definitely going to ALLEVIATE it. These days, everything from external triggers (i.e. temperature, sounds, when the toddler's a bit older - video games[2], etc.) to more-subtle ones can cause sleep disturbances - it's nice to see that there are cribs and beds that can, once again, alleviate these issues.
Now, with all of that said, new and expecting parents need to care about their own, personal sleep as well (chances are, you're not going to get a lot of it in the upcoming months). To ensure that that's taken care of, you can take a look at some of the best mattresses in the current industry. Who knows - maybe something will pique your interest?
That said, let's get straight to the list in question.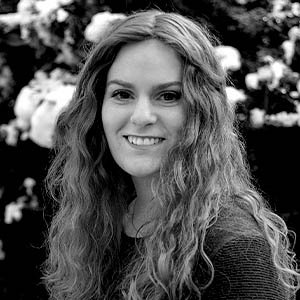 Mushkee Wolf
Certified Gentle Sleep Coach
What is important to consider when choosing a mattress?
The mattress we sleep on has quite a big impact on our babies' health. One that is too soft can be unsafe for babies, heightening their risk by 5 times for SIDS (sudden infant death syndrome). Therefore, the most important factor when choosing a crib mattress is how soft or firm the mattress is and its fit in the crib. We want the mattress to be as firm as possible to reduce the risk of SIDS as soft sleep surfaces can cause smothering. When looking at the fit of the mattress, ensure there are no gaps between the sides of the mattress and the crib bars, as arms and legs can get stuck in-between the mattress and crib bars.
Ranks #1 out of 7 Mattresses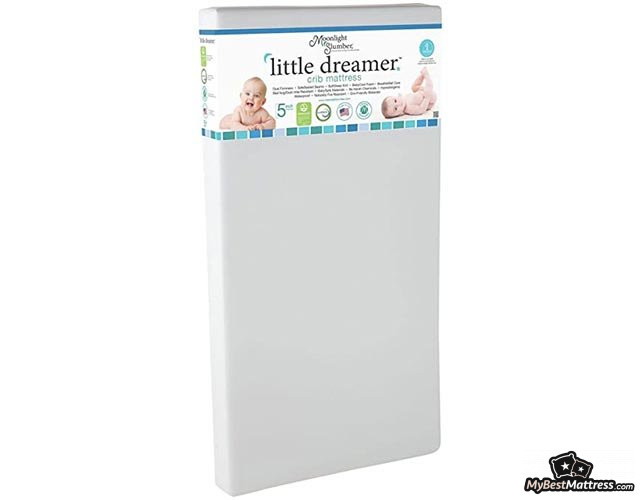 Things we liked:
+ Two-sided
+ Odor protection
+ Waterproof
Things we didn't like:
Moonlight Slumber offers a very special product to a newly-born toddler - the "Little Dreamer".
Little Dreamer is a double-sided mattress. This, by default, is one of the best features that the best crib mattress could have. Why? A double-sided mattress means that there are two firmness options to choose from.
Not all babies are the same - just like fully grown adults, toddlers are going to enjoy different firmness options. Some babies will like to sleep on a soft surface, while others might get the best night's sleep on a mattress that's as firm as a rock.
Little Dreamer does a great job of combining the best of these two worlds - instead of purchasing two different mattresses, as soon as your child changes their preference, you'll be able to simply flip the Moonlight Slumber's bed and that's it - a brand new, best baby crib mattress!
In addition to all of that, Little Dreamer comes equipped with all of the essential features that you'd expect out of the best crib mattress - odor protection, waterproof cover, no chemicals.
On top of all of that, Little Dreamer can surely be a great contender for the spot of the best organic crib mattress - the product is made out of plant-based foam material!
Moonlight Slumber's Little Dreamer seems to retail for around $196,90 per item.
Ranks #2 out of 7 Mattresses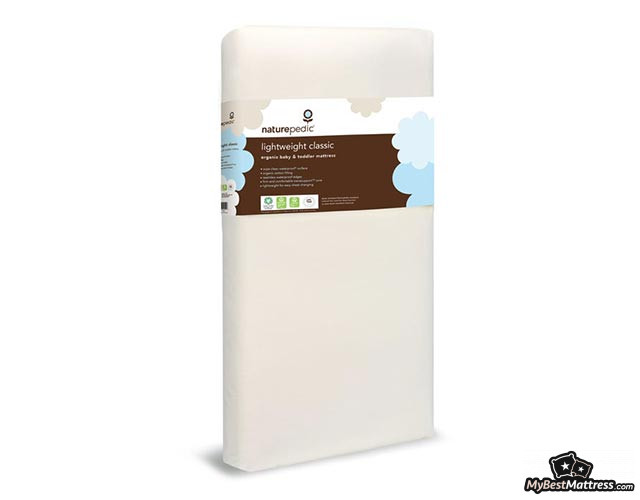 Things we liked:
+ Made out of organic cotton
+ Allergy-free
+ Waterproof
Things we didn't like:
- Higher than average price tag
If you've been going through some of our other (adult) mattress reviews, Naturepedic might seem like a familiar name. That's because we've already reviewed Naturepedic some time ago - now let's take a look at the children's bed that the company offers.
Naturepedic is another contender for the spot of the best organic crib mattress - hence the name of the company! The baby mattress that they offer is made out of completely organic, plant-based cotton - this way, the possibility of some major allergic reactions is avoided.
To add to that, Naturepedic stands strong among the best crib mattress reviews by bringing all of the essential, make-your-life-easier types of features to the table. The mattress is super-light (in comparison to other contenders for the spot of the best baby crib mattress), is waterproof and foul smell-resistant.
On top of all of that, just as Moonlight Slumber, Naturepedic also comes equipped as a double-sided baby crib mattress. Again, this is great news - you'll be able to use the same mattress both while your baby is, well… a baby, and when they grow older and become a toddler.
The drawbacks? Well, there's only one notable drawback that a lot of the best crib mattress reviews mention - price.
Naturepedic's baby mattress comes out to be $259,00. That's quite a bit more expensive than that of Moonlight Slumber's Little Dreamer. That being said, a single look at the customer reviews will show you that Naturepedic is truly a top rated crib mattress.
Ranks #3 out of 7 Mattresses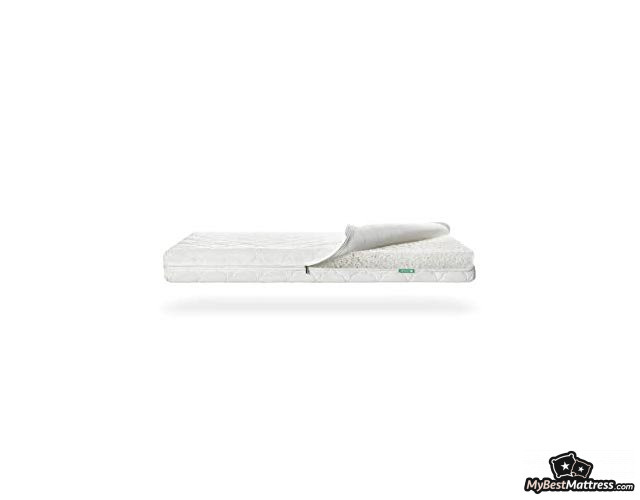 Things we liked:
+ Organic mattress
+ Breathable
+ Made out of food-grade polymer
Things we didn't like:
Now, if you want to talk about green mattresses, look no further than the Newton crib bed.
Newton is, without a doubt, one of the best baby crib mattresses. First of all, the organic side of things - the mattress is made without glue, without any synthetic or other potentially allergy-inducing materials, and without any metal springs or coils.
So… What is it made out of, then?
Newton is made out of food-grade polymer. It is a special type of a material that's completely eco-friendly. Great news for anyone who's also concerned with the environment!
The polymer isn't only cool for being an eco-friendly material, though. What it does is allows some top-tier mattress breathability - both literally and figuratively.
In a literal sense, Newton sleeps really cool - your baby won't have any heat waves bugging them throughout the night. However, the mattress also does a great job at being, well… breathable - even if the child turns over on their back, they will be able to breathe. Basically, Newton has found a way to ensure babies don't suffocate in their sleep.
While Newton can boast some fancy technology with their product, this does come with an added cost. The contender of the spot of the "best crib mattress" totals out to be $299,99 per item.
While that's quite a bit more expensive than, say, Moonlight Slumber's Little Dreamer, Newton does bring some interesting options to the table!
Ranks #4 out of 7 Mattresses
Things we liked:
+ Organic mattress
+ Breathable
+ Flippable
Things we didn't like:
Sol is yet another organic baby mattress. It being organic is an automatic win in any parents' book - good start!
Sol is made out of some special materials that make it so that the mattress sleeps at the optimal temperature, no matter the time of year it is. During the summertime, Sol is going to sleep cool in order to prevent excessive sweating, while in winter, the mattress is bound to keep your baby warm and cozy.
As far as top rated crib mattresses go, Sol has all of the essential aspects figured out - it's breathable, comfortable and made out of organic materials. That said, the mattress does have its drawbacks - one of the major ones being that the cover isn't removable.
A removable cover would make the process of cleaning the mattress a whole lot easier. And while the mattress is still (reportedly) relatively easy to clean and take care of, it's still advised that you purchase some additional, removable covers.
A big win for Sol is the fact that it's a flippable mattress. However, the price does reflect that - Sol comes out to be $299,00.
Now, whether that's a "good" price or not, it's going to depend on the customer in question. If you're interested in an organic, flippable mattress, then Sol could be a great alternative. That said, the fact that there's Newton - a similar mattress with some special construction that offers additional features for the same price - doesn't really help Sol's case, now does it?
Ranks #5 out of 7 Mattresses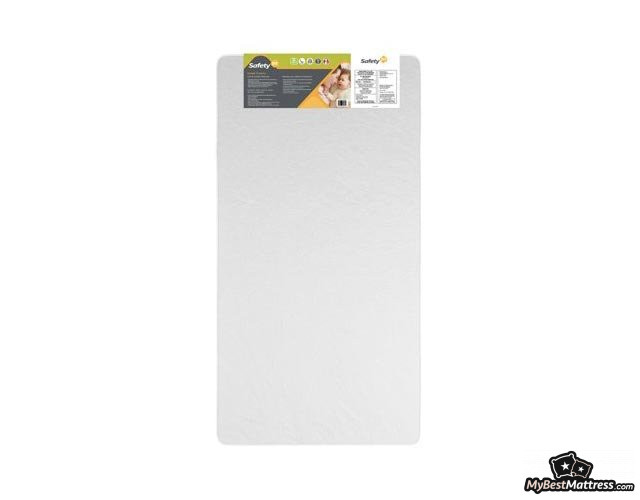 Things we liked:
+ Very affordable
+ Eco-friendly materials
+ Allergy-free
Things we didn't like:
Safety 1st - as the name implies - is one of those best crib mattress providers that care about the surface on which your baby sleeps.
The company's product has passed many different tests in order to become one of the best baby crib mattresses in the industry. Most of these tests have to do with green materials used to create the bed. This is some pretty good news for anyone worried about just how "green" the mattress on which their baby sleeps on is.
That's not really the reason for which Safety 1st is famous for, however. That would have to be the price.
As of writing this "Best Crib Mattress" list, Safety 1st retails for $89,78. That's extremely cheap! Naturally, the first question that might pop to someone's mind sounds something like this - where's the catch?
Well, customers report that the mattress isn't really good at aging - not even a year in, people claim that the cover of the bed starts flaking off, and that the overall quality of the bed deteriorates rather quick.
While this is definitely some bad news for anyone looking for a long-term product, it all kind of depends on the usage and your expectations. Sure, Safety 1st might not be the "sturdiest" baby mattress around, but this is somewhat reflected in the price of the bed.
Ranks #6 out of 7 Mattresses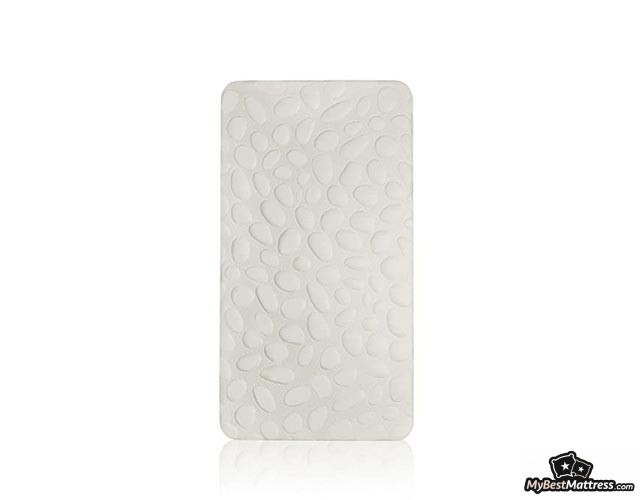 Things we liked:
+ All-features-included
+ Flippable
+ Eco-friendly
Things we didn't like:
Nook is yet another popular name in the industry of the best baby mattresses.
The main reason for Nook's popularity seems to stem from the fact that it's an "all-features-included" mattress. This means that, once you purchase Nook, you won't need to worry about any additional covers, mattress pads or anything in between.
Nook is a dual-sided mattress. Same as the earlier-talked-about contenders for the spot of the best crib mattress, you will be able to flip the product over for an increased (or decreased) level of firmness.
Furthermore, Nook is completely toxin-free. It's designed to allow your baby to sleep comfortably and without a fear of any potential allergies.
All of that being said, the one thing that might give you a mini heart attack is the price of the Nook Pebble mattress.
As of writing this list, Nook costs $395. That's quite a big increase in price, especially after talking about Safety 1st! That said, however, it's important to stress the earlier-mentioned fact that, purchasing Nook, you won't need to worry about any other additional mattress-related items.
Ranks #7 out of 7 Mattresses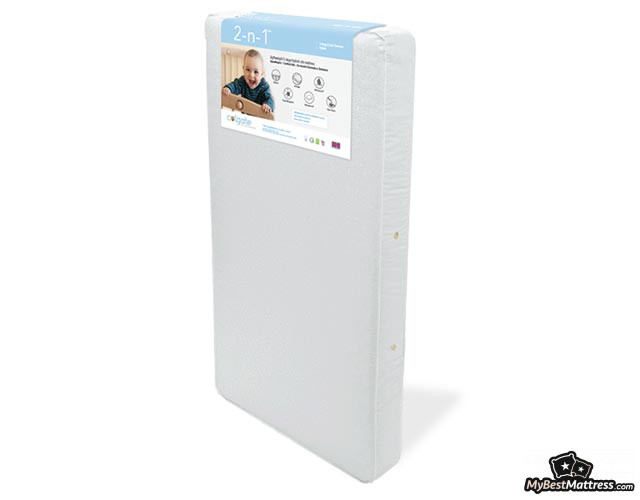 Things we liked:
+ Dual-sided
+ Eco-friendly
+ Flame-resistant
Things we didn't like:
Finally, the last bit of customer best crib mattress reviews that we'll be taking a look at are going to revolve around Colgate.
So… What's special about Colgate?
Well, to tell you the truth, while Colgate doesn't bring any "exclusive, new and special technology" to the table, it's simply an all-around well-equipped mattress.
Colgate is dual-sided (multiple firmness options), eco-friendly, flame-resistant and provides sound sleep for both babies and toddlers. According to the customer reviews, the mattress is able to combine various different features of other mattresses on this list into a single, well-designed product.
The Eco Classica Colgate mattress costs $219,99. A pretty standard price, all things considered!
Conclusions
So - these were the 7 most popular and most well-known baby crib mattresses in the current market. All of the mattresses mentioned on this list come with their own pros and cons - which one should you choose for your own baby?
It all depends on his or her preferences.
Make sure to take the time to figure out what your baby likes and what they dislike, how they react to different materials, and so on. With this information in mind, you'll be able to choose the best crib mattress for your baby or toddler in no time!
I hope that this "Best Crib Mattress" list was helpful to you. Also - if you yourself could also use a brand new mattress, remember to check out our review of the best mattresses in the industry!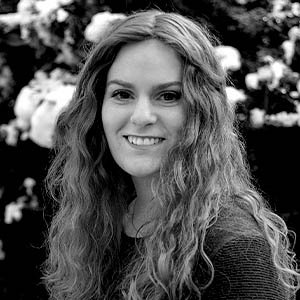 Mushkee Wolf
Certified Gentle Sleep Coach
Contributed By Mushkee Wolf, Certified Gentle Sleep Coach
Mushkee is a Certified Gentle Sleep Coach as well as a loving mom of a 3-year-old boy and 18-month-old toddler. The comprehensive baby sleep coach training, as well as Mushkee's own experience with...
Read Full Bio...
Scientific References
Contributed by Mushkee Wolf, Certified Gentle Sleep Coach

1. Radwan A, Fess P, James D, et al.: 'Effect of different mattress designs on promoting sleep quality, pain reduction, and spinal alignment in adults with or without back pain; systematic review of controlled trials.'

2. Lauren Hale, Gregory W. Kirschen, Monique K. LeBourgeois, et al.: 'Youth screen media habits and sleep: sleep-friendly screen-behavior recommendations for clinicians, educators, and parents'



Leave your honest Best Crib Mattress review
Leave your genuine opinion & help thousands of people to choose the best mattress. All reviews, either positive or negative, are accepted as long as they're honest. We do not publish biased reviews or spam. So if you want to share your experience, opinion or give advice - the scene is yours!