We all want to sleep well, whether it be in our own beds back at home or even outdoors or at a friend's place. For situations where you'll have to stay away from your bedroom for an extended period of time (or perhaps you yourself are having guests?), you'll need the best air mattress out there.
This review will help you find just that.
Today, we'll cover some of the best air mattresses in the industry. 3, to be exact - we'll talk about each one of their pros and cons, and some other specifics. Before that, however, we'll take a look at why you might need an air mattress, in the first place.
Air mattresses, however, have a lot of cons - for example, they aren't going to be beneficial for anyone who's looking to alleviate their back pains[1]. If you're looking for a long-term product, I'd advise you to take a look at a different list containing some of the best mattress providers in the current market.
The air mattress list goes, as follows:
The better alternatives for air mattresses are:
Why Should You Look for the Best Air Mattress?
Let's get something straight - air mattresses aren't exactly the crème de la crème of the mattress industry. The majority of people concentrate on searching for long-term options, such as all-foam or innerspring products that they could then place into bed frames and be dealt with it.
That shouldn't always be the case, however.
Some of the best air mattresses can make your life that much more simple. Let's say, you're having a couple of friends over, and they're going to stay for a few nights. You don't really have a place for them to sleep, and are considering buying ones of those foldable sofas.
That's nonsensical, especially when there are so many air mattress reviews.
Air mattresses can also be used for various different purposes - a good example of that would be a mattress that you can inflate for your friends to crash on to, or that you can take outdoors and put into a tent.
All in all, whether you're looking for the best air mattress for everyday use, or for a special type of an occasion, you should always strive for the best out of the best. That being said, after we're done talking about the best air mattresses, we'll move on to discussing some of the best beds, in general.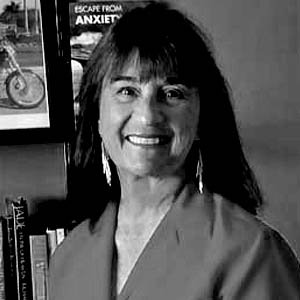 Peggy Sealfon
Personal Development Coach
What should be done every day to ensure good sleeping patterns?
Sleep can be affected by stress. To mitigate stress on a daily basis, you should practice regular stress-reducing habits. These include the following:

1. Exercise (but not within four hours of going to bed).
2. Eat balanced meals to fuel the body healthfully (avoid eating heavy meals close to bedtime and eliminate caffeinated beverages in the evening).
3. Have a pre-sleep routine to wind down at the end of the day (avoid stimulating activities close to bedtime).
4. Be aware of the signs of stress and learn techniques that calm your nervous system so you may relax more easily.

It is important to develop positive attitudes towards sleep so that you develop good sleep habits.
Ranks #1 out of 7 Mattresses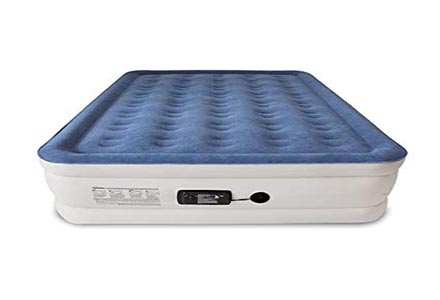 Things we liked:
+ Great air pump
+ Waterproof cover
+ Adjustable firmness
Things we didn't like:
SoundAsleep's Dream Series mattress is often referenced as one of the best air mattresses out of all the different air mattress reviews.
What makes this bed so special? Well, for starters, both of the processes of inflating and letting air out of the mattress are pretty simple and straightforward. When a whole bunch of mattresses come with difficult-to-use air pumps, SoundAsleep is super-easy to manage and work with.
Furthermore, while we're on the topic of quality and ease of use, it's worth mentioning that SoundAsleep might just be the best air mattress for everyday use because of just how sturdy and well-designed it is.
This is rather evident from all of the different customer air mattress reviews. People claim that they've (accidentally) done all sorts of things to this contender for the spot of the best air bed, and it still remained unscuffed. Because of the way that it's built, SoundAsleep can hold a whole lot of mass on itself (450-500 lbs), has a waterproof mattress top and is resistant to sharp and pointy objects.
Finally, it's also important to stress the fact that as far as the best air mattresses for everyday use are concerned, SoundAsleep has a pretty decent life expectancy. It does not leak air, and in turn maintains an even shape, which then prolongs the amount of time that this best air bed is going to serve you, without wearing down.
Pricing-wise, the Dream Series of SoundAsleep comes out to be $119,95 for a Queen-sized mattress (excluding shipping).
Ranks #2 out of 7 Mattresses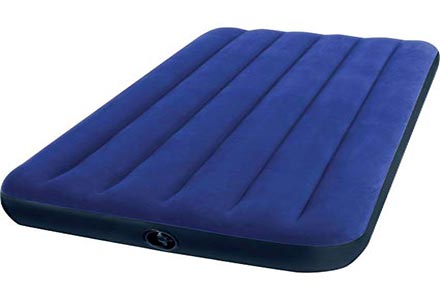 Things we liked:
+ Super-cheap
+ Durable
+ Waterproof surface
+ Adjustable firmness
Things we didn't like:
- Leaks air
- Not suitable for long periods of sleep
The Intex Classic Downy is, admittedly, one of the most affordable "best inflatable mattresses" out there. But that's not the only reason for why people love it.
Since the mattress on the smaller side of the spectrum, it's super-easy to manage - in more ways than one! It inflates very quickly, is very light (especially when compared to some of the higher-end best inflatable mattresses out there) and fits very comfortably almost anywhere you'd want to put it.
According to a whole lot of the "best air bed" reviews, the Downy is also surprisingly sturdy. This is odd mostly because of just how thin the mattress is - most of the air beds that are this thin deal with the problem of wearing down relatively easy.
Having said that, customers do report air leakage. Some say that it's quite an extensive amount of air that is leaving their Downy, and that it needs constant re-pumping, while others claim that the leakage is almost unnoticeable.
And, of course, we should talk about the price. I did already mention that it's one of the most affordable air mattresses out there, but what does that mean when converted into numbers?
Well, the Intex Classic Downy (the double-sized one) currently sells for around $19,99 (when converted from GBP). Yup, you've read that right - $19,99! All things considered, that's an amazing price tag!
Ranks #3 out of 7 Mattresses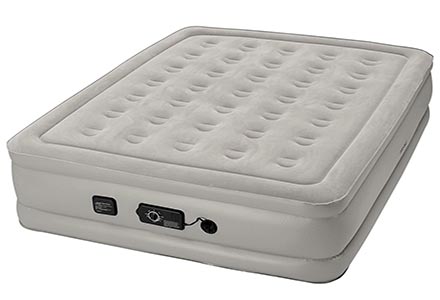 Things we liked:
+ Great height
+ Multiple firmness options
Things we didn't like:
Finally, the Insta-Bed Raised - an air mattress that has been growing in fame because of its height.
Good (optimal) mattress height is just one part of the equation, though. The mattress also comes with a great air pump - it's completely quiet, and keeps the same level of airflow all throughout the mattress.
While some customers state that Insta-Bed can't be the "best inflatable mattress" mainly because it's too heavy and bulky to be constantly moved around, this doesn't seem to be too much of a problem for many.
As of writing this "best air mattress" review, the price of the Insta-Bed Raised air mattress is $154,95.
Better Air Mattress Alternatives
Now that you know about the best air mattresses out there, it has to be said - while these beds are OK for outdoor camping and other, similar activities, they are really not suitable for longterm indoor sleep. Even guest-wise, you probably wouldn't want your friends waking up in the morning all grumpy because of just "how bad of a sleep" they've have, right?
Now that we've covered the top three best air mattresses in the market, let's change things up a little, shall we?
Ranks #4 out of 7 Mattresses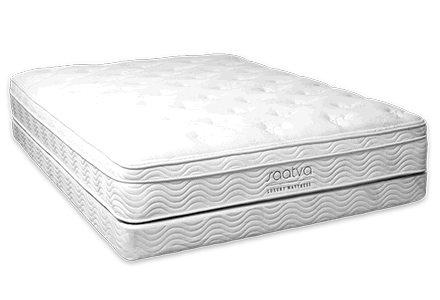 Things we liked:
+ Very bouncy and responsive
+ Cool (temperature AND visual-wise)
+ Top-tier edge support
+ Handcrafted in the US from ECO materials
Things we didn't like:
Better Alternatives for Air Mattress
Let me just put this out there - Saatva is great.
The mattress is designed to be an innerspring bed - it's made out of springs and metal coils. This makes the bed very responsive (as opposed to the sinky all-foam design of, say, Puffy) and cool.
Saatva is also known for being a relatively silent mattress. This is rare for an innerspring! Most coil-on-coil design beds are prone to making a whole lot of noises, sooner or later. According to Saatva customer reviews, though, it would seem that the company has managed to avoid this issue entirely (for the most part, at least).
If you're someone who tends to roll around in their sleep, then you'll also be happy to know that Saatva's edge support is top-tier - that's yet another benefit of the innerspring design. Proper edge support means that you can lie on the edge of the mattress without fear that you might accidentally slip and fall off the mattress.
What is the Price of the Saatva Mattress?
Saatva's prices are, as follows:
Those are very decent prices, especially keeping in mind the overall quality of the product!
Ranks #5 out of 7 Mattresses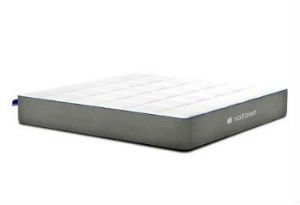 Things we liked:
+ Ultimate comfort for all sleepers
+ 100% risk-free 365-night trial
+ Pressure point relief for any body type
+ Unique 4-layer design
Things we didn't like:
- Might be a bit too firm for some people
- Some customers report that the mattress is a tad bit too warm
A favorite of many, Nectar is an all-foam mattress with some impressive popularity.
The main reasons for that popularity actually have to do with the way that Nectar is constructed. While foam beds don't really have a reputation of being the most durable products around, Nectar aims to be that one exception.
Customers report that they've noticed minimal wear to their Nectar mattresses over the years. While the average life expectancy for an all-foam mattress ranges somewhere around the 5-year mark, Nectar can, apparently, easily outlive this (if taken care of, of course). That's impressive!
It doesn't end there, though. Being a foam mattress, Nectar is naturally very good at isolating motion and conforming to the sleeper's body. That said, it's actually at the top when it comes to foam products that are also cool and silent, too! While it's not too strange to see a foam mattress that doesn't make any noises, it's a different story as far as temperature neutrality is concerned.
What is the Price of the Nectar Mattress?
The pricing options for the Nectar mattress:
Absolutely amazing prices for such a well-rounded mattress! Honestly, it's difficult to find a decent bed that wouldn't cost you an arm and a leg, but Nectar might just be that bed.
Ranks #6 out of 7 Mattresses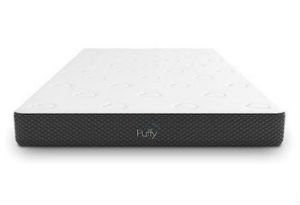 Things we liked:
+ Best for all type of sleepers
+ Lifetime warranty
+ Total spine pressure elimination
+ Highest breathability & coolness
Things we didn't like:
- Average temperature neutrality
Puffy is an amazing all-foam mattress. It comes equipped with all of the great features that are usually associated with foam products - it's super-conforming, isolates motion extremely well, isn't too hot and doesn't squeak.
While it's not the most responsive mattress in the market, this shouldn't be a problem for those who are only looking for a good night's sleep. The "responsiveness" part is honestly most important to those who would also like to spice up their sex life.
What is the Price of the Puffy Mattress?
The pricing options for the Puffy based model are:
An affordable mattress for sure!
Ranks #7 out of 7 Mattresses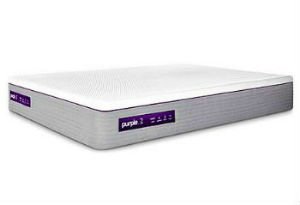 Things we liked:
+ Really good temperature neutrality
+ Firm, but not too much
+ Great motion isolation
Things we didn't like:
- Expensive
- Not the best edge support
Ah yes. The legendary New Purple mattress.
I love reviewing this bed.
While it's far from being "the best AIR mattress", the New Purple can definitely be considered one of the best mattresses, overall. And there are a few good reasons for why that's the case.
First of all, the original Purple mattress was a great product, to begin with. The company behind the mattress has taken all of the flagship product's good features and enhanced them, and also improved on all of its shortcomings, too.
The result? An all-around amazing bed.
The New Purple comes equipped with some special technology that allows unparalleled airflow and temperature neutrality.
The bed is a hybrid one - it's a mix of pocketed coils, gel and polyester. This unlikely mix is the reasons for why purple has managed to score points in both the innerspring and foam mattress departments - the bed is very responsive, yet absorbs motion well. It's very cool, but isn't "hard" (actually, you can choose the firmness level as you purchase the New Purple).
What is the Price of the New Purple Mattress?
You could say - if the New Purple is so good, then it must be way out of reach of anyone looking for the "best air mattress"!
Well… Not really. Here are the prices for the New Purple:
While it' not the cheapest mattress around, it's very far from being crazy-expensive.
Conclusions
So then, this wraps up our "Best Air Mattress (but not only)" review.
We've talked about the top air mattresses in the current industry, and we've also discussed the best long-term alternatives.
Honestly, while air mattresses do have their use, you should always consider investing a little bit more money and getting yourself a product that will serve you for years to come. While it may not be viable for reasons we went over at the beginning, you'll increase your chances of sleeping a required amount of time - something that's especially important in one's adolescent years[2].
Furthermore, all of the best mattresses providers have sleeping trials - if you're not satisfied with what you see, you can always just return the bed and get a full refund!
I hope that that this list was useful to you. Best of luck choosing the best mattress, whether it be an air one, or else!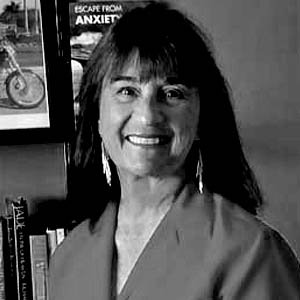 Peggy Sealfon
Personal Development Coach
Contributed By Peggy Sealfon, Personal Development Coach
Peggy Sealfon is a personal development coach, author, motivational speaker, and recognized internationally as an expert on dealing with stress and anxiety, especially as it relates to wellness and...
Read Full Bio...
Scientific References

Contributed by Peggy Sealfon, Personal Development Coach

1. Kovacs FM, Abraira V, Peña A, et al.: 'Effect of firmness of mattress on chronic non-specific low-back pain: randomised, double-blind, controlled, multicentre trial.'

2. Ian G. Campbell, PhD, Amanda M. Kraus, BS, Christopher S. Burright, BA, and Irwin Feinberg, MD: 'Restricting Time in Bed in Early Adolescence Reduces Both NREM and REM Sleep but Does Not Increase Slow Wave EEG'



Leave your honest Best Air Mattress review
Leave your genuine opinion & help thousands of people to choose the best mattress. All reviews, either positive or negative, are accepted as long as they're honest. We do not publish biased reviews or spam. So if you want to share your experience, opinion or give advice - the scene is yours!