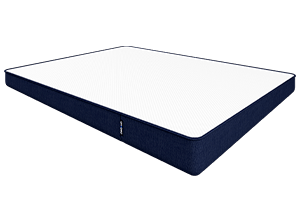 We all know that it can be difficult to find a mattress that would be both durable but not too pricey, supportive, yet not too firm, bouncy, yet isolate the motion transfer. However, it doesn't mean that it's impossible to find such an option.
Since we're all choosing mattresses based on our personal needs, it's important to pay attention to the factors that matter to us the most. After all, poor sleep can lead to multiple health issues[1] that can negatively affect the quality of your life.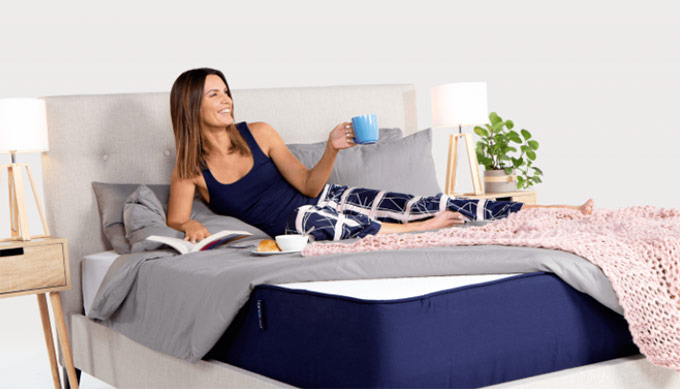 In this Onebed mattress review, I will focus on the company's original model, including its structure, pros and cons, and other factors that matter when choosing a mattress for your personal wants and needs. I will focus on multiple Onebed reviews that share real experiences to provide you with the most reliable information.
Without further ado, let's get started.
Verdict at a Glance
Onebed Original mattress is designed using high-quality materials, its firmness can be adapted based on your personal needs. According to customers, it manages to isolate motion transfer to a significant extent, promotes breathability and alleviates pressure points. However, you might want firmer edges.
Pros
Adjustable firmness
High-quality Dunlop latex
Pressure point relief
Completely noiseless
Onebed Reviews: PROS
I would like to begin with the positive aspects that multiple Onebed reviews distinguished.
High-Quality Materials
The most important thing that influences mattress durability and the way it feels is the construction. High-quality materials can provide you with comfort and longevity, whereas the poor ones could mean that your bed will start sagging a few years into usage.
That being said, let's take a look at Onebed Original mattress construction:
The cover: designed of plush polyester, the cover has large comfortable dimples. According to Onebed reviews, it's really pleasant to the skin and ensures that your mattress stays in place.
Top layer: 4cm of Dunlop latex ensures that the mattress is breathable as well as bouncy and responsive. Needless to say, couples know that bounciness can help to improve sex life.
Middle layer: 4cm of high-density, viscoelastic memory foam. This layer ensures that the mattress conforms closely to your body and alleviates pressure points.
Bottom layer: 18 cm of high-density polyethylene foam that provides support and longevity.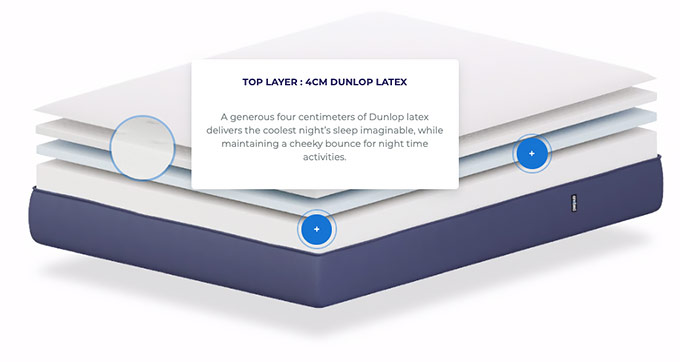 As you can see, Onebed Original mattress is very well designed. However, I would like to go through multiple Onebed reviews and focus on different factors that matter when picking a top-tier mattress.
Adjustable Firmness = Suitable For All Sleepers
It's not a secret that finding a perfect mattress for yourself can be really challenging. You have to consider your body type, weight, sleeping position and personal preferences in order to choose the right level of firmness.
Those of you who are wondering about what type of mattress is best when it comes to sleep deprivation, you should know that there's enough evidence that reveal the positive effects firmer mattresses have on the quality and health of our sleep.
That has to do with the fact that softer mattresses are usually unable to provide you with the right amount of support that's needed to keep your body in a healthy position. Needless to say, it can lead to aches and pain in the morning, which indicates that you're sleeping on an unsuitable mattress.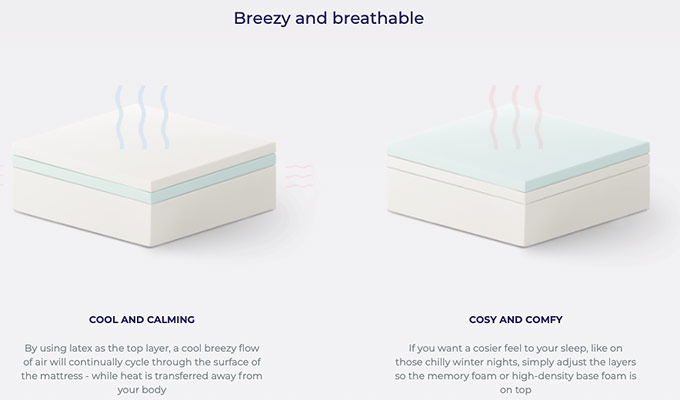 Multiple Onebed reviews claim that the best thing about the Original mattress is that you can adapt its firmness based on your personal needs. To do so, you simply need to change the order of the layers and get a mattress that's medium, medium-firm or firm. Therefore, it's even better than flippable mattresses that can provide you with two firmness options in one.
Let me explain to you how it works. If you want your mattress to feel medium firm, you should put the memory foam layer first. If you want it to be medium-firm, the latex layer should go first, and if you want it to be as firm as possible, you should put the support layer first, then memory foam and latex layer.
Therefore, no matter if you're back, side or stomach sleeper and if you're light-, medium-, or heavy-weight sleeper, you'll be able to adapt the Onebed Original mattress based on your personal needs. According to Onebed reviews, it's amazing when you're not sure which firmness option to pick.
Pressure Point Relieving Properties
If you wake up in the morning feeling sore, this is probably because you're either sleeping on an unsuitable mattress that doesn't provide you with pressure-relieving properties or it's simply time to get a new, better one.
When looking for a mattress, one of the most important aspects that you should pay attention to is pressure relieving properties.[2] It can lead to higher-quality sleep and ensure that you're waking up completely relaxed.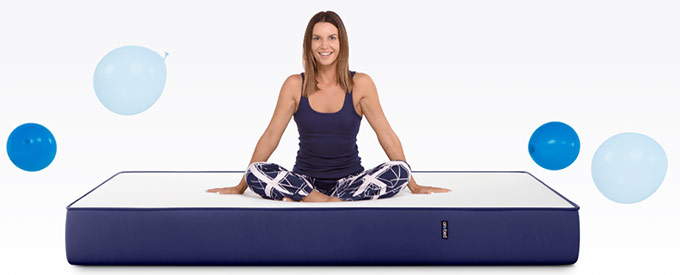 Based on Onebed reviews, the Original mattress offers instant pressure relief. That's why it's a perfect option if you're suffering from chronic pain in your back or joints. However, since you can adapt Onebed construction based on your needs, you should find which firmness option works the best for you.
Enough Bounciness
Bounciness is not something that many mattress providers talk about, just because differently from pressure point relief or motion isolation, it doesn't directly affect the quality of your sleep. However, it's fair to say that bed is not only made for sleeping, am I right?
Talking about bounciness, there's no doubt that it can positively affect your sex life. Mattress bounciness and responsiveness ensures that you're not sinking too deep into it but rather bounce back quickly, making the process so much more enjoyable.

When it comes to Onebed Original mattress, I wasn't expecting much from it and thought that it's not really responsive, just like many other memory foam mattresses. However, I guess that Dunlop latex makes the whole difference.
According to Onebed reviews, the company's Original mattress ir really responsive and bouncy as well as can help to improve your sex life, even if you're quite pleased with it. Thus, if bounciness is something that you need, then you should definitely consider this company's Original mattress.

Did you know?
Sleeps Cool, Feels Refreshing
When it comes to the temperature regulating properties, the majority of memory foam mattresses aren't performing that well. Memory foam and polyfoam are likely to trap your body heat and, consequently, you'll sleep too warm.
For this reason, mattress providers that manufacture mattresses with foams, have to think about different ways to solve this issue. Some of them offer gel-infused memory foam, others provide you with a breathable cover, and so on. However, that doesn't always work.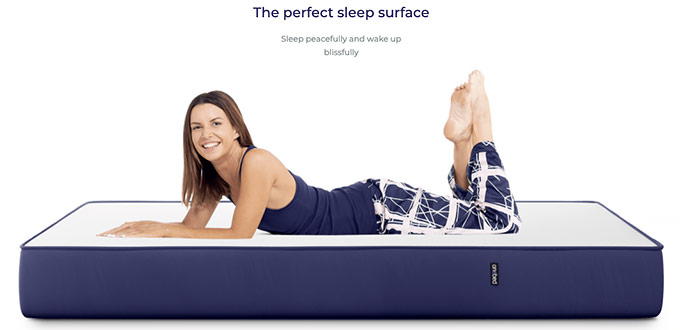 Since Onebed Original mattress also has foams in its construction, I was pretty concerned at first, however, the latex layer makes the whole difference. According to Onebed reviews, it's really breathable and doesn't trap heat. However, if you want to get the most of it, you should make sure to put the latex layer first.
No Motion Transfer - Ideal for Couples
Memory foam and latex mattresses are quite well-known for motion and noise isolation qualities. Innerspring mattresses, on the other hand, tend to deal with it quite poorly.
Now, since the Onebed Original mattress is designed from latex, memory foam and polyurethane foam, you can be completely sure that even if your partner keeps tossing throughout the night, you will be able to enjoy uninterrupted sleep.
When it comes to noise, it's associated with mattresses that have springs in their construction. Thus, once again, there's nothing to be worried about when it comes to Onebed mattress - it's completely noiseless when bearing weight.
Therefore, this bed is perfect for couples, not only it's bouncy enough to improve your sex life but also manages to isolate motion transfer and noise that are necessary for high-quality rest.
Onebed Reviews: CONS
It's difficult to find a perfect mattress that would fit everyone's needs. That's why all of them have flaws or something that you may not appreciate as much. Now, let's take a look into the aspects that Onebed reviews distinguish as issues.
Edge Support - Could be Better
People often underestimate edge support, however, it's as important as many other aspects, such as pressure point relief or motion isolation. There are a few reasons for that.
When a mattress has firm edges, it means that it's sturdy and reliable. In most cases, mattresses with firm edges are more durable than those with soft ones. However, it also depends on the provider and the quality of the materials that were used.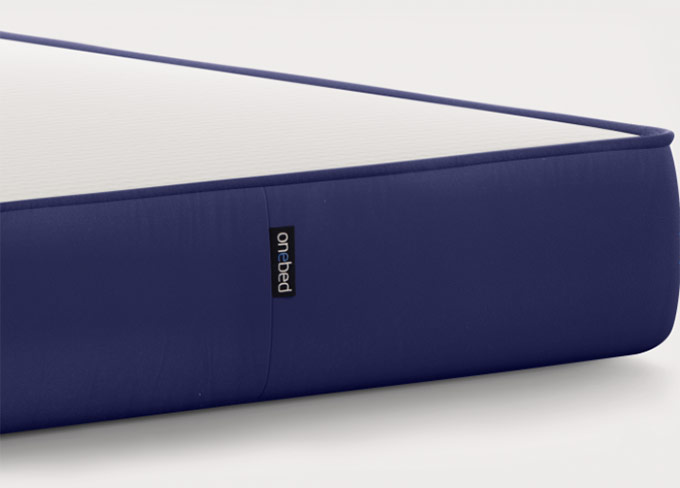 What is more, you probably know the feeling when you're resting on the side of your mattress and feel as if falling out of it. That's how mattresses with soft edges make you feel. In most cases, this problem is associated with foam mattresses.
When it comes to the Onebed Original mattress edge support, customers claim that they lack firmness. When sleeping on the side of Onebed mattress, you might feel as if sinking, which is not the most pleasant feeling.
This issue is quite minimal when it comes to light-weight sleepers, however, if you're a heavier individual, it won't be comfortable.
Onebed Prices and Additional Details
Now, even though we already discussed all the most important aspects of this Onebed mattress review, there are additional details that you should consider before making the final decision. Thus, let me present you Onebed pricing, warranty, shipping details, and other important information.
What is the Onebed Original Mattress Price?
Let's take a look at Onebed mattress prices. Here's the list for Onebed Original mattress prices and size options:
Note that prices are the object of change, so by the time you'll be reading this Onebed mattress review, they might be slightly different.
As you can see, Onebed Original mattress offers not only amazing features but also attractive prices. That's quite surprising knowing that the company is using Dunlop latex, which tends to be expensive, in the Original mattress construction.
Now, I know that many of you choose physical stores instead of ordering products online due to the fact that it can be quite risky to purchase a mattress without trying it out first. However, let me just tell you that it's so much better to order Onebed Original mattress online. There are a few reasons why.
First of all, Onebed offers free shipping in Australia, which means that you can spare your savings significantly. Secondly, the company offers a 125-night sleep trial that provides you with more than enough time to try Onebed Original mattress and decide if it's right for you. If you decide that it's not exactly what you were looking for, the company will provide you with a full return and your mattress will be donated to the Salvation Army.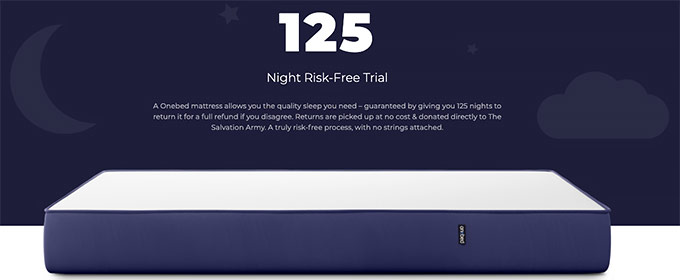 The final aspect that Onebed reviews appreciate is a 15-year warranty that comes together with the Original mattress. This means that if any accidents happen during shipping or if any manufacturing flaws appear, you can contact the company and they will make sure to fix the problem.
Therefore, multiple Onebed reviews agree that purchasing a mattress online can be so much better.
How Much Does Onebed Mattress Weigh?
You won't be able to find on the Onebed mattress official site how much their mattresses weigh, however, what we do know is that it comes packed in a box that's quite easy to move around. Most likely, it should weigh as much as mattresses that have a very similar structure, that's about 30 kilos (queen-size).
Thus, even if you don't have anyone that could help you to set it up, there's no need to worry. You'll be able to move the box around your home without much effort.
Now, once you unpack the mattress, you should give it some time to fully expand. It might take a few hours or a day, so don't rush into sleeping on it.
Conclusions
Therefore, Onebed Original mattress is very recommended for those who are not sure which firmness option to choose. The mattress can be adjusted based on your personal needs by simply changing the order of the layers.
According to Onebed reviews, it sleeps really comfortably, manages to isolate motions transfer, alleviates pressure points, provides bounciness and responsiveness as well as other amazing properties. That being said, I would definitely recommend this mattress for various sleepers.
Scientific References
1. Geoffroy PA, Oquendo MA, Courtet P, et al.: 'Sleep complaints are associated with increased suicide risk independently of psychiatric disorders: results from a national 3-year prospective study.'
2. Baker EA, Leaper DJ: 'Pressure-relieving properties of a intra-operative warming device.'
Leave your honest Onebed review
Leave your genuine opinion & help thousands of people to choose the best mattress. All reviews, either positive or negative, are accepted as long as they're honest. We do not publish biased reviews or spam. So if you want to share your experience, opinion or give advice - the scene is yours!