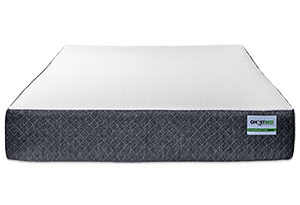 The GhostBed mattress brand belongs to the well-known company Nature's Sleep. You have probably heard about it before. The Founder of Nature's Sleep Marc Werner had undergone three neck surgeries, and nothing seemed to be helping to reduce the pain he's suffering from. That's why, in 2001, he decided to design a pillow on his own.

The GhostBed followed 9 years after that and was introduced in 2010. At first, there was only one mattress option - the original GhostBed, however, now you can pick from 4 different models and find an alternative based on your needs.
In this GhostBed review, I'll shortly introduce you to all four GhostBed mattresses, however, will be focusing on their most popular, original bed, its pros and cons, pricing, and additional information based on GhostBed reviews.
Verdict at a glance
The GhostBed is a memory foam and aerated latex mattress. Even though there are some mixed GhostBed reviews, it's clear that the mattress alleviates the pressure points, minimizes the motion transfer to a significant extent and sleeps quietly. However, some of you might find it sleeps too warm and is not bouncy enough.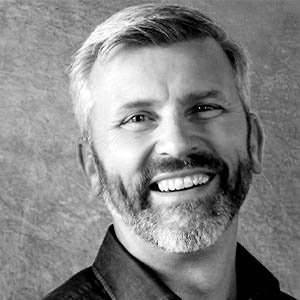 Keith Poorbaugh
Physical Therapist, Owner of Northern Edge Physical Therapy
How can various sleep accessories help us sleep better?
Sleep accessories can be useful for measuring sleep behavior and improving sleep hygiene. Unfortunately, the tools available for self-assessment of sleep quality are not very accurate. According to a study published in JMIR in 2019, showed that a common tool used to measure sleep stage transitions had the tendency to overestimate the probability of staying in a particular sleep stage while underestimating the probability of transiting to another stage. Just the utilization of a device to measure sleep behavior has been shown to improve sleep hygiene but the devices are not as accurate as an actual sleep study in a laboratory setting.
Pros
Alleviates pressure points
High-end product
Completely silent
One firmness option for almost every sleeper
Cons
Lacks bounciness
Not the strongest edge support
GhostBed Reviews: Intro
As I already said, GhostBed offers four different mattress designs. While their original GhostBed model maintains the most popular one, you can also choose among GhostBed Luxe, GhostBed Flex, and GhostBed 3D Matix (the newest model).
Before rushing into the original GhostBed reviews, let me shortly introduce you to each of them:
If you want to get more details about these beds, you should go directly to their site. But if you decide to stay, then GhostBed review is waiting for you in the further section.
PROS
Let's begin this GhostBed review from the positive aspects.
Alleviates the Pressure Points
First of all, you should know that adults need at least 7 hours of sleep[1] per night to promote better health. That's almost one-third of the day. However, it's important to remember that quantity doesn't necessarily mean quality.
When you sleep on the old mattress that's lost its shape years ago, you might wake up feeling more tired than before sleep. What is more, back and neck pain is also associated with such a bed. That's not the way it should be.
Every well-designed mattress should alleviate the pressure points[2] and lead to more restful sleep. Based on GhostBed reviews, sleepers noticed a major pressure point relief after they changed their old bed for the Ghost. Some individuals even noticed that their chronic back pain is getting less noticeable.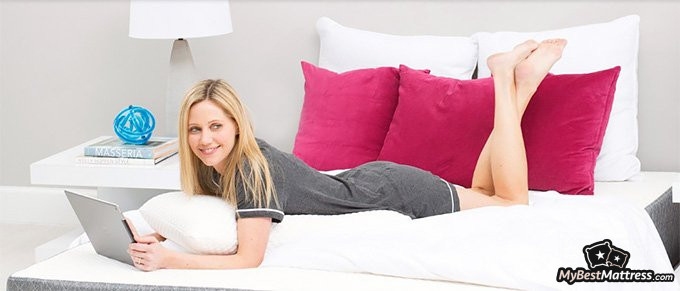 So, if you're experiencing aches in back, neck, hips, or shoulders, it means that your old mattress is not right for you, or it's already time to get a new one. GhostBed is one of the options that you should consider.
Latest Saatva Coupon Found:
UP TO $500 OFF
Limited-time Saatva Sale
We're sharing a limited-time Saatva mattress discount with our readers! Grab this deal & enjoy your new mattress with huge discounts.
Expiration date: 27/09/2023
4,042 People Used
Only 83 Left
Truly Silent
What could be worse than waking up from the noise that your bed produces when changing sleeping position? Mattresses that create noise are truly a bad option for those who value nighttime sleep. After all, noise, no matter if it's a city bustle or your mattress squeaking, is linked to the poor quality sleep.
Noise is usually related to the mattress coils. So, this issue is mostly associated with hybrid and innerspring mattresses. I'm not talking about the most respectable brands as they manage to deal with this issue.
Now, based on Ghostbed reviews, the mattress is truly silent. However, considering the fact that it's a memory foam and latex mattress, it's not surprising at all. Thus, if you're sleeping with your partner or wake up easily due to insignificant sounds, you should always choose a bed that's silent.

Did you know?
Motion? You Won't Feel Anything
Motion transfer is almost the same as noise. It's one of the aspects that couples and sensitive sleepers should pay the crucial attention to. Based on the study that examined the connection between motion transfer and sleep quality, people who felt movement throughout the night experienced more stage 1 sleep rather than stage 3 and 4 sleep[3] that are vital for all the restorative functions that happen in our body when we sleep.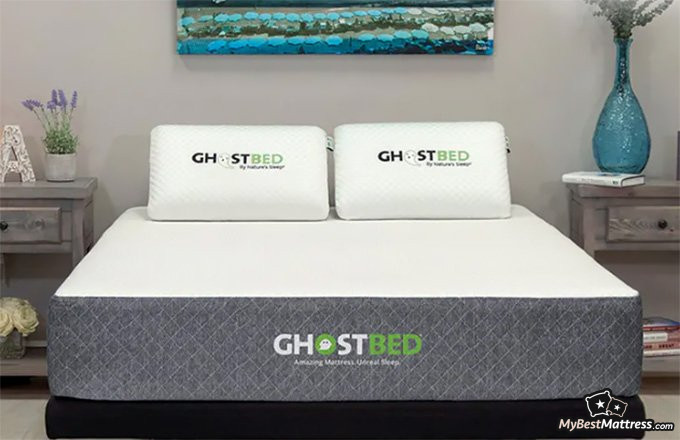 GhostBed reviews claim that it manages to reduce motion transfer to a significant extent. Some individuals had concerns with their partners going to sleep later and waking them up when getting into the bed. However, they no longer experience this issue with a GhostBed.
Almost None Off-Gassing
Off-gassing is the odor that's released when opening a new mattress. It's resulted by the finishes, glue, and other materials that emit chemical particles when they settle. Strong off-gassing is usually associated with memory foam mattresses.
Considering the fact that GhostBed is memory foam and latex mattress, you could expect some strong odor, however, that's not actually the case. The majority of Ghost mattress reviews claimed that there was very little to none smell when opening a new mattress.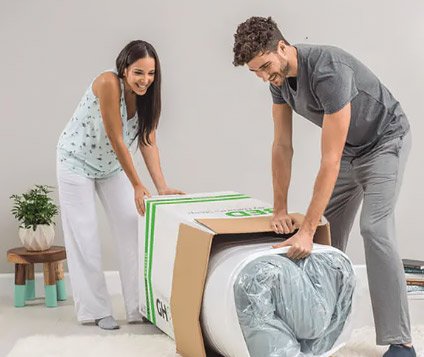 Even if you smell some odor, you can leave your mattress in the ventilated room for a few hours and all the unpleasant smell will be gone.
One Firmness for Almost Everyone
Even though the lack of firmness options can be a real issue, it seems that GhostBed managed to find a comfort level that's great for almost every sleeper out there.
On the GhostBed official site, you'll find the information that their mattress is about 6.5 on the firmness scale, however, Ghost mattress reviews evaluated it as about 6. That's slightly firmer than the medium mattresses.
Numbers are just numbers, however, I went through the reviews of sleepers of different weight groups to evaluate how GhostSleep sleeps all people.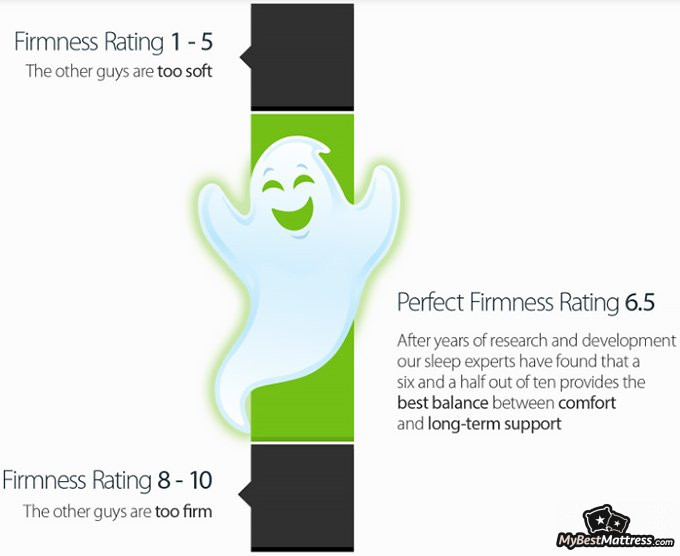 Now, since it's a medium firm bed, it was great for the average-weight back and stomach sleepers, however, was slightly too firm for side sleepers. Based on the research: "... when lying on the side on a hard mattress, only the hip and the shoulder are supported and the spine is laterally flexed." Therefore, when sleeping on your side, you might find that your spine is not in a healthy position.
Now, light and heavy-weight sleepers evaluated Bear mattress averagely. Even though they weren't disappointed, the experience wasn't the best.
That's all about the positive aspects of GhostBed mattress reviews, now it's time to move further and see what improvements this bed needs.
CONS
Some of the flaws might be considered as the positive aspects to some of you, however, they're based on the majority of GhostBed reviews.
Could Sleep Cooler
Let's get back to the GhostBed construction, it has Aerated latex foam layer that should pull the heat away and gel memory foam layer that promotes cooler sleep. This is the situation when the provider tells how you should be feeling, however, it's not actually how the mattress sleeps.
Even though heat is truly not an issue with GhostBed, however, many GhostBed reviews indicated that they expected to sleep cooler due to such mattress construction.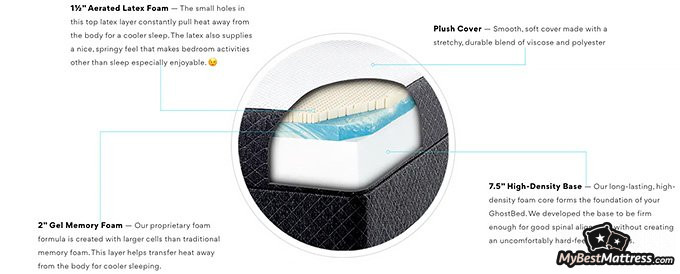 So, this might be slightly disappointing but GhostBed performs better than the majority of memory foam beds.
Edge Support Might Not be Enough
You know the feeling on the side of the bed and feel like someone is throwing you away? That's the feeling of the lack of edge support. I believe that this is the biggest issue for couples, as sleeping in the middle of the bed is no longer an option.
Even though many GhostBed reviews reported that the edge support was quite good, others were not that happy with the experience. I would like to distinguish heavier sleepers here. If you're looking for more supportive edges, you should check out the beds that are on the firmer side.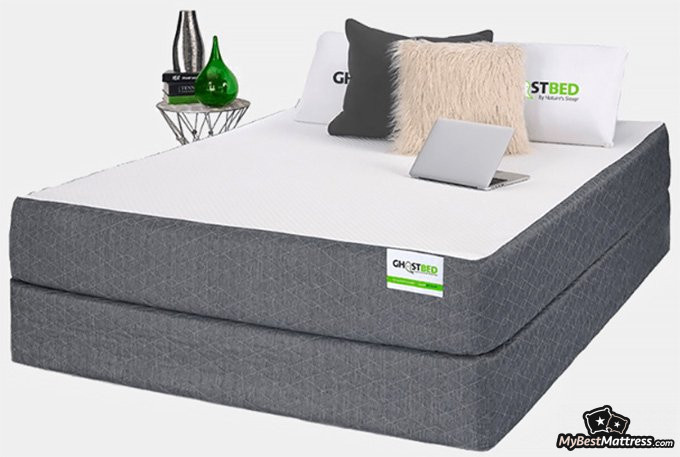 Therefore, this is an issue that's associated not only with mattress construction but also with the fact that GhostBed gives you only one firmness option to pick from. If you need a bed that has specifically firm edges, then I advise you to go through innerspring and hybrid mattresses that have coils in their construction.
Is GhostBed Good for Sex? Not Really...
When choosing the best mattress for sex, there are two measures you should take into account - mattress bounciness and responsiveness to pressure.
When speaking about different mattress types and bounciness, memory foam mattresses tend to be the least good. When sleeping on a memory foam bed, you feel like sleeping in the mattress rather than on top of it, so, you can imagine that there's zero bounciness.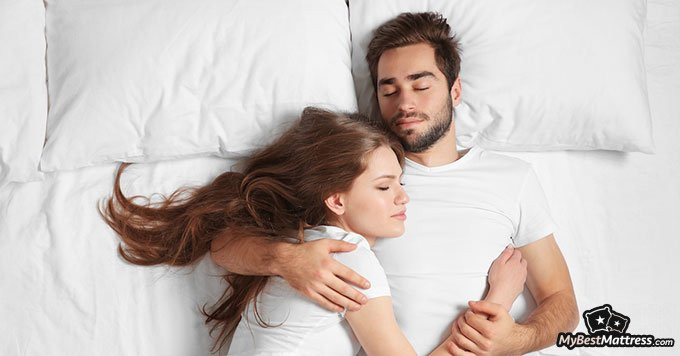 The best mattresses for sex tend to be the ones that have coil springs in their construction. They're springy and responsive to pressure and, therefore, are great for the couples' private time.
Moving to GhostBed, its first layer is made of aerated latex foam. Latex mattresses tend to be relatively bouncy, especially compared to memory foam beds. However, the GhostBed reviews left me slightly disappointed. Some sleepers said that they were expected more bounciness from this bed.
So, if you're looking for the bed that would be truly bouncy, you can check out some of the most recommended options here.
GhostBed Pricing and Helpful Info
Even though mattress characteristics are what matters the most, the price of the bed can also have a major impact on your choice. Take a look at the list of GhostBed prices:
Note that the prices provided above are of the time of writing this review, so they might be slightly different by the time you're reading it.
I'd say that GhostBed offer an average pricing point, however, it's not as low as some GhostBed mattress reviews claim they are. But it's important to remember that GhostBed carry out various discounts and promotions on a regular basis. So, most likely you'll find them at the moment of reading this GhostBed review as well.

There is more good news that you should know about. Once purchasing a GhostBed, you get a free shipping, 101-night sleep trial, and a 20-year warranty. Needless to say, GhostBed is made of truly high-end materials, as they offer a warranty that's twice as long than it's normally expected.
Now that each and every aspect of the GhostBed reviews is clear, let's get to conclusions.
Here is The Best Saatva Offer I Found:
UP TO $500 OFF
Limited-time Saatva Sale
We're sharing a limited-time Saatva mattress discount with our readers! Grab this deal & enjoy your new mattress with huge discounts.
Expiration date: 27/09/2023
4,042 People Used
Only 83 Left
Conclusions
All things considered, GhostBed is definitely a high-end mattress that can improve the quality of your sleep. It offers amazing pressure point relief that's one of the most important aspects that should be considered when choosing a mattress for better sleep.
What is more, GhostBed reviews claimed that the mattress manages to reduce the motion transfer to a significant extent, even when your partner is really struggling to sleep. Also, you can expect it to be completely silent when bearing weight.
My big concern was the fact that GhostBed offers only one level of firmness, however, it seems that sleepers of different weight groups were quite pleased with the results. But since this bed is slightly on the firmer side, light-weight sleepers should pick a mattress that's softer. Some Ghost mattress reviews can approve it.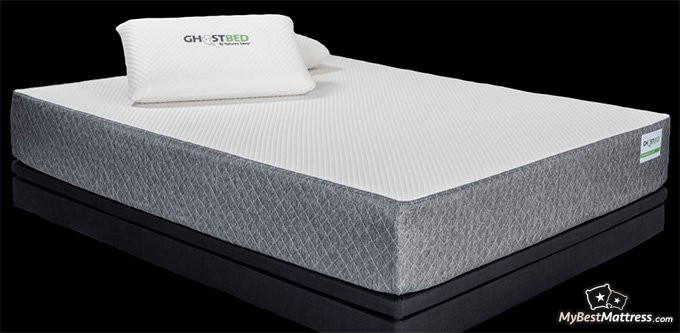 Talking about the flaws of the GhostBed mattress, it might not be the best option for people who prefer sleeping cool. Also, you can expect a lack of edge support and bounciness.
All in all, GhostBed mattress maintains quite a good price-quality ratio, so, it's among the recommended mattresses for quality sleep. If you want to check out other great options, you can find them here. Also, you can take advantage of our comparison tool to find the best mattress for yourself.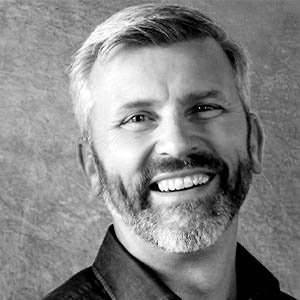 Keith Poorbaugh
Physical Therapist, Owner of Northern Edge Physical Therapy
Scientific References
Contributed by
Keith Poorbaugh
, Physical Therapist, Owner of Northern Edge Physical Therapy
1. Nathaniel F. Watson, Safwan Badr, Gregory Belenky, et al.: 'Recommended Amount of Sleep for a Healthy Adult: A Joint Consensus Statement of the American Academy of Sleep Medicine and Sleep Research Society'
2. Fan-Zhe Low, Matthew Chin-Heng Chua, Pan-Yin Lim, et al.: 'Effects of Mattress Material on Body Pressure Profiles in Different Sleeping Postures'
3. Wellman JJ, Bohannon M, Vogel GW: 'Influence of lateral motion transfer on sleep.'
Leave your honest GhostBed review
Leave your genuine opinion & help thousands of people to choose the best mattress. All reviews, either positive or negative, are accepted as long as they're honest. We do not publish biased reviews or spam. So if you want to share your experience, opinion or give advice - the scene is yours!