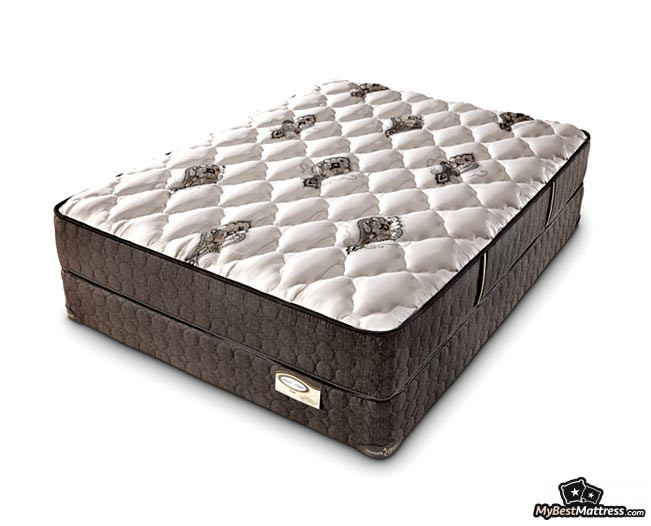 If you're looking to purchase a brand new mattress, these days, you have a whole lot of options in front of you - buying it online, in a store, some other third-party retailer… Well, Denver Mattress reviews would tell you that this brand is actually one of the most popular mattress retailers in the entire country!
Being all that popular, the company must be selling some of the most high-end mattresses, right? Well, kind of - Denver Mattress company reviews will tell you that the brand has both some of the top-tier provider products in stock, and a good portion of their own beds, too.
In this review, we'll be focusing on the Doctor's Choice Denver Mattress reviews - an innerspring mattress model coming from the brand itself. If you're interested in some of the other high-end mattresses from Denver Mattress, you can find them among some lists on our webpage.
TL;DR: Customer Denver Mattress Doctor's Choice reviews will tell you that the innerspring mattress has decent edge support and is rather cool to sleep on. That said, while the bed is bouncy, too, it will lack pressure relief and motion isolation features, and isn't the most durable product around.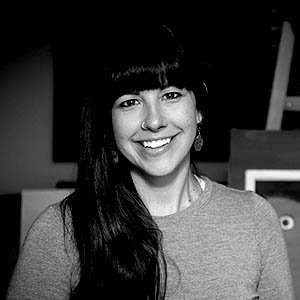 Denise Gassner
Biologist & Family Sleep Educator
What are the main things that contribute to the quality of our sleep?
Good sleep hygiene - keeping a regular daily rhythm (same wake times and sleep times), exposing yourself to lots of natural light during the day, reducing light exposure (particularly blue light) at night, a consistent wind-down routine, avoiding excessive caffeine and alcohol consumption.
Pros
Bouncy
Affordable
Cool to sleep on
Cons
Lacks durability
Poor motion isolation
Minimal pressure relief
Denver Mattress Reviews: PROS
Now, let's start this article by looking at some of the more positive customer Denver Mattress reviews. Truth be told, in general, there are quite a few of them! And I'm not talking about the opinions that have to do with Purple or TempurPedic (yes, the company does retail these mattresses, too) - instead, I'm referencing the Doctor's Choice Denver Mattress reviews.
Noticeably Cool to Sleep On
One of the first things that you're likely to read about in various customer Denver Mattress reviews is that the Doctor's Choice mattresses are relatively cool to sleep on.
In all honesty, that's not too surprising - we are talking about innerspring beds, after all.
You see, the mattress is made out of polyfoam and polyfoam-encased pocketed coils. While foam isn't known for providing cool-like sleep, that's where the coils come in - located at the support layer, they promote breathability and temperature neutrality.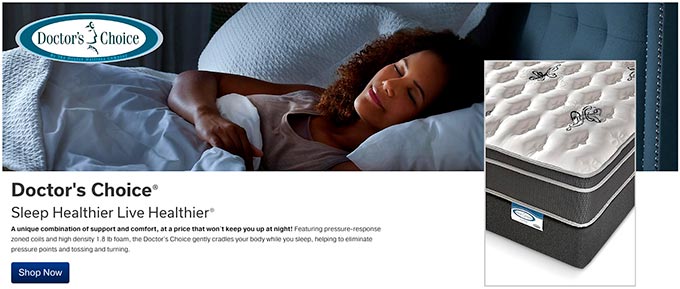 Now, to this day, some people don't believe that cooling is an "essential" feature as far as mattresses go. Well, I'd beg to differ - studies show that even seemingly sleep-unrelated issues can cause various problems down the road[1]. If you're someone who sleeps hot, you're likely to keep waking up in the middle of the night, which isn't good for your sleep health.
Naturally, sleeping too cool is also a nuisance, but let's face it - practically no one is going to run into an issue like this. When people reference temperature neutrality while choosing a mattress - whether it be Denver Mattress reviews, or others -, 99 times out of a 100 they mean heat.
Latest Saatva Coupon Found:
UP TO $500 OFF
Limited-time Saatva Sale
We're sharing a limited-time Saatva mattress discount with our readers! Grab this deal & enjoy your new mattress with huge discounts.
Expiration date: 12/12/2023
4,042 People Used
Only 83 Left
Decently-Strong Edges
Edge support is one of the more underrated, yet significantly-important features when it comes to choosing a new mattress. Potential customers usually don't think too much about the strength of the edges - things like pressure relief and motion isolation tend to steal the spotlight.
Well, let me explain why you should, indeed, care about the strength of the edges of your mattress.
Not many Doctor's Choice Denver Mattress reviews mention this, but strong mattress edges provide significantly more support than weaker ones would. That might seem obvious at first glance, but hear me out. Thing is, when you have a bed with good edge support, you're going to do a lot less tossing and turning in your sleep.

How does that work? Well, simple - the mattress won't be as prone to sinking down at the sides, thus reducing the proclivity for your body to turn to either of them while you sleep.
The feature does have some more-practical uses, too. Say, you live in a very small apartment and don't have a lot of storage space in your room. Perhaps you want to keep some clothes or other items on your bed while you're not sleeping? Strong edges allow you to do that, without the fear that everything will come crashing down without warning.
Reading through customer Denver Mattress reviews it's pretty obvious that the mattress comes with rather decent edge support features. Again, though, that's not too surprising, given that it's an innerspring bed.

Did you know?
Bouncy
Admittedly, bouncy mattresses are usually bought with one reason, and one reason alone - sex.
Yup, you've read that right - no matter if you're reading Denver Mattress company reviews or Saatva reviews, you're always going to come across the same sentiment.
It makes sense, though - the bounciness feature allows you to easily, well… Bounce on top of your mattress. Innersprings provide that feedback that you wouldn't receive from a foam or latex products - that's why couples who want to take their sex live to the next level love and prefer bouncy mattresses.
So, yet again - customer Denver Mattress Doctor's Choice reviews are likely going to tell you that this mattress is one of the better options as far as bounciness goes.
Denver Mattress Reviews: CONS
With the benefits of the Doctor's Choice mattress figured out and discussed, let's move on and take a look at some of the shortcomings that are pointed out in Denver Mattress reviews and complaints.
Lack of Pressure Relief
If you were to read up about the Doctor's Choice mattress on the company's official website (well, at least at the Euro Top model's product page), you'd notice that the mattress is packed with some additional foam in order to make it better at relieving pressure, "especially at the hip and side areas".
Well, unfortunately, judging from a significant number of customer Doctor's Choice Denver Mattress reviews, the foam doesn't seem to have helped out all that much.

Customers report that the bed is going to provide very minimal pressure relief capabilities. To be honest, many innerspring mattresses face this issue - that said, here, Doctor's Choice seems to have an even bigger problem in this regard than usual.
Not Durable
Quite frankly, this is probably one of the biggest issues that the customer Denver Mattress Doctor's Choice reviews point out.
Durability should always be considered as the top priority when you're purchasing a brand new mattress. A bed can be cool to sleep on, bouncy and affordable, but none of that makes any difference if it lacks durability and will fall apart in the first month or two.
Now, judging by the sleep trial that Denver Mattress provides, that's not a likely scenario to happen (we'll get to that), but the fact that customers report lack of durability is still rather concerning, and should be taken into account when looking to purchase a brand new bed.
Does Not Isolate Motion Well
Remember when I said that couples who are looking to improve their sex life are going to love the Doctor's Choice mattress for its bounciness?
Ya, well, if you and your significant other are actually more interested in motion isolation, then your opinion is going to be quite opposite.

Same as with pressure relief, innerspring mattresses aren't really all that well-known for having great motion isolation features. It's usually one of the two - either the bed will be bouncy, or it will isolate motion. In this case, being an innerspring, the Doctor's Choice falls into the former group.
Might Not Suit Heavier Sleepers
If you're a heavier person, some Denver Mattress company reviews are going to tell you that the mattress might not be very suitable for you. That's due to a couple of reasons.
First of all, durability. Granted that the bed isn't all that durable in of itself, a heavier person might notice signs of wear and durability issues even sooner than a lighter sleeper.
This, in turn, can lead to sleep deprivation issues and even insomnia, which would then come with its own set of problems to tackle[2].
Furthermore, heavier people are going to feel the pressure relief issues even more than their lighter-weighing colleagues. A heavier person is much more prone to developing pressure points, and might feel the lack of relief that much sooner than someone who weighs less.
In general, suffice to say that heavier people are likely to have a worse sleeping experience with the Doctor's Choice Mattress than lighter ones.
Price
Now, then, having discussed the main pros and cons of the Doctor's Choice mattress, let's take a look at the available pricing options for the bed.
Note, however, that the prices provided below are going to be those relating to the Euro Top version of the Doctor's Choice mattress, given that it seems to be one of the most popular choices for customers.
All things considered, the pricing options really aren't all that bad! The mattress is quite affordable, even considering all of the shortcomings that it does have.

Also, Denver Mattress provides customers with an extremely-generous 365-day sleep trial - that's one long trial period! In that amount of time, you'll surely be able to understand and figure out whether or not the mattress suits your wants and needs.
A Word About Mattress Retailers
So, as we've established by now, Denver Mattress is a mattress retailer - meaning, it sells beds in shops located in certain parts of the country.
To be more specific - physical shops.
I'm here to tell you - while the company might have some of the industry's best mattresses in stock, as well as some of their own products, it's actually much more worth it purchasing a brand new bed online. There are a few reasons why that's the case.
Convenience. You literally don't need to go anywhere - just press a few buttons in order to pick the right model and sizing option for yourself, and you're done. The mattress, in most cases, will be delivered to your doorstep, and sometimes, even to your bedroom. It has long been proven that lying on a bed at a shop for 15 minutes with the sales assistant standing next to you isn't exactly a telltale method of figuring out whether or not a mattress suits you.
Price. In order for mattress retailers to make money, they have to add in their extra charge for the bed, on top of the already-existing price. No matter if you're reading through Denver Mattress reviews or any other customer feedback, you'll find that this is a pretty common fact - if you want the best pricing options, purchase your mattress directly from the official provider.
No rush. When you're in the shop, there's this feeling that you constantly need to rush. This way, you might miss out on some of the essential features of a specific mattress, which could then lead to you purchasing the wrong product. Online, you have all the time in the world - you can ponder in private, without a sales consultant standing at your side and forcing you to make hasty decisions.
More options. While browsing through mattresses online, you'll have all of the beds in the world at your fingertips - you can explore their product pages, check out what other customers have to say, and compare pricing. In a brick and mortar type of a store, there's none of that - you're limited to the products that you see in the room, and that's it.
As you can probably see for yourself, there are quite a few benefits to purchasing a mattress online. If you're not adamant about going to a store, I'd advise you to reconsider, and check out the best providers of the year.
Here is The Best Saatva Offer I Found:
UP TO $500 OFF
Limited-time Saatva Sale
We're sharing a limited-time Saatva mattress discount with our readers! Grab this deal & enjoy your new mattress with huge discounts.
Expiration date: 12/12/2023
4,042 People Used
Only 83 Left
Conclusions
So, then - we've reached the end of our article. Having talked about both the positive and the not-so-much customer Denver Mattress reviews, you should now have a pretty good idea on what it is that you want to do with the mattress, and if it's the right choice for you.
Remember - in general, it's a much better idea to purchase your mattress online than in a physical store. If you're interested, check out our list of the best mattresses providers out there. Cheers, and good luck!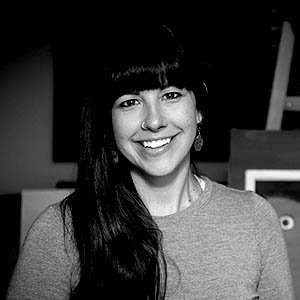 Denise Gassner
Biologist & Family Sleep Educator
Contributed By Denise Gassner, Biologist & Family Sleep Educator
Denise is a university educator with a Ph.D. in Biology/Anthropology, and the Founder of There's a Monster in My Closet, a platform dedicated to providing evidence-based education and support to pr...
Read Full Bio...
Scientific References
Contributed by
Denise Gassner
, Biologist & Family Sleep Educator
1. Nathaniel F. Watson, MD, MSc, Erin Horn, MA, Glen E. Duncan, PhD, et al.: 'Sleep Duration and Area-Level Deprivation in Twins'
2. Suzanne M Bertisch, Benjamin D Pollock, Murray A Mittleman, et al.: 'Insomnia with objective short sleep duration and risk of incident cardiovascular disease and all-cause mortality: Sleep Heart Health Study'
Leave your honest Denver Mattress review
Leave your genuine opinion & help thousands of people to choose the best mattress. All reviews, either positive or negative, are accepted as long as they're honest. We do not publish biased reviews or spam. So if you want to share your experience, opinion or give advice - the scene is yours!