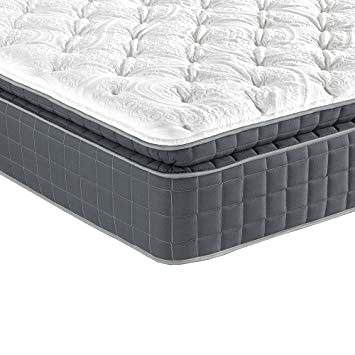 While many mattress brands out there concentrate on providing its customers with some specific, 'branded' products, Corsicana mattress reviews will tell you that this brand is different.
The company actually works with 5 other brands - each with their own, respective mattress products.
In order to avoid confusion, I'll tell you about the 5 mattresses in a very brief manner below, and then we'll concentrate on one of the most-popular beds of the five - the Sleep Inc. BodyComfort 2000 model.
TL;DR: While there aren't all that many customer Corsicana mattress reviews out there, many of the existing ones refer to the BodyComfort 2000 model as being a responsive, bouncy and breathable innerspring. It does seem to lack motion isolation and noise reduction features, however.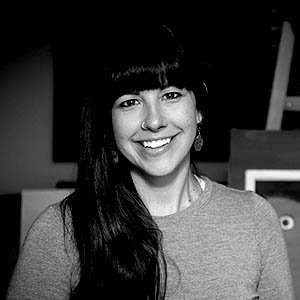 Denise Gassner
Biologist & Family Sleep Educator
What are the main things that contribute to the quality of our sleep?
Stress management - hyperarousal impacts the body's and the brain's capacity to transition into the sleep state. Managing stress can effectively reduce hyperarousal both physiologically (racing heart, rapid breathing) and psychologically (racing mind, worry, anxiety). Relaxation techniques - deep breathing, meditation, thought reframing - can all help to reduce stress before sleep and allow the transition from wake to sleep to occur more easily.
Pros
Decent pressure relief
Bouncy
Cool to sleep on
Very affordable
Cons
A bit of a confusing purchase process
Reported durability issues
No motion isolation
Corsicana Mattress Reviews: PROS
As I've mentioned at the beginning of the article, before we jump into the actual analysis of the customer Corsicana mattress reviews, let's briefly mention the rest of the 4 beds that the Corsicana brand provides:
American Bedding. A hybrid mattress with multiple firmness and thickness options. Decent edge support and breathability, but questionable durability and little motion isolation.
Renue. An all-foam mattress with foam that's infused with copper. This provides customers a relatively-cool sleeping experience (a rare feature with all-foam beds), but the mattress does have longevity issues, and will likely not suit stomach sleepers.
Nightsbridge. A pretty thick spring and foam hybrid. Great body contouring features, and sleeps comparatively cool, but is one of the more luxurious mattresses that Corsicana mattress reviews talk about (thus, the price is bigger than with other models).
Early Bird. A cooling gel-infused foam mattress. Quite affordable and pretty cool to sleep on, but seemingly doesn't have a good track record when it comes to durability.
Now that we've gotten the four different mattress brands out of the way, let's make a turn and focus on one of the better-rated bed of the company - the Sleep Inc. BodyComfort mattress.
Since we're starting off with some positive Corsicana mattress reviews, it's probably a good idea to discuss the actual composition of the mattress, first, and how it plays into providing the sleeper with some cool sleeping experience.
Pretty Cool and Breathable
Out of all of the Corsicana mattresses that you'll come across, the BodyComfort might just be the one that offers the best specifications for cooling and breathability. There's a pretty good reason for why that's the case, too.
The BodyComfort is an innerspring mattress - customer Corsicana mattress reviews inform that it has foam in the comfort layer, and some foam-encased springs acting as the support core. Quite frankly, it's a rather traditional, straightforward innerspring bed.
That's actually a good thing, especially if you're looking for a bed that would sleep as cool as possible! Research shows that sleep duration can be negatively affected by a person's body weight[1], but among other things, heat is surely one of the top reasons why you'd lack proper, quality sleep, too.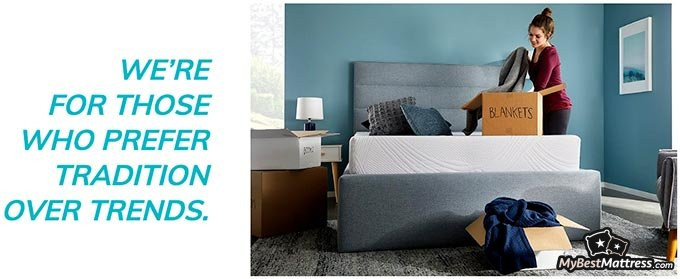 The thing about sleeping hot is that, with the wrong mattress, it's unavoidable, no matter how cool your room might be, or how breathable your blankets and sheets are. This is only amplified when you're suffering from the flu, and have a fever - even thinking about it makes some people cringe.
Apparently, however, it's not really an issue that you'll be facing if you listen to the more-positive Corsicana mattress reviews and purchase the BoodyComfort mattress from Sleep Inc. Thanks to the encased coils within the support layer of the bed, the product is quite breathable, and shouldn't torture you with heatwaves, even if you sleep warmer by default.
Latest Saatva Coupon Found:
UP TO $500 OFF
Limited-time Saatva Sale
We're sharing a limited-time Saatva mattress discount with our readers! Grab this deal & enjoy your new mattress with huge discounts.
Expiration date: 27/09/2023
4,042 People Used
Only 83 Left
Great Bounciness
Let's be frank - if you're looking for a bouncy mattress, there are only two reasons why you might need it.
Number one, you're looking for a mattress for your kids, since they've demanded a bouncy bed in order to play pillow fights more effectively.
Admittedly, the second reason is much more common - sex. A bouncy mattress is bound to improve yours and your partner's sex life - the bed acts not only as harder support, but also helps with the bounceback during the process.
Truth be told, while you'd struggle to find customer Corsicana mattress reviews that would put it bluntly, some customers do note that the bed in question is quite a bit bouncier than some other models on the previously-mentioned list.
This is, yet again, thanks to the coil-based design - spring beds tend to be very bouncy by nature, and Sleep Inc. Corsicana mattresses are no different in this regard.

Did you know?
Decent Pressure Relief Capabilities
Now, this is one of the more interesting features of the BodyComfort mattress, for sure.
You see, as we've already established earlier on in this article, the Corsicana-Sleep Inc.'s product is an innerspring bed. I'll let you in on a little secret - spring mattresses aren't really known for providing proper pressure relief capabilities.
Well, I might have exaggerated a bit - if you were to look at some of the top-tier spring mattress providers out there, you'd notice that they've managed to overcome this obstacle very well. When it comes to lesser-known brands, however, the situation is often different.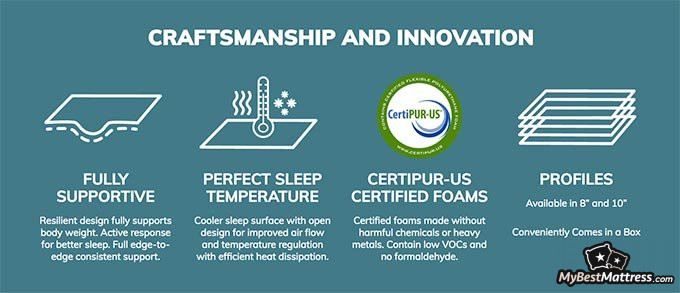 Customer Corsicana mattress reviews note that the Sleep Inc. product does, indeed, provide decent pressure relief capabilities. That's definitely a great thing to know! Painful pressure spots are actually some of the more common reasons for why people decide to throw their old beds out and look for a new bed.
That being said, if you need a bed that will do an amazing job at relieving pressure and contouring around your body in the process, you should look at some of the better options for memory foam and latex mattresses. That's because both memory foam and latex are known for providing the sleeper with above-average pressure relief features.
Best for Back Sleepers
If you didn't know, there are three big sleeping positions that most sleepers around the world fall into - back, stomach and sides. Each position has some specific requirements in order for the person to sleep comfortably - that's obvious while reading through customer Corsicana mattress reviews.
Judging by the above-mentioned reviews, though, the BodyComfort mattress is going to be best for back sleepers - the firmness of the bed is the main reason for why that's the case.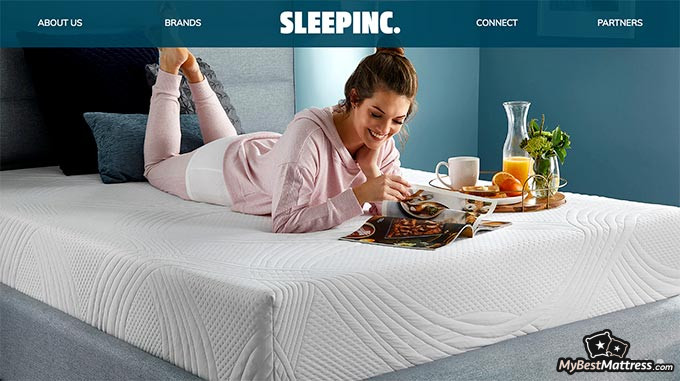 Customers report that the mattress is somewhere on the medium-soft to medium-firm spectrum. This firmness area is great for people who sleep on their backs - the bed won't be too soft, and will provide a close-to-perfect level of firmness.
A good example of what an opposite mattress would look like is the BodyComfort 3000 model - since it comes with a pillow top, it's much softer, and is better-suited for side sleepers.
Corsicana Mattress Reviews: CONS
While the BodyComfort model is one of the better options as far all of the different Corsicana mattresses are concerned, it still has some issues that need to be addressed before moving on and talking about the Corsicana mattress prices.
Questionable Durability
Let me just put this out in advance - this is a bit of a contentious topic.
While there are some Corsicana mattress reviews that talk about this particular model (the BodyComfort 2000) being more durable than its successor (the 3000 one), there are also customers that note how the bed starts to 'sag' only after a few weeks of sleeping on it.
Not the best situation to be in, that's for sure.
Admittedly, it would seem that these claims do have at least some merit to them, mainly because this exact issue seems to the main problem associated with all 5 of the different mattresses offered by Corsicana. Reading through the reviews of the other company models, "sagging" is one of the most common things as far as negatives go.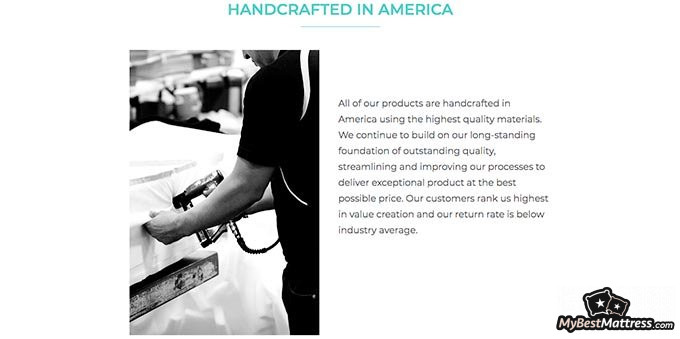 Whatever the case might be, durability should always be taken seriously. It's often cited as being the "king of all features" (admittedly, half of the times it might be me citing that) - a mattress that breaks apart in the first week or two is not worth even looking at.
Durability issues also result in poor quality of sleep. While everyone might experience sleep issues at some point in their lives, extended periods of short sleep can result in the development of cardiovascular diseases[2] - that's a serious issue.
On that note, do make sure to make perform some in-depth research before deciding to purchase the Sleep Inc. bed or even looking at the Corsicana mattress prices - there are much more durable and reliable options out there.
Does Not Isolate Motion
While you're reading through the different Corsicana mattress reviews found online, you might notice a common trend with the Sleep Inc. mattresses (both the BodyComfort 2000, and it's advanced version) - there are plenty of claims that the mattresses lack motion isolation capabilities.
Now, if you sleep alone, that's a semi-important issue. Sure, motion isolation could help you make less motion during the night, and thus improve the quality of your sleep, but you won't really feel the true benefits until you start sleeping with another person.
I have to say, however, that a lack of motion isolation isn't anything new when it comes to innerspring mattresses - even some of the higher-end spring beds face this issue. That being said, you should asses what it is that you want out of your bed - proper motion isolation so you and your partner could sleep in peace, or bounciness.
Noisy
I've said it once, I'll say it a thousand times more - spring mattresses aren't silent. Well, most of them - if you want a silent spring bed, you should only be looking at the top-tier providers.
The thing about noisiness is that it's a "hit or miss" kind of a deal - some people can't sleep if there's a clock ticking on the table, while others are able to sleep past 15 or 20 alarms. Naturally, these two individuals will have different reactions to a noisy mattress, too.

That said, customer Corsicana mattress reviews make it rather clear - if you're easily woken up by noise triggers, the BodyComfort mattress might not be the ideal option for you. The bed is bound to make increasing amounts of noise as it wears down and ages.
Price
With the benefits and shortcomings of one of the more popular Corsicana mattresses discussed and gotten out of the way, let's talk about the Corsicana mattress prices - well, at least those of the Sleep Inc. mattress.
Since the BodyComfort models retail via Amazon, the prices are going to differ depending on when you look for them. They should, however, sway at around the $100-$200 mark.
Yup - a VERY affordable mattress, indeed.
You'll also receive a 10-year warranty - you'll have to contact Amazon in order to get the details, though, since they tend to differ.
Here is The Best Saatva Offer I Found:
UP TO $500 OFF
Limited-time Saatva Sale
We're sharing a limited-time Saatva mattress discount with our readers! Grab this deal & enjoy your new mattress with huge discounts.
Expiration date: 27/09/2023
4,042 People Used
Only 83 Left
Conclusions
I've mentioned this at the beginning of the article, but it's not all that often that you'll come across a mattress company that would actually be "split up" into five other brands, each with their own mattresses.
That's not at all something that's common when it comes to the top-tier brands of the industry.
Many customer Corsicana mattress reviews hint at this, but Corsicana isn't one of the "top-tier brands", in the first place. The mattress offered by Sleep Inc. has its moments, sure, but there are still too many notable issues that can't be ignored, with durability (rather, lack of it) being the main one.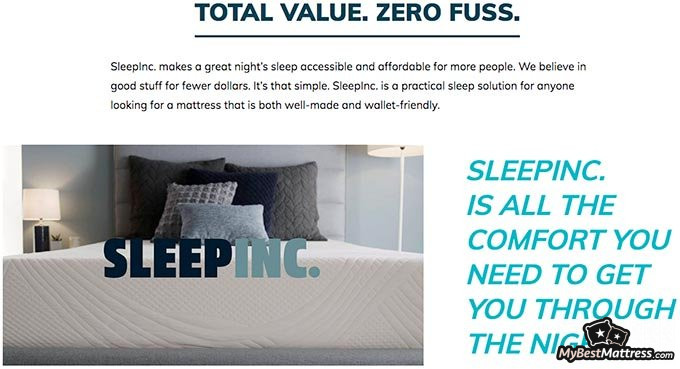 If you're searching for a very short-term bed, or are in a difficult situation finance-wise, sure - the BodyComfort mattresses is a better option than not having a bed at all. That being said, though, if you can afford a more reliable and trustworthy mattress, you should go for that - you can't really put a price on the quality of your sleep.
So - that's it! Thanks for sticking with me till the end of the article, and I hope that it was useful and informative to you. I wish you the best of luck in finding a mattress that would suit your wants and needs!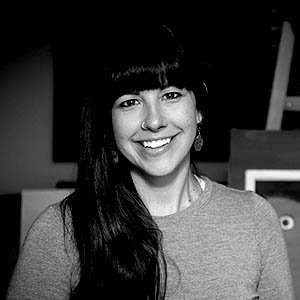 Denise Gassner
Biologist & Family Sleep Educator
Contributed By Denise Gassner, Biologist & Family Sleep Educator
Denise is a university educator with a Ph.D. in Biology/Anthropology, and the Founder of There's a Monster in My Closet, a platform dedicated to providing evidence-based education and support to pr...
Read Full Bio...
Scientific References
Contributed by
Denise Gassner
, Biologist & Family Sleep Educator
1. Susan D. Sperry, MS, Iiona D. Scully, MA, Richard H. Gramzow, PhD, et al.: 'Sleep Duration and Waist Circumference in Adults: A Meta-Analysis'
2. Azizi A. Seixas, PhD, Julian Vallon, MD, Andrea Barnes-Grant, FNP, et al.: 'Mediating effects of body mass index, physical activity, and emotional distress on the relationship between short sleep and cardiovascular disease'
Leave your honest Corsicana review
Leave your genuine opinion & help thousands of people to choose the best mattress. All reviews, either positive or negative, are accepted as long as they're honest. We do not publish biased reviews or spam. So if you want to share your experience, opinion or give advice - the scene is yours!