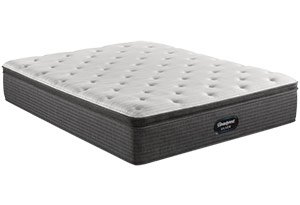 The Simmons Bedding company was founded back in 1870 and now it's the major American mattress manufacturer. Beautyrest, the company that you came here for, is the Simons' flagship brand. It was introduced in 1925.
Interesting fact. The first Beautyrest mattress was sold for $39.50.

Beautyrest provides you with two different models to choose from - Beautyrest Black Original and Beautyrest Hybrid. I will shortly introduce you to every option you have while focusing on the Black Original mattress reviews.
All the Beautyrest mattress reviews you'll be able to find in this article are based on both experts' and customers' evaluations.
Verdict at a glance
Beautyrest offers Hybrid and Black Original mattresses that come with selected features. The original hybrid bed is great for average-weight back sleepers, promotes coolness and is bouncy. On the other hand, the Black mattress lacks pressure-relieving qualities, has only one firmness option and weak motion isolation.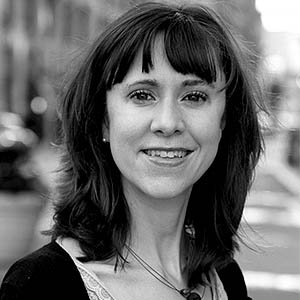 Ivy Branin
Naturopathic Doctor
Why so many people tend to experience difficulties sleeping?
One of the main factors is the use of electronic devices before bed. These devices emit blue light, which suppresses the release of melatonin. To prevent this, I recommend that my patients either turn off their devices 2 hours before bed or switch the light setting on their device to prevent blue light.
Pros
Bouncy
Sleeps relatively cool
Good edge support
Cons
Only one firmness option
Quite expensive compared with the quality
Noisy
Lacks motion isolation
Beautyrest Mattress Reviews: Quick Overview
Even though you have only two bed options, the Original Black mattress provides you with the ability to upgrade to their mattress. Take a look at all the options you have:
The Beautyrest Black Original - innerspring mattress that's 13" thick and feature in cool-to-touch cover. The comfort layer is made of memory foam and polyfoam. The support system uses pocketed coils together with high-density foam. It comes in only one level of comfort that is medium firm. Based on Beautyrest mattress reviews, such firmness is great for average-weight sleepers.
The Beautyrest Black + Cooling - has everything the same as the original model, however, it also adds additional RightTemp™ memory foam layer that not only provides you with more support but also makes sure you're sleeping as cool as never before. So, if you're experiencing nightly sweats, such a mattress could fix this issue.
The Beautyrest Black + Cooling + Comfort - it's the same as the previous model but with the additional GelTouch® foam layer that provides you with pressure point relief, breathability and airflow. Beautyrest mattress reviews claim that this is the most comfortable and cool-to-sleep model of the Black mattresses. It's plushier than the original version and can be evaluated as about 4 out of 10 in the firmness scale. However, it's also the most expensive option of all Beautyrest models.
The Beautyrest Hybrid. The final option of the Beautyrest mattresses is their hybrid model. It's 13.5" thick. The Beautyrest Hybrid uses gel memory foam and polyfoam in the comfort layers and pocketed coil springs together with high-density polyfoam in the support core. It also comes with a Cool-to-the-touch stretch fabric cover. This bed is about 5.5 out of 10 on the firmness scale. That's why it should be great for medium-weight and slightly heavier individuals.


These are the options that Beautyrest provides you with. However, as I already mentioned, I'll be only focusing on the Simons Beautyrest reviews of the Original Black mattress. So, move further to find out how good it is.
Black Original PROS
Let's begin with the good part of Beautyrest mattress reviews.
Sleep Quite Cool
You probably know that human sleep is strongly linked to temperature. One study[1] linked insufficient sleep with high temperatures. That's because heat can affect our sleep cycle and lead to less deep sleep than we need in order to maintain a healthy body and brain functions.
That being said, if you're experiencing poor sleep, one of the reasons why this might be happening is too high temperatures. So, you need to make sure that your mattress doesn't trap heat.
The issue of sleeping hot is mostly associated with memory foam mattresses, such beds tend to "hug" you and trap your body heat. The Original Black Beautyrest mattress is an innerspring bed that comes with completely different characteristics than memory foam mattresses.

Based on the Beautyrest mattress reviews, their bed provides truly amazing cooling properties. This is all due to the fact that pocketed coils do not allow the heat from your body to stuck into the mattress and add an additional airflow. Think of it as ventilation.
Therefore, if you hate sleeping hot and aim to find a mattress with cooling properties, then this is one of the options.
Latest Saatva Coupon Found:
UP TO $500 OFF
Limited-time Saatva Sale
We're sharing a limited-time Saatva mattress discount with our readers! Grab this deal & enjoy your new mattress with huge discounts.
Expiration date: 08/12/2023
4,042 People Used
Only 83 Left
Really Bouncy
Let's just say that bounciness is something that couples appreciate. It can be truly beneficial for your sex life. The bounciness of the Original bed was revealed as one of the best characteristics in the Beautyrest mattress reviews.
Even though it didn't come as a surprise to me because innerspring mattresses are supposed to be springy, I know that this is something that many of you are looking for in a bed.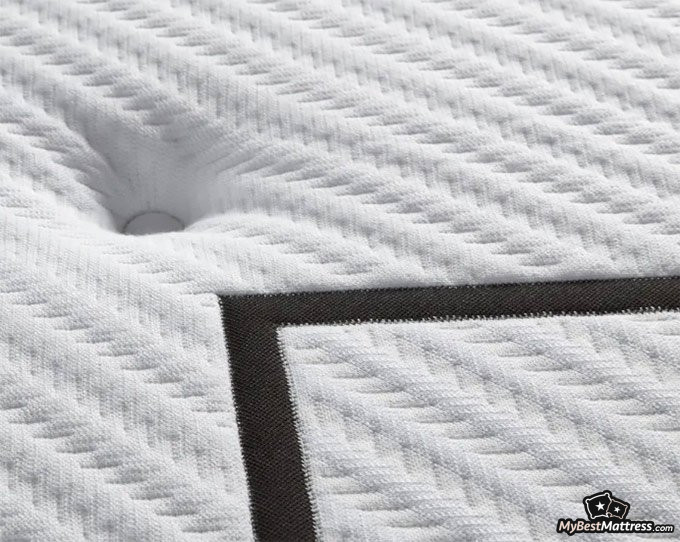 Bounciness also indicates that you won't sink into the mattress. Unlike memory foam mattresses that make you feel as if sleeping in the mattress rather than on top of, Beautyrest mattresses will give you the opposite feeling.

Did you know?
Amazing for Back Sleepers
Back sleepers need mattresses that are slightly firmer and more supportive. The Original Black mattress comes in medium firmness, however, since it has springs in the constructions, it's really supportive.
Based on 2 studies,[2] medium-firm mattresses managed to reduce chronic pain, including back, shoulder and spine stiffness. Needless to say, it also positively affected the quality of sleep.
To evaluate how good this mattress is for back sleepers, I went through Simmons Beautyrest reviews. They indicated that this bed is amazing for average-weight back sleepers. However, since it offers only one level of firmness, it's not as good for light and heavy-weight sleepers. For some, it's slightly too soft, for others a little bit too firm.
Good Edge support
I believe that every mattress should have firm edges. First of all, if your mattress is alleviated only slightly from the ground, you might find it difficult to get out of bed every time.
Secondly, when sitting or laying on the edges of your bed, the lack of edge support can create this feeling as if you're falling. If you don't want to experience this issue, then you should pick a bed that has firm edges.

All Beautyrest mattresses, including the Original one, have relatively strong edges. Coils in the construction make sure to support your body weight not only when sleeping in the middle of the bed but also when getting out of it.
As sad as it sounds, this is the end of all the Beautyrest reviews pros, now it's time to discuss the less exciting aspects of this mattress.
Black Original CONS
I'll move from the most significant flaws and then move to the less noticeable ones.
Only One Firmness Option
Mattress firmness should be chosen not only based on your body weight but also on sleeping position. The problem is that Beautyrest Original mattress offers only one level of comfort. So, you won't be able to pick the option based on your needs.
Some high-end mattresses, such as Nectar or Puffy, manage to adapt one level of firmness to the needs of every sleeper. However, Beautyrest Original Black mattress doesn't show the same results.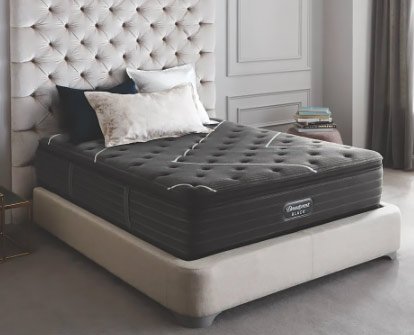 When evaluating how the sleeper of each weight group sleeps, I took advantage of the Beautyrest mattress reviews. Average-weight back sleepers were the most pleased with their experience. Side sleepers of different weight groups evaluated their experience as average, whereas light- and heavy-weight stomach sleepers were the most disappointed with their experience.
So, if you're looking for a mattress that would meet your expectations, then you should take a look at the list of the most recommended mattresses for all types of sleepers. Also, if you prefer softer alternatives, then you should check out the list here, and if firmer mattresses are what you prefer, then you can find an option here.
Lacks Pressure Relieving Properties
Pressure-relieving properties are necessary not only for athletes but also for people who spend their days sitting by the computer. Nowadays even young people experience this issue.
If you're one of those people and suffer from chronic pain then Beautyrest mattress is not for you. The thing is that due to all that cooling layers and bounciness, the mattress is not really conforming. This issue is quite common to innerspring mattresses.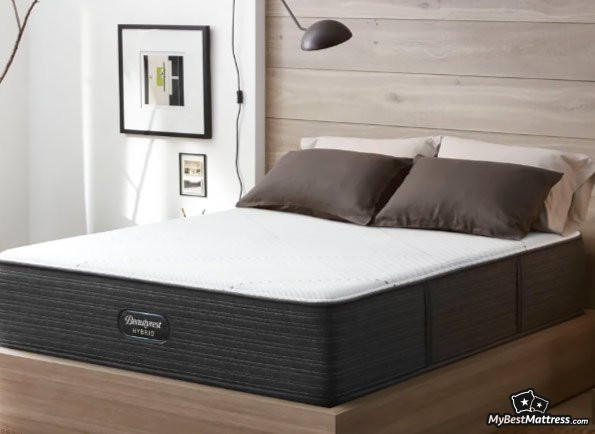 If you want a mattress that conforms closely to your body, then you should check out the most recommended memory foam beds. And if you're experiencing specifically back pain, then you should take a look at the list of beds for back pain.
Motion and Noise Isolation Could be Better
You already know that this mattress is great for couples due to the bounciness. However, springs often come with other issues. Based on Beautyrest mattress reviews, the Original Black bed is truly noisy.
Since noise and other interruptions are highly related to the quality of sleep, I would consider it a major drawback for sensitive sleepers. Imagine a mattress that produces squeaks and creeks every time you change sleeping position.
But remember that even if this issue is associated with innerspring mattresses, you shouldn't think that all of them are loud. You can find innerspring mattresses that are silent here.

Another issue that Beautyrest mattress reviews distinguished is the lack of motion isolation. Since the mattress is so bouncy, once your partner moves, you will feel everything.
Based on the study[3] that examined the link between motion isolation and sleep quality, people who were experiencing the movement during the night had more stage 1 rather than stage 3 and 4 sleep. Since REM and Deep Sleep stages are crucial for all the body recovery functions, you might wake up tired even if you had enough sleep.
That's it, each of the Beautyrest mattress reviews perks and quirks is already clear. Now let's take a look at prices.
Pricing and Additional Info
It's pretty obvious that the Original Beautyrest mattress is not the best option in the market. After reading the Simmons Beautyrest reviews, it got me thinking, maybe it's super inexpensive? At least that would explain all of it. Take a look at the prices of the Original Black Mattress:
Twin XL - $1699 USD
Full - $1979 USD
Queen - $2099 USD
King - $2599 USD
Cal King - $2599 USD
Note that these prices are provided at the time of writing Beautyrest mattress reviews and might be slightly different by the time you're reading it.
As you can see, prices are truly high considering the fact that the Original Black mattress has so many flaws. You can find way better beds for lower prices.
At least Beautyrest offers free white glove delivery meaning that you won't have to be worried about additional charges and how to get rid of your old mattress - they will take care of everything.

What is more, you get a 100-night free trial to make sure that Beautyrest mattress is exactly what you were looking for, and a 10-year limited warranty that will protect you in case any manufacturing flaws appear.
Here is The Best Saatva Offer I Found:
UP TO $500 OFF
Limited-time Saatva Sale
We're sharing a limited-time Saatva mattress discount with our readers! Grab this deal & enjoy your new mattress with huge discounts.
Expiration date: 08/12/2023
4,042 People Used
Only 83 Left
Conclusions
Therefore, it's pretty clear that I wouldn't recommend the Original Black Beautyrest mattress. Even though it's expensive, the price does not meet the quality.
According to the Beautyrest mattress reviews, the Original mattress offers bounciness, firm edges, temperature regulating qualities and is great for back sleepers.
On the other hand, sleepers found that the Original Black mattress doesn't alleviate pressure points, transfers motion, and is quite loud. What is more, since it offers only one level of firmness, not all individuals will find it comfortable.
If you're looking for a similar mattress that would have all the similar characteristics and even more, then you should check out the list of the best hybrid mattress.
If you have aches, then memory foam might mattresses might help you to sleep better. You'll see that you can get way better products at a lower price.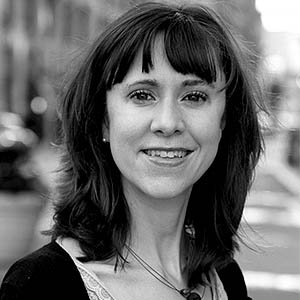 Ivy Branin
Naturopathic Doctor
Contributed By Ivy Branin, Naturopathic Doctor
Dr. Ivy Branin is a naturopathic doctor based in New York City. After three years of working in the pharmaceutical industry as a biochemical engineer, she packed her bags and moved to Seattle, WA, ...
Read Full Bio...
Scientific References
Contributed by
Ivy Branin
, Naturopathic Doctor
1. Nick Obradovich, Robyn Migliorini, Sara C. Mednick, et al.: 'Nighttime temperature and human sleep loss in a changing climate'
2. Bert H. Jacobson, Ali Boolani, and Doug B. Smith: 'Changes in back pain, sleep quality, and perceived stress after introduction of new bedding systems'
3. Wellman JJ, Bohannon M, Vogel GW: 'Influence of lateral motion transfer on sleep.'
Leave your honest Beautyrest review
Leave your genuine opinion & help thousands of people to choose the best mattress. All reviews, either positive or negative, are accepted as long as they're honest. We do not publish biased reviews or spam. So if you want to share your experience, opinion or give advice - the scene is yours!