Mattress Firm - American mattress store chain that was founded more than 30 years ago, in 1986. The founders of the company are Harry Roberts, Paul Stork, and Steve Fendrich. Their parent company since 2016 is Steinhoff International that operates in multiple countries while focusing mostly on furniture and household goods.
Based on 2018 data, the company has stores in 2,600 locations across 49 states. Previously, they had stores in even more locations - over 3,600, however, in 2016 the company filed for bankruptcy.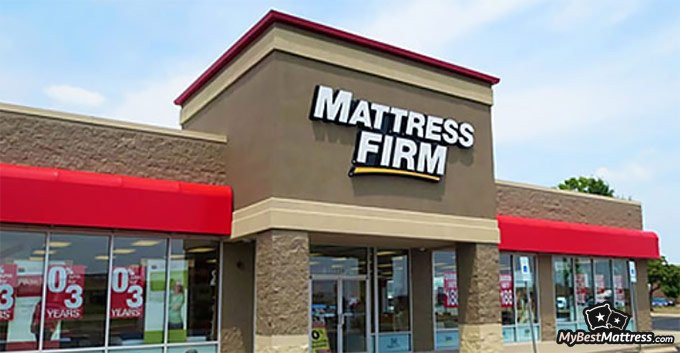 With so many locations and stores, you can imagine how many mattress brands are available in Mattress Firm. This gives you the ability to choose from a long list of available products and find the one that's right for you.
Since looking for a suitable mattress can be overwhelming, I will introduce you to all available Mattress Firm brands, their pros and cons, pricing, and what Mattress Firm reviews say about their products. So, let's get into it.
Verdict at a glance
At the moment Mattress Firm sells eight different mattress brands, among them, are also some of the best-known providers - Purple, Tempur-Pedic, and Serta. Each of the beds come with individual perks and quirks, however, such a product availability allows you to pick the right mattress for yourself easily.
Pros
8 mattress brands
Mattresses of different prices and measures
Cons
Some models are too expensive
Shipping costs on selected products
Mattress Firm Reviews: Available Mattress Brands
In this Mattress Firm review, I'll briefly overview each of the brands available in their store, including main features, pros, and cons. Below you can find all of them:
Purple
Tempur-Pedic
Serta
Beautyrest
Sleepy's
tulo
12 Park
Stearns and Foster
Let's get to more detailed Mattress Firm reviews.
Purple
At the moment, you can choose from three Purple mattresses, including the original Purple, Purple Hybrid, and Purple Hybrid Premier. Since their flagship model is the least expensive, the majority of customers prefer it over others.

The original Purple bed is made of SoftFlex cover, hyper-elastic polymer material, and dual-layer polyurethane foam. It comes in a medium comfort level that the majority of sleepers find just right.
Now, based on Mattress Firm reviews, and all the customer opinion that's available online, this bed doesn't have an issue with sleeping too hot. Since sleep quality and temperature-regulating properties[1] are highly related, this aspect is more than important.
Moving further, it seems that couples really appreciate that Purple mattress manages to reduce motion transfer to a significant extent. If you're a sensitive sleeper, then this is a complete lifesaver.
Also, this bed manages to alleviate pressure points, meaning that if you're constantly feeling the tension in your back, hips, or shoulders, this issue will become way less significant once you get a Purple mattress.
So, the original Purple bed is definitely worthy of your attention, but now let's take a look at how much this bed costs. Here are the details:
Twin - $649
Twin XL - $749
Full - $949
Queen - $1099
King - $1399
Cal King - $1399
As you can see, considering all the measures that Purple mattress comes with, this bed manages to maintain an amazing price-quality ratio.
Latest Saatva Coupon Found:
UP TO $500 OFF
Limited-time Saatva Sale
We're sharing a limited-time Saatva mattress discount with our readers! Grab this deal & enjoy your new mattress with huge discounts.
Expiration date: 08/12/2023
4,042 People Used
Only 83 Left
Tempur-Pedic
Another brand that, based on Mattress Firm reviews, customers adore, is Tempur-Pedic. The company offers four mattress models, including TEMPUR-ProAdapt, TEMPUR-LuxeAdapt, TEMPUR-Adapt, and the newest series mattress TEMPUR-Breeze.

As TempurPedic claims on their official site, TEMPUR-ProAdapt is their most popular model. You can choose this bed in three different firmness options: soft, medium, and firm. Also, you can pick between a regular all-foam model and a hybrid mattress. Needless to say, a hybrid model, having spring coils in the construction provides additional coolness and bounciness.
If you're a sensitive sleeper, then you should pay significant attention to motion transfer and noise isolation. Tempur-Pedic all-foam mattress is completely silent and reduces motion transfer to a significant extent. Mattress Firm reviews and other sources online revealed that couples appreciate this measure the most.
If you're thinking "I don't care about a motion transfer, I always sleep like a baby", then you should be aware of the recent studies. One research found that people who were feeling movement throughout the night, experienced more stage 1 sleep,[2] rather than stage 3 and 4 sleep that's crucial for all restorative functions that are happening in our body while we rest.
The only major drawback that Mattress Firm reviews distinguished is the Tempur-Pedic mattress cost. The price goes from $2499 to $4998 depending on which size you go for. Therefore, it can be way out of the price range for some.
Serta
Serta offers four mattress collections that each come with exceptional models, you can pick from iComfort, Perfect Sleeper, Hotel Collection, iSeries, and others. Now, based on Mattress Firm reviews, it's pretty clear that sleepers mostly choose beds from iComfort and Perfect Sleeper collections. However, other models are popular as well.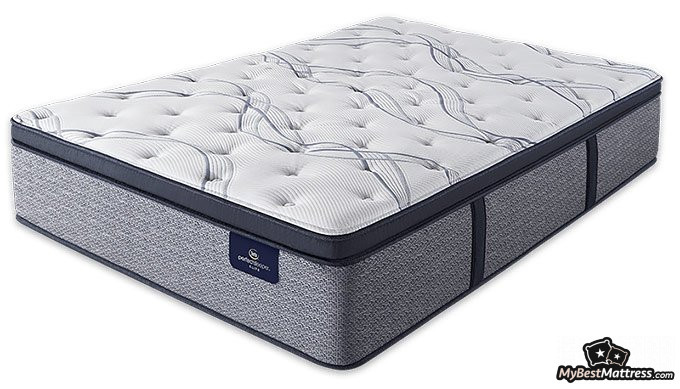 Now, briefly about each collection. Perfect Sleeper offers innerspring, memory foam and hybrid beds. These mattresses aim to solve the main issues we tend to have with mattresses, including motion transfer, sleeping too warm, etc.
iComfort provides you with three additional collections, you get 10 beds to pick from. Each collection (Foam, Hybrid, and TempTouch™) has its own perks and quirks.
iSeries offers three hybrid mattresses. Most of them make sure you sleep cool, offer close conforming, pressure point relief, support, and have strong edges.
If you've been looking for a mattress that would sleep as comfortable as a hotel bed, then you'll like Serta's Hotel Collection. You get three models to choose from that each will provide you with luxurious sleep.
Moving to the Serta mattress price, it strongly varies depending on the model and size you choose. On average, you pay from $500 to $2500 for a queen-size bed. So, you can easily pick an option based on your wants, needs, and abilities.
Beautyrest
Another company that offers multiple mattresses. You can choose either Beautyrest Black Original or Beautyrest Hybrid, and even add additional features to their flagship model. The majority of sleepers prefer their original model better, let's see why.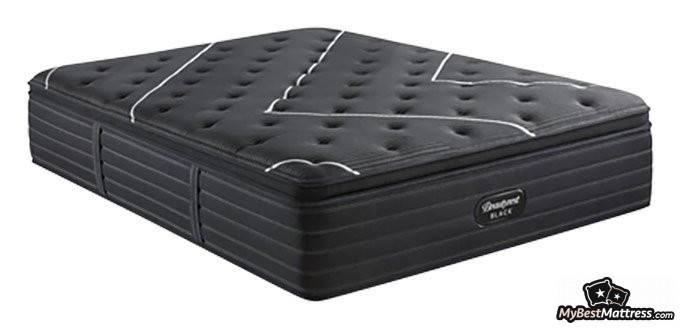 Beautyrest's original mattress makes sure you're not sleeping too warm. Pocketed coils allow airflow in the mattress. Also, since it's an innerspring mattress, it provides you with the needed amount of support, and strong edges that make it so much easier to get out of the bed without rolling off.
Even though this bed has only one firmness option that's medium-firm, my research that also included Mattress Firm reviews, showed that it's perfect for average-weight back sleepers.
On the other hand, since the mattress has coils in the construction, it's not very conforming, offers poor motion and sound isolation. That might be an issue for some sleepers, especially couples.
Now, let's find out how much this bed costs:
Twin XL - $1699
Full - $1979
Queen - $2099
King - $2599
Cal King - $2599
As you can see, prices are higher than the average. Considering the fact that they lack some measures, I doubt that it's worth such a value.
Sleepy's
Sleepy has become a part of the Mattress Firm family only since December 2015. The company offers three mattress collections: foam, innerspring, and encased coil. Each collection has three mattresses to offer, thus, you have nine options in total to pick from.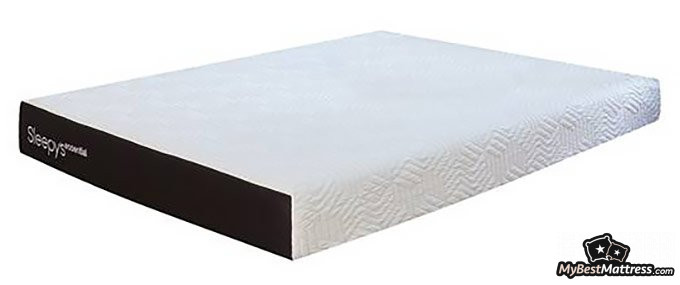 Mattress Firm reviews showed that Sleepy's Cool mattress is the most popular among customers. Even though it's a memory foam mattress, it managed to solve the issue of sleeping too hot.
Sleepy's Cool mattress's cover is made of a ventilated synthetic blend that's very breathable. The very first layer is made of cooling phase-changing material, then follows memory foam and high-density support foam.
Let's just say that everyone who prefers memory foam over hybrid and innerspring mattresses will like Sleepy's bed as well. It conforms closely and alleviates pressure points.
Sleepy's mattresses are known as budget-friendly alternatives, take a look at the prices:
Foam - starting at $199 for a queen-size bed
Innerspring - starting at $149 for a queen-size bed
Encased Coil - starting at $699 for a queen-size bed
As you can see, prices are exactly like Mattress Firm reviews were saying - way lower than average. The only issue is that there were some concerns associated with the durability of their beds. That's why it's recommended to stick with the products that are already known to be long-lasting, such as Purple.
Tulo
Tulo offers an all-foam mattress that comes in three levels of comfort: soft, medium and firm. They're all made of ventilated memory foam, responsive firm foam, reinforced foam, and soft, medium, or firm density polyurethane foundation foam (depending on which firmness you choose).

When choosing the right level of support you should not only pay attention to your personal preferences but also weight and sleeping position. Tulo recommends their soft mattress for side sleepers, medium for stomach sleepers, and firm for back sleepers. If you want to sleep comfortably, it's advised to stick with these recommendations.
One study performed research[3] on people with chronic back pain and noticed an improvement not only in the quality of their sleep but also reduced pain during the day. That's why a firmer mattress for back sleepers is a good option.
Now, take a look at Tulo mattress pricing:
Twin - $499
Twin XL - $599
Full - $649
Queen - $699
King - $899
Cal King - $899
As you can see, the bed is very affordable.
12 Park
12 Park offers five different models. All of them are using memory foam as their main part of the structure, however, they differ in thickness and construction. That being said, you'll find beds that are made of gel memory foam and AirCool memory foam.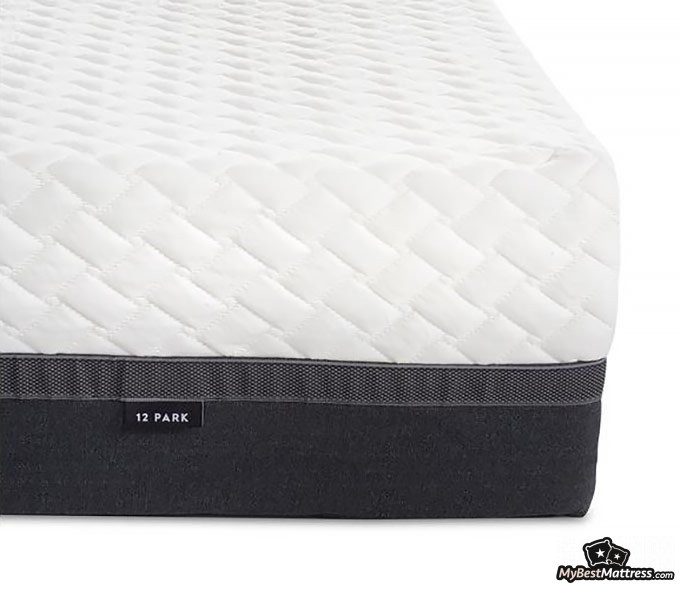 Their most recommended mattress is 14" Ultra Deluxe AirCool memory foam model. The bed is medium firm, meaning that it will be great for the majority of sleepers, however, lighter or heavier individuals might lack additional options.
Even though foam mattresses are associated with sleeping too warm, this model is designed using graphite-infused memory foam that allows you to sleep cooler. Also, the 12 Park mattress is very conforming, supportive, and manages to alleviate pressure points.
This mattress costs from $749 to $1499. It's fair to say that the quality is good for the price you pay.
Stearns and Foster
Stearns and Foster is the last one on the list of Mattress Firmness brands. The provider offers five hybrid mattresses: Reserve Hepburn, Lux Estate Hybrid Pollock, Estate Rockwell, Estate Hurston, and Lux Estate Cassatt.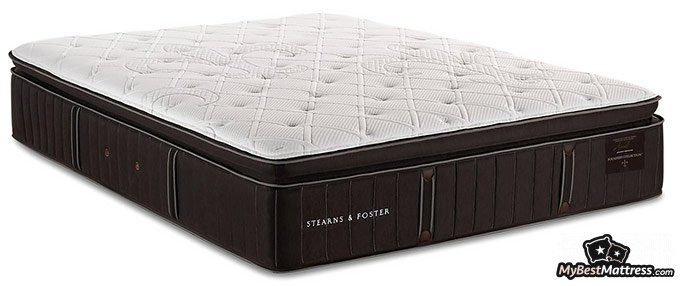 Mattress Firm reviews claim that these beds are very comfortable and supportive. Being hybrid beds they offer great cooling properties, bounciness, and manage to alleviate pressure points.
Even though everything about these beds seems to be great, I've managed to find Mattress Firm reviews that questioned the durability of these mattresses. That's definitely an issue since the price of the cheapest Stearns and Foster model starts at $1499.
Mattress Firm Reviews: Additional Details
We've already discussed all Mattress Firm brands, however, there are a few aspects you should know about before purchasing a mattress.
Mattress Firm provides a 120-night in-home trial. It means that during this period you'll be able to try out their bed and only then decide whether or not it's the right option. Of course, they won't accept the bed back if it's damaged or dirty, so it's recommended to use a protector.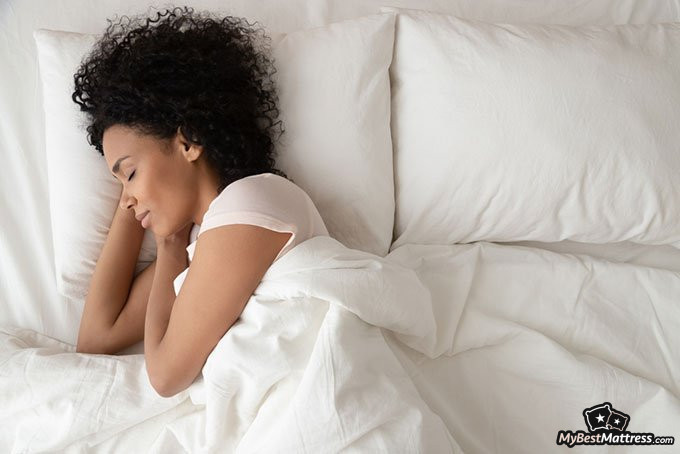 Talking about shipping & returns, Mattress firm offers free delivery only on select products. If you decide to return it, you will also need to pay an additional fee. However, once you purchase a mattress directly from each manufacturer, you'll notice that some of them offer free shipping and returns, no-questions-asked. Take Purple as an example.
What is more, you get a 15-year warranty that will protect you against manufacturing flaws. During this period, Mattress Firm will be able to replace your bed only once.
Here is The Best Saatva Offer I Found:
UP TO $500 OFF
Limited-time Saatva Sale
We're sharing a limited-time Saatva mattress discount with our readers! Grab this deal & enjoy your new mattress with huge discounts.
Expiration date: 08/12/2023
4,042 People Used
Only 83 Left
Conclusions
All things considered, since Mattress Firm offers such a variety of beds you can easily find the right option. If you're looking for a bed with the best price-quality ratio then I would recommend Purple.
Purple uses exceptional technology that alleviates pressure points, provides the needed support, motion, and noise isolation, and other amazing properties for a relatively low price.
If you find it difficult to decide which bed to pick, you can also take a look at the most recommended mattresses of 2023.
Scientific References
1. Lack LC, Gradisar M, Van Someren EJ, et al.: 'The relationship between insomnia and body temperatures.'
2. Wellman JJ, Bohannon M, Vogel GW: 'Influence of lateral motion transfer on sleep.'
3. Francisco M Kovacs, Víctor Abraira, et al.: 'Effect of firmness of mattress on chronic non-specific low-back pain: randomised, double-blind, controlled, multicentre trial'
Leave your honest Mattress Firm review
Leave your genuine opinion & help thousands of people to choose the best mattress. All reviews, either positive or negative, are accepted as long as they're honest. We do not publish biased reviews or spam. So if you want to share your experience, opinion or give advice - the scene is yours!