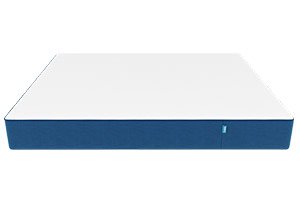 Many people believe that high-quality, comfortable mattresses are very expensive. However, the truth is that's not always the case. You can find top-tier mattresses that can solve multiple health issues for very affordable prices. Of course, it might take time to find an option that would suit your personal wants and needs.
For this reason, in this Koala mattress review, I will provide you with all the information that you need to know about this mattress, including its structure, pros and cons, which sleepers find it the most comfortable, prices, and additional details.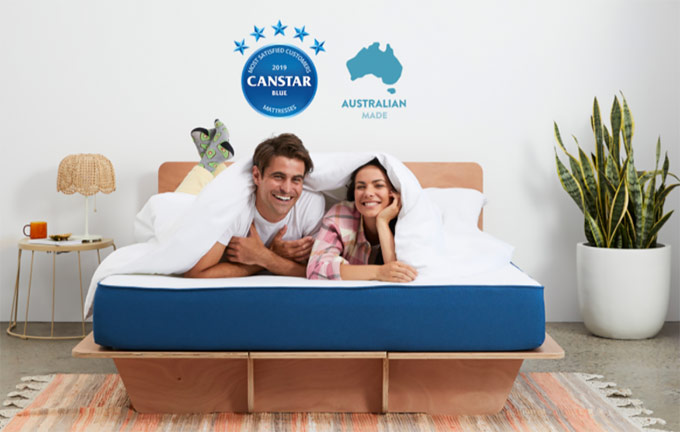 Instead of creating multiple mattress designs, Koala focuses on its only model and keeps improving it. Let's move right into Koala mattress review and see if it's good and, most importantly, if it's the right fit for you.
Verdict at a Glance
Koala mattress is designed from two different layers. The company is using a completely new material in the comfort layer that resembles memory foam and latex. Koala mattress manages to isolate the motion transfer to a significant extent, alleviates pressure points and provides enough support for different types of sleepers.
Pros
Breathable
Exceptional design
Isolates motion transfer very well
Pressure point relief
Cons
Lacks bounciness
Quite soft edges
Koala Mattress Review: PROS
A well-chosen mattress can bring so many benefits not only when it comes to comfort and the quality of your sleep but also health. That's why I would like to first take a look at the positive aspects of this Koala mattress review and find out how good it is.
Exceptional Design
All the mattress features and durability completely depends on the mattress design. High-quality mattresses are made of durable and safe materials that can serve you for years. Since this is the Koala mattress design, let's take a look at look at its structure:
6cm Kloudcell™ comfort layer: it's a completely new material that's soft and breathable. It works just like latex and memory foam. You won't find Kloudcell technology in other mattresses, it's quite firm and supportive, yet manages to conform closely and alleviate the pressure points.
16cm Ecofoam™ support layer: firmer, ultra-resilient foam that works as a support layer.
As you can see, the Koala mattress has just two layers - comfort and support. The company tries to keep it simple and believes that two layers can be enough at providing you with high-quality sleep. It seems that multiple Koala mattress reviews agree with that.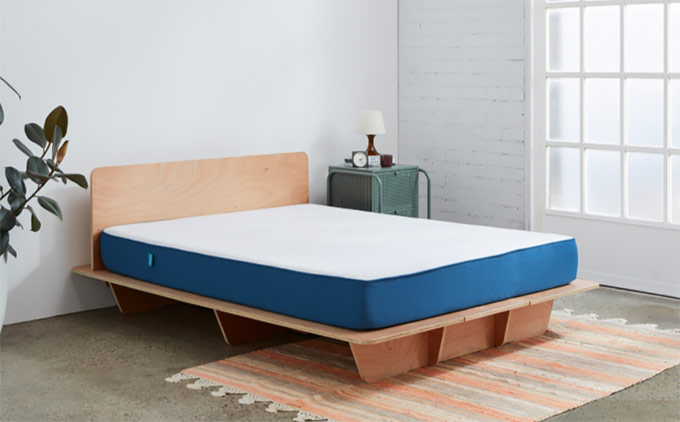 The major reason why the two-layer design works really well is the fact that the company is able to provide you with a high-quality and comfortable mattress for really affordable prices.
Now let's take a look at the cover. Here's the Koala mattress cover design:
Top knit: 70% polyester, 30% TENCEL®
Border and underside fabric: 100% Polyester
Kola's cover is breathable and anti-microbial, it ensures that the mattress remains in place. Based on Koala mattress reviews, sleepers love it due to the fact of how easy it is to remove it and put back on. What's more, it's sustainably produced in Australia, so if you're eco-conscious, you should really appreciate it.
Now, even if the Koala mattress has an anti-microbial and easily-removable cover, the company still suggests using a mattress protector that will ensure that your mattress is safe from any dirt or spills. Koala mattress reviews agree that it's an amazing option. It will also affect your mattress longevity.
Suits Most Sleeping Positions
When choosing a mattress for your personal needs, it's important to pay attention not only to your weight but also sleeping position. This has to do with the fact that different types of mattresses tend to provide you with different levels of support and firmness options.
Since this is the Koala bed review, you should know that it's about 6 out of 10 on the mattress firmness scale, which indicates that it should be suitable for the majority of sleepers. Just to make sure that this is the case, I went through multiple Koala mattress reviews and collected all the information.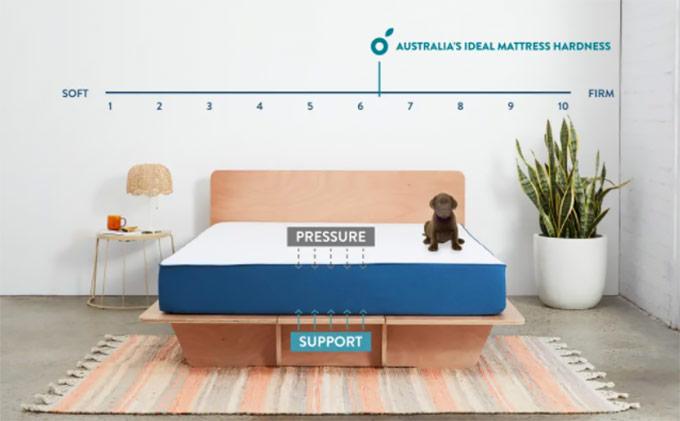 Based on Koala mattress reviews, back sleepers should find it the most comfortable. Since it's slightly on the firmer side, it will ensure that your back gets enough support. What is more, studies show[1] that firmer mattresses work amazingly well for people who are experiencing back issues. That being said, Koala can be highly beneficial for your back.
Talking about side sleepers, Koala can be slightly too firm for light-weight individuals, however, if you're medium- or heavy-weight sleepers, you'll notice that the Koala mattress hugs your shoulders and provides enough support for your hips, resulting in a healthy spinal alignment.
Talking about stomach sleepers, the Koala mattress is firm enough to ensure that your legs, stomach and chest stay in a straight position, meaning that you shouldn't be worried about the crooked spine. However, if you can, you should avoid sleeping on your stomach because it's one of the worst sleeping positions that could result in crooked spine, back problems and other issues.
Therefore, people have a very positive approach towards Koala mattresses, it seems that almost all sleepers could sleep on it comfortably and notice positive effects.
Great Motion Isolation = No Sleep Disturbance
Motion isolation is one of the features that not all of you appreciate enough. Of course, if you're sleeping alone, that's not an issue at all. However, those who have partners that keep tossing and turning throughout the night should understand the struggle.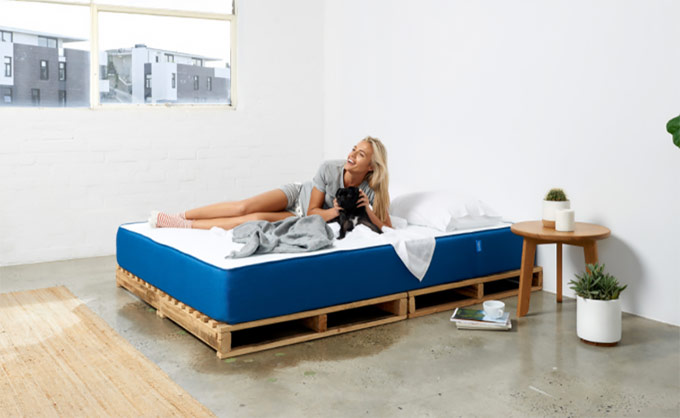 As I was going through multiple Koala mattress reviews, I haven't noticed that anyone would be concerned about motion isolation. Thus, it seems that the Koala mattress does a really good job when it comes to isolating the motion transfer.
However, motion isolation sometimes comes with a few drawbacks, that's the lack of bounciness and responsiveness. These features are something that sleepers lack, however, I will focus more on them further into this Koala bed review.
Amazing Pressure Relief Features
Truth be told, every good mattress should be able to provide you with pressure-relieving properties. If you have painful spots on your body when you wake up, then your mattress has probably worn out and it's time to get a new one.
Since the Koala mattress has an exceptional design that feels like latex and memory foam, it manages to conform closely and alleviate pressure points while at the same time provides your body with enough support.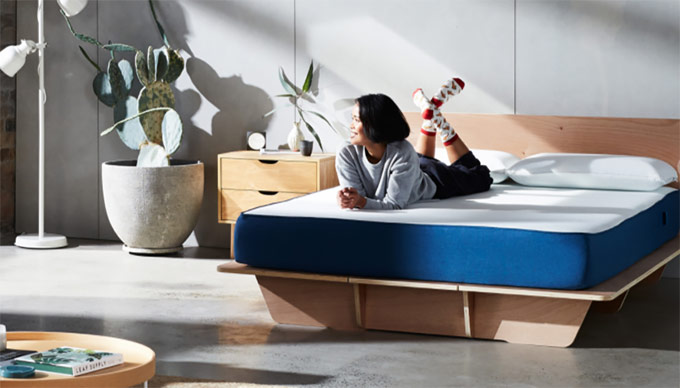 Therefore, when sleeping on Koala mattresses, you'll be able to feel the balance between the firm support layer and a very soft and comfortable comfort layer, which is exactly what's needed to enjoy the high-quality rest.

Did you know?
Optimal Breathability and Airflow
I think that anyone who takes their sleep seriously would agree with me that breathability is one of the most important aspects to be considered when choosing a mattress. After all, studies have shown that temperature can highly affect the quality of your sleep. [2]
When it comes to mattress breathability, it all depends on its construction. Usually, hybrid and innerspring mattresses are very breathable because they have coils in their construction, which promote airflow and manage to maintain neutral body temperature throughout the night.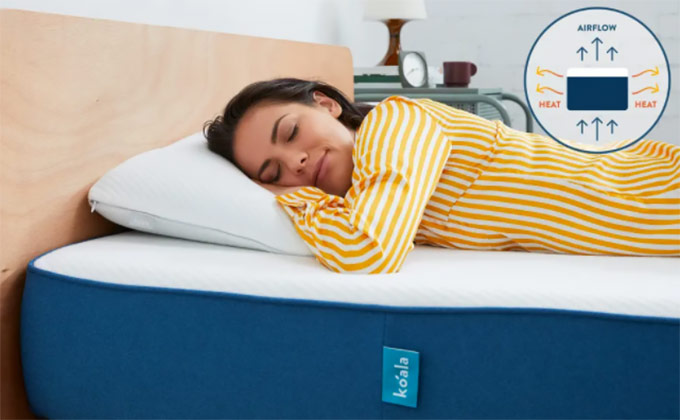 In most cases, the issue with sleeping too warm is associated with memory foam mattresses because they "hug" your body and tend to trap heat. However, it completely depends on the provider and mattress structure as well as the quality of the materials.
I have to say that I was pretty concerned about the Koala mattress, just because it feels like memory foam and latex. However, based on multiple Koala mattress reviews, that's not the case. The unique Kloudcell™ technology ensures that the Koala mattress is breathable and doesn't trap heat, allowing you to enjoy cool sleep, even during the summer.
Koala Mattress Review: CONS
Since we have already discussed all the positive aspects of this Koala bed review, it's time to move to the less pleasant part and discuss its flaws.
Lacks Edge Support
There are a few major reasons why edge support matters. First of all, it usually indicates that the bed is sturdy and reliable. It helps a mattress to maintain its initial shape, prolonging its durability.
Secondly, strong edges will ensure that you're not falling out of the bed when sleeping on the side of your mattress. Yes, this might happen if your bed has no edge support.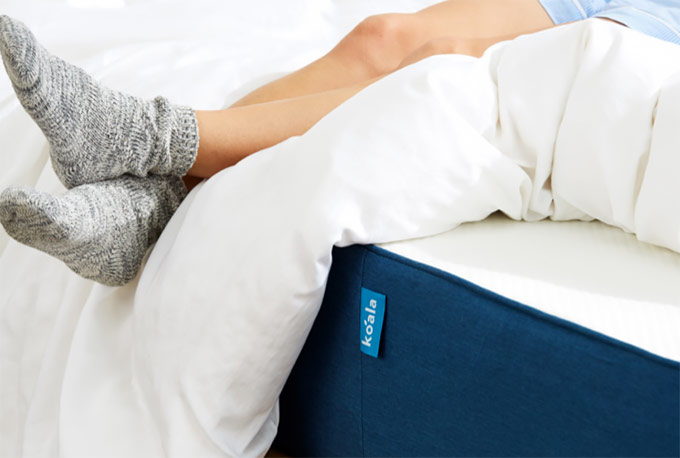 When it comes to Koala mattresses, edge support is not the biggest issue, however, some sleepers claim that they're not feeling very comfortable when sleeping on its sides. That being said, Koala deals with this issue better than memory foam mattresses but not as good as innerspring alternatives.
Not Very Bouncy
Bounciness is one of the properties that won't affect your sleep directly, however, there's one reason why this should be important. Yes, I'm talking about quality time with your partner.
Couples would agree that mattress bounciness can affect the quality of their sex lives. When a mattress is bouncy and responsive, it ensures that your body doesn't sink into it but rather quickly bounce back, making the process effortless and so much more enjoyable.
Koala mattress is quite responsive, however, since it isolates the motion transfer so well, it's not really bouncy. That said, you should take this into consideration when making the final decision.
That's it with the Koala mattress review pros, now let's take a look at the additional details.
Koala Mattress Price and Additional Details
It seems that the Koala mattress should work amazingly for the majority of sleepers, however, the price and additional detail might also change your decision. Thus, let's find out the Koala mattress price, warranty, and shipping information.
What is the Koala Mattress Price?
Let's move to Koala mattress prices, here's the entire list:
As you can see, even with such amazing properties, Koala still manages to maintain a lower-than-average pricing point. I told you at the very beginning of this Koala mattress review that some high-quality mattresses don't cost a fortune, so it seems that Koala is one of those cases.
The pricing is not the only good news, the company also offers 4-hour delivery in Sydney, Melbourne, Brisbane, Perth and Adelaide. What is more, Koala mattress comes with a 120- night sleep trial. That being said, you can sleep on it for up to 4 months and see whether or not it fits your wants and needs. If you decide to return it, the company will refund every cent.
The last aspect that's important to mention is that the Koala mattress comes with a 10- year warranty. It will protect you in case any manufacturing flaws appear. You should check the company's warranty conditions if you want to get into details.
Therefore, multiple Koala mattress reviews appreciate the fact that there are completely no risks. Thus, if you were not completely assured about purchasing a mattress online, now you should know that it's worth it.
Koala Weight and Thickness
Koala mattress is quite lightweight, the queen size weighs about 31 kilograms, which is similar to the majority of other foam mattresses. That being said, you'll be able to move it around in your bedroom without much effort, even if you don't have anyone to help you.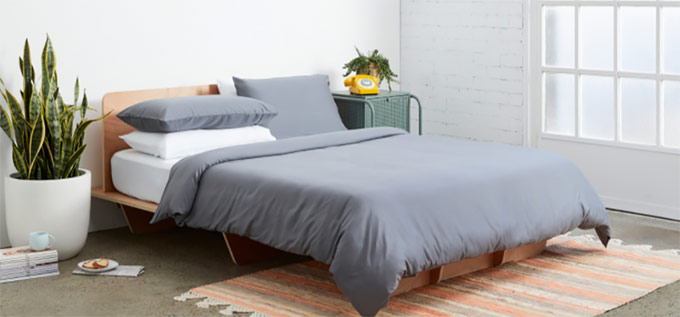 The Koala mattress comes compressed in a box. It's recommended to move it into the bedroom and only then unpack it because later it will be more difficult to carry it around. Once you unwrap the mattress, it will take some time to fully expand, so you shouldn't sleep on it the same night you unwrap it.
Talking about Koala mattress height, it's 25 centimeters. It's not as tall as some other mattresses in the industry, however, 25 centimeters is completely enough to provide you with amazing comfort.
Conclusions
Therefore, Koala is among the most recommended mattresses in Australia. Even though it has a very simple two-layer design, the company is using a completely new material that makes it better than many other similar beds.
Koala mattress is suitable for the majority of sleepers, it manages to alleviate the pressure points, isolates motion transfer and is breathable. However, it might lack edge support and bounciness, which are the qualities that some people are looking for.
Thus, consider all the aspects and make the right decision!
Scientific References
1. Laird Harrison: 'What's the Best Mattress for Back Pain?'
2. Tsu-Yu Shen, Su-Huey Tan, Fong-Gong Wu: 'Comparison of Sleep Quality and Thermal Comfort for Innovative Mattress Design'
Leave your honest Koala review
Leave your genuine opinion & help thousands of people to choose the best mattress. All reviews, either positive or negative, are accepted as long as they're honest. We do not publish biased reviews or spam. So if you want to share your experience, opinion or give advice - the scene is yours!