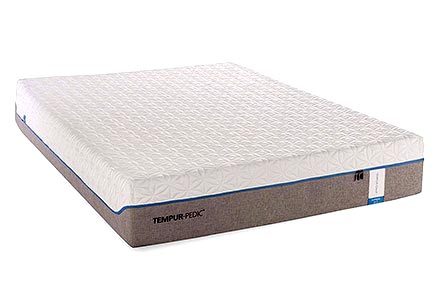 Nowadays, a proper mattress is becoming easier to find than ever before - all you need to do is check out some lists of the best providers out there, pick the one that suits you best and go with it. But what if you just want to go to the store and grab the bed yourself? In these situations, mattress stores and warehouses are the saviors - many Costco mattress reviews cover just that.
Naturally, however, purchasing a mattress from a wholesale provider has its benefits and shortcomings. Most of the time, however, the shortcomings are far greater than the benefits. But I'm getting ahead of myself - let's take it from the top.
This review will be a bit different than most of the others found on our site. I'll tell you about some of the top brands that customer Costco mattress reviews talk about, and then we'll move on to discussing the benefits and issues with purchasing Costco mattress in a brick and mortar store.
The thing is, buying a mattress from Costco is not such a great idea. You'll pay much more for the same product that you can buy online. Moreover, even though some people think that it's risky to buy such products online, that's completely the opposite. Top-tier online mattress providers offer free shipping, at least a 10-year warranty, and sleep trials that allow you to sleep on a mattress for a specific period of time before deciding if it's suitable for you.
Some of the most recommended online mattresses include Saatva, Puffy and Layla. Here's how they compare with Casper (one of the most popular Costco mattresses).
TL;DR: Costco is a mattress wholesale provider. The company offers many different mattresses for sale, but if you have the possibility, it's much more worth it to purchase a brand new mattress for an official provider online.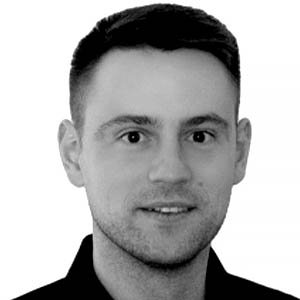 Alex Savy
Sleep Science Coach
What are the top 3 things that contribute to the quality of our sleep?
The first thing is your mattress because it's the thing you'll sleep on. Second, there are your surroundings that consist of proper temperature, humidity, and the amount of light and noise. Finally, if you're stressed or anxious, you'll probably have less restorative sleep, so the third thing that will positively impact your sleep quality is a calm state of mind.
Pros
A huge variety of mattresses
Competitive pricing options (compared to other retailers)
Some of the better-known industry names
Cons
It's much better to purchase the mattresses from their original providers
Costco Mattress Reviews: The Top 4 Mattress
Right, so - as I've mentioned in the introduction, we'll be taking a look at some of the more reliable customer Costco mattress reviews that concern 4 mattress brands found within the store. The four brands are, as follows:
Tempurpedic
Casper
GhostBed
Sealy
Probably needless to say, but Costco has quite a few additional partners that they work within this article, however, we'll be concentrating on only the best Costco mattresses.
Once we get all of that out of the way, I'll tell you a bit about why, in most cases, its actually better to purchase your bed directly from the mattress provider, and not bet your money on wholesale stores and warehouses.
TempurPedic - A Top-Tier Foam Mattress Provider
First up, let's talk about TempurPedic. If you've been looking at Costco mattress reviews for some time now, you've probably seen this name pop up once or twice before… Or, like, a hundred times.
I'm actually not even joking - out of all the beds that the shop offers to its customers, you'll likely find that TempurPedic products are the best Costco mattresses that they have in stock. TempurPedic is actually somewhat of a mattress household name - everyone wants a Tempur mattress, but not everyone can afford it.
So, what makes the beds offered by the brand (and then retailed as Costco mattresses) so attractive?
Well, there are a few things.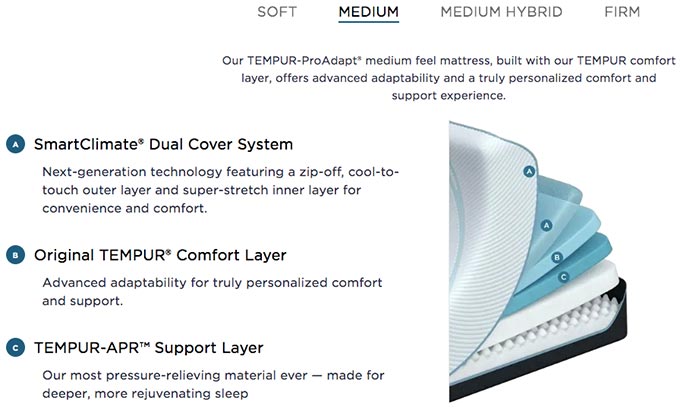 TempurPedic mattresses are seen as some of the best beds for anyone who cares about their sleep health. Sleep health has been shown to impact one's overall health[1] many times already, and it has become common knowledge - a good mattress can help boost both of those.
TempurPedic has a few different mattresses in its selection, with some of the most popular options being the -Adapt and -ProAdapt ones. The beds come in multiple different firmness and thickness options, which means that they will suit different types of sleepers.
Customer Costco mattress reviews will tell you that, no matter which of the TempurPedic mattresses it is that you choose, you can expect all of the models to have top-tier motion and noise isolation. That's something that anyone sleeping with their partners will definitely appreciate.
Pricing Options
Now, while reading through Costco mattress reviews, one thing that you might notice is that Costco doesn't necessarily have all of the models and sizing options in stock. To be more specific, customers note that it often seems to be difficult to find smaller TempurPedic sizes.
As far as pricing is concerned, the options that you'll find in Costco can reach up to $3999. Depending on the size and model that you choose, that's actually quite expensive - for example, if you were to purchase the most popular model -ProAdapt from the brand's official site, a king-size version would cost you $3599.
Latest Saatva Coupon Found:
UP TO $500 OFF
Limited-time Saatva Sale
We're sharing a limited-time Saatva mattress discount with our readers! Grab this deal & enjoy your new mattress with huge discounts.
Expiration date: 08/12/2023
4,042 People Used
Only 83 Left
Casper - Affordable, High-Quality Beds
Customer Costco mattress reviews concerning Casper are actually somewhat interesting. It would seem that the company supplies Costco with a specific model that isn't quite available to be purchased from Casper's official website.
Is that a good thing, or a bad thing?
Well, it depends. As far as the best Costco mattresses go, Casper is definitely "up there" - the brand is probably one of the most popular mattresses providers in the world, supplying its customers with affordable foam beds for many years now.
That said, there are drawbacks, too.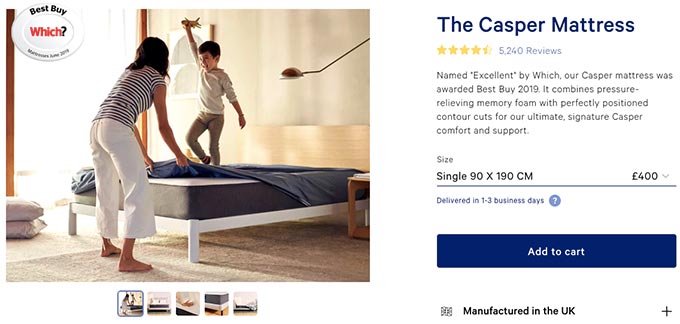 Now, look - the Casper mattress is a medium-firm foam bed. A medium level of firmness is often seen as the "gold standard" - it's not too soft, and will thus not break your spine alignment, but is also not too firm for comfort. That being said, firmness is actually the topic that customers seem to have the most issues with.
While Costco mattress reviews claim that the shop might have a dedicated model for customers to purchase, the model is - apparently - of a lower quality than that found on Casper's official website. No matter how you look at Costco mattresses, this isn't ideal, to say the least.
Pricing Options
Purchasing the Casper mattress from Costco, the pricing options are going to vary by quite a bit - they will depend on the sizes in stock at that time, model availability and so on. It's almost impossible to give a precise estimate.
If you were to purchase the bed from Casper's official site, however, it will cost you anywhere from $595 up to $1395. The pricing options are great, and you can also expect top-tier quality - something that seemingly can't really be said about the model found in Costco.

Did you know?
GhostBed - High-End, Silent Product
GhostBed is one of the better-selling mattress brands in Costco. It makes sense, too - the brand's mattresses, while not being as well-known as Casper or TempurPedic, are still seen as reliable and high-end products.
But let's get to the specifics, shall we?
Customer Costco mattress reviews point out pressure relief as one of the main features of GhostBed's mattresses. Truth be told, that's actually a very important feature, too - no matter if you're already suffering from painful pressure spots or are trying to prevent their formation, it's definitely something that's important to address.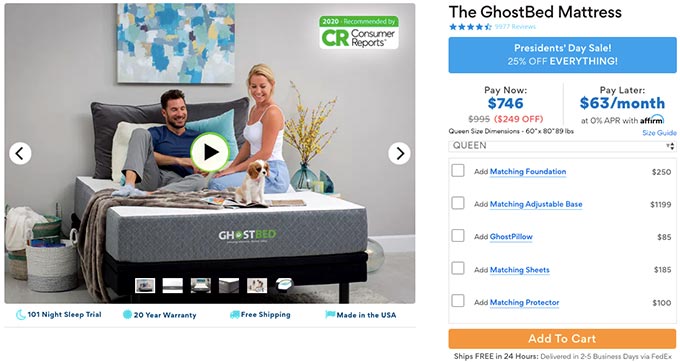 The way that it works is that the mattress in question - GhostBed - disperses your bodyweight throughout its perimeter, and does not concentrate pressure in some specific spots on the surface.
Another great thing about these mattresses is that they are virtually silent, and isolate motion very well. Both of these features are definitely going to be appreciated by anyone who sleeps in pairs, especially if one of the sleepers is of the restless kind.
Pricing Options
When it comes to purchasing GhostBed from Costco, the only issue you're likely to face is that there won't be certain models in stock. Also, depending on the model of your choice, the price tags might come close to the $3000 mark - expensive!
Purchasing the product from the brand's official website, the mattress is going to cost you anywhere from $545 up to $1490. Pretty good!
Sealy - Breathable and Bouncy
Glancing at Sealy Costco mattress reviews, you'll likely notice that this mattress is quite different from the rest mentioned on this list. While beds such as Casper and TempurPedic exceed in motion isolation and pressure relief, Sealy is actually on the other side of the spectrum.
The mattress is responsive and bouncy. Truth be told, these features might be somewhat niche, but if you're someone who's looking to improve your sex life, then a bouncy mattress is the way to go.
That's not the only notable part of the Sealy mattresses, though. The beds in all three of the company's collections are also cool to sleep on - they surpass other models mentioned in this article in breathability, and provide the sleeper with a cool sleeping experience.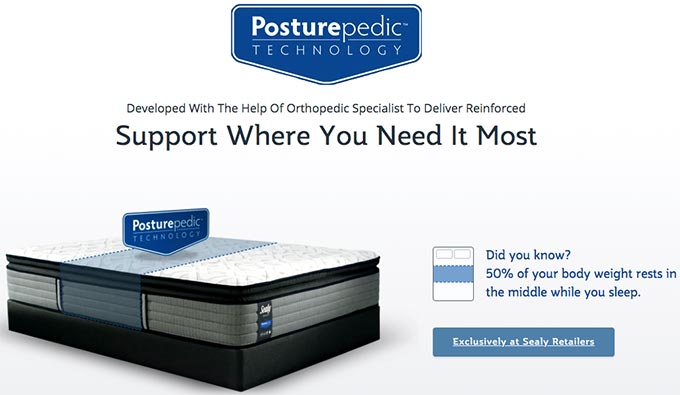 Whether you're keeping a sleep diary[2] or trying to improve your sleep health with other methods, temperature neutrality is going to be one of the main topics that you'd want to tackle. Sealy will help you do just that.
The unfortunate thing here, however, is that there's a significant number of negative customer Costco mattress reviews that talk about quality and durability issues with the Sealy mattresses found in Costco.
To be completely transparent, it's worth mentioning that Sealy mattresses, in general, aren't all that known for being "very durable". Still, it would seem that the models available at Costco are in an even worse of a situation.
Pricing Options
Sealy's pricing options are going to depend on the collection that you choose to go with. Over at Costco, you can expect the options to vary up to the $1399 mark. Over at Sealy's official site, however, the pricing is much more approachable - the Premium collection might cost you up to $1061,65.
In-Store or Online - Which One to Choose?
So - we've briefly talked about four of the best mattresses offered by and mentioned in multiple Costco mattress reviews. As you might have gathered by now, it's almost crystal clear that it makes a lot more sense to purchase a mattress online instead of doing so in a brick and mortar store.
But why is that the case, really?
Well, it can be as simple as the reasons mentioned earlier - better deals, better quality, better customer support and so on. Still, let's tackle this one point at a time.
Better Pricing Options
Mattress retailers are almost always going to charge you a lot more money than if you were to purchase the product straight from an official website. Why? Simple - they need to make a profit.
Sometimes, the argument comes up that "since you would pay for shipping, the price evens out". Well, that's not exactly true.
You see, most high-end mattress brands have free shipping options - some even throw in white glove delivery and old mattress removal, completely free of charge! Knowing this, it's obvious that, pricing-wise, it makes much more sense to purchase a bed from an official provider instead of a store or a warehouse.
Better Return / Warranty Deals
There are some customer Costco mattress reviews that talk about the different warranty and exchange / return deals. Thing is, if you buy your mattress at Costco, there's a pretty good chance that these deals are going to be different than those offered by the official providers.
I won't bore you with all of the legalities of the matter. All that you need to know is that you should always double-check the different trial and warranty details if you're buying a mattress from a store, and not from an online provider.
All things considered, it's safe to say that purchasing mattresses online is definitely a better idea. Of course, that's as long as you pick high-quality mattresses over the less durable ones. Such mattress providers as Saatva, Layla and Puffy offer free shipping, an amazing price-quality ratio, and each of them comes with more than a 100-night sleep trial. Sounds like a very good deal, am I right?
Saatva Deal Active Right Now:
UP TO $500 OFF
Limited-time Saatva Sale
We're sharing a limited-time Saatva mattress discount with our readers! Grab this deal & enjoy your new mattress with huge discounts.
Expiration date: 08/12/2023
4,042 People Used
Only 83 Left
Any Condolences..?
Now, to be completely honest, I do have to note that there are a few benefits of purchasing a mattress in a store, too. Well, one - time.
If you purchase a bed from an official provider online, it's going to take some time to get to your doorstep. The actual period of time might differ depending on a few variables (i.e. your location, the mattress itself, shipping delays), but it's almost always going to take more time than if you were to purchase a bed from the store.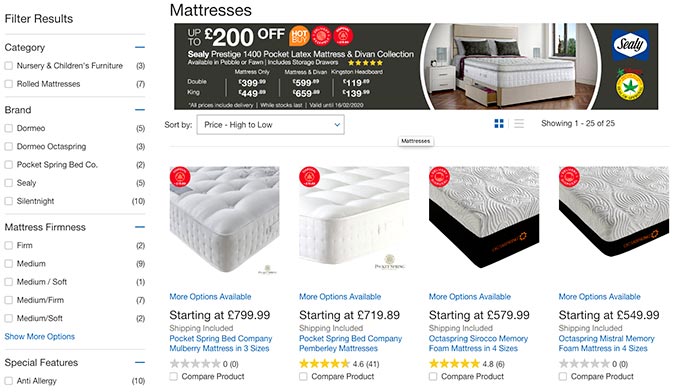 That said, I probably don't need to tell you this, but if you don't necessarily need a new mattress today, this is going to be a non-issue.
Here is The Best Saatva Offer I Found:
UP TO $500 OFF
Limited-time Saatva Sale
We're sharing a limited-time Saatva mattress discount with our readers! Grab this deal & enjoy your new mattress with huge discounts.
Expiration date: 08/12/2023
4,042 People Used
Only 83 Left
Conclusions
We've reached the end of our article on the different types of mattresses that you might be able to find in your local Costco. Remember - the shop sells a whole lot more beds than mentioned here, and we've only covered the high-end providers.
Still, however, if you're looking for a truly great and reliable mattress that would serve you for years to come, you should direct your attention online. While some customer Costco mattress reviews are positive towards brick and mortar stores, your best bet remains to find and purchase a mattress online.
A good place to start is actually our list of the best mattress providers out there. Here, you should be able to find a bed that would suit all of your wants and needs, no matter what your preferences are. If you find it difficult to decide, it's recommended to consider Saatva, Puffy and Layla.
With that said, thanks for reading, and good luck!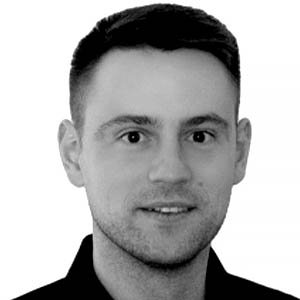 Alex Savy
Sleep Science Coach
Contributed By Alex Savy, Sleep Science Coach
Alex Savy is a Sleep Science Coach certified by Spencer Institute in January 2020. Alex has been into the science behind sleep and how sleep affects different aspects of life for quite a while. He ...
Read Full Bio...
Scientific References
Contributed by
Alex Savy
, Sleep Science Coach
1. Daniel J. Buysse, MD: 'Sleep Health: Can We Define It? Does It Matter?'
2. Michelle A. Short, PhD, Teresa Arora, PhD, Michael Gradisar, PhD, et al.: 'How Many Sleep Diary Entries Are Needed to Reliably Estimate Adolescent Sleep?'
Leave your honest Costco review
Leave your genuine opinion & help thousands of people to choose the best mattress. All reviews, either positive or negative, are accepted as long as they're honest. We do not publish biased reviews or spam. So if you want to share your experience, opinion or give advice - the scene is yours!