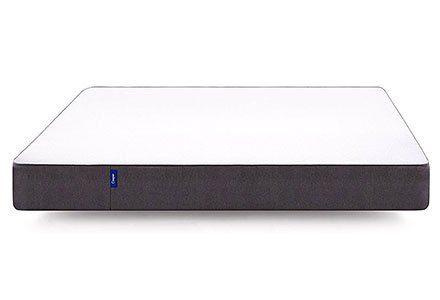 Quality sleep is one of the most important factors that influence our work performance, personal life and the way you feel overall. For that reason, it's important to get a mattress that would perfectly target your pressure points and adjust to your body position!
You must be here because you want to improve the quality of your sleep, am I right?
Since you're here looking for Casper mattress review, I'll do my best to present you with all the essential information that you need, including the company's background, structure, firmness, pricing, and so much more.
Verdict at a glance
Casper mattress is eco-friendly mattress designed from high-quality materials that combined together gives you the most comfortable sleep. It works great for back and side sleepers and good for stomach sleepers. What is more, it's durable and offers you a 90-nights free trial.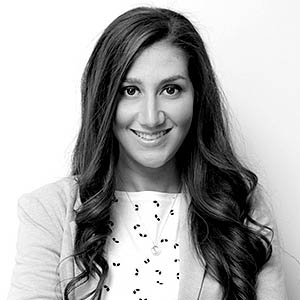 Julia Glowinski
Registered Social Worker & Certified Sleep Consultant
What are the top 3 things that contribute to the quality of our sleep?
A consistent bedtime routine, a healthy sleep environment, and the relaxation response - the ability to calm our minds and bodies through breathing exercises or meditation.
Pros
Made of Quality Material
Casper is For Every Sleeper's Needs
Medium-Firm Level of Support that Works for Almost Everyone
100-Nights Sleep Trial
Durable (Confirmed by Users' Reviews)
Cons
Only One Firmness Option
Not so Great for Hot Sleepers
Casper Mattress Review: Introduction
Since Casper was launched in 2014, it did everything to ensure to improve its mattresses and meet customers' needs. For that reason, today it has a solid reputation for customer support (you may have noticed if you read Casper mattress reviews) and the quality of their products.
Fun fact. The name of the Casper mattress was not selected randomly, it was actually named after one of the co-founders' old roommates.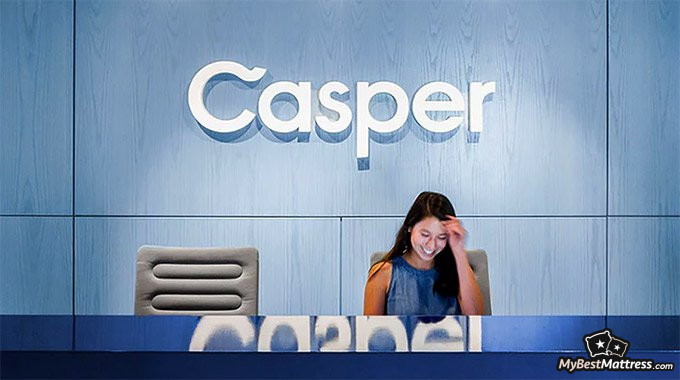 Now let me present to you the most important aspects that we distinguished after a thorough analysis of a number of customers' reviews.
Casper Mattress Review: PROS
As always, let's begin with the PROS list first.
Made of Quality Material
The material that the mattress consists of plays a major role in its quality and convenience overall. Obviously.
A newly-made and improved Casper mattress has four layers that complement each other and when combined create the most quality night's sleep you've ever experienced.
Basically, it uses two different types of foam: firmer for the hip region and softer foam for your shoulders.
Latest Saatva Coupon Found:
UP TO $500 OFF
Limited-time Saatva Sale
We're sharing a limited-time Saatva mattress discount with our readers! Grab this deal & enjoy your new mattress with huge discounts.
Expiration date: 05/12/2023
4,042 People Used
Only 83 Left
What are Casper mattress layers?
Casper mattress is created from four distinct layers:
1.5 inches of open-cell foam
1.5 inches of memory foam
1.5 inches of adaptive transition foam
5 inches of durable support foam

To understand how each of the layers interacts with one another for unparalleled comfort, let me present to you each of them in this Casper mattress review.
Built from a latex-like foam material, which creates that quick bounce. Since this layer immediately responds to pressure, it also quickly adjusts to your body weight and allows you to sink deeper.
What is more, this layer has great cooling properties, so you won't have to worry during the hot summer nights, as the Casper bed will ensure that the temperature of your sleep is not too hot.
The news are great as it's proven that individuals experience higher quality rest when sleeping in a cooler environment[1] rather than sleeping too hot.
You may have heard about memory foam in other Casper mattress review, or simply in many advertisements. This is the layer that adjusts to your body perfectly and gives that body-contouring feeling that makes you think: "was this mattress created specially for me?". It also adds additional value to the comfort layer, extending the pressure relief!
Transition foam is created from durable poly foam that provides you with the previously mentioned feeling of softer material at the top and bottom and firmer foam for the center of your body, where the pressure is the highest.
The support foam, as you probably could have guessed from its name, gives the mattress the structure and support it needs.
Casper also comes with a removable cover that is made of 99% polyester and 1% elastane, which is washable at 40 degrees.

Did you know?
Casper is For Every Sleeper's Needs

No matter if it's the Casper mattress review, Casper bed or any other product's revision, I always note that it depends on your personal preferences, which usually include your most common sleeping position, health conditions, weight, and even body type.
So, at this point, it's getting difficult to provide you with an unbiased mattress review. But together with my team, we found the option. I analyzed a number of reviews to provide you with the most honest and reliable answer - for which type of sleeper and weight group Casper is the most suitable.
And here are the results according to customer feedback.
If you usually lay on your left or right side, then Casper is one of the best options you can get in the market. Customers who sleep on their side gave Casper solid evaluations.
Light-weight sleepers and average-weight sleepers gave Casper the best evaluation and marked Casper as "very good", and heavy-weight sleepers claimed it was "good".
The back sleepers gave a little bit different feedback. Average-weight sleepers said it was "very good". Light-weight and heavy-weight sleepers claimed it was "good".
All of the sleepers claimed it was "good".
Therefore, considering every sleeper and every weight group, I'd say Casper gave pretty solid results.
For that reason, it's safe to say in this Casper mattress review that it's fittable for almost everyone, only heavy-weight sleepers revealed a little bit poorer results.
Medium-Firm Level of Support that Works for Almost Everyone
Casper provides a medium-firm level of support, which is good for most back sleepers. It also performs well with most stomach sleepers and for those who have back pain, which today is a quite common problem.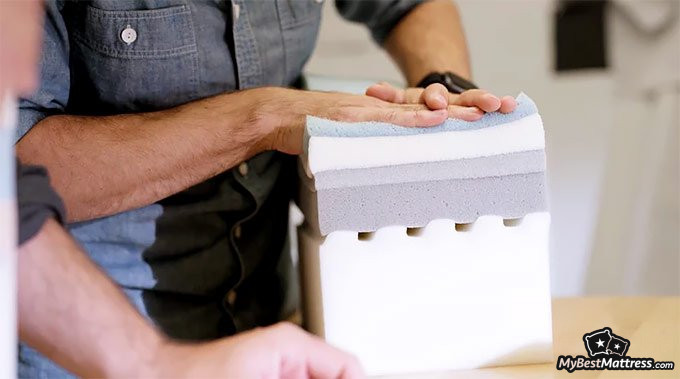 The reason why it works for almost every category of sleepers are previously in this Casper Mattress review mentioned types of foam: firmer for your hips and softer for your shoulders. So it is designed to match most people's' needs.
According to Casper bed reviews, customers usually sink into the upper foam layer and then feel firmer resistance from the second foam layer. So, combined they work perfectly - not too soft and not too firm.
Table: Casper mattress firmness.
However, it can be a little bit too firm for light users, because they may not get the feeling of combined layers.
100-Days Sleep Trial
If you order Casper bed directly from manufacturers, you get a 100-nights risk-free trial.

So, if there's any reason you're unhappy with your purchase, you are free to give it back and get a full refund. What's the better way to find out if it's exactly what you were looking for?
Note that when buying through Amazon you will still get 100 nights trial, however, any returns will be coordinated through it as well, so if there's no one to pick up your mattress, responsibility is on you.
Durability
It can be difficult to evaluate durability because the Casper has only been on the market for a little longer than 3 years. However, when reading Casper mattress reviews, you may see that customers are happy with it, and even after 2 or 3 years, their mattress is performing as well as in the very beginning.
Eco-Friendliness and (Almost) No Off-Gassing

I believe I'm not the only one who cares about the environment and look for the most nature-friendly alternatives. If you're one of those people, then you will like Casper.
All of the foams used in Casper's mattresses are CertiPUR-US certified, which means that they are created without any harmful flame retardants (used to slow down the flame in case of fire) and ozone depleters. They also exclude a number of other harmful chemicals and are considered to be low VOC, so they're not harmful to the environment or humans.
When I was reading Casper mattress reviews, I've noticed that some of the customers mention that there is a slight smell when unboxing the new mattress, others say that there was no smell or it evaporated in a few minutes. Of course, there were a few Casper bed reviews that claimed it has a strong off-gassing, but only a few customers out of many had such experience.
So, if you care about the environment, always pay attention if there are no harmful chemicals used in mattresses' manufacturing.
Zero Motion Transfer
All of us have experienced that irritating feeling when our partner is a "loud" sleeper and constantly moves around or simply wakes up early, transferring the movement to your side of the bed. But with Casper, you will never have to deal with it again!
Since it has zero motion transfer, you will never feel your partner's movement during the night. It not only means that you will be fully rested but it might also increase the quality of your relationship, think about that.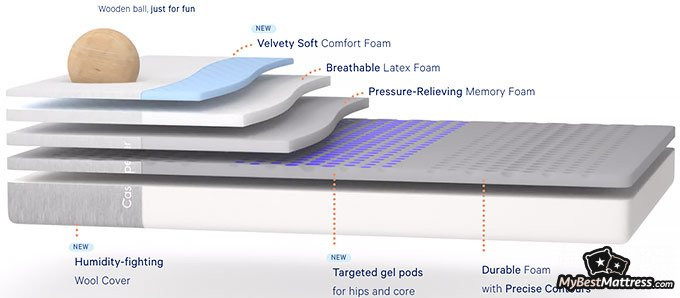 On that note, let's move to another pro in the Casper mattress review…
Great for Sex
Yes, foam mattresses are very comfortable, but, there's only one problem with it, they tend to lack bounciness, which influences your sexual activity negatively. So, they're usually not sex-friendly.
However, Casper is different. It has an extra and open-cell comfort layer, meaning that it's responsive enough for movement. Therefore, it won't do any harm to your sexual life, if you have any...
And, since it has zero motion transfer, there's no sound, which could make you blush in front of your neighbors. We've all been there.
That's it. I've introduced you with all of the main pros of Casper mattress, so it's time to move further to Casper's flaws.
Casper Mattress Review: CONS
Even though Casper bed reviews and our thorough research show pretty amazing results, there are few points you should consider.
Only One Firmness Level - Might Not Suit Heavier Or Very Light Sleepers
You cannot choose the firmness level with Casper mattress, there's only one option. And even if it's created to fit everyone's needs, it never works that way.
So, if you're a light-weight sleeper, the mattress can be too firm for you because you won't feel the advantage of all the layers that worked perfectly when combined together.
And, if you're a heavier sleeper, Casper can be not firm enough.
What is more, some people with health issues need a mattress of specific firmness. To find out what mattress firmness is the best for people with back pain, a group of researchers at the Kovacs Foundation in Palma de Mallorca performed a test on 313 adults[2] with chronic back pain. The results revealed that the firmer the mattress, the better.
If You Like To Sleep Hot - It's Not An Option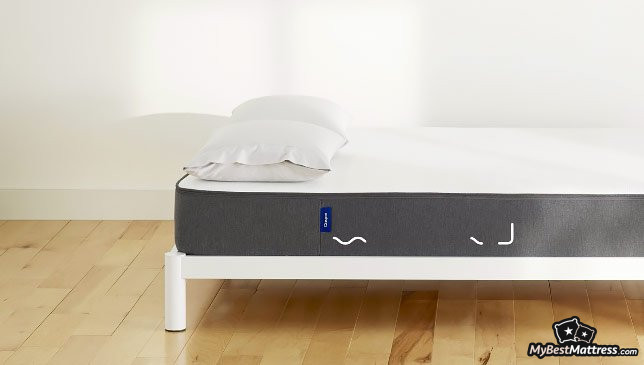 Casper's comfort layer has cooling properties, which ensures you're not sleeping too hot.
On the other hand, if you like to sleep warm, this may not be an option for you. So, like I always say, always choose what works best for you. After all, sleeping is the most important part of the day, which affects your productivity and overall feeling.
If this mattress doesn't quite float your boat (hehe), there are other options to pick from. Take a look at our list of the top mattress providers - you're bound to find something to your liking.
Casper Mattress Cost, Size and Other Important Information
Size
If you're worried that you won't find an option for yourself, there's nothing to worry about. Casper gives you plenty of options to choose from.
Casper mattresses vary from the smallest - singe ones to the super king, for those who love to feel free while sleeping. The length of Casper mattresses varies from 75 to 84 inches, so, it's ideal for taller sleepers too.

In order to choose the right size, there are some factors you should consider, such as your sleeping habits, if you have a partner or a pet, your height, and so much more.
How much does a Casper mattress cost?
Let's take this Casper mattress review to price, after all, we all love the high-quality product for a good price. Casper mattress price varies depending on the measurements you choose. It goes from $695 to $1,495.
Here's the full Casper mattress review price list:
Note that the pricing is provided at the time of writing Casper mattress review, so they might be slightly different at the time you're reading it.
Therefore, I'd say that Casper mattress price is not bad for the all-foam mattress. And, the company regularly runs sales, so you can wait for the right moment and get it for even better Casper mattress price.
If you're afraid it won't fit your needs, then simply use a free trial, as I mentioned previously in this Casper mattress review, you can try it for 100 nights.
If you're looking for a top-notch mattress for the same price or less, check out this list of best mattresses 2023.
Other Options
In this Casper mattress review, I provided everything you need to know about the Casper, but there are other options that Casper's company presents.
There's also the Hybrid collection and Original foam collection, including the Casper, and the Essential. Each of them has different features, so, you should consider them depending on your preferences.
What is more, if you want to have a look at other options, then check out how Casper features look compared to our top providers:
Table: Casper mattress comparison.
As you can see, even though it performs pretty well, there's still some place for improvement.
Here is The Best Saatva Offer I Found:
UP TO $500 OFF
Limited-time Saatva Sale
We're sharing a limited-time Saatva mattress discount with our readers! Grab this deal & enjoy your new mattress with huge discounts.
Expiration date: 05/12/2023
4,042 People Used
Only 83 Left
Conclusion
Casper is an amazing mattress, which is made from only quality materials. It works great for side, back and stomach sleepers. Also, it's great for those who suffer from back pain since Casper is firmer near the hips and softer near the neckline.
It offers a medium-firm level of support, which works for almost everyone, it's durable, eco-friendly and has almost zero off-gassing. Moreover, you won't have to worry about the motion transfer because with Casper you won't experience any.
Therefore, I would recommend Casper almost for everyone who wants to experience quality sleep. Only if you're a heavier sleeper, you should try it first before buying.
If, after reading this review, you're still not sure about the product, go check out some of the best mattresses in the current industry. Perhaps your dream bed is waiting for you there?
By the way, you can take advantage of the comparison tool to find out which mattress offers the best qualities.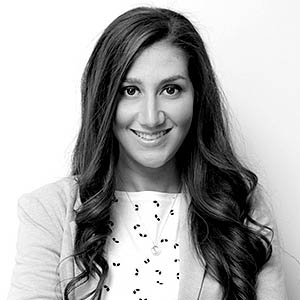 Julia Glowinski
Registered Social Worker & Certified Sleep Consultant
Contributed By Julia Glowinski, Registered Social Worker & Certified Sleep Consultant
Julia is a Registered Social Worker, a Certified Sleep Consultant, and a Cognitive Behavioural Therapy for Insomnia (CBT-I) clinician. She is an expert at all things related to sleep and how to ach...
Read Full Bio...
Scientific References
Contributed by
Julia Glowinski
, Registered Social Worker & Certified Sleep Consultant
1. Kazue Okamoto-Mizuno, Koh Mizuno: 'Effects of thermal environment on sleep and circadian rhythm'
2. Laird Harrison: 'What's the Best Mattress for Back Pain?'
Leave your honest Casper review
Leave your genuine opinion & help thousands of people to choose the best mattress. All reviews, either positive or negative, are accepted as long as they're honest. We do not publish biased reviews or spam. So if you want to share your experience, opinion or give advice - the scene is yours!