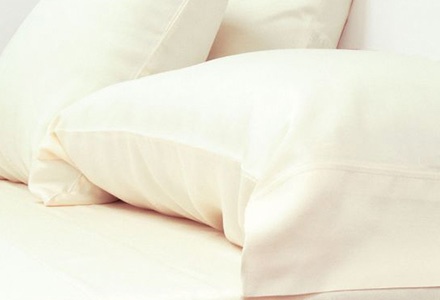 If you're looking for some new mattress sheets online, chances are that you've encountered Cariloha sheets reviews once or twice before. You probably wondered - is it a good company to purchase bedsheets from? What's so special about Cariloha's product, in the first place? And what are the prices for the sheet sets?
Well, you're in luck - all of your questions will be answered in the article below.
In this Cariloha sheets review, I'll tell you about the bamboo sheet set offered by Cariloha. It's surely one of the more interesting products on the market - I'll tell you both why that's the case, and why bamboo is actually quite superior to other, similar materials out there.
TL;DR: Cariloha sheets are some of the more unique products in the bedsheet category - they are made from bamboo viscose, which means that the sheets are going to be very breathable, soft and allergy-resistant. That being said, such products are much more expensive, too.
Pros
Cool and breathable
Lifetime warranty
One of the softer sheet sets
Good durability
Easy to clean
Cons
Might have some initial odor
Very pricey
Cariloha Sheets Review: PROS
Before we get into the actual Cariloha sheets review, let's address the obvious - bamboo.
A single look at the Cariloha's official website will reveal that the company has a pretty good selection of bedsheets. While the brand sells various different products, in general, its inventory of sheet sets is all centered around one, single material - bamboo.
Classic bamboo sheets, aloha bamboo sheets, resort bamboo sheets… All of the products are made from bamboo viscose. This is actually pretty unique!

Most companies that deal with bedding accessories (mattress sheets included) sell linen, cotton (percale) or sateen-based products. All of these materials have different qualities - some are cooler to sleep on, others provide better durability and easier cleaning and maintenance.
And then there's bamboo - a material that encompasses it all. Well, OK, that might be a bit of an overstatement, but the idea still stands.
Bamboo products have a lot of benefits, and are usually seen as some of the best ones in their respective categories. Has Cariloha managed to utilize this material and create some amazing bamboo sheets? Well, let's find out by taking a look at what some customer Cariloha sheets reviews have to say about it.
Very Breathable and Cool to Sleep On
The coolness of your sleep (as weird as that might sound) depends on a few different factors. Some people sleep warm by default - this group of individuals usually needs a lot of different products to keep them cool at night (a cooling mattress, breathable sheets, air conditioners, etc.).
As you can imagine, the warmth and coolness are going to depend on a few different things - among them, however, sheets are usually the more underrated solution. Depending on the material, though, these might be the exact products that can solve this issue.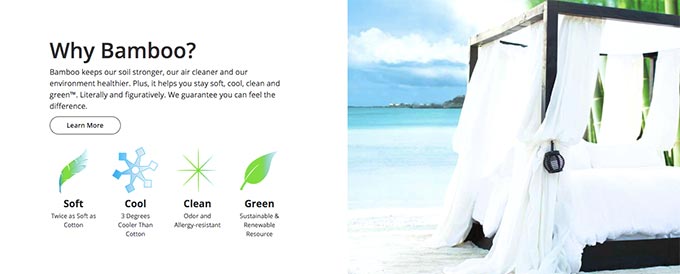 If there's any point which would be universally agreed-upon in regards to customer Cariloha sheets reviews, it would be one that relates to the temperature neutrality of the sheets - the bamboo sheet set provides unmatched coolness and breathability.
Most of the time, when you'd think about temperature neutrality, the first material that comes to mind is cotton. That makes sense - cotton is breathable, especially when it comes to that of the Egyptian kind.
That being said, bamboo seems to blow cotton right out of the water - customer Cariloha sheets reviews note that the sheet set in question is going to be more breathable and provide better cooling capabilities than sheets made out of any other material out there.
Latest Saatva Coupon Found:
UP TO $500 OFF
Limited-time Saatva Sale
We're sharing a limited-time Saatva mattress discount with our readers! Grab this deal & enjoy your new mattress with huge discounts.
Expiration date: 12/12/2023
4,042 People Used
Only 83 Left
Surprisingly Soft
What are the first things that come to mind when you think about bamboo?
Whatever they may be, "softness" probably isn't one of them. And yet, it should!
Some of the most common customer Cariloha bamboo sheets reviews found online talk about the softness aspect of the sheets. It's actually something that's very much appreciated by people who prefer to sleep cool!
Why is that the case, you may wonder? Well, it actually has to do with the mattress, more than the sheets themselves.

You see, if you're in the market for the coolest mattress out there, chances are that you'll end up with an innerspring mattress in your bedroom. That because innerspring beds are considered to be the most temperature neutral - makes sense.
With that being said, though, such mattresses also tend to be quite firm - you won't really be able to experience much softness with this type of a bed. This, however, is where the Cariloha sheets reviews step in.
It's a really rare combination - a temperature neutral, breathable product that is also soft. Then again, that's the magic of bamboo - definitely an attractive combination!

Did you know?
Allergy-Resistant, Easy to Clean
One of the more prominent issues that people face with certain types of bedsheets has to do with allergies. All types of materials can induce an allergic reaction - it depends on the individual person.
That being said, some customer Cariloha sheets review will tell you that while one material could be very allergy-inducing, another might be the opposite. As you've probably guessed it already, bamboo is way down that list.

Out of all the different materials that a bedsheet set could be made of, bamboo viscose is bound to help you avoid an allergic reaction - most of the time. Having your allergies act up to this material is a very rare scenario, which is great for anyone who's allergic to practically every bedding material out there.
Now, we shouldn't forget the topic of cleaning, too.
While it's surely not as an important feature as, say, temperature neutrality or softness, the process of cleaning your sheets can, in fact, influence the decision of whether or not they're worth purchasing.
How is that, you may ask? Well, it all falls down on two separate factors - how often do you need to clean them, and what's the cleaning process like.
Multiple different customer Cariloha reviews mention that the Classic bamboo sheet set is actually "very low maintenance". What this means is that you'll be able to sleep on the sheets for an extended period of time, much longer than on cotton ones, without actually cleaning them.

As per usual in this Cariloha sheets review, this falls down on the sheet set being made out of bamboo viscose. The material remains clean much longer, since it has better moisture-wicking capabilities (the fact that it's very breathable helps, too).
While that's cool and all, it's also important to note that the sheets are machine-washable. This is great - you won't need to spend a lot of time and waste a lot of energy having to deal with them by hand.
Decent Sleep Trial Period + Lifetime Warranty
A sleep trial is a period of time during which you are able to test a sleep-related product out, worry-free. The "worry-free" part simply means that, if you find that the product doesn't live up to your expectations, you'll have the ability to return it and get a refund.
Sleep trials vary - some offer huge periods of time, while others are a bit more stingy. Depending on the product, you might find that a sleep trial of a specific period of time simply isn't enough for you to "get a feel" and figure out if it suits you or not.
As some customer Cariloha bamboo sheets reviews have put it, this isn't a problem with the Classic sheet set.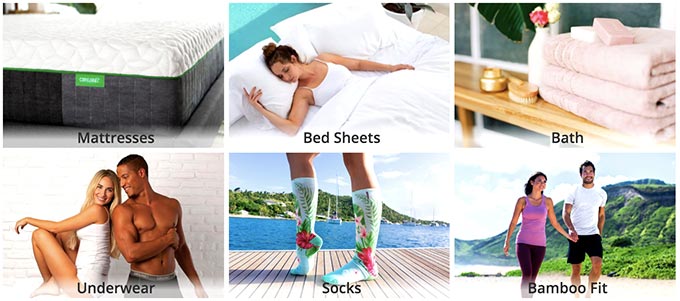 Cariloha, in general, offers a 100-night sleep trial for all of its bamboo products - this includes all of the different sheet sets, too. You'll have more than three months to test the sheets out - surely, this is going to be more than enough!
Sure, some companies offer even better sleep trials - that said, 3 months should do just fine. On top of that, however, Cariloha shows just how much they trust their own products with the warranty period - if you decide to purchase the Classic sheet set after reading this Cariloha sheets review, you'll receive a lifetime warranty with the product!
Lifetime warranties are very rare - while they are awesome in of themselves, they also showcase that the company truly does trust the quality and durability of its products. Good to know!
Multiple Color Selection
Admittedly, out of all of the pros discussed in this Cariloha sheets review, this one has to be the least important, sleep quality-wise. That said, it's still worth mentioning, nonetheless.
Sure, there have been various different sleep studies performed over the years[1] - the topic has been analyzed from many different angles, and yet, it's doubtful that the color of your bedsheets is going to have a profound impact on your sleep. That being the case, however, it can surely be important for anyone who values a specific type of aesthetic.
The Cariloha bamboo sheets come in a few different colors. While the choice pool isn't anything spectacular, if you're aiming for a certain type of color scheme in your bedroom, you might just be able to find a pattern that will suit your preferences.
Cariloha Sheets Review: CONS
Now that we've covered some of the more positive customer Cariloha bamboo sheets reviews, let's take a look at what are the less-than-ideal features of this set. It would seem that, at the top of the list, there's an issue with the initial odor.
Initial Odor
The "new product smell" is something that's practically unavoidable upon unpacking a newly-purchased product. Thing is, for most, this is a concept that has some very positive associations - the smell of a new book, a new CD game after opening the box (yes, I'm that old), or even some new clothes.
Unfortunately, this has some different, less-positive associations when it comes to sleep products.
If you're experiencing loss of sleep due to some health conditions or simply unhappiness[2], that's an issue in of itself. However, if you have a sensitive nose, and add a strong odor-possessing sheet set to the combination, chances are that your sleep quality is going to tank even further.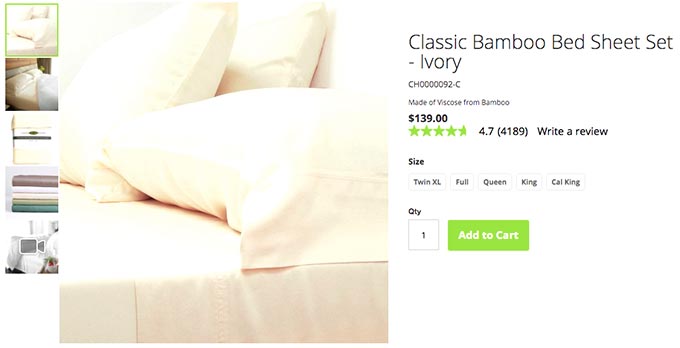 There's a pretty significant number of customer Cariloha reviews that do talk about the sheet sets being, well… Smelly upon first unpacking them. While all sheets do have distinct odors (just ask anyone who recently bought a Parachute cotton sheet set). Bamboo tends to, well… be a winner in this regard.
Is it really a major issue? Well, no - for most people, it's going to be a minor, short-term inconvenience. Still, it's something that's worth keeping in mind while deciding if the product is worth purchasing or not.
Price
While pricing is a separate section in this Cariloha sheets review, it's definitely one that also belongs to the con list, too. The reason is simple - the Classic bamboo sheet set is likely going to be one of the priciest sheet sets you'll come across online.
Take a look for yourself:
Yup, your eyes aren't deceiving you - that's almost $200 bucks for a sheet set!
Now, whether or not it's actually worth the money, it's a whole different question - as you've probably gathered by now, bamboo products are very expensive, but also come with a huge load of different features and benefits.
Also, the 100-night sleep trial and lifetime warranties do help the cause, too.
Here is The Best Saatva Offer I Found:
UP TO $500 OFF
Limited-time Saatva Sale
We're sharing a limited-time Saatva mattress discount with our readers! Grab this deal & enjoy your new mattress with huge discounts.
Expiration date: 12/12/2023
4,042 People Used
Only 83 Left
Conclusions
As a final note, would I recommend the Cariloha Classic bamboo sheet set?
Yes, I would.
It's quite obvious that the pricing point is one of the most negative aspects mentioned by various Cariloha reviews. That said, the vast majority of customers that have bought and tried the sheet set out state that it's surely one of the better products for improving one's sleep.
The sheets are very cool and breathable, offer amazing comfort and softness and are very easy to clean and take care of. Quite frankly, if you're willing to spare a bigger sum of money for some quite extraordinary sheets, then Cariloha is definitely one of the better companies to check out.
All of that being said, I do hope that this Cariloha sheets review was useful to you, and that you now have a better understanding of bamboo sheets, in general. If you're looking to improve your quality of sleep even further, do check out our list of the best mattresses out there, too!
Scientific References
1. McGaugh SE, Passow CN, Jaggard JB, et al.: 'Unique transcriptional signatures of sleep loss across independently evolved cavefish populations.'
2. Blanchflower DG: 'Unhappiness and Age.'
Leave your honest Cariloha Bed sheets review
Leave your genuine opinion & help thousands of people to choose the best mattress. All reviews, either positive or negative, are accepted as long as they're honest. We do not publish biased reviews or spam. So if you want to share your experience, opinion or give advice - the scene is yours!