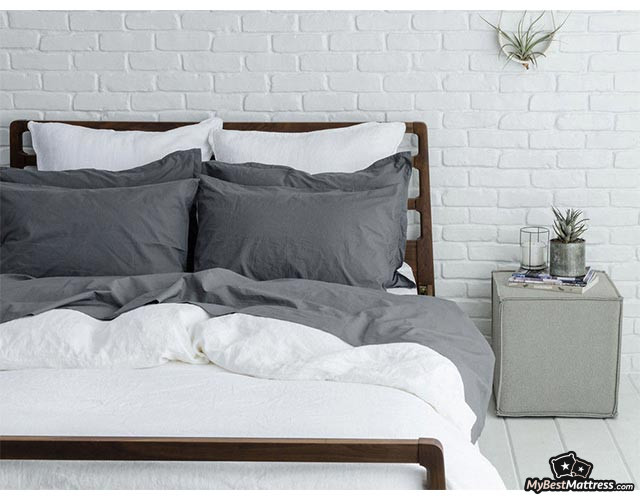 Are you looking for a way to improve your quality of sleep? Perhaps you've just purchased a new mattress, and are now interested in finding yourself some accessories to accompany it? If so, this Parachute sheets review might be just what you need.
Bedsheets, in general, are some of the more underrated sleep accessories - people who suffer from heatwaves and other, similar sleep disturbances tend to turn to some more flashy solutions, such as purchasing air conditioners and similar items. That said, there's no need to resort to such extremes - a brand new set of mattress sheets might just solve your problems!
In this Parachute sheets review, I'll tell you all about the percale sheets set - what are the good and less-desirable qualities of the set, its price tags, and so on.
TL;DR: Customer Parachute reviews will tell you that the sheet set is very breathable and comfortable, and that it's rather well-known for having some of the deeper pockets within the mattress sheet industry. That said, you should note that the sheets might have some initial odor when you first unpack it.
Pros
Great breathability features
Deep pockets
Thread count - 400
Easy to clean
Durable
Cons
Might have an initial odor upon first unpacking
Pricey
Parachute Sheets Review: PROS
As with any other article, we'll start off this Parachute sheets review by talking about some of the more positive aspects of the set in question.
That said… What is the "set in question", in the first place?
Well, as per usual, we'll be concentrating on talking about the company's main, most well-known product. In the case of Parachute, that would be the percale sheet set.
The majority of companies that deal in mattress sheets also sell other products, too - that's a pretty well-known fact. That said, these same companies usually have more than one sheet set in stock - Parachute isn't an exception here.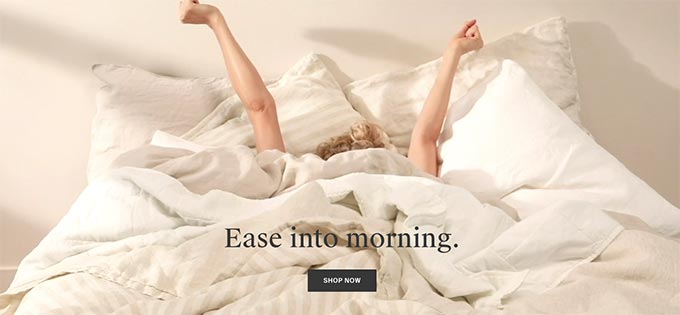 Venturing to the company's official website, you'll notice that there are a few different individual sheets and sheet sets that you could purchase - linen, sateen and the one discussed in this Parachute sheets review - percale.
Needless to say, with all of the materials in question, the different sheet sets are going to provide differing effects - some will be cooler, others - more durable. That being the case, judging by the multiple customer Parachute bedding reviews, it's rather clear that the percale sheet set is the most popular option that the brand offers.
So, with that established, let's move on to the actual benefits of the Parachute percale sheets, shall we?
Breathable and Cool to Sleep On
Temperature neutrality, without a doubt, is one of the most essential, important features that either make it or break it when it comes to proper, good quality sleep. This is true both with mattresses, and with mattress accessories, too.
Think about it - when was the last time you've slept in a really hot environment? Even remembering it probably makes you cringe - it's one of the most uncomfortable experiences you could have, sleep-wise. You've probably spent the entirety of the night tossing and turning around, waging war against your blankets and pillow, and waking up every hour or so.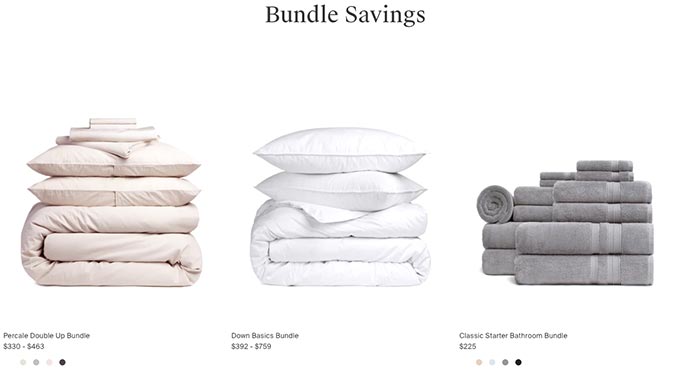 Needless to say, that's not ideal when it comes to high-quality sleep.
Now, mattress-wise, the best products that you could purchase for temperature neutrality are innerspring beds. They are considered to be the coolest in regards to how they feel when you sleep on them. That said, you should also keep in mind the fact that other sleep-related products influence your "sleep temperature", too - mattress sheets are a great example of that.
Customer Parachute sheets reviews that you'll come across online are almost completely unanimous in this regard - most of those who've bought and slept on the Parachute percale sheets claim that they are among the coolest and most breathable bedsheets around.
Truth be told, this is entirely because of the material out of which the sheets are made from - Egyptian cotton.
Cotton, in general, is one of the coolest-sleeping, most breathable materials. This is especially true with long-staple cotton - that's the type of material used in the creation of the Parachute percale sheet set.

Long story short, if anything, the mattress sheet set in question will provide the sleeper with optimal cooling capabilities and allow for a breathable sleeping experience - customer Parachute bedding reviews second this notion wholeheartedly.
Deep Pockets
For some people, pocket size isn't at all important, while others might have some OCD tendencies and want their sheets to fit the pillows and mattress just right. Whatever the case might be, Parachute is actually one of the industry leaders when it comes to pocket depth.
Now, why is this something that should be important to anyone looking to purchase a set of Parachute sheets? Well, there are many customer Parachute sheets reviews that will tell you that this is actually more of a comfort and convenience factor.
You see, the fact that the sheets come with some rather deep pockets means that, no matter what the actual sizes of your mattress, pillows or blankets are, you're not going to struggle in assembling them and the sheets together. Quite frankly, you won't have to worry about the Parachute sheets constantly sliding off of your sleep products - they will both fit nicely, and also stay in place, just as initially intended.
Durable and Easy to Take Care Of
While comfortable and cool sheets are truly a blessing, these couple of features aren't really "everything". Sure, they might be some of the more important things that you'd look into when purchasing new sheets and reading through Parachute sheets reviews, but there are also other factors to keep in mind, too - ones that have nothing to do with the process of sleeping itself.
When purchasing new sheets, most people would probably expect the new product to be durable - that's a given. That being said, though, this might not always prove to be the case - customer Parachute bedding reviews will tell you that, depending on the material and thread count, some sheets do tend to fall apart relatively fast, develop holes in them and become rough.
That's not the case with the Parachute percale sheet set, though. The situation here is actually quite the opposite.

Multiple customer Parachute sheets reviews talk about the durability aspect of the sheet set in question - it would seem that the products are truly made to last, even after multiple cleaning sessions. The thread count might have something to do with this, too - being at 400, it's truly "up there" with some other industry leaders in regards to sheet sets (i.e. Brooklinen).
Also, the cleaning process is something worth talking about, too. As noted a bit earlier, many sheets out there tend to become increasingly rougher every single time you wash them. Even cotton isn't free of this issue - the above-given example of Brooklinen can be applied here, too.
If I can say anything in this Parachute sheets review, it's that Parachute sure has this one over Brooklinen - even though both brands make their sheets from cotton, Parachute has managed to create a product that doesn't become too rough with every single wash that you give it.
Parachute Sheets Review: CONS
Now, we've discussed some of the most common benefits and pros that customer Parachute sheets reviews talk about when it comes to the percale sheet set in question. With that said, there are a couple of less-positive things you should keep in mind before deciding whether or not to purchase the sheet set, and if it's really the best set for you.
Admittedly, these "less-positive" aspects are minuscule compared to the actual positive sides of the set. Still, they are worth mentioning, nonetheless.
Initial Odor Upon Unpacking
It's no secret that sleep can affect your health, and vice versa - this is true both with physical health[1], and that of mental nature[2]. Some things influence our sleep more than others - for example, you'd probably sleep a whole lot better on a squeaky mattress than on one that's constantly poking you with springs.
That being the case, though, another thing that might affect your sleep is smell - customer Parachute sheets reviews will tell you that this is something that might be a slight issue with Parachute sheets.
There are some customer Pearachute reviews left online that mention the initial odor that the sheet set has when you first unpack it. It would seem that the odor isn't anything too bad, but it does tend to linger around for a bit.

For most people, this isn't going to be an issue. That said, if you're someone with a sensitive nose, the odor might have an impact on your sleep, even if for just a short bit of time.
The advice here is simple - when you first purchase the sheets, try to let them "air out" outside, in front of the sun - this should help with getting rid of the smell faster.
Short Sleep Trial
Sleep trials are great - they allow you to test the product with the assurance that, in case you don't like it, you'll be able to return it back to the seller and receive a full refund.
The trial period itself depends on the seller - some brands offer long trial periods, while others have shorter ones.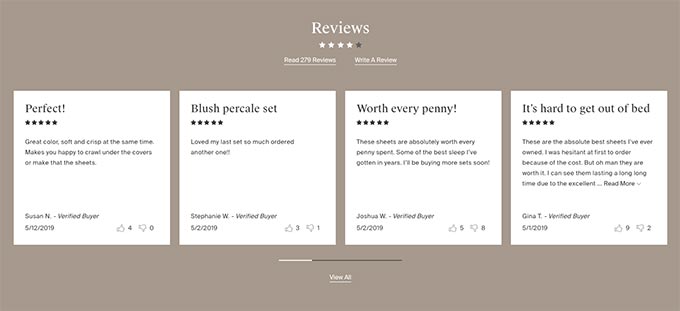 Admittedly, Parachute reviews will tell you that this company falls into the latter category.
If you decide to purchase the sheet set, you'll be able to receive a sleep trial of 60 days. For most people, 60 days (two whole months!) might seem like a decent enough period of time to test the sheets out, but when you have other brands out there that are offering up to a year's worth of trial period, well… Those 60 days do fall a bit short.
Price
With all of the core, most prominent feature of the percale sheet set being discussed and out of the way, we've reached the pricing point in the Parachute sheets review.
Now, pricing is always something that we discuss separately, without adding it to the "pros" or "cons" sections of the review. That said, you can probably tell that pricing can, in fact, be either a pro or a con, depending on how much the product actually costs. That being said, the Parachute percale sheet set isn't the most affordable option you could go for.
Here are all of the pricing options for the set:
Ya… Not the most affordable option on the market. That being said, let me be clear - Parachute is one of the industry leaders in regards to offering some high quality, durable and comfortable sheet set. This is true with percale, sateen, linen, and the rest of the type of sheets that the company sells. Most Parachute reviews will tell you that the quality does match the price.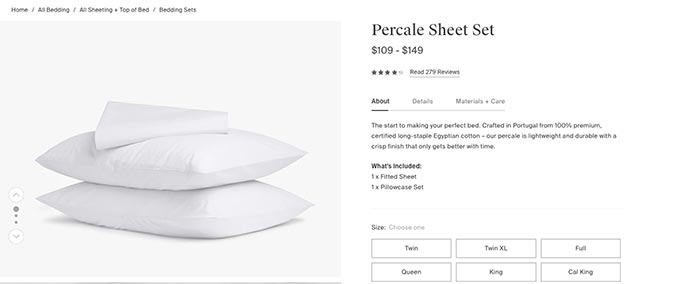 Also, don't forget that there's a sleep trial in place. If you're not too fond of the product, you'll be able to return in and get a refund in a time period of 60 days.
Conclusions
Now, to finish off this Parachute sheets review, let's answer the main, most important question once and for all - is Parachute worth it?
Yes, it is - this is true for all of the sheet sets that the company sells, and not just the percale cotton one.
Parachute's sheet sets display all of the core features that are important for an industry leader - comfort, temperature neutrality, ease of cleaning, multiple fitting options, and so on. All of the sets are of great quality, too - they are durable, and should hold up for a long time to come. This is especially true with the percale option.
If initial odor upon unpacking the sheets isn't something that would bother you all that much, and you're able to invest a bit of money into a great product, Parachute is surely a brand worth checking out.
That being said, do make sure to also check the list of the best mattress sheets out there, in general - perhaps you'll find a product that will fit all of your requirements perfectly? With that, I thank you for reading, and hope that the article was useful to you. Cheers!
Scientific References

1. Kim HJ, Hong SJ, Park JH, Ki H: 'Sleep Disturbance and Its Clinical Implication in Patients with Adult Spinal Deformity: Comparison with Lumbar Spinal Stenosis.'
2. Liu Y, Li H, Xu X, et al.: 'The Relationship between Insecure Attachment to Depression: Mediating Role of Sleep and Cognitive Reappraisal.'
Leave your honest Parachute Bed Sheets review
Leave your genuine opinion & help thousands of people to choose the best mattress. All reviews, either positive or negative, are accepted as long as they're honest. We do not publish biased reviews or spam. So if you want to share your experience, opinion or give advice - the scene is yours!