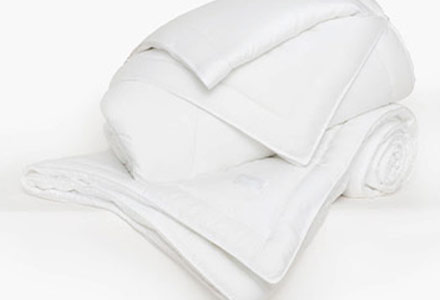 If you're in the market for some new sleep accessories, a comforter might be one of the first choices that you make to purchase. That being said, picking out the right comforter can be somewhat tricky - it's an entirely separate industry, full of some specific jargon and a whole lot of different products. Well, customer Buffy comforter reviews are here to help.
While Buffy might just be one comforter provider out of many, it's surely among the more popular picks when it comes to the best comforters, in general. There has to be a good reason for why that's the case, right? Well, yes - more than one, actually. We'll get to that in a minute.
TL;DR: Customer Buffy comforter reviews will tell you that the products offered by the company are some of the more sustainable, high-end down alternative comforters you'll come across. The brand's signature comforter - Buffy Cloud - is a very well-rounded product, even though it might sleep a bit warm for some, and is one the pricier side of the spectrum.
Pros
Comfortable
Soft
Suitable for all-season use
Bulky and buffy
Sustainable materials, cruelty-free
Cons
Pricey
May sleep a bit warm for some people
Buffy Comforter Reviews: PROS
Now, before we hop into the actual Buffy reviews, let's get one thing clear - in this article, we'll be focusing mostly on the Buffy Cloud comforter. Why do I need to stress this beforehand, you may wonder? It's simply because you'd find a mixture of Buffy comforter reviews online - while most of them talk about the Cloud, there are a few notable ones regarding the Buffy Breeze, too.
Buffy Breeze is a special comforter designed for hot sleepers. It's a truly high-end product, and will fit most people who are looking for a down-alternative comforter that sleeps cool, but it's not the actual key product that the brand has to offer. Instead, that would be the Cloud.
Now that we have that out of the way, let's take a look at some of the more positive customer Buffy comforter reviews.
Sustainability - At the Forefront of the Product
I'll admit - starting off the article with a feature that, at first glance, doesn't actually directly concern the product, but rather showcases the brand's philosophy might be an odd decision. That said, this particular aspect DOES actually influence the product, in a major way - let me explain.
Upon visiting Buffy's official website, you'll notice that there's a pretty specific pattern lingering there - anything and everything revolves around the concept of sustainability. It's at the very forefront of the brand's philosophy - this is evident by reading customer Buffy comforter reviews, too.
But what does the whole thing about sustainability mean, though?
Well, in short, it means that the Buffy Cloud comforter is made out of 100% eco-friendly materials, in a completely cruelty-free manner. Allow me to break it down for you.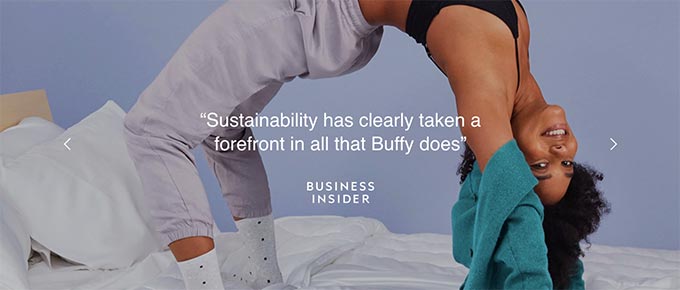 The filling of the comforter is made from recycled materials. Given this, and the fact that it's a down-alternative product, this means that Buffy does not participate in the process of plucking live geese for their feathers (down). This, in turn, results in a cruelty-free production.
On top of that, the casing (cover) of the comforter is made from eucalyptus fibers. This is where the eco-friendliness aspect comes in - the process of constructing a comforter from eucalyptus instead of cotton demands much lesser amounts of water, and is thus less wasteful.
All in all, it's quite apparent that sustainability, eco-friendliness and cruelty-free practices are very important to Buffy. That's truly amazing - it's also one of the main points mentioned by online customer Buffy comforter reviews, too.
Latest Saatva Coupon Found:
UP TO $500 OFF
Limited-time Saatva Sale
We're sharing a limited-time Saatva mattress discount with our readers! Grab this deal & enjoy your new mattress with huge discounts.
Expiration date: 05/12/2023
4,042 People Used
Only 83 Left
One of the Softer Comforters on the Market
This is actually a topic that many customer Buffy comforter reviews are quite vocal about.
While you might think that softness is something that's "a given" when you're purchasing a comforter, that's not actually the case. It is true that most comforters out there are going to possess some levels of softness, but depending on the materials of their casing and filling, this feature will vary by quite a bit.
You'll notice, however, that Buffy reviews are quite adamant about the Cloud being one of the softest comforters on the current market. Hence the name, I guess.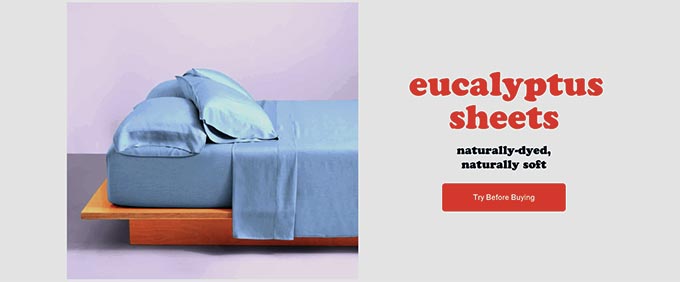 While some bad quality of sleep can be a symptom of mental illness[1], more often than not, it's actually related to the temperature and comfort aspects of your sleeping experience. While temperature is a bit of a… Tricky topic when it comes to the Buffy Cloud, if there's one thing that's certain, it's that the product should provide the sleeper with top-tier comfort and softness.
There seems to be some discussion among customer Buffy comforter reviews concerning the question which is softer - the Buffy Cloud, or a down-based comforter, in general. From the looks of things, it would seem that Buffy has managed to create a product that's quite similar to down-based comforters, in regards to softness. That's pretty good!

Did you know?
An All-Season Product… For Most
If you've already spent some time browsing through the various different comforter offers found online, you might have noticed the tag "all-season" in front of some products. This is actually a pretty big deal - customer Buffy comforter reviews will tell you that the Cloud is, in fact, an all-season comforter.
All-season products are those that will, in essence, keep you warm during winter and cool in the summer months. This is achieved in a few different ways - the most common method would be by flipping the comforter around, and it having "cooler" and a "warmer" side.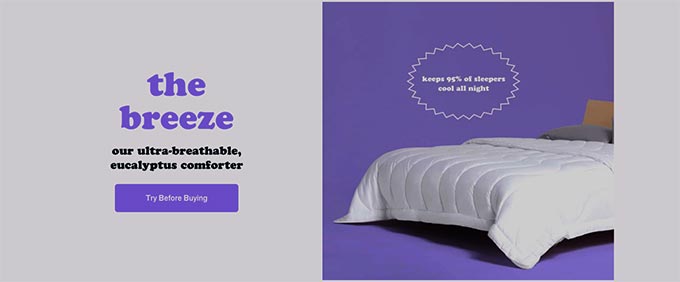 The reasons why all-season products are so sought-after is because they help you avoid the necessity of buying two separate comforters - one for the winter, and one for the summer months. It's an awesome option for those looking to save up some money in the long run, and to not clutter their closet with a variety of different sleep accessories.
The Buffy Cloud does provide some amazing warmth, and when it comes to the colling capabilities of the comforter… Well, it's a bit complicated. I'll elaborate on the matter a bit later on, but the general idea is that the Cloud is going to provide good breathability features - they just might not be enough for some sleepers.
Durable
One of the less-talked-about features of the comforter in question is that it's actually a very durable product. The comforter should last most sleepers for a good amount of time, without developing any holes, tears or similar issues.
Some Buffy reviews also point out that the product in question is quite resistant to things such as mold, dust mites, and the like - that's definitely some good news to anyone who might frequently develop allergies to these things.
On that note, it's actually also something that is essential to note when it comes to Buffy comforter reviews - the Cloud is going to prevent people from developing allergies, in general. This isn't only true when it comes to mold and dust mites, but also down.
Being allergic to goose or duck down is… Well, let's just say that it's not an uncommon phenomenon. While the Buffy Cloud isn't an automatic guarantee that you won't have any allergic reactions to the products, whatsoever, it's one of the least likely products to cause you one.
Buffy Comforter Reviews: CONS
Now that we've covered some of the more prominent benefits talked about in most customer Buffy comforter reviews, you can probably see for yourself that the Cloud comforter is a pretty universal product that has a lot of different strengths. While that's quite evidently the case, it's worth pointing out that some customers do have certain complaints regarding the product, too.
Let's check them out, shall we?
Sleeps Warm for Some
Without a doubt, this is the most common issue that people seem to have with Buffy's Cloud. That being said, it's actually also the most complicated one to tackle, too. Let me explain.
As we've established earlier on in the article, cooling is one of the most important features when it comes to choosing the right comforter for yourself. The thing that complicates this aspect is that what is cool and breathable for one person, might not be enough for another.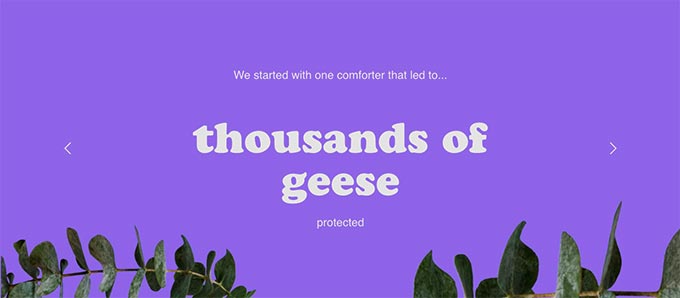 That's the case with the Buffy Cloud. While some people do claim that it offers "top-tier breathability", others note that this isn't the case, and they get too warm while sleeping with the comforter at night.
So… Who's right in this situation?
Well, frankly, both groups of people are completely in the right.
While the Buffy Cloud does offer some decent cooling features, if you sleep warm by default, they might simply not be enough. In this case, you're much better off checking out the Buffy Breeze.
Price
Pricing is yet another contentious topic when it comes to the Buffy Cloud. In order to understand this, however, you should be aware of the actual prices, first:
So - can you spot the issue?
I'll give you a hint - if you've always browsed through down-based comforters, you're not going to see any issues here. However, if all the products that you've seen in this category have been down alternatives, then the price tags of the Buffy Cloud will seem relatively high.
That's true - while Buffy's pricing options are very affordable when compared to some high-end down comforters, they can seem a bit high if you're used to the lower-end down alternatives. While, at the end of the day, it's a matter of perspective, the prices do turn some people away from the product - that's evident while reading through customer Buffy comforter reviews.

It's worth mentioning, however, that Buffy does actually offer some great shipping perks. The company will ship the product for free, and you'll even be able to return it for free if you don't like it, too!
Also, there's a special program in place - you can actually try the Buffy comforter out on a "free trial". The way that this works is that you get the comforter for a 7 day period - only after those 7 days, if you're satisfied and want to keep it, you'll be charged. According to some customer Buffy comforter reviews, though, the issue here is that the trial begins upon the shipment of the product, and not when you receive it.
Here is The Best Saatva Offer I Found:
UP TO $500 OFF
Limited-time Saatva Sale
We're sharing a limited-time Saatva mattress discount with our readers! Grab this deal & enjoy your new mattress with huge discounts.
Expiration date: 05/12/2023
4,042 People Used
Only 83 Left
Conclusions
So, with all of that being said and done, the final question left to answer is pretty straightforward - would I recommend the Buffy Cloud comforter?
Yup, I would definitely recommend it. This is actually a rather unique situation, too - since you can try the comforter out completely free of charge, it's also completely safe to do so. Again, the only issue is that the 7-day trial period begins counting down upon shipment, and not upon you receiving it.
That being the case, however, the product itself is great - it's comfortable, soft, durable, and well-designed. On top of that, the Buffy Cloud comforter is sustainable, too - it's made from recycled materials and eucalyptus fibers. If you are someone who cares about the environment, this cruelty-free comforter is surely going to be one that piques your interest the most.

Sure - it's not exactly a very affordable product, and it also appears to sleep quite warm for some customers. If you're a person who sleeps warm by default, then ya - perhaps the Cloud isn't the best option for you.
If, however, you have no issues with temperature neutrality, in general, then Buffy is definitely worth giving a shot. While it may not "solve" some sleep problems that you might have (especially those that have been prominent for quite some time already[2]), it will surely improve your sleep quality quite significantly.
All of that being said, I hope that this article was useful to you! If you think that Buffy just isn't the best comforter choice for you, have no fear - there are other options out there. Do make sure to check out our list of the best comforters on the current market - perhaps you'll find the perfect option there?
Scientific References
1. Ong WJ, Tan XW, Shahwan S, et al.: 'Association between sleep quality and domains of quality of life amongst patients with first episode psychosis.'
2. Hoyos CM, Gordon C, Terpening Z, et al.: 'Circadian rhythm and sleep alterations in older people with lifetime depression: a case-control study.'
Leave your honest Buffy Comforter review
Leave your genuine opinion & help thousands of people to choose the best mattress. All reviews, either positive or negative, are accepted as long as they're honest. We do not publish biased reviews or spam. So if you want to share your experience, opinion or give advice - the scene is yours!