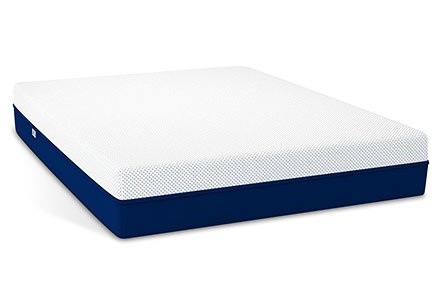 The Amerisleep provides high-quality memory foam mattresses, which provides you with 5 firmness options, from AS1 to AS5. What other mattresses have such a variety of possibilities?
If you're looking for Amerisleep reviews, it means you want to improve the quality of your sleep and your health, in general. After all, we spend 25 years of our lives sleeping. So, if you want to be more productive, you should get a mattress that fulfills your all expectations.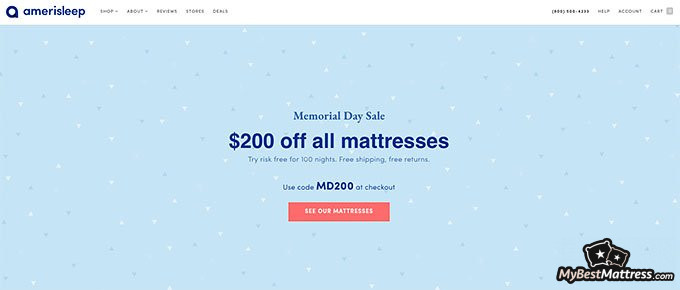 Before moving further to the Amerisleep review, take a look into the main firmness differences of their mattresses:
AS1 - the firmest mattress, which provides support without being too stiff. It's excellent for back and stomach sleepers because these positions require the most support to keep your body straight. Also, people who are overweighed should consider this option.
AS2 - the medium-firm mattress, it's one of the most popular mattresses among stomach and back sleepers.
AS3 - provides medium firmness, which is in the middle of softness and firmness, so it creates support but also give you softness. It's great for side and combo sleepers.
AS4 - medium-soft mattress, which adds an extra cushion that works fantastic for side-sleepers.
AS5 - the softest mattress Amerisleep has. It's also the most luxurious mattress, designed to provide you with softness but at the same time you never feel stuck in the mattress, and feel more like sleeping on top of it. It's also extra-responsive to pressure.
In Amersleep reviews, you will get detailed information and real-life reviews to see if the Amerisleep can fulfill your expectations.
The verdict at a glance
Amerisleep mattresses are created from high-quality materials, which ensure you're not sleeping in the mattress but on top of it, and at the same time experiencing body contouring feeling and pressure relief.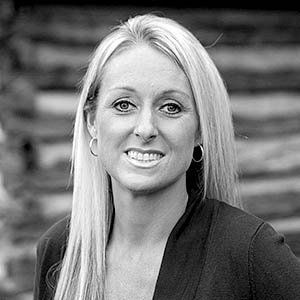 Kelley Thompson
Certified Pediatric Sleep Consultant
What is the most important feature that a good mattress should have?
One of the most important features of a mattress is the quality of the mattress. I want to know that the mattress will hold up over time, and the money you invest in the mattress will give you a strong quality of life.
Pros
Pain and Pressure Relief
20 Year Waranty
Celliant Fiber Cover
Body Contouring
Cons
Above-Average Price
Not the Best Edge Support
Amerisleep Mattress Reviews: Pros
Let's begin this review from the best part.
Four High-Quality Layers
If you're looking for a quality mattress, you should always pay attention to its design and materials. After all, they are the most critical factors that affect the mattress durability and quality of your sleep.
Amerisleep mattresses are created from four different layers:
High-performance CELLIANT® cover - created from advanced fabric, which has 13 thermo-reactive minerals, they improve mattress durability
Cooling layer - extra-breathable - five times better than regular foam mattress because of its advanced open-cell structure that is extra breathable
Transition layer - soft and responsive, relieves pressure points
Eco-friendly support layer - Amersleep promises that it won't sag even after decades of use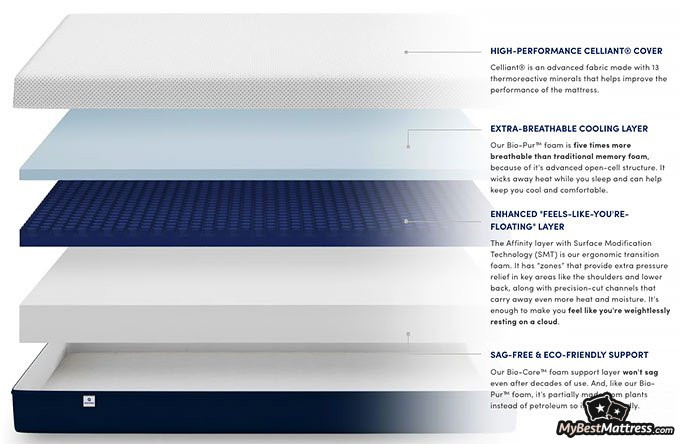 Note that AS2, AS3, and AS4 mattresses are created from the same materials, only their thickness differs:
Bio-Pur Comfort Layer
Affinity Layer
Bio-Core Base Layer
Now, AS1 has the same materials, except that there's no Affinity Layer. And, AS5 is designed from the same materials and has an extra one - Active Flex Layer.
So far so good, with Amerisleep reviews, however, there are other factors to consider too. So, let's move on.
Latest Saatva Coupon Found:
UP TO $500 OFF
Limited-time Saatva Sale
We're sharing a limited-time Saatva mattress discount with our readers! Grab this deal & enjoy your new mattress with huge discounts.
Expiration date: 05/12/2023
4,042 People Used
Only 83 Left
Eco-Friendly Materials
You probably noticed that eco-friendly memory foam mattresses can be challenging to find. Even though Amerisleep does not distinguish the fact that they're eco-friendly, some elements of it are environmentally friendly.
First of all, they use plant-based materials to replace some petroleum, which is much better for the environment. And any waste that's left is recycled.
Another reason why they're more eco-friendly than regular manufacturers is that before sending the mattress to the consumer, they pack it up in a box made of post-consumer materials.
Therefore, it would be wrong to say in Amerisleep reviews that this mattress is completely eco-friendly. However, it does add those extra elements, which make it more eco-friendly than many other manufacturers.


Did you know?
Amerisleep is For Every Sleeper
Since Amerisleep offers you 5 different firmness options, you can find the best option considering your weight and sleeping position. If you love to sleep on your back or stomach, then you should always consider a firmer mattress. And if you like to sleep on your side, then think about the softer mattress that wouldn't add extra pressure.
When you sleep on your back, and the mattress is firmer, it keeps your spine straight and adds zero additional pressure to your neck and hips. This way, it ensures the healthy position of your body.
Pain and Pressure Relief
Today, many sleepers experience spine and neck pain, which can be increased even more if you choose a mattress[1] that is not right for you.
Table: Amerisleep pain and pressure relief.
After going through Amerisleep reviews of people who have pain in problematic areas, I found out that these mattresses are great at giving you that pressure relief! Most of the sleepers said that Amerisleep mattresses adapt to their body lines perfectly, giving that pleasant sensation of targeted pain and pressure relief.
And I haven't found any Amerisleep complaints from this point of view.
Motion and Noise Isolation - Perfect
If you sleep together with your partner, you might know how important motion and sound isolation is. Every time your partner has a nightmare, it's like going through it together.
But there's always a way out of it. Memory foam mattresses, in general, tend to isolate noise and motion quite good. After going through a number of Amerisleep mattress reviews, I couldn't find any complaints about the sound and noise isolation.
Amerisleep mattress reviews claimed that it's one of the quietest mattresses they've tried. Also, when sleeping with partners, sleepers were pleased with the experience because they didn't feel any motion form their partner's side.
However, since Amerisleep offers different firmness options, each of them can slightly different when comparing motion isolation. Comparing different Amerisleep reviews, I've noticed the tendency that the firmer the mattress is, the more motion can be felt. However, a firmer mattresses tend to be more bouncy.
Temperature Neutrality - Works Just Fine
You may have heard that one of the biggest problems among memory foam mattresses is that they tend to sleep hot. But there are always exceptions, so let's see what Amerisleep has to offer.
To provide you with the most concise Amerisleep review, I analyzed a number of real-life experiences and can reveal the truth. Since every Amerisleep mattress created form almost the same materials, I already assumed that they might sleep similarly, but let's see.
Amerisleep provides you with the celliant cover, which works excellent with bio-based foams. Since it's created from 13 thermo-reactive minerals, your body head is turned into infrared light, which is proven to increase your blood flow.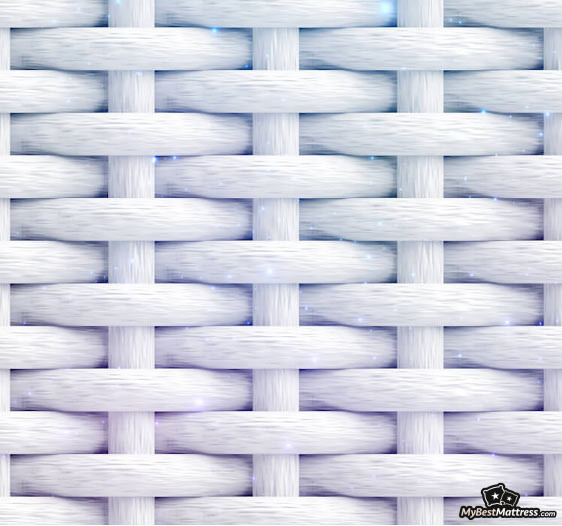 Now, according to Amerisleep reviews, many customers claimed that they felt temperature regulation and better cooling than their old mattress was able to provide them with. However, many people also said that the mattress sleeps quite warm and it's not the best option for those who are looking for a cooling mattress.
Therefore, in general, I would say that Amerisleep mattresses sleep just fine, considering temperature neutrality, it completely depends on your individual preferences.
If you ask me, I always recommend sleeping on a cooling mattress. Based on some studies, it's clear that people sleep better when they're cooler rather than sleeping too warm. It can be explained by the fact that our core body temperature drops when we're falling asleep[2].
Every Sleeper Will Find an Option
Since Amerisleep offers five firmness options, it's quite easy to choose the best option for yourself.
First of all, let's discuss body weight, it's one of the crucial aspects to decide how firm your mattress should be. Lighter sleepers tend to choose a softer mattress and heavier sleepers firmer mattress because they offer more support that overweight people need.
But it's not that simple because your body weight is not the only aspect that matters. Another point to consider is your sleeping position.
I performed a thorough analysis to find out what different positions sleepers think about the mattresses. Note that these results can be entirely subjective, but the overall experiences can visible.

The first two mattresses: AS1 and AS2, are the most firm and they are recommended for stomach and back sleepers. AS3 and AS4 are medium firm mattresses and they tend to work the best for side and combo sleepers. And the last Amerisleep mattress - AS5, the most costly one is the best for side sleepers.
Therefore, you should always consider these aspects if you want to find a mattress ideal for yourself!
Minor Off-Gassing
Newly unpacked mattresses often ten to have unpleasant smells, some of them are stronger than others, but let's see what's the situation with Amerisleep.
After going through Amerisleep reviews, I found out that their mattresses have only very minimal off-gassing, which evaporates quickly.
Therefore, there were no Amerisleep complaints, so, it's safe to say that it's unlikely to feel unpleasant smells when opening a new Amerisleep mattress.
Amerisleep Reviews: Flaws You Should Consider
Even though there are no Amerisleep complaints concerning previously mentioned factors, there are still a few things you should consider.
Not the Best Edge Support
Edge support is especially vital for those who sleep with their partners because you're not sleeping in the very middle and your weigh center can distribute on the edge of a mattress. If the bed has poor edge support, then you can get this feeling as if you were falling out of the bed.
Amerisleep reviews said that their mattresses have pretty good edge support, especially the firmer options. However, some customers claimed that the lack of firmness in the edges was one of the significant problems.
May Not Work For Some Couples
You have probably heard that memory foam mattresses adapt to your body perfectly, but at the same time, they tend to lack bounciness, which may not be the best option for many couples.
Now, since Amerisleep offers memory foam mattresses, let's take a look if they also have similar qualities.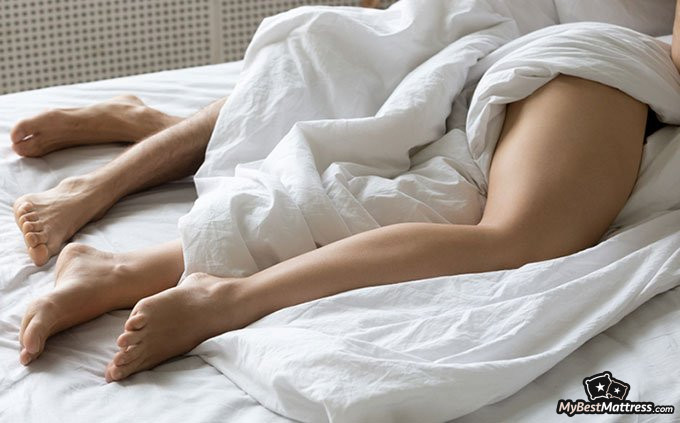 According to Amerisleep reviews, AS1 and AS2 mattresses are very good for sex because they are firm and bouncy. However, softer mattresses, including AS3, AS4, and AS5 are not very bouncy and may not be responsive enough for some couples.
If you don't feel like this mattress is going to suit you, don't worry - there are a few alternatives you can choose from. Take a look at the "Best Mattress" list that we've comprised, and who knows - maybe you'll find something that'll catch your interest.
Amerisleep Mattress Price and Other Important Info
No need to go through various Amerisleep reviews, you can find all the information here.
Amerisleep Pricing
Amerisleep pricing varies depending on which firmness option you choose. Since the Queen size bed is the most popular among American sleepers, let's take that size and compare the pricing of all AS mattresses. Here it is:
AS1 - $999.00
AS2 - $1099.00
AS3 - $1199.00
AS4 - $1499.00
AS5 - $1899.00
Note that the pricing is provided at the time of writing Amerisleep mattress reviews, so they might be slightly different at the time you're reading it.
As you can see, pricing is quite fair, considering the quality of the mattress. However, if we take average pricing, I should say that Amerisleep is more expensive.
If you're looking for a top-notch mattress for the same price or less, check out this list of best mattresses 2023.
Shipping and Warranty Information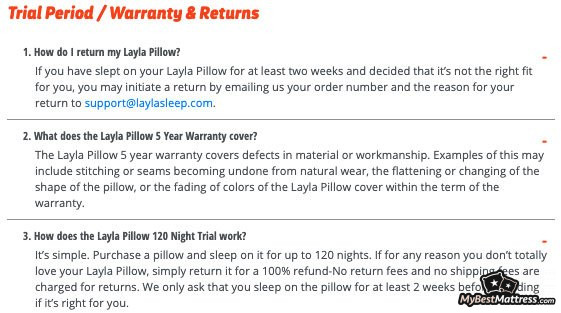 Amerisleep provides free shipping to anyone who lives in the contiguous USA. They ship the mattress in 3-5 days after your purchase via FedEx. And, when your mattress is shipped, it can about 1-5 business days to receive it.
Now, moving to the warranty, I have to say in this Amerisleep review, they offer one of the best 20-years warranty I've ever seen. Their warranty consists of two parts. During the first ten years, you get a full replacement warranty if any manufacturing defects appear
Table: Amerisleep mattress trial, warranty, and shipping.
The second Amerisleep warranty is the best part. During the prorated period (second 10 years), you can replace your mattress with a new one for 50% of the original purchase price. Sounds amazing right? I thought so too. The only catch here is that you are the one responsible for the shipping costs and transportation.
Also, if you're not sure about the mattress, no need to worry, you can try it free for 100 nights to see if it is what you were hoping for. There are no additional payments, you get all of your money back. All you need to do is call Amerisleep and they will take care of everything, your mattress is most likely to be donated to the local charity or recycled.
Size Options
Amerisleep offers the regular size option, here you can see the details:
Twin
Twin XL
Full
Queen
King
California King
Split King
Here is The Best Saatva Offer I Found:
UP TO $500 OFF
Limited-time Saatva Sale
We're sharing a limited-time Saatva mattress discount with our readers! Grab this deal & enjoy your new mattress with huge discounts.
Expiration date: 05/12/2023
4,042 People Used
Only 83 Left
Conclusions
As you may have understood from Amerisleep reviews, I would recommend their mattresses to anyone. The most amazing thing is that they offer 5 different firmness options that can fulfill everyone's needs.
What is more, Amerisleep is designed from high-quality materials and offer you one of the best 20 years warranties. You also get ultimate pain and pressure relief and that body contouring feeling without falling too much into the mattress.
Also, it has an amazing cover, which uses celliant fiber that has health benefits. And you will get better than average motion and sound isolation.
Therefore, take into consideration these aspects, and you won't have to think about which mattress to choose.
Before leaving this review, check out how the Amerisleep mattress features look like next to the top providers.
Table: Amerisleep mattress comparison.
Even though it doesn't look that bad, there are definitely better options.
By the way, you can take advantage of the comparison tool to find out which mattress offers the best qualities.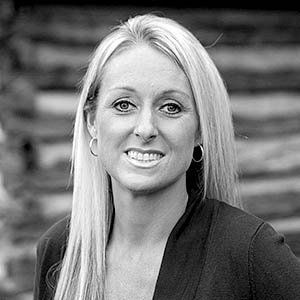 Kelley Thompson
Certified Pediatric Sleep Consultant
Contributed By Kelley Thompson, Certified Pediatric Sleep Consultant
Kelley Thompson, the owner of Serenity Sleepers, is a certified pediatric sleep consultant, who has been helping families all over the world for more than 5 years to safe, healthy, and proper sleep...
Read Full Bio...
Scientific References
Contributed by
Kelley Thompson
, Certified Pediatric Sleep Consultant
1. Dennis M. Boyd: 'Method and system for selecting a mattress'
2. Szymusiak R: 'Body temperature and sleep'
Leave your honest Amerisleep review
Leave your genuine opinion & help thousands of people to choose the best mattress. All reviews, either positive or negative, are accepted as long as they're honest. We do not publish biased reviews or spam. So if you want to share your experience, opinion or give advice - the scene is yours!