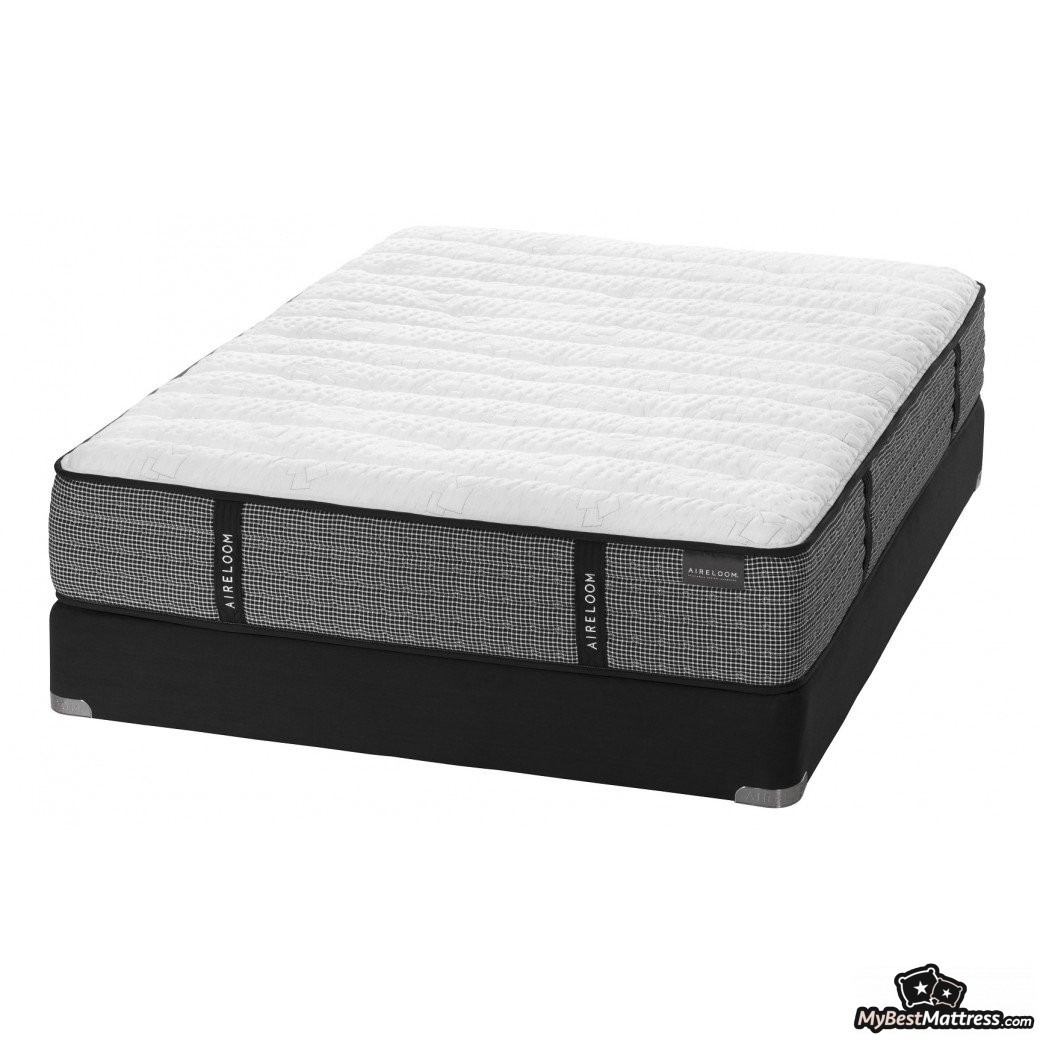 While the mattress industry can often surprise potential customers with new types of technology, construction processes and anything in between, it's not every day that you'll come across a handmade mattress. Well, customer Aireloom mattress reviews will tell you that this company offers exactly such products.
"Handmade" doesn't necessarily mean "good", though. Admittedly, there are quite a few areas that such products exceed in… And there are others where a handmade mattress is the worst choice possible.
Worry not - in this article, we'll look at both sides of the deal. I can tell you in advance, though - if you're looking for a reliable, high-end mattress, your best bet is to go with one of the more well-known, reliable options in the industry.
TL;DR: The thing that you're bound to notice relatively quick is that, online, there aren't all that many customer Aireloom mattress reviews, not to mention actually reliable and trustworthy ones. That's because the company, while offering durable and high-quality beds, doesn't sell them via the internet - there's a lack of information, which makes it hard to talk about the mattresses.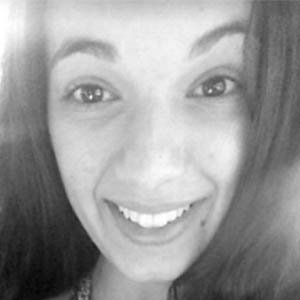 Brittany Ferri
Occupational Therapist, CPRP
What are the top things that contribute to the quality of our sleep?
One of them is positioning. It refers to how each of our body parts is positioned, aches and pains or chronic conditions that impact our ability to position ourselves, where we sleep most often, and the type of accommodations we have (pillows, mattress, blankets, animals or a partner sleeping with us, etc.).
Pros
Good motion isolation
Handmade
Very high-quality materials
Cons
Super-expensive
Only available in physical stores
Very little information about the mattresses available online
Aireloom Mattress Reviews: PROS
As with any other articles, we'll start off talking about the customer Aireloom mattress reviews on a positive note.
Before that, however, I should really emphasize something. I've mentioned this in the TL;DR section of the article, but it does need to be emphasized - whether you're looking for Aireloom reviews in order to read through them at your own leisure, or you want to actually go out and purchase the bed, the mattresses are only available in physical stores.
Yup, that's right - while the company does sell a wide variety of mattresses (latex, foam, hybrids), they are all only available in brick and mortar stores around the country. Needless to say, this is quite an inconvenience.
That being said, it doesn't really detract from the benefits that the brand's products have. The very first of these benefits, as you'll notice from multiple Aireloom mattress reviews, is durability.
Very High-Quality Mattresses
Researching about the beds online, the one common theme that keeps on popping up is durability. Customers report that Aireloom mattresses are some of the highest-quality products in the entire mattress industry - both judging by the materials from which they are made, and the construction process itself.
On the company's official website, you'll learn that it sells many different types of mattresses. The names of the collections seem to differ depending on the timeframe, but you can find innerspring, foam, latex and hybrid beds.
One thing that is definitely worth emphasizing (and that's constantly being mentioned in the few customer Aireloom mattress reviews that are actually out there) is that the company's beds are handmade. That's definitely a rare feature, and it doesn't only give the brand exclusivity, but results in high quality, too.

The interesting (and positively-surprising!) thing here is that the majority of brands within the industry (the ones that create quality products, that is) specialize in a single mattress type (a couple, in rarer occasions). The fact that Aireloom manages to maintain a high standard of quality with all of its different beds is truly a thing to note!
As you may or may not know by now, I'm an avid advocate of durability, when it comes to choosing a new mattress for yourself - I believe that, in most cases, it should be the No.1 thing that you look at when thinking about a specific product. If your mattress lacks durability, nothing else really matters, does it?
Thankfully, that's not the case with Aireloom. If you're looking for a truly well-made, quality bed, then rest assured that the majority of the customer Aireloom mattress reviews are going to point to this specific brand in question.
Latest Saatva Coupon Found:
UP TO $500 OFF
Limited-time Saatva Sale
We're sharing a limited-time Saatva mattress discount with our readers! Grab this deal & enjoy your new mattress with huge discounts.
Expiration date: 29/09/2023
4,042 People Used
Only 83 Left
Great Pressure Relief Features (Latex and Foam Collections)
When we sleep at night, there's a chance that there are going to be certain pressure points forming at some specific parts of our body. It depends on the mattress - if you sleep on an old bed that's got spring sticking out of its sides, this is a very likely scenario. You'll notice it pretty fast, though - the pain in the morning will be a dead giveaway.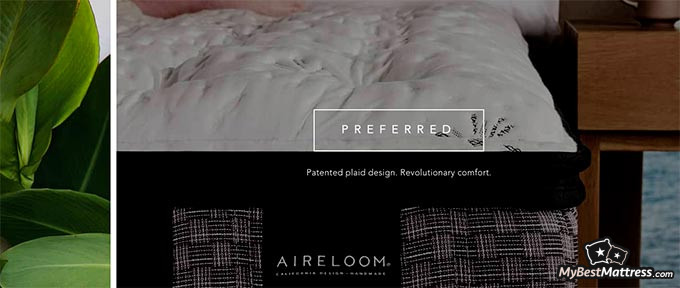 Pressure points form when the mattress isn't able to disperse pressure equally throughout its perimeter. This is actually a pretty common problem with innerspring beds, especially ones at the lower end of the quality spectrum.
That being said, customer Aireloom mattress reviews do emphasize how the brand's collections that include latex and foam products are going to provide top-tier pressure alleviation features. That's not too surprising - both of the materials in question (latex and foam) are known for being great at relieving pressure.

Did you know?
Good For All Types of Sleepers
If there's one benefit from dealing in a few different types of beds, it's the fact that the products are likely going to suit the vast majority of sleeping positions out there.
In general, there are three big sleeping positions that most people sleep on - back, stomach and sides. There are also combination sleepers, but that's not really a unique, standalone position.
All of the different positions are going to require differing conditions, too. That's why some people prefer the feeling of old-school, innerspring mattresses, while others can't really imagine sleeping on anything else but foam.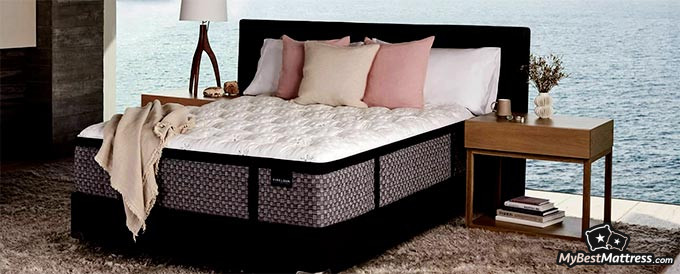 As far as Aireloom mattresses are concerned, you shouldn't face a "lack of choice" issue. Customer Aireloom mattress reviews note how the brand seemingly has options for all of the different types of sleeping positions.
Furthermore, it's one thing to have beds made from different materials, and a whole different story for them to actually suit the targeted sleepers. Aireloom reviews will tell you that the above-discussed quality aspect that the company holds so high is one of the main reasons why its products should be great for all types of sleeping positions out there.
Proper Motion Isolation (Foam Collections)
Motion isolation is a feature that refers to the mattress being able to contain motion on one side of itself.
At least that's the part that most people know - there's actually more to it.
A few Aireloom mattress reviews mention this, but a huge part of a motion-isolating mattress is the fact that it helps you actually make less motion, too. These products do so by conforming around your body, thus allowing it to sink down a little bit.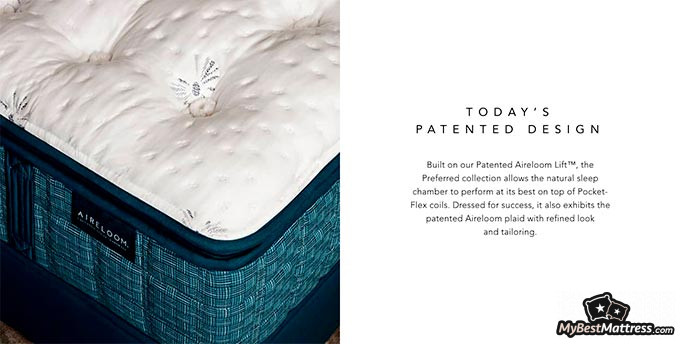 Probably needless to say, but this feature is most noticeable with foam mattresses. Spring beds aren't good at isolating motion (because of their lack of sinkage and default bounciness), but latex mattresses (or hybrid) can offer pretty neat motion isolation, too.
While not all Aireloom mattresses have proper motion isolation, the foam models are reported to be great in this regard. Definitely something worth keeping in mind! It going to be useful both for your average person wanting to improve their quality of rest, all the way to people with injuries that are having a hard time falling asleep[1], and need all the help they can get.
Aireloom Mattress Reviews: CONS
With the benefits discussed and out of the way, we should take a look at some of the more negative customer Aireloom mattress reviews, too. And, well, to be completely honest, one of the main qualms that people have with the product is that you can't purchase it online.
Only Available in Physical Stores
Truth be told, if you were to dig deep enough, you'd likely find some shady places where you can purchase the Aireloom mattresses online. If you want to get it from the official provider, however, you're out of luck - the brand does not sell its products online.
In all honesty, that's a pretty significant issue. As you might have gathered by now, most people tend to purchase their beds online - there are quite a few reasons why that's considered to be the superior method of getting yourself a new bed.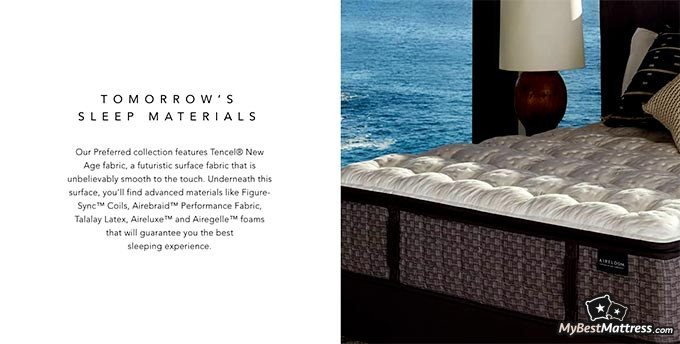 Many customer Aireloom mattress reviews will also tell you that the inability to get yourself the bed online leads to another problem, too - a lack of information.
I can actually tell you that from firsthand experience - you'd struggle quite a bit trying to find reliable customer Aireloom reviews online! The worst part here is that the information that the brand provides itself isn't any better. On the official site, Aireloom does provide snippets and short descriptions of its collections, but that's about it.
All in all, if you're someone who cares about the products that you purchase, and want to actually do some research before making the decision, you're likely to dismiss Aireloom pretty fast.
Not the Strongest of Edges (Foam and Latex Collections)
Edge support isn't the most popular of features that people look at when choosing a new mattress, but it's certainly important, nonetheless.
When a mattress has strong and sturdy edges, it's going to maintain its shape for much longer than the average mattress would. That's why spring beds tend to "stay in shape" longer than foam ones - the springs and coils offer great edge support, while foam really does not.
There are some customer Aireloom mattress reviews that do seem to complain about the lack of edge support that the foam products provide. While that's not uncommon, and is a problem that the majority of foam mattresses out there face, it's still worth keeping in mind.
Super-High Price Point
Usually, when I review mattresses, I leave pricing as a standalone section - I don't attach it to neither the benefits, nor the shortcomings of a mattress.
This time, however, things are very different.
First of all, it's worth mentioning that, if you want to find out the Aireloom mattress price, you'll have to do some pretty extensive digging. Yup - there's THAT much lack of information online. While it's understandable that most retailers are going to offer different pricing ranges, it doesn't make the situation any better for the customer, does it?
Secondly, from the information that you COULD gather online, customer reviews are unanimous - the Aireloom mattress price is huge. You could be looking at price tags anywhere from $3000 up to $6800 - way out of line when it comes to even the most popular mattresses on the market.

Admittedly, there are even more expensive beds out there. The main difference is that those beds are actually researchable - you can learn a lot about them reading through customer feedback online, or even the information provided on the company official websites.
Now, I do understand that the key factor that influences the Aireloom mattress price is the fact that the beds are handmade. I admit - it does offer exclusivity, and inspires a feeling of high quality. That said, however, it doesn't really change the numbers for the average person who just wants to purchase a reliable bed.
Aireloom mattress reviews, however, are too far in between. I mean, the fact that you can't really even get a proper price estimate should give you a pretty good idea.
Here is The Best Saatva Offer I Found:
UP TO $500 OFF
Limited-time Saatva Sale
We're sharing a limited-time Saatva mattress discount with our readers! Grab this deal & enjoy your new mattress with huge discounts.
Expiration date: 29/09/2023
4,042 People Used
Only 83 Left
Conclusions
Research states that around 20% percent of the adult population is dealing with insomnia, and around half of that is of the chronic form[2]. That's nothing to scoff at - that said, however, there are ways to alleviate this issue. One of them is a proper mattress.
Does Aireloom offer decent beds? Well, yes and no. The brand's mattresses are aimed at some specific, targeted sleepers - those who want a luxury, exclusive product, and are willing to go down to the store to actually purchase it.
If you're really concerned about your quality of sleep, however, worry not - you don't need a mattress for $6000 in order to improve it. In fact, some of the best beds in the current industry are much, much more affordable.
All in all, while the company does offer interesting products, reliable Aireloom reviews are too difficult to come across, and the lack of information about the company and the mattresses definitely doesn't help the case.
With that said, I thank you for reading this article, and hope that it was informative for you. Until next time!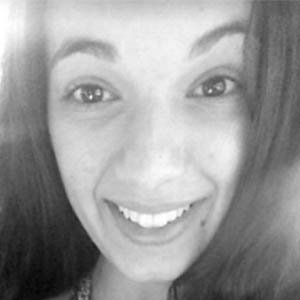 Brittany Ferri
Occupational Therapist, CPRP
Contributed By Brittany Ferri, Occupational Therapist, CPRP
As an occupational therapist, Brittany takes a client-centered approach to look at a person's environment, interactions, habits, and function to determine the best way to improve their health statu...
Read Full Bio...
Scientific References
Contributed by
Brittany Ferri
, Occupational Therapist, CPRP
1. David A Kalmbach, Deirdre A Conroy, Hayley Falk, et al.: 'Poor sleep is linked to impeded recovery from traumatic brain injury'
2. Dae Lim Koo, Hyunwoo Nam, Robert J. Thomas, and Chang-Ho Yunc: 'Sleep Disturbances as a Risk Factor for Stroke'
Leave your honest Aireloom review
Leave your genuine opinion & help thousands of people to choose the best mattress. All reviews, either positive or negative, are accepted as long as they're honest. We do not publish biased reviews or spam. So if you want to share your experience, opinion or give advice - the scene is yours!