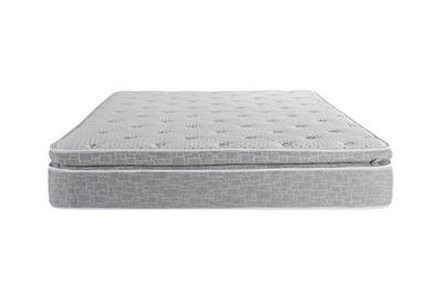 Let's be honest, hybrid mattresses are one of the most popular bed choices these days. Thus, there are more and more options available. Keeping that in mind, in this Tulo Hybrid mattress review, we'll take a look at what the brands hybrid mattresses have to offer.
I won't go into as much technical detail, nonetheless, we'll go through the construction of the Tulo Hybrid mattress and how it differs from memory foam mattresses.
Furthermore, we'll take a look at the key features and what benefits does this bed have. Also, since this is an honest review, I'll take a look at the negative side of the sleeper reviews.
That being said, you should also check out our list of the best beds in the market and be introduced to Saatva, Puffy or Layla, since, these mattresses are undeniably amazing.
TL;DR: As stated in the sleeper Tulo Hybrid mattress reviews, the bed is reasonably good. It has 6 different firmness options to choose from. Moreover, all of the models have decent motion control, temperature neutrality, and edge support features. Additionally, it should be quite durable. Nevertheless, the bed might lack responsiveness.
Update: In December 2021, the company was acquired by MattressFirm. This doesn't affect the details regarding the mattress itself, nevertheless, for the sake of clarity in this Tulo Hybrid review, I referred to their original company.
Pros
Different firmness options
Good motion isolation
Decent edge support
Cons
Not as responsive or bouncy
Slight off-gassing
Tulo Hybrid Mattress Review: PROS
If I were there, on the same side of the screen as you are — "do you want the good news or the bad news first?" I would ask.
Well, since it's not the case, I will go ahead and talk about the pros in this Tulo Hybrid mattress review first.
Those who disagree, speak now or forever hold your peace.
Jokes aside, let's get right to it, shall we?
Different Firmness and Thickness Options
If we were to talk about suiting sleepers' needs, Tulo is ahead of its time offering 6 different firmness and thickness options. And honestly, it's the best thing about the Tulo's mattresses. Sleeper Tulo Hybrid reviews would tell you the same.
In fact, the memory foam bamboo and the memory foam lavender mattresses also have different thickness options. So, I would dare to state that no matter what your preferences are, you can find something fitting.
Let's break down all of the firmness choices:
As you can see, Tulo offers a wide variety of options. The main difference between the mattress models is firmness. Each of them has a pocketed coil core as per usual to hybrid mattresses, nevertheless, they all contain different comfort layers.

Furthermore, the dimensions and sizes stay the same.
The Tulo Hybrid 10 medium mattresses (in this context "medium" refers to firmness) and the 8 firm ones feature a pocketed coil layer, a layer of firm polyfoam, and a top, comfort layer. The Tulo Hybrid 10 medium mattress additionally has a transition layer and yet another layer of medium-firm polyfoam.
Moreover, all of the mattresses have the rayon cover derived from bamboo on top.
The 11-inch-and-up firm options feature the pocketed coil core, of course, and all of them also contain gel-infused memory foam and comfort layers with different thicknesses.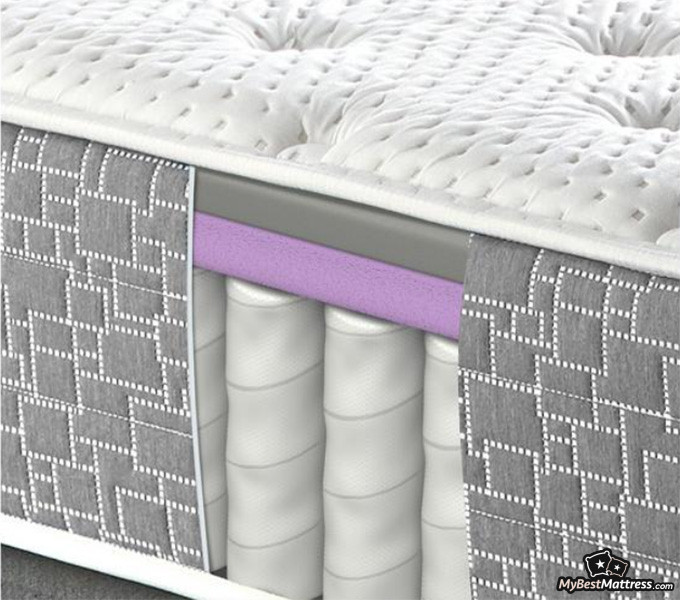 In this case, you can select whether you prefer solid support or a soft hug from your mattress.
You might also think about making a decision based on your weight. Heavier weight folks would probably prefer a Tulo Hybrid firmer mattress, for more support.
As the sleeper Tulo hybrid 12 plush mattress reviews state, this particular model is way too soft for people on the heavier side.
Lastly, you could select the mattress by the combination of your weight and sleeping position. As an example, back sleepers that weigh between 130-230lbs might want to choose the 8-inch or 10-inch mattresses since they could require more firmness and body support.
Moreover, too much softness might result in back bending and unnatural spine alignment, and that can result in pain later on. Even studies show that lower back pain has been identified as one of the main causes of poor sleep quality[1].
However, if you weigh over 230 you might want to look into firmer mattresses since these models aren't designed for heavier weight sleepers.
If that's the case let me quickly mention the Saatva HD bed that is made specifically for heavier-weight sleepers. To be exact, it holds 500lbs on each side! So, in my opinion, that would be the ultimate choice for heavier-weight people and even couples.
Table: The Saatva mattress features
Stomach sleepers also require a quite firm mattress. Keeping that in mind, if you weigh under 130lbs, you should find all of these models quite comfortable and supportive. Furthermore, if you weigh 130-230lbs you should also feel reasonably good on 8, 10, 11,12-inch models.
What about Side sleepers?
Latest Saatva Coupon Found:
UP TO $500 OFF
Limited-time Saatva Sale
We're sharing a limited-time Saatva mattress discount with our readers! Grab this deal & enjoy your new mattress with huge discounts.
Expiration date: 05/12/2023
4,042 People Used
Only 83 Left
Ideal for Side Sleepers
Let me say, for some reason, mattresses rarely focus on side sleepers. Luckily, as you've probably gathered, in this Tulo Hybrid mattress review, I'm talking about an exception.
Side sleepers tend to feel pressure on their shoulder and hip area, and that's why it's important that the mattress contours the body well enough. Luckily, this Tulo Hybrid mattress does just that. Hence, no pressure points will be forming.
Pressure points can get slightly annoying and more noticeable over time. The most common symptom of pressure points when sleeping on the side, is neck pain in the morning.
That's not something you should just brush off. If you feel any kind of pain, it's an indicator that the mattress is simply not for you.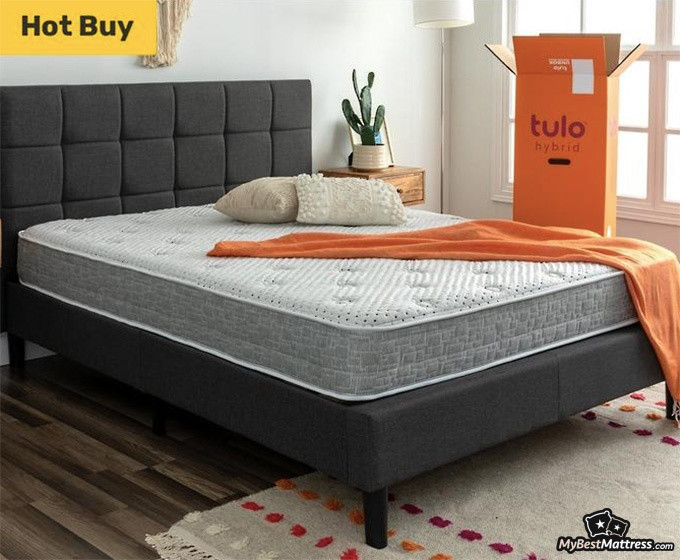 Additionally, research shows that side sleeping doesn't have as much impact on posture[2]. In regards to that, this sleeping position has its benefits.
Besides that, multiple Tulo Hybrid mattress reviews would tell you that this mattress is amazingly comfortable when sleeping on the side. Moreover, its body contouring, firmness distribution throughout the mattress not only prevents pressure point formation, but also alleviates existing aches and pains.
If you are still sleeping on your old mattress you probably know the drill of body pain in the morning. If that's the case this mattress could be a game-changer for you.
Furthermore, medium-firm models should be the best for side sleepers, but you would need to try it out for yourself.
Great Motion Isolation
Have you ever felt like kicking your partner out of the bed because their movements are disturbing your sleep? Perhaps you've had argued about that? Either way, you would agree that motion isolation is important when it comes to sleeping in one bed with your partner or even your pet.
Okay, so you sleep by yourself. Is it possible though, that this is only a temporary situation? If you think in the long run, you will almost certainly have a partner, or at the very least, a pet?
In that case, this feature should be taken into account when purchasing a mattress. Even if you're not seeking for a relationship or a pet, I'm confident you'll find yourself in a scenario where you'll have to share your bed with someone else.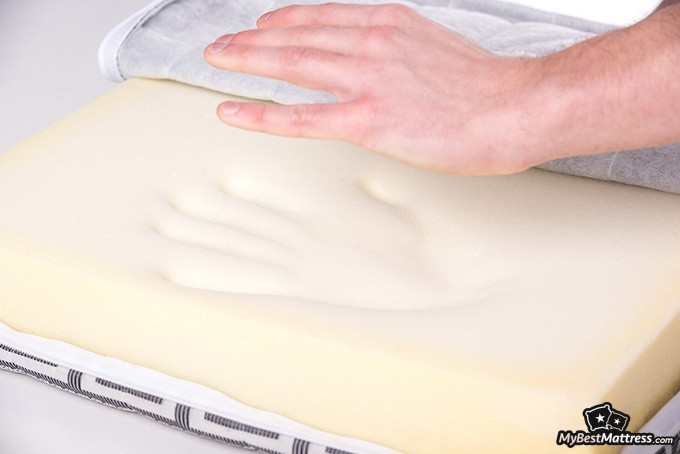 While it can be a one-time thing, I would still think the most logical step would be to choose a mattress that has this feature than the one that doesn't, since it's not that hard to do.
All in all, motion isolation ensures that you won't feel any of your sleeping companions' movements. It's super helpful if your partner isn't a peaceful sleeper and tends to toss and turn constantly.
So, if you know the feeling of being woken up when another person changes their sleeping position, I'm happy to tell you that sleeper Tulo Hybrid mattress reviews state — this isn't an issue you would face with this mattress.
Fairly Breathable
Now, did you know that your mattress can be helpful by preventing you from overheating in the summer? Well, it can also go the other way around. To be fair, temperature neutrality and even cooling are the key features that sleepers seek constantly.
In addition, mattress manufacturers are experimenting with new methods and techniques to improve the effectiveness of their temperature management. Keeping that in mind, if you have a tendency to sleep warm, you should always make sure your mattress is breathable.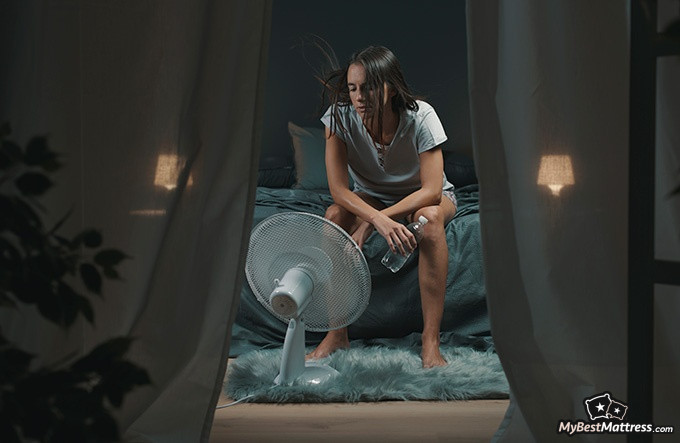 Hybrid mattresses, to be fair, feature a coil layer that is known to improve airflow. Meanwhile, customers of the Tylo Hybrid 12 plush mattress reviews claim that this mattress has fewer memory foam layers, which are known to trap heat. In addition, the 8-inch bed contains less foam in general. So, if it's a major issue for you, these two options should be your top picks.
Well, the fact that all of the models won't cause overheating and waking up sweaty, is great news overall.
Good Edge Support
I fell off my friend's bed the day prior to writing this Tulo Hybrid mattress review. As a result, I have a vivid sense of how it feels to lie on a bed with sagging edges. And certainly, one of the reasons this feature is vital is that it prevents you from falling out of bed.
Moreover, as you might have a feeling already, the firmer models that are made to be more sturdy, have the best edge support.
The other reason would be that edge support makes it possible to use all of the surface of the bed. Additionally, you can sleep in a starfish position and none of your arms and legs will hang like Mustafa from the "Lion King" on the edge of the cliff.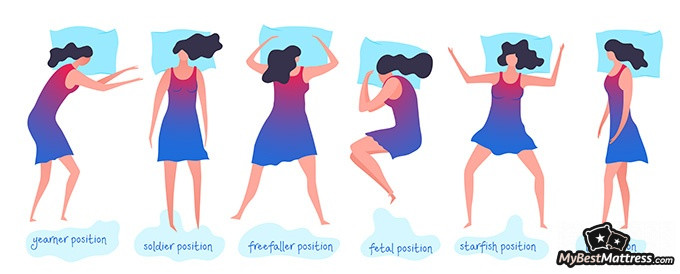 Most importantly, your partner will have a harder time kicking you out of the bed. On accident, of course. So, you can roll around and change your sleeping positions as much as you wish, without interrupting anyone.
Furthermore, the last reason would be that edge support increases the overall life expectancy of your mattress, or in other words, durability. Durability is essential when it comes to saving money and having a good quality bed.
Since we're talking about saving money, a durable bed should last for at least five years before you need to replace it. I believe you would agree with me that deciding on the type of mattress you want, hunting for the greatest pricing, and setting it up in your bedroom takes a significant amount of time.
That brings me to my next point.
Quite Durable
It's no secret that hybrid and innerspring mattresses are more durable than memory foam beds. In regards to that, customer Tulo Hybrid mattress reviews state that this bed is quite sturdy and seems to be durable.
Moreover, it depends on the quality of materials and layers, so if you are wondering are Tulo mattresses good, I would say yes. Meaning they are well-built, at least.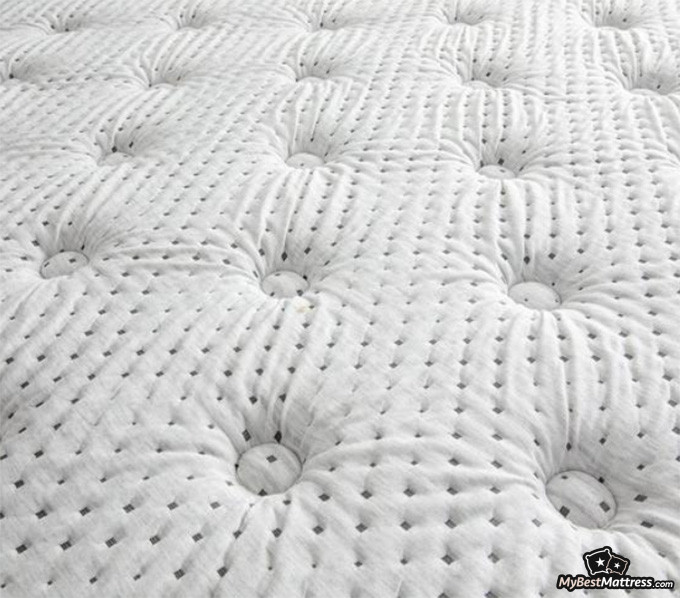 Given that durability is a very important key feature of a bed, that could possibly save you money and time after a while, I was quite happy to read sleeper Tulo Hybrid mattress reviews on the topic.
Well, it all makes sense since the bed has great edge support that prevents the edges from sagging too quickly.
Tulo Hybrid Mattress Review: CONS
So, we know that the bed has many great qualities, firmness options, a temperature control feature, and should last you for a long time. If that was all to it, I without a doubt would consider buying this bed.
However, there are always two sides to a story.
Keeping that in mind, I'll quickly shift to the other side and take a look at the negative sleeper Tulo Hybrid mattress reviews and see what could have been done better. Besides, as I see it, it's impossible to achieve perfection in every aspect.
Sometimes, in order to have one thing, you must sacrifice another. We got quite philosophical here, my apologies.
Not as Bouncy or Responsive
When it comes to responsiveness, it's primarily important for smooth movement, to make it easier to get in and out of the bed as well as change sleeping positions. While bounciness is something that couples would really appreciate since it's a feature that improves sex life.
Moreover, hybrid mattresses tend to be very responsive in regards to the coil layer and fewer memory foam layers, so I was quite surprised to see customers of Tulo Hybrid mattress reviews that say it's what the bed lacks.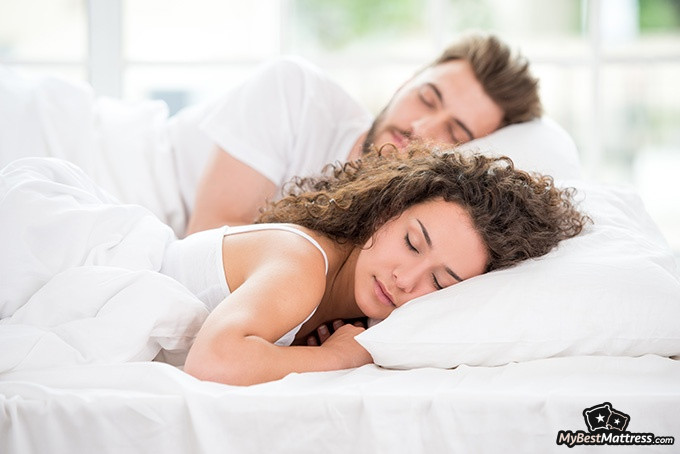 So, you might feel some sinkage and restrictions to your movements.
A mattress that could be a great alternative if you are looking for a responsive feel is Saatva. If you never heard about this mattresses brand before, were you living under a rock? Or were you sleeping on your thirty-ear-old mattress until now?
Yes, I'm judging.
Got you!
Actually, no judgment here.
Saatva is an innerspring mattress that also features a pocketed coil layer and a memory foam layer. So, by looking at the construction of this mattress, you should get an idea, that it's, without a doubt, very responsive and bouncy.
Table: The Saatva mattress features
Additionally, this bed is considered to be an excellent choice for sex. Besides, due to the obvious innerspring layer, it provides a pleasant bounce. Furthermore, memory foam offers a useful amount of sinkage, allowing the bed to be as responsive as possible.
Not to forget to mention, Saatva has different firmness options as well. So, I truly believe that this bed is suitable for all.
Not as Good for Back and Stomach Sleepers
While this bed is far from being bad for back and stomach sleeping positions, it's certainly not the best choice for these individuals.
According to sleeper Tulo Hybrid mattress reviews, the bed is the most suitable for back sleepers under 130 pounds. If you're a back sleeper who weighs more than that, the mattress may become excessively soft or cause pressure in your lower back and hips.
However, there are no certainties. If you are over 130 pounds, you may find the mattress pleasant, if you are under 130 pounds, you may find the mattress uncomfortable. It's only a matter of trying it out for yourself.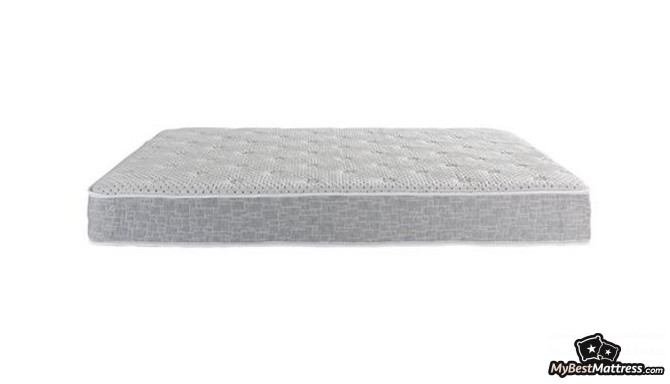 Tulo Hybrid 11 medium-firm mattress and Tulo Hybrid 10 medium mattress reviews would tell you that these beds might be okay with belly sleepers. Nevertheless, a question appears — is Tulo a good mattress for stomach sleepers overall? Even though I wouldn't say it's bad, I also wouldn't take a risk myself.
Considering that nowadays, there is something in the market for everyone, I have alternatives for you, belly and back sleepers. A few of them, to be exact.
Let me begin by bringing up the Saatva mattress once more. The mattress, in fact, is suitable for all types of sleepers. Even if you're a combination sleeper who moves around a lot.
In regards to that, you won't face a situation where you would need to change your favorite sleeping position because the mattress doesn't have the proper features.
Table: The Saatva and Puffy mattresses pressure points
Additionally, you can choose the Firm or Luxury Firm Saatva models. It depends on your weight and how much body support you would prefer. Saatva has it all.
Speaking of mattresses for all sleepers, you might also want to take a look at Puffy.
Puffy is an all-foam-based mattress, that is also made to be comfortable for all. And the culprit here might be the memory foam.
The mattress is firm, making it excellent for back and stomach sleepers. Yet, it features a fantastic body contouring feature that's needed for side sleepers. Moreover, as the customer reviews indicate, the mattress is also extremely good at relieving pressure.
Let me tell you, pressure relief is very essential if you experience any kind of pain in the mornings.
Slight Off-Gassing
Another thing I would like to mention in this Tulo Hybrid mattress review, is that Tulo is a bed in a box. Furthermore, if you are like me, you might get very impatient when it comes to trying out your new mattress. Or any other new purchase. However, it might be impossible to sleep on this bed any time soon, if while off-gassing the bed releases an unpleasant odor.
Let me specify that the level of off-gassing in Tulo Mattresses in a box is average. Keeping that in mind, it may seem minor to some. Others, on the other hand, may find the odor extremely irritating, making it nearly impossible to sleep on the new bed for a few days.
Table: The Saatva mattress features
If that's something you don't want to go through, I recommend taking a look at Saatva, a mattress that doesn't off-gas at all. Yes, you've read that right. All their foams are Certi-Pur certified, which means that there aren't any harmful chemicals in their materials.
Moreover, their foams are, in fact, eco-friendly.
What's the Tulo Hybrid Mattress Price?
We've talked about everything essential — what does this mattress have to offer and what's lacking. We covered all of the thickness options and additionally, we took a glance at some of the best mattresses overall like Saatva and Puffy as an alternative choice.
Table: The Saatva and Puffy mattresses pricing
So, all that's left is to figure out are the prices.
Also, let me give you a heads up that there will be a lot of numbers in this section of the Tulo Hybrid mattress review, since there are 6 different thickness options, and all of them are priced differently.
Moreover, there is a Tulo mattress sale going on at the time of writing this, so make sure to check it out, you might catch a great deal!
On that note, let's take a look at the prices:
8" firm:
10"medium:
11"medium firm:
12"medium firm:
12"plush:
13"medium firm
Yes, that was quite a journey, but I'm pleased to meet you here again. Let's finalize what we've noticed so far. Firstly, I would say that Tulo is a quite high-priced brand. Besides, the cost doesn't drastically change between different thicknesses. Nevertheless, you can see that there is a bit of contrast between the 8-inch and the 13-inch mattresses models.
Another interesting thing is that Tulo King mattresses and Tulo Cal King mattresses are priced the same in every model. However, make sure to evaluate how much space you have in your room, what kind of bed frame do you need, and if you have a sleeping companion.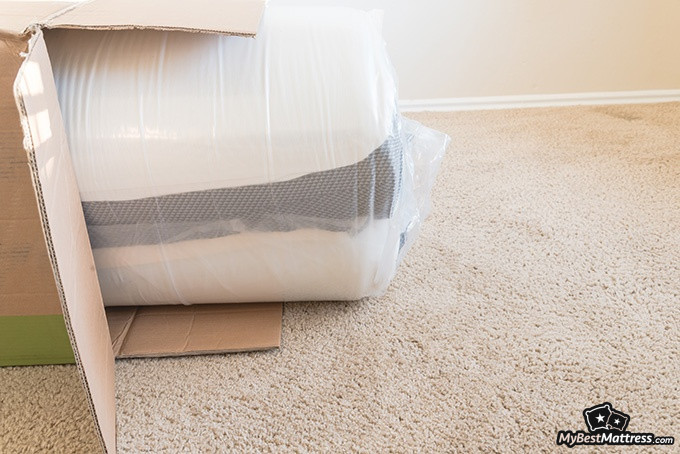 Additionally, nowadays, mattresses are priced according to the quality of their materials. So, you can be sure that the price tags are reasonable.
Also, not to forget to mention in this Tulo Hybrid mattress review, that Tulo offers a 120-night trial. So, if you change your mind within those days, you can return the bed and get your money back! Without that, there is also a 10-year warranty. A great deal, if you were to ask me!
Table: The Saatva, Puffy, and Layla mattresses shipping information
I've noticed that all of the greatest brands like Saatva, Puffy, and Layla have over 100-night trials. That could indicate how much the company actually trusts its product.
Here is The Best Saatva Offer I Found:
UP TO $500 OFF
Limited-time Saatva Sale
We're sharing a limited-time Saatva mattress discount with our readers! Grab this deal & enjoy your new mattress with huge discounts.
Expiration date: 05/12/2023
4,042 People Used
Only 83 Left
Conclusion
All of that being said, a question might still remain — is Tulo a good mattress?
If you are searching for a quick answer then yes, all of the Tulo mattresses are good more or less. And yes, the mattresses aren't the most affordable out there. Nevertheless, looking back at the different thickness options, temperature control, durability, motion isolation it all makes perfect sense.
That being said, while this bed is good, it isn't the best out there.
In regards to that, if you like a more supportive, bouncy feel you should take a look at one of the best mattresses out there — Saatva. As I've mentioned before, this mattress is universal and has amazing customer reviews overall.
Moreover, if you were to look at our best mattresses on the market list, you would also see names like Puffy and Layla. And, let me state the obvious, they are there for a reason.
Puffy is a very affordable all-foam mattress that is suitable for all types of sleepers. That would be my ultimate recommendation if you were to choose a foam mattress.
Layla, on the other hand, is a 2 in 1 copper-infused memory foam mattress. It's a flippable bed, providing you with two different firmness options. A unique way of accommodating different types of sleepers, nevertheless, as I've seen by the reviews, it works.
Table: The Saatva, Puffy, and Layla mattresses company information
All in all, there is a perfect bed somewhere out there for you. You just have to find it. Like a hidden gemstone. Once you do, you will think to yourself, how did I ever sleep before?
This is my goodbye, I hope the Tulo Hybrid mattress review was helpful!
Update: In December 2021 Tulo mattresses were acquired by MattressFirm. Nevertheless, the overall information about this bed stays the same. In this article, I referred to the original Tulo company.
Scientific References
1. Gianfilippo Caggiari, Giuseppe Rocco Talesa, Giuseppe Toro, et al. 'What type of mattress should be chosen to avoid back pain and improve sleep quality? Review of the literature'
2. Doug Cary, Kathy Briffa, Leanda McKenna 'Identifying relationships between sleep posture and non-specific spinal symptoms in adults: A scoping review'
Leave your honest Tulo Hybrid review
Leave your genuine opinion & help thousands of people to choose the best mattress. All reviews, either positive or negative, are accepted as long as they're honest. We do not publish biased reviews or spam. So if you want to share your experience, opinion or give advice - the scene is yours!