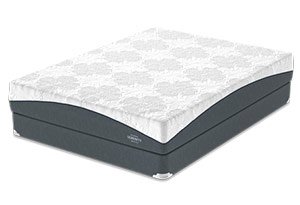 The Original Mattress Factory was founded in the 1980s. The company has been known since the 20th century as the market giants. The Original Mattress company was started by experienced professionals who worked at Sealy and Stearns & Foster companies before. That being said, they already knew what they're doing.
At the moment, the company has about 11 mattress factories, over 100 showrooms, and more than 400 employees. So, they're big but not as huge as, for example, Mattress Firm.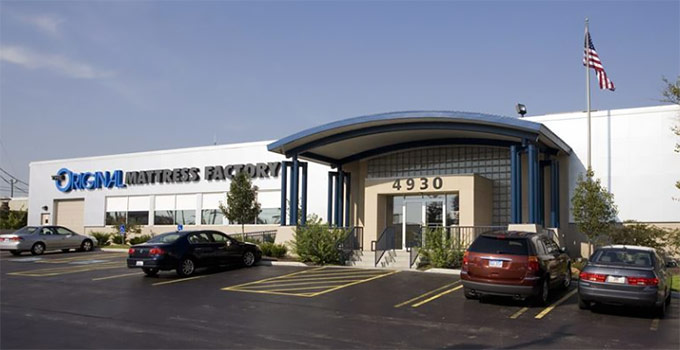 Even though the company offers memory foam and hybrid mattresses, you'll notice that they mostly concentrate on the traditional innerspring and pocketed coil beds. In this article, I'll introduce you to different types of mattresses that the company has to offer, their pros and cons, additional details, and other aspects while focusing on the Original Mattress Factory reviews.
Verdict at a glance
The most popular Original Mattress Factory beds are designed from memory foam and feature coil support system. Even though the majority of the Original Mattress Factory reviews evaluate their beds as very comfortable, there are many concerns related to the durability of their products.
Pros
The variety of options
At first sleep really comfortable
Budget-friendly mattresses
Cons
Concerns about durability
Traditional innerspring mattresses are primitive
Original Mattress Factory Reviews: Product Line
Original Mattress Factory offers four different mattress collections and also four mattress designs, including foam, hybrid, two-sided, and pillow top. Each collection is designed for individuals with specific needs. Let's get through them.
Classic
The Classic collection offers eight traditional innerspring beds. These models are perfect for everyone who's looking for budget-friendly alternatives. Their height varies from 7 to 10.5 inches - the softer the bed, the thicker it is. You can choose from soft, medium and firm alternatives.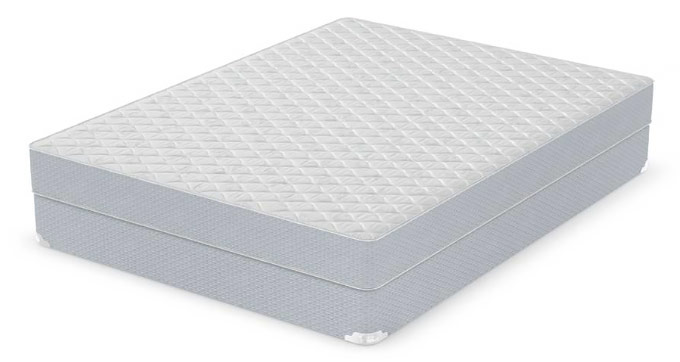 Most of the mattresses in the Classic collection are designed with Bonnell innerspring system, use compressed cotton padding, and have either one- or two-sided design.
Talking about the benefits of such a mattress, you can expect it to sleep way cooler than memory foam beds. Due to the innerspring design, it's much more breathable. Also, the Original Mattress Factory reviews said that they're really bouncy which is beneficial to your sex life.
Moving further, the Classic collection offers strong edge support that allows you to get out of the bed without making an extra effort. This is crucially important for those who prefer low bed bases and also for the elderly.
As you've seen Original Mattress Factory reviews mentioned some rather positive aspects of this bed, however, there are also some drawbacks associated with the Classic collection.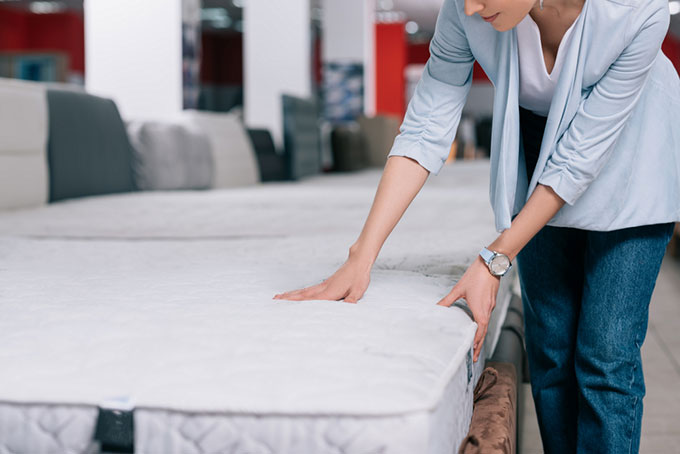 Since such mattresses are designed using innerspring construction, you can expect them to make some squeaks and creeks. This might be an issue for sensitive sleepers, especially if your partner finds it difficult to fall asleep and keeps tossing and turning throughout the night.
What is more, even if you can pick from multiple firmness levels, you shouldn't expect it to be conforming. That being said, those who are looking for pressure relieving properties won't find them here.
The final drawback that a number of Original Mattress Factory reviews distinguished is the fact that they noticed a significant sagging only a few years into sleep. Somehow, it didn't come as a surprise to me because Original Mattress Factory prices are truly low - you'll be able to purchase the Classic model from $129 to $889.
If you're willing to invest in a slightly more expensive bed that will maintain it's quality two or three times longer, then you should check out some of the most recommended innerspring beds.
Latest Saatva Coupon Found:
UP TO $500 OFF
Limited-time Saatva Sale
We're sharing a limited-time Saatva mattress discount with our readers! Grab this deal & enjoy your new mattress with huge discounts.
Expiration date: 29/09/2023
4,042 People Used
Only 83 Left
Regency
This collection will provide you with two different designs to choose from - Regency Sapphire and Regency Sapphire Euro Top. Generally speaking, this collection is quite similar to their Classic models, however, it's designed with additional layers on top, making it more conforming, thicker, and, of course, pricier.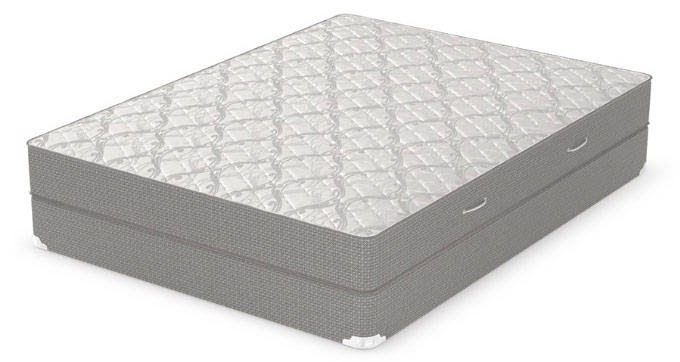 Original Mattress Factory reviews claim that these mattresses offer great support together with pressure point relief due to an additional foam layer. That's exactly what you should be looking for in a good mattress.
Moreover, due to innerspring design, you can expect bounciness and strong edges. That's what almost every bed with such construction has. However, some customers claimed that it's truly loud and they had issues with durability.
Talking about the Original Mattress Factory prices, the cost of the Regency collection is slightly higher than of the Classic models. It will cost you from $319 to $969.
Considering the fact that the Regency collection has some major drawbacks and is not as inexpensive as their Classic mattresses, you should be aware of a way better options available in the market. Take a look at the list of the most recommended beds, you'll be able to purchase some of them for less than $1000.

Did you know?
Orthopedic
Just like the name 'Orthopedic' says, this collection is designed for those who experience health issues, such as back or neck pain, and also for the elderly. It focuses on pressure point relief and comes with a thicker comfort layer than previous collections.
Sleeping enough is no longer the only thing that matters, you should always make sure that your body remains in a healthy position when resting. That being said, if you're a side sleeper, make sure your spine stays in a straight position at all times.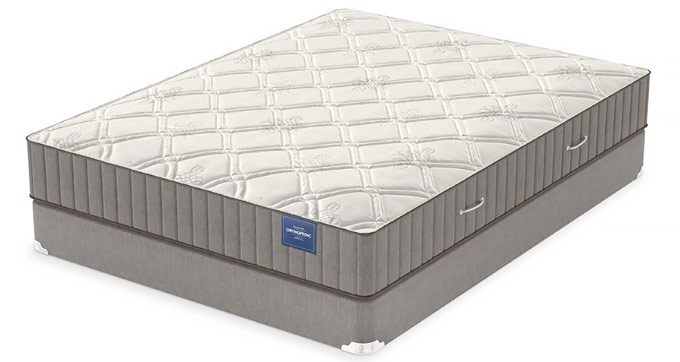 If you're a back sleeper, make sure that you get enough support not only in your neck and shoulders but also in your lower back and hips. When choosing the right level of firmness Orthopedic collection manages to do that - the Original Mattress reviews confirm. Since you get multiple comfort levels to pick from, every sleeper will be able to pick the right one based on personal needs.
However, the fact that it's a traditional innerspring mattress remains. Even if this collection adds extra layers of comfort, the bed still transfers motion and produces some noise when bearing weight. Some of you may not perceive it as an issue, however, sensitive sleepers will find it really disturbing.
These issues are way less significant when a mattress is designed using pocketed coils. The majority of top-tier brands are designed this way, meaning that there are significantly less noise and even better durability.
If you believe that an orthopedic mattress is what you need, then you should be aware of the prices. The Original Mattress Orthopedic collection prices vary from $359 to $1839. Even though the price is not that high considering the fact that it's an orthopedic bed, however, multiple Original Mattress Factory reviews expressed concern about the durability which makes it way less reliable.
If you're interested in purchasing a bed that can alleviate pressure points, then you'll want to take a look at the most recommended memory foam mattresses. Also, if you're experiencing aches in your back, then the 'best mattress for back pain' is exactly what you need.
Serenity
The Serenity Line offers memory foam and latex foam mattresses of different firmness levels. This means that all types of sleepers will manage to find the right option based on their personal wants and needs.
Every bed in Serenity Line is of the same height - 10.5 inches, and offer both one- and two-sided designs. The latex mattress is designed using multiple foam layers and Talalay latex. It conforms closely to your body and offers pressure-relieving properties.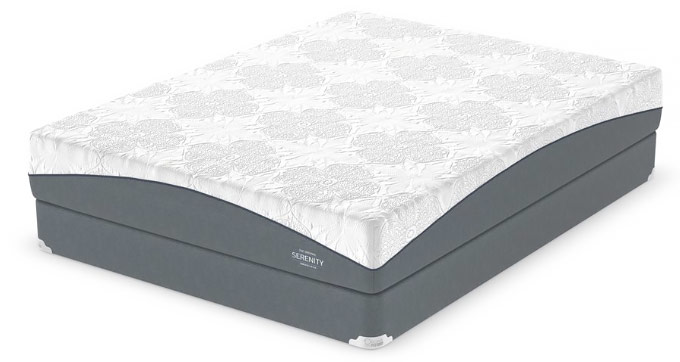 The Serenity memory foam mattress is built of multiple layers of foam and is very conforming. What is more, it manages to minimize motion transfer to a significant extent and is completely silent.
On the other hand, Original Mattress Factory reviews claimed that both Serenity Line lacks edge support, and might sleep too warm especially memory foam mattress. Knowing that thermoregulating properties and sleep quality[1] are highly related, mattress coolness is crucially important. Of course, you should also make sure that your bedroom temperature is not too high.
This collection is the most pricey. If you want to purchase a Serenity Line bed, it will cost you from $1109 to $2519. The Serenity latex mattress might be worthy of the price, however, to pay such an amount for a memory foam bed doesn't sound logical, especially knowing that there are better products for an even lower price.
Now that we're done with Original Mattress Factory reviews, let me provide you with information on different bed types and help you to decide which one of them to pick.
How to Decide Which Mattress to Pick?
Choosing the right bed is not as easy as it might seem in the first place, there are multiple factors that you must consider, including your weight, sleeping position and health conditions.
In general, plush mattresses are made for light individuals, medium firm beds for average-weight sleepers, and firmer options for heavier sleepers. Let's just say that if you weigh more than 230 pounds and choose a soft bed, then it cannot support your body as intended, and will lose its form way quicker than it is supposed to.
Now, when sleeping on your side, the right mattress should hug your shoulders while also proving the right amount of support in the hip area. Generally speaking, your spine should stay straight throughout the night.
Moving to back sleepers, this sleeping position requires more support, so it's recommended to choose a bed that's on the firmer side.
The studies suggest[2] that choosing a mattress that's medium-firm subjectively speaking, can improve the quality of your sleep, sleeps the most comfortable and keeps your spine straight.
Speaking about different types of beds, at the moment the most popular options are memory foam, innerspring and hybrid mattresses. They all come with individual pros and cons that can be applied to different sleepers.
Memory foam mattresses conform closely to your body and 'memorize' it. They distribute your body weight evenly and provide you with an ultimate pressure point relief. Memory foam beds are often recommended to side sleepers as they manage to hug your shoulder while also providing support for your hips.
What sleepers also love about memory foam beds is that they manage to isolate motion transfer to a significant amount and are completely silent. This allows couples to sleep without interruptions.
The major flaws associated with memory foam mattresses that Original Mattress Factory reviews also mentioned are that they offer weak edge support, tend to sleep warm, and lack bounciness.
Now, innerspring beds feel completely different than memory foam mattresses. They are bouncy, breathable, offer amazing support, and are just great for back sleepers. However, I wouldn't recommend choosing traditional innerspring beds but rather the ones that have pocketed coils in their construction as they're more durable and less noisy.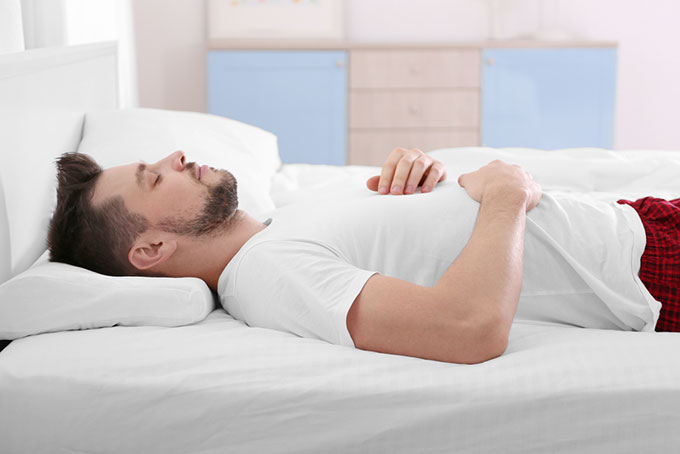 As you already know, the Original Mattress company offers traditional innerspring mattresses that feel comfortable at first. It would all seem fine, however, Original Mattress Factory reviews claim that the durability is questionable. So, choose wisely.
Hybrid mattresses usually have pocketed coils and layers of memory foam or latex in their construction. Their main intention is to provide sleepers with all the best qualities that innerspring and memory foam or latex mattresses have.
This means that top-tier hybrid beds manage to provide pressure point relief, motion isolation, and minimal noise. What is more, they're bouncy, supportive and have strong edge support. Sounds unbelievable, right? You can find some of the most recommended options here.
So, you probably already know which mattress to choose and my mission here is done. The last thing you should take a look at is conclusions.
Here is The Best Saatva Offer I Found:
UP TO $500 OFF
Limited-time Saatva Sale
We're sharing a limited-time Saatva mattress discount with our readers! Grab this deal & enjoy your new mattress with huge discounts.
Expiration date: 29/09/2023
4,042 People Used
Only 83 Left
Conclusions
As you probably already understand, even if the Original Mattress company offers a variety of mattresses to pick from, I would choose none of them. Sleepers reported that at first, they feel truly comfortable, however, their durability is questionable.
So, the main question is why purchase a mattress that's known to lack durability if you can get a high-quality bed with all the needed features for the same or even lower pricing? The answer is - you shouldn't.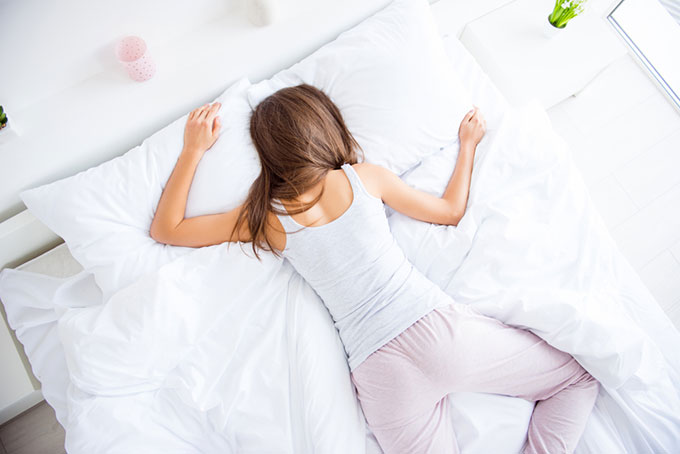 In case you're wondering where to find a mattress that would have it all, you can check out the products on this list. We have collected all the most recommended options in one place.
I hope this Original Mattress review was helpful, and you've decided what further steps to make.
Scientific References
1. Lack LC, Gradisar M, Van Someren EJ, et al.: 'The relationship between insomnia and body temperatures.'
2. Radwan A, Fess P, James D: 'Effect of different mattress designs on promoting sleep quality, pain reduction, and spinal alignment in adults with or without back pain; systematic review of controlled trials.'
Leave your honest Original Mattress Factory review
Leave your genuine opinion & help thousands of people to choose the best mattress. All reviews, either positive or negative, are accepted as long as they're honest. We do not publish biased reviews or spam. So if you want to share your experience, opinion or give advice - the scene is yours!