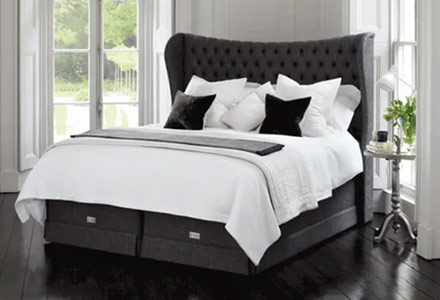 Are you searching for a new mattress? If that's the case, perhaps you're fed up with common, everyday-looking beds and want to spice things up a bit? Well, hey - if that's the case, you'll definitely appreciate this Hypnos mattress review.
Hypnos Beds might not be the most well-known mattress provider in the industry, but believe me - they've got something to offer to their customers. The beds sold by this company are a bit… Different. That's all I'm going to say for now - if you're interested, hop right on into the Hypnos mattress review and let's get started.
TL;DR: Customer Hypnos mattress reviews will tell you that the company in question sells some of the more interesting beds on the market. The mattresses are handcrafted, and made from only the most luxurious of materials. Being innerspring beds, the products found in the Royal Comfort collection showcase all of the expected pros and cons from a mattress in this category.
Pros
Handcrafted mattresses
Sustainable, high-quality materials
Good pressure relief
Top-tier breathability and cooling
Strong edges
Cons
Expensive
Weak motion isolation
Only available via retail
Hypnos Mattress Reviews: PROS
Before we begin, let me just say - in this Hypnos mattress review, we'll be concentrating on the brand's Royal Comfort collection.
Hypnos Beds sell a very wide variety of different mattresses - there are several collections for the customer to pick from, and each of the beds has its own features and qualities.
However, in order to do the brand's products justice, and to stay consistent with a huge part of the customer Hypnos Beds reviews found online, I'll be focusing on the above-mentioned collection. According to a lot of different customers and even the company themselves, this collection does house the best Hypno mattresses.
With that being said, let's start the Hypnos mattress review off by taking a look at the most unique feature of these beds - them being handcrafted.
Handcrafted Mattresses
I mean, come on - when was the last time you came across a handcrafted mattress?
Truth be told, this is truly a unique feature - I've seen some handcrafted beds before in my life, but they are way too far in between. Customer Hypnos mattress reviews, however, do note that all of the products offered by this company are made by hand, from only the highest quality, sustainable materials.
Naturally, this has a couple of unique benefits, too.
First of all, each and every single bed is going to be somewhat unique. While that might not possess any practical use per se, it's definitely not something that everyone could say abuot their mattress, is it?

On top of that, while this isn't something that you'd notice all that commonly-mentioned by customer Hypnos Beds reviews, the products being made by hand is somewhat of a guarantee that the quality of each of the beds is going to be much better, too.
Think about it - even discarding the "highest quality, sustainable materials" part, if the entirety of the mattress creation process is done by hand, there's a lot more attention to detail being given than if a machine were to do all of it. That's awesome!
In short, the beds in the Royal Comfort collection (both Eminence and Sovereign) are handcrafted and made from high-quality, sustainable materials, and are both some of the best Hypnos mattresses available.
Latest Saatva Coupon Found:
UP TO $500 OFF
Limited-time Saatva Sale
We're sharing a limited-time Saatva mattress discount with our readers! Grab this deal & enjoy your new mattress with huge discounts.
Expiration date: 29/09/2023
4,042 People Used
Only 83 Left
Innerspring Mattresses = Top-Tier Breathability
Both of the beds in the Royal Collection are innerspring mattresses - while the Eminence utilizes latex as an addition to the comforter layer, both products are still based out of pocketed coils.
While many people for some reason believe that spring mattresses are "a thing of the past", I'd bed to differ - innerspring beds are some of the best mattresses that you could purchase, and this isn't only true with luxury products such as those talked-about in this Hypnos mattress review. I mean, just look at one of the current industry leaders - Saatva - and you should be convinced.
Naturally, innerspring beds come with their own sets of features and benefits. One of the most well-known of these benefits has to be breathability.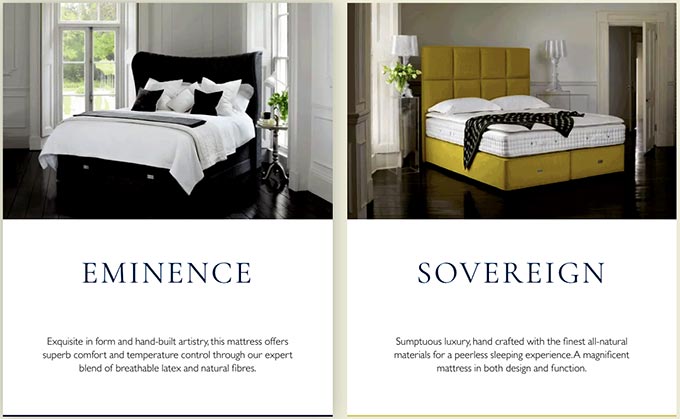 Breathability and cooling are often the first things that people look into before purchasing a new mattress - this is especially true when it comes to those of us who sleep hot by default. In all honesty, there are very few beds out there that could compete with the innerspring mattress type in this regard.
Customer Hypnos mattress reviews will tell you that the beds in the Royal Comfort collection are no different - they are both exceptionally breathable, and I've yet to encounter a person who would talk about all the heatwaves that they received while sleeping either Eminence or Sovereign.
Strong Edges
The strength of the edges of a bed is often quite underestimated, in the grand scheme of things. Admit it - it's not exactly the very first feature that pops to mind when picking out a new bed, now is it?
Well, while it surely isn't the first one, it's also definitely something that you should think about - let me tell you why.
Edge support is going to be that one feature that determines the longevity of your bed. Well, OK, perhaps that's a bit much, but it's surely one of the essential features in this regard.
You see, if the edges of your bed hold up, this will, in turn, maintain the shape of your mattress (assuming that all other qualities are in-check, of course). On top of that, you won't risk falling out of your bed while you sleep (yes, that does happen) and will also be able to place items on it during the day, not having to worry that they'll roll off.

So, as you can see, there are quite a few benefits that a mattress with some strong edges brings to the table. In this Hypnos mattress review, I'm glad to be able to say that the Royal Comfort collection does offer this type of beds.
This is, yet again, a feature that's relevant to innerspring products - due to the pocketed coils in both of the Royal Comfort mattresses, they are able to maintain edge strength for a long time.
Responsive and Bouncy
While the bounciness of your bed isn't really going to influence your sleep patterns (although, studies show that they can be influenced by even more niche things[1]), this is a feature that's still much appreciated by many sleepers - this is especially true for those who have a significant other.
The best Hypnos mattresses are going to provide great bounciness and responsiveness - if you're someone who's looking for a mattress that would help improve your sex life, this is something that will probably be much appreciated. A bouncy bed is going to prevent your body from sinking down and will also provide that extra umpf that will lessen the physical burden and increase the enjoyment of the entire process.
Medium Levels of Firmness - Decent Pressure Relief
While a firm mattress isn't exactly many people's first choice, if you were to look at various sources about sleep health information, you'd learn that it actually should be. This is mostly true for those people who experience a lot of muscle and joint soreness in the morning, after they get out of the bed.
Some customer Hypnos mattress reviews will tell you that while a soft mattress might be an appealing option at first glance, these products tend to sink down with time. While sinkage is good when it comes to body contouring features of the bed, too much of it means that your spine alignment will break, and you'll start developing pressure points in various parts of your body.
Multiple Hypnos Best reviews do note that the mattresses offered by the company are actually quite good at relieving pressure, and maintaining proper body alignment. That's because the Royal Comfort collection consists of medium-firm mattresses - by many, this is seen as the best of both worlds.
Hypnos Mattress Reviews: CONS
Now that we've gotten all of the more notable benefits of the best Hypnos mattresses out of the way, let's talk about some Hypnos mattress problems. Even though these products are "handcrafted works of art", they still possess some notable issues that a potential buyer should be aware of.
Reports of Potential Sagging
Online, you'll be able to come across some customer Hypnos mattress reviews that talk about an issue of the mattresses starting to "sag down" relatively quickly after you purchase them.
Sagging refers to the middle of the bed losing its sturdiness, and starting to sink down. This is… Very odd, for a few reasons.
First of all, the Royal Comfort collection consists of innerspring mattresses - speaking very generally, these types of products do not have issues with sinkage - it's a feature that's most common with foam beds.

Secondly, we've already established that the Eminence and Sovereign beds possess some strong edges. These are the actual parts of the bed that should help it maintain its proper shape, especially short-term.
Finally, the mattresses are reported to be sturdy and durable by most customer Hypnos mattress reviews online. Indeed, this is truly an interesting issue!
While it seems to be one of the case-by-case Hypnos mattress problems, it's still something that you should keep in mind, nonetheless.
Poor Motion Isolation
Now, this is actually something that's a bit more believable.
Innerspring beds, in general, aren't really known for their motion isolation capabilities. They are bouncy and responsive, but when it comes to eliminating motion transfer, it becomes an issue pretty fast!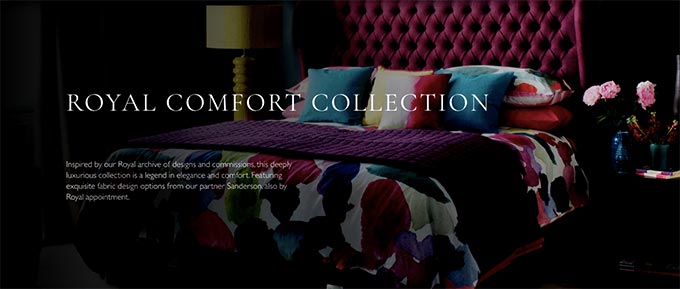 It does appear that the Hypnos Beds aren't an exception here, either. While there isn't an "overwhelming amount" of customer Hypnos mattress reviews that would be talking about this issue, it still appears to be a common one.
If you're looking for a mattress that's good at isolating motion, and this is your primary concern, do check out some foam beds - these products are usually best at it.
Only Available via a Retailer
For anyone who's interested in the Royal Collection, and is thinking about purchasing these mattresses for themselves, this is likely the biggest con of them all.
You cannot buy any of the Hypno's mattresses online, on the company's official website. Instead, you'll have to find a local retailer. There are some sites that sell the beds online, too, but they appear to charge a lot more than the product's original prices, so they aren't exactly the "ideal option", either.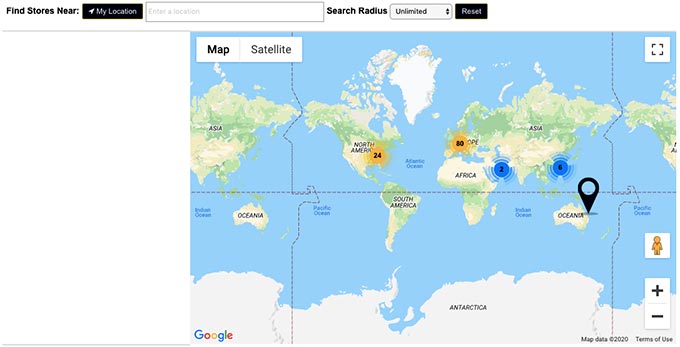 While Hypnos Beds does work with a wide variety of different retailers around the world, this is still a huge bother for those people who simply wanted to order the bed to be delivered to their house. Also, all of the retailers are located in some specific countries - if you don't live in one of them, tough luck.
Price
The pricing part regarding this particular brand is a bit tricky. As you may have gathered already, one of the biggest Hypnos mattress problems is that you can only buy it from a retailer.
And, well… The retailer prices can vary.
Reading through the various customer Hypnos mattress reviews, though, it seems that the general range of the possible prices for these beds is somewhere from £699 up to £1399, depending on the size of the bed.
Without a doubt, this makes the Hypnos' mattresses some of the more expensive products on the market, at least as far as the UK selection goes. This was probably clear from the very beginning, though - you can't really expect handcrafted, top-tier sustainable material-based products to be super-affordable.
Here is The Best Saatva Offer I Found:
UP TO $500 OFF
Limited-time Saatva Sale
We're sharing a limited-time Saatva mattress discount with our readers! Grab this deal & enjoy your new mattress with huge discounts.
Expiration date: 29/09/2023
4,042 People Used
Only 83 Left
Conclusions
Now with all of the customer Hypnos Beds reviews out of the way, would I myself recommend you try the Royal Comfort collection out?
To be honest, no, not really. It all kind of falls down on the one, simple issue - the beds are only available via retail.
If the mattresses were products that you could order online, then sure - it's an expensive choice, but surely a one-of-a-kind and luxurious one. The beds themselves are great when it comes to cooling, breathability, bounciness and edge support - some every decent innerspring mattress options!
Still, the fact that you can only purchase these products through a retail provider kind of kills it. It limits the number of people who could try the product out, and is an unnecessary burden - while there are many factors that are important for proper sleep hygiene[2], there are also better mattress options on the market, too.
Scientific References
1. Askeland KG, Sivertsen B, Hysing M: 'Sleep patterns and insomnia among internationally adopted adolescents.'
2. Shimura A, Sugiura K, Inoue M, et al.: 'Which sleep hygiene factors are important? comprehensive assessment of lifestyle habits and job environment on sleep among office workers.'
Leave your honest Hypnos Beds review
Leave your genuine opinion & help thousands of people to choose the best mattress. All reviews, either positive or negative, are accepted as long as they're honest. We do not publish biased reviews or spam. So if you want to share your experience, opinion or give advice - the scene is yours!