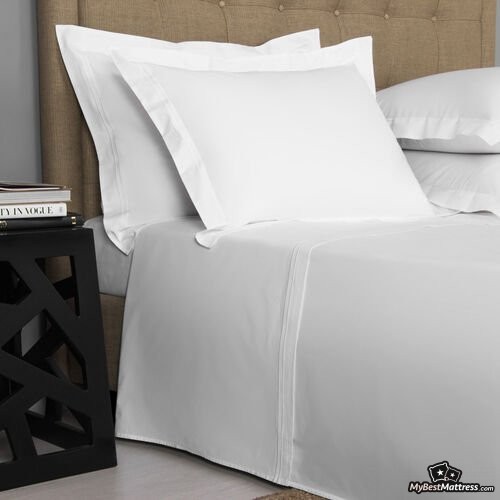 When most people purchase a new bed, the idea of new mattress sheets is almost a natural - if you want to keep the bed fresh and improve your sleep quality even further, bedsheets can be a great way to do so. Same as with mattresses, many people turn to customer reviews to find out which sheets are the best. Frette sheets reviews, however, are a bit… Different.
Frette is one of the most famous brands in the bedding industry. However, while other well-known mattress and bedsheet providers try to cater to the average customer, Frette is a bit… Well, let's just say that the company deals in some luxurious products.
I'm getting ahead of myself, though. Let's take it from the top.
TL;DR: Customer Frette sheets reviews are unanimous - the brand offers some of the most luxurious, high-quality bedsheet set on the market. The products are very durable and of pristine quality, and also offer unmatched softness. That being said, all of the sheet sets offered by Frette are also incredibly expensive.
Pros
Luxury products
Very durable, high-quality sheets
Made from cotton
Soft
Machine-washable
Cons
Extremely pricey
No sleep trial or warranty available
Frette Sheets Reviews: PROS
Same as many other companies that sell sleep accessories, Frette has a huge variety of different sheets and sheet set in stock. In all honesty, it's probably one of the most varied selections I've come across in a while!
While we'll be concentrating on a specific type of sheet set analyzing customer Frette sheets reviews, it's worth mentioning that the majority of the points discussed later on in the article can be applied to most of the company's sheets. That simply because all of them are made from cotton - namely, cotton sateen, cotton percale and cotton poplin.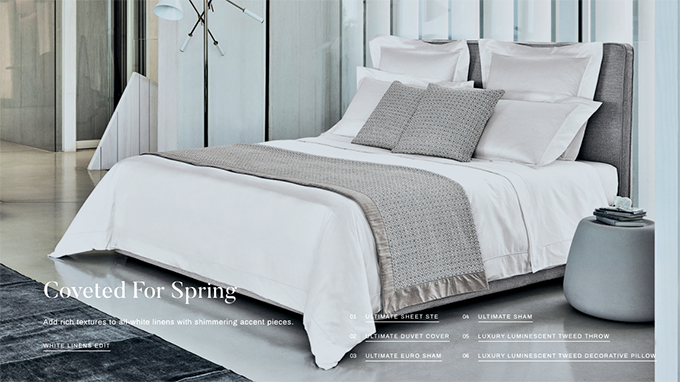 The set that we'll be referencing is from the Hotel collection - more specifically, the Hotel Classic Sheet set. Reading through the various Frette sheets reviews, it's quite apparent that this is one of the more popular and more-often-bought sets that the brand has.
Now, with that being explained and out of the way, let's talk about the benefits that the set will provide to the sleeper.
Superb Quality and Durability
Frette has been around since 1860. The company was first established in France, but after five years, it relocated to Italy, and has been based there ever since. For the better part of a century, Frette bedding products have been known to be some of the most luxurious and well-designed in the entire industry.
Various customer Frette sheets reviews will tell you that the brand sells its products both to individual sleepers, and also different hotel chains (hence the name - Hotel Classic Sheet set). This can't be stressed enough - quality and luxuriousness are two of the main features that Frette guarantees to the customer.
That said, judging by the majority of Frette sheets reviews, it would seem that the brand is rather successful in doing so, too.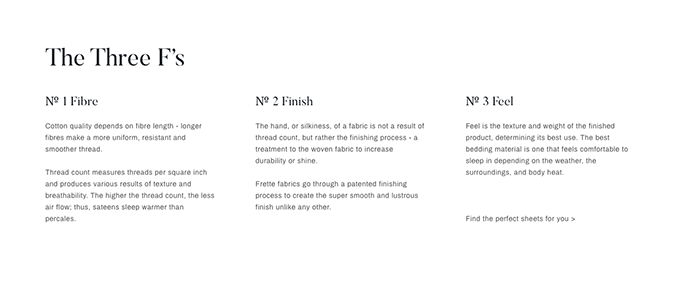 Customers will tell you that, no matter which sheet set it is that you choose to go with, you can be sure that the quality aspect of the product is going to be unmatched. Frette places immeasurable attention to detail and has very strict quality control - you can be sure that the sheets are going to be pristine when you first unpack them.
Durability is also something that's rather important to talk about. No matter if it's Frette bedding, or any other popular bedsheet provider out there, customers are always going to want to look for products that would stand both the test of time, and also the arduous cleaning processes.
I mean, let's be frank here - who's going to purchase a sheet set that keeps on breaking down more and more with every single wash that you give it?
It would seem that customer Frette sheets reviews are pretty clear in this regard, too - the sheets offered by the company are amazingly durable, and will hold up for a very long time after you buy and start using them. This is especially true with the Hotel Classic sheet set - it's made from 100% cotton percale, and is incredibly durable.
Latest Saatva Coupon Found:
UP TO $500 OFF
Limited-time Saatva Sale
We're sharing a limited-time Saatva mattress discount with our readers! Grab this deal & enjoy your new mattress with huge discounts.
Expiration date: 12/06/2023
4,042 People Used
Only 83 Left
Cool and Breathable
Proper sleep is essential for us to feel good and to avoid various potential diseases and other health conditions. Lack of good quality sleep (or simply sleep, in general) and sleep disturbances can lead to some very negative outcomes, in the long run, and can also be perceived as a sign of deteriorating health[1].
Why am I telling you all of that, you may ask? Well, simply because one of the leading factors when it comes to sleep issues is heat, at least in regards to your average person who's not suffering from an underlying health condition.
Sleeping hot is terrible. I can tell you this from firsthand experience - I'm writing this article in the morning, after a completely horrendous night. I've slept maybe two hours, tops - the culprit was the insufferable warmth that lingered in the bed region for the entirety of the night.
Most hot sleepers choose to deal with this issue in a few different ways - the short-term option is to simply open a window or buy a cooling fan or an air conditioner. The smarter and more long-term solution is to purchase a cooling mattress. Sometimes, however, cooling mattresses are not enough - in these situations, bedsheets are a great addition.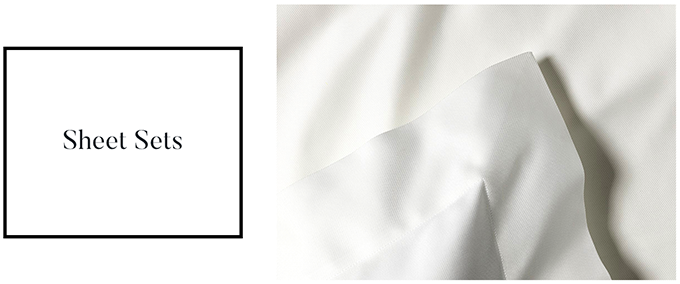 It doesn't matter if you read through Frette sheets reviews or other company bedding reviews, the fact that mattress sheets can play a big role in deciding the temperature neutrality of your sleep is a rather well-known fact. If the sheets are breathable, you'll sleep well - if they are made from some very dense material, though, they can become really hot.
Cotton sheets, however, are among the best options for hot sleepers. And cotton is exactly what you'll get with Frette.
If you're in the market for some cooling sheets (well, perhaps not really "cooling" per se, but you know what I mean), the Frette Hotel Classic Sheet set is one of the best options you could try out.
High Maintenance, but Machine Washable
Ah, the cleaning process… I'll admit, I've found that many customer Frette sheets reviews aren't all that happy with the cleaning part of the Frette sheet sets. Still, though, the situation could be much, much worse.
You see, Frette sheets are somewhat difficult to take care of in the sense that they are very, well… Luxurious. The company recommends you wash it in cold water, with mild liquid biodegradable detergent - no bleach, no whiteners, none of that. Then, simply dry the sheets on some low settings and remove them before they are completely dry.
That's the "high maintenance" part. I'll be the first one to admit - it's one of those sheet sets that are going to require quite a bit more care than your average bedsheet set you'd find in a local store.
Still, what many Frette sheets reviews seem to forget is the fact that the sheets are completely machine-washable! You won't need to step in and do everything by hand. So, while some of the process requires a bit more attention and care, it's far from being unbearable.
Frette Sheets Reviews: CONS
Customer Frette sheets reviews make it pretty clear - it's a luxurious product brand, and that's something that's pretty obvious when you take a look at the products themselves. Still, though, customers do appear to have some complaints - let's take a look at what they are, shall we?
No Sleep Trial / No Known Warranty
Sleep trials and product warranties are among the more important aspects when it comes to picking out the right sleep-related product for yourself. This can surely prove to be a challenge - I mean, how do you REALLY know if a mattress suits you before sleeping on it for a few nights, right?
Yup. And that's where sleep trials come in - periods of time during which you can test a product out, see if you like it, and return it while receiving a full refund if you don't.
Many customer Frette sheets reviews point out the fact that the company has no "sleep trial" period. There's no trial, in general - if you've unpacked the products, you're stuck with it. While returns are possible in the first 30 days after the initial purchase, the package must be unopened - you wouldn't be able to test the sheet set out, either way.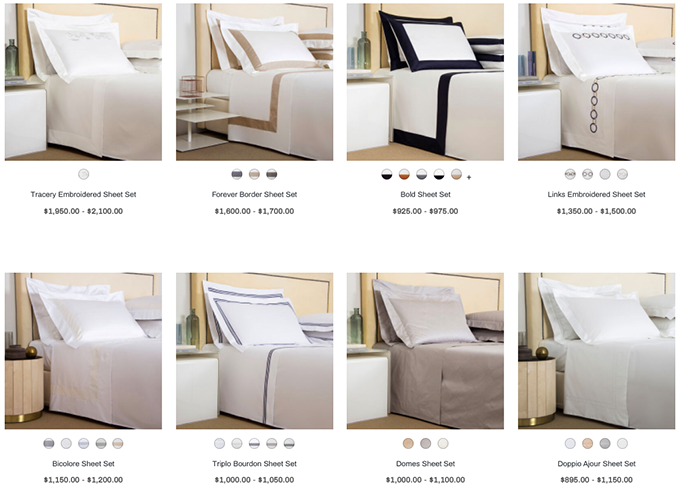 The justification for this lies in the fact that it's a luxury brand that deals in luxury products - sleep trials would be very… Out of character. That said, it still doesn't really explain the lack of a warranty.
Hey, you know what - perhaps I'm wrong, and there is a warranty when you purchase the Hotel Classic Sheet set, or any other sheets from the brand. If that's the case, though, the actual information regarding the warranty is impossible to find.
Pricing
You know, oftentimes when I review bedsheet sets, I say things like "pricing should be a con", or "some of the most expensive sheets you'll come across online". I mean those things, too - compared to some products that you'd find in your local stores, paying up to $200 for s sheet set can be a very expensive option.
That said, though… How does paying up to $2950 sound?
No, I'm actually not joking - that's the price for the Ultimate Sheet set sold by Frette.
Surprisingly, there aren't all that many customer Frette sheets reviews that would be all that shocked by the price tags for some of the sheet sets offered by the brand. That's likely because of the keyword that has been present throughout the entirety of the article - luxurious.
Still, for your average person, close to $3000 is simply an insane price for a sheet set. The Hotel Classic Sheet set, however, is a bit more affordable - at least when compared to the one mentioned above.
The pricing options are:
The price tags are still quite a shocker, even after seeing the most expensive sheets that the brand provides. This, compared to the lack of a sleep trial period and a seemingly non-existent warranty can definitely sway a potential customer away from purchasing Frette's sheets.
That being said, though…
Again - many customer Frette sheets reviews stress this point, but the company offers and deals in luxury products - everything from the embroidery all the way to the shipping processes and packaging is going to be top-tier. The quality of the sheets is bound to leave the sleeper satisfied, even after spending this much money on the product.
Here is The Best Saatva Offer I Found:
UP TO $500 OFF
Limited-time Saatva Sale
We're sharing a limited-time Saatva mattress discount with our readers! Grab this deal & enjoy your new mattress with huge discounts.
Expiration date: 12/06/2023
4,042 People Used
Only 83 Left
Conclusions
This is the part where I would usually tell you about my own, personal opinion on whether or not Frette bedding is actually worth trying out.
In this particular case, though, I can't really give you that answer with 100% certainty. That's mostly because of the company's "no trial period" policy.
In most cases (like, the absolute majority of cases), bedding and bedsheet companies are going to have trial periods for you to basically test the items out and to see if they fit your expectations. In such scenarios, it's rather easy to commentate and give a recommendation - either the product is good and is worth checking out, or it isn't.
As you might have gathered, though, with Frette, things are quite different. Yes, the brand deals in some high-end, luxurious products. Yes, they are great at keeping the sleeper cool at night, are very soft and comfortable. That said, will they fit everyone and anyone?
That's… Unlikely.

On top of all of that, the price tags don't really "save the situation", either. It's not something that you could purchase, try out and, if you don't like it, throw it into the attic. It's a huge financial commitment!
All in all, Frette might have some amazing, one-of-a-kind products, but they are simply far too expensive for the average customer - especially when there's no trial period in place.
Many people worldwide are suffering from sleep problems, for a variety of different issues[2] - if you're one of those people, do consider changing your mattress, in addition to purchasing some new sheets to help you deal with those issues, or at least alleviate them.
Scientific References
1. Markovic A, Buckley A, Driver DI, et al.: 'Sleep neurophysiology in childhood onset schizophrenia.'
2. Hackett RA, Dal Z, Steptoe A: 'The relationship between sleep problems and cortisol in people with type 2 diabetes.'
Leave your honest Frette review
Leave your genuine opinion & help thousands of people to choose the best mattress. All reviews, either positive or negative, are accepted as long as they're honest. We do not publish biased reviews or spam. So if you want to share your experience, opinion or give advice - the scene is yours!