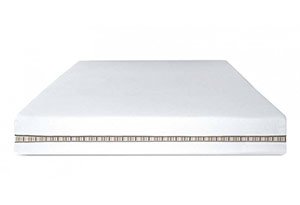 There are so many different mattress types that each sleeps uniquely[1] - memory foam, innerspring, hybrid and latex. The latter option is not that common compared to the rest of them. However, today latex mattresses are exactly what we'll be focusing on.
My Essentia mattresses were founded 15 years ago. They focus on manufacturing high-quality eco-friendly latex mattresses to improve your sleep quality, health and wellness.
In this Essentia mattress review, I will shortly introduce you to each of the company's collections, however, I will focus on Essentia Stratami mattress, it's pros and cons, pricing, and additional details. What is more, I will introduce you to all the benefits that come together with latex mattresses.
Without further ado, let's jump right into Essentia mattress reviews.
Verdict at a Glance
Essentia offers eco-friendly latex mattresses that are made of high-quality materials. They're recommended for those who are fine with spending a significant amount of money on a comfortable and organic mattress. Since in this Essentia mattress review I was focusing on Stratami mattress, you should know that it's durable, manages to alleviate pressure points, isolates motion transfer and is quite responsive.
Pros
Natural latex mattress
Mold and dust mite resistant
Conform closely to your body
Breathable
Cons
Lacks some edge support
Could be more responsive
Essentia Mattress Reviews: Why Latex Mattresses?
Even though natural latex mattresses tend to be more expensive than memory foam or innerspring beds, there are multiple reasons why people choose them. Let's take a look at the most important ones:
Conform closely to your body, yet are supportive. Latex mattresses are capable of alleviating pressure points, however, unlike memory foam mattresses, they're also responsive and provide enough support for your back and hips, ensuring and even body weight distribution.
Relieve pain. If you're suffering from back or joint pain, latex mattresses might solve these issues because they promote natural spine alignment that ensures healthy sleep.
Mold and dust mite resistant. Due to natural antimicrobial properties, latex is resistant to mold and dust mites. That being said, it doesn't need any chemicals to deal with this issue.
Natural - eco-friendly. Latex is produced naturally from the sap of the rubber tree. It has amazing natural properties that allow you to sleep comfortably, that's why you can be completely sure that no harsh chemicals have been used.
Allergen-free. One of the reasons why people choose latex mattresses is that they're allergen-free. Since there are quite many people who are allergic to dust mites, it's a perfect option.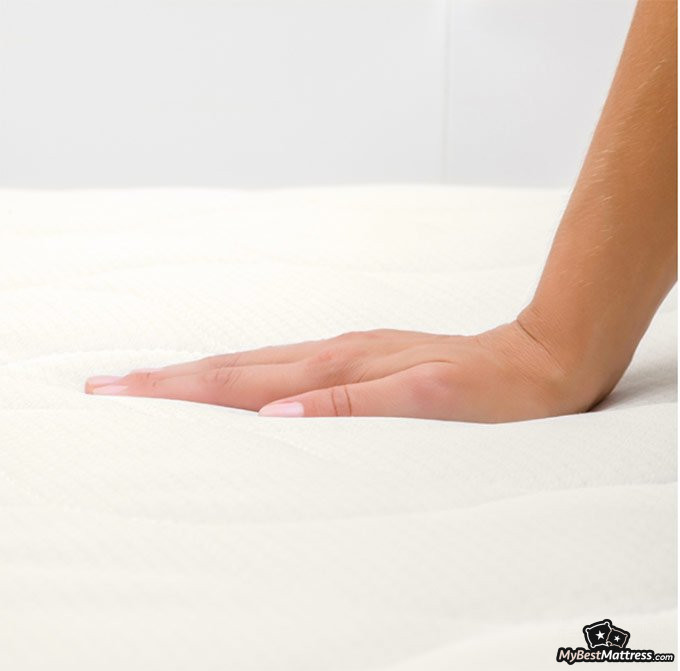 Therefore, knowing this information, you probably understand why so many people choose latex mattresses over more traditional alternatives. Even though they're on the more expensive side, multiple Essentia mattress reviews claim that natural options are completely worth it.
Now, let's move further with this Essentia mattress review and take a look at the company's mattress collections.
Essentia Mattress Reviews: Introduction to Collections
Essentia offers three different mattress collections. Each of them provides a few different mattresses that provide you with different features. Let me shortly introduce you to each of them:
LIFESTYLE. This collection offers two essential mattresses that are organically clean and allergen friendly. You can choose from Tatami and Stratami mattresses. Tatami features memory foam and organic latex construction, while Stratami is made entirely from latex. That's one of the reasons why I'll be focusing on the latter option in this Essentia mattress review.
PERFORMANCE. This collection has similar qualities to the Lifestyle collection and additionally provides spinal support as well as cooling properties. These mattresses are exceptional, they're designed from natural memory foam and latex. You can choose from Classic 8, Energie Opus and Eluxe.
WHOLEBODY. These mattresses have the same qualities as previous collections and even more - accelerated recovery and optimized sleep. You can choose from three different models: Beausommet, Dormeuse and Dormeuse Fior. They're also designed from natural memory foam and organic latex.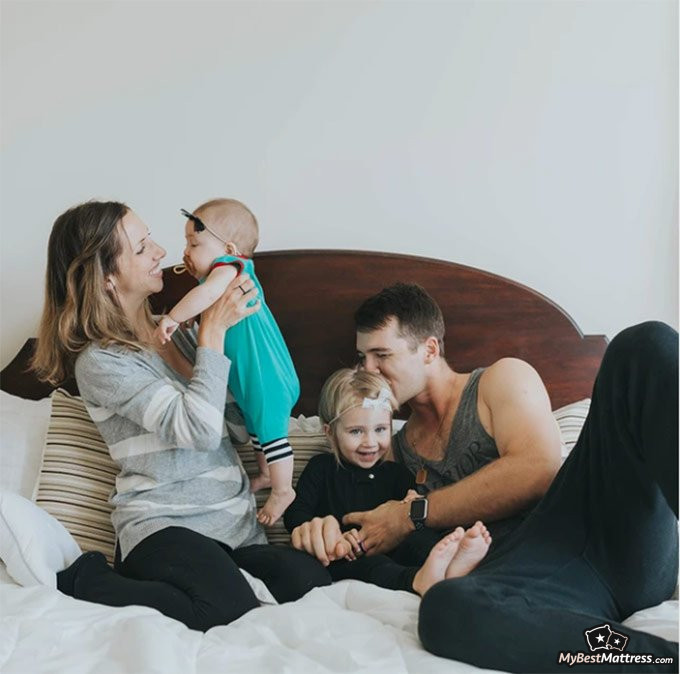 No matter which mattress you choose, they're all 8" thick and have an organic cotton cover. However, each of the mattresses comes with a unique structure and firmness level. Since the options vary from about 4 to 7 on the mattress firmness scale, different sleepers will be able to find an option based on personal wants and needs.
Since I told you that this Essentia mattress review will be focused on Stratami, let's take a closer look at this mattress.
Essentia Mattress Reviews: Stratami PROS
As always, I would like to begin this Essentia bed review from the positive aspects. Make sure to pay attention to each of them as that will help you to decide if Stratami mattress is suitable for you.
Quite Durable
Since mattress's durability completely depends on its structure, let's take a look at Stratami layers:
Organic cotton cover. This certified organic cover is very breathable and soft. It can be easily removed, washed and put back on.
Kevlar liner. Protects the mattress.
Exclusive natural latex foam comfort layer core. This layer is 3" thick and is shaped like a dome.
Natural Hevea latex support core. 5" of natural support foam promotes healthy spinal alignment and supports your body.
As you can see, the Stratami mattress is built of high-quality and reliable materials that should last.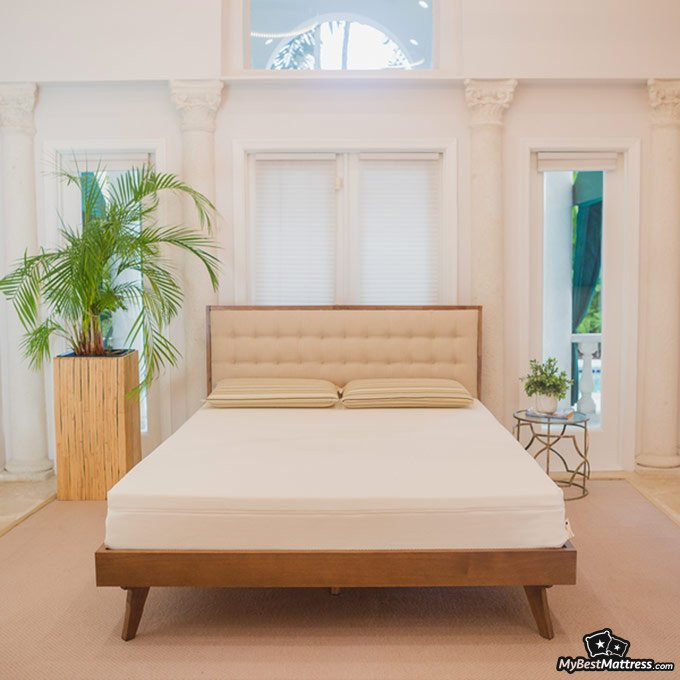 According to Essentia mattress reviews, Stratami manages to maintain its initial form for at least 6 to 8 years. Such a lifespan is similar to top-tier innerspring or memory foam mattresses. Therefore, I'd say it's pretty good.
Now, I don't want you to get me wrong, it doesn't mean that after 8 years you will have to throw the mattress away and purchase a new one, it simply indicates that after that you might notice some sagging or other marks of deterioration. However, it will still be comfortable to sleep on.
Deals With Motion Transfer
Motion transfer is one of the aspects that can affect the quality of your sleep significantly. Even though people who are sleeping alone don't think that it's a huge issue, couples know how important it is.
If your partner keeps tossing and turning throughout the night, you might experience constant nightly movements that will reduce the quality of your sleep. That being said, even if you get a 7- or 8-hour nighttime sleep, you might still wake up feeling exhausted.
Latex mattresses aren't that great when it comes to motion isolation. That's because they're quite bouncy and responsive. However, according to multiple Essentia mattress reviews, Stratami deals with this issue pretty well. That being said, both partners can enjoy high-quality sleep without any interruptions.
Completely Noiseless
Just like motion transfer, noise can affect the quality of your sleep. There are actually multiple studies that can prove it. Talking about noise, some mattresses can be really loud when bearing weight. This issue is mostly associated with old, squeaky mattresses that are made of metal springs.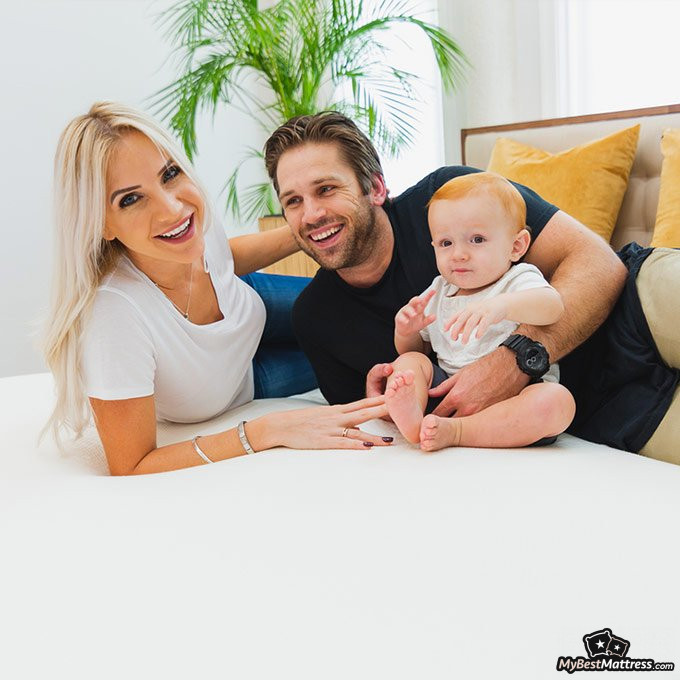 Nowadays, the majority of innerspring mattresses are designed using pocketed coils that produce either none of very minimal noise. Whereas, memory foam mattresses tend to be completely noiseless.
When it comes to Essentia Stratami mattress, multiple Essentia mattress reviews claim that it doesn't produce any sound, even when jumping on it.
Alleviates Pressure Points
Pressure point relief is very important for those who value high-quality sleep. Mattresses that are capable of alleviating pressure points can relieve some built-up tension in your body, especially lower back region, hips, and so on.
Based on the study that was performed in 2016,[2] latex mattresses manage to alleviate the pressure points so much better than polyurethane mattresses. However, to ensure that this is the case with Stratami mattress, I went through multiple Essentia bed reviews. The majority of them indicated that it works really well at distributing body weight and doesn't cause any pain in specific areas.
Thus, while sleeping on Essentia Stratami mattress, you'll be able to enjoy a good nighttime sleep without any aches.
Essentia Mattress Reviews: Stratami CONS
Now, even though it's sad to admit, Stratami mattress has some flaws that must be discussed in this Essentia mattress review. Thus, let's take a look at some negative aspects that Essentia mattresses reviews distinguished.

Did you know?
Edge Support Could Be Better
One of the main issues that Essentia mattresses reviews distinguish is the lack of edge support. While some people think that edge support is not necessary, it's actually needed if you want to sleep comfortably and take advantage of the entire sleep surface of your mattress.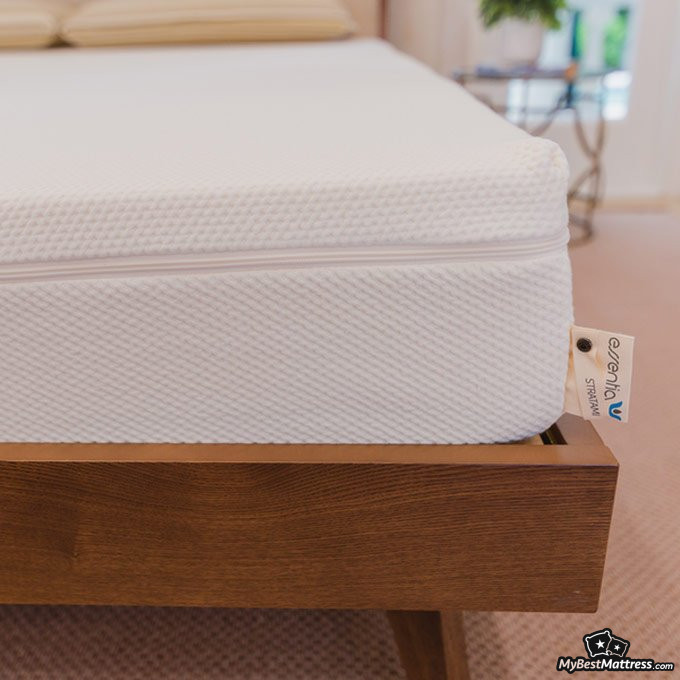 Also in many cases, when a mattress has firm edges, it manages to maintain a mattress's initial shape longer. This means that mattresses that provide you with good edge support, such as innerspring, are usually more durable than those with saggy edges.
Thus, when it comes to Essentia Stratami mattress, this issue is noticeable, however, it's not a major problem compared to memory foam mattresses.
Might Lack Bounciness
You probably know that mattress bounciness is not needed for sleeping, however, if you have a partner, you should be aware of the fact that responsive beds can improve your sex life.
Even though latex mattresses are quite responsive naturally, some Essentia mattress reviews claimed that they lack some bounciness. I can assure you that it feels different than memory foam mattresses that trap your body, however, you might still want some additional bounce back.
Prices and Additional Details
By now you should be aware of all the most crucial information about Essentia bed. However, there are still a few aspects that I would like you to be aware of, including information, shipping details, and so on. Let's get right into it.
What are the Prices for Stratami Mattress?
Let's take a look at Stratami mattress prices and size options:
Note that the prices are changing all the time, so you might find them slightly different by the time you'll be reading this Essentia mattress review, they might be slightly different. If you want to find the most up-to-date information, you should check out the company's official website.
As I told you, Essentia mattress is pretty expensive, however, that's completely normal when it comes to latex mattresses. When it comes to Essentia mattress reviews, you can find some controversial opinions. While some believe that such a price is completely worth it, other sleepers prefer less pricey alternatives.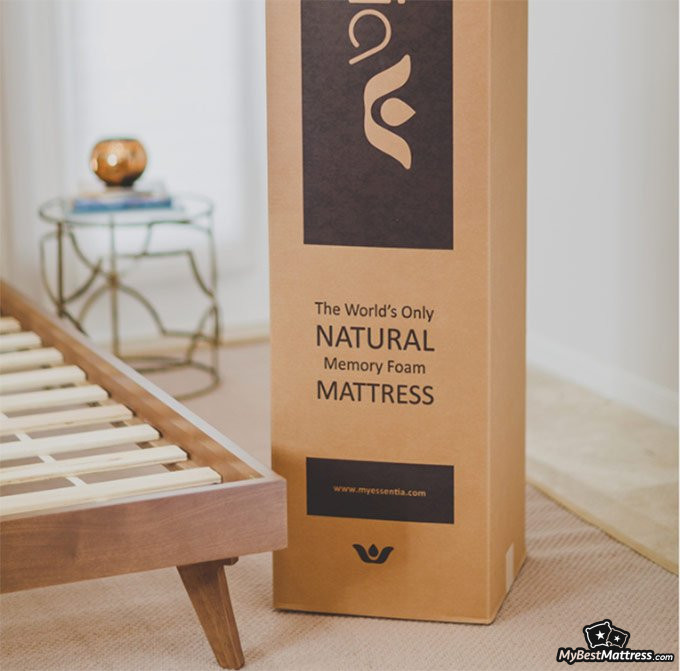 Now, since it's quite expensive and you wouldn't want to make a bad decision, the company offers a 120-night risk-free trial. It will allow you to get used to Stratami mattress and see whether or not it's suitable for your wants and needs.
Since both shipping and returns don't cost anything, in case Essentia mattress is not suitable for you, you'll be able to return it and get all your money back. Therefore, there are completely no risks.
The company also provides you with a 20-year warranty, which is so much more than the majority of mattress companies are offering. That being said, you can expect Stratami mattress to sleep comfortably for years, the majority of Essentia mattresses reviews agree that it maintains its initial form for a really long time.
Now you're aware of everything there is to know about Essentia company and Stratami mattress, so it's time to jump into conclusions.
Conclusions
Essentia mattresses are great for those who are looking for eco-friendly alternatives and are willing to pay a price for it. The company's Stratami model that I was focusing on in this Essential mattress review, sleeps really comfortably, it conforms closely and alleviates pressure points.
What is more, based on Essentia mattress reviews, it provides really good temperature regulation, is almost completely noiseless and can transfer only some movement.
On the other hand, you might lack some edge support and bounciness that's important to couples. Considering the fact that Essentia Stratami is one the more expensive side, you might expect some better properties. However, in general, it performs really well.
If you want to check out some of the most recommended latex mattresses, here's the list!
Scientific References

1. Liming Shen, Yu-xia Chen, Yong Guo, et al.: 'Research on the Relationship Between the Structural Properties of Bedding Layer in Spring Mattress and Sleep Quality'
2. Fan-Zhe Low, Matthew Chin-Heng Chua, Pan-Yin Lim, et al.: 'Effects of Mattress Material on Body Pressure Profiles in Different Sleeping Postures'
Leave your honest Essentia review
Leave your genuine opinion & help thousands of people to choose the best mattress. All reviews, either positive or negative, are accepted as long as they're honest. We do not publish biased reviews or spam. So if you want to share your experience, opinion or give advice - the scene is yours!