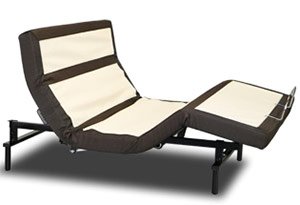 Finding the right mattress is already challenging enough, however, when you also need to choose an adjustable base, it gets even more complicated. Only Craftmatic bed reviews can help you decide which of the products offered by the company are the most worthy ones.
Craftmatic is one of the first brands that started creating adjustable beds. The company became popular due to their TV commercials. It was founded back in 1974 and now offer adjustable bases together with a variety of mattresses. Craftmatic bed reviews showed that there are very contrastive opinions about this company and offered products, so, after this Craftmatic bed reviews, you'll know all trust about the company.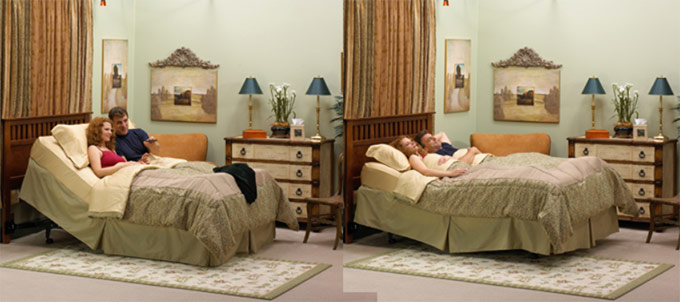 In this review, I'll introduce you to Craftmatic bed reviews while focusing on the adjustable bases and the mattresses that the company offers. What is more, I'll help you to make the right decision by introducing you to different mattress types.
Verdict at a glance
Craftmatic offers four adjustable bed bases, including Legacy, Model I, Monaco and Memory Foam together with different mattress types to choose from. Each of these models come in different qualities and features, you can use a wireless remote control to quickly change sleeping position. The only problem is that some customers had issues with the comfort and durability of Craftmatic beds.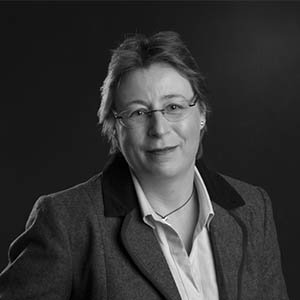 Sue Peacock
Consultant Health Psychologist
What are the main things that contribute to the quality of our sleep?
It's good mental health, good sleep hygiene, and sticking to a regular time to get up in the morning.
Pros
Variety of adjustable bases and mattresses
Great functionality
Cons
Concerns about durability
Mattresses are not that comfortable
Higher-than-average pricing point
Craftmatic Bed Reviews: Adjustable Bases
Since adjustable Craftmatic bed reviews are the most popular products that the company offers, let's take a look first at what options you have and how they're evaluated based on Craftmatic bed reviews.
The Craftmatic® Legacy
The Legacy adjustable bed comes with a wireless remote control that glows during the night. It features in:
LED night lights
Easy-to-touch head & leg control
Child & pet safety lock
Two-position programmable memory
Zero gravity anti-snore button
Return to flat position button
Adjustable pillow feature
Wave massage
As you can see, the Craftmatic Legacy adjustable bed is very functional. However, even though it has so much to offer, many Craftmatic bed reviews are concerned about the durability of this base.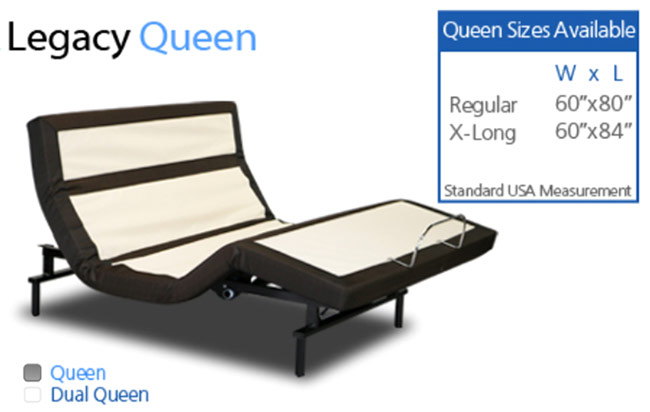 While durability might be an issue, the company offers a limited lifetime warranty for their adjustable bed and a 25-year limited warranty for a mattress that's valid in case any manufacturing flaws appear.
Also, since you're probably wondering what are Craftmatic bed prices, you should know that the Legacy model is quite expensive, it will cost you about $6,000 USD. Needless to say, that's a huge investment, and you can purchase the highest quality products for less.
This adjustable base comes with dual plush/firm, luxury firm, plush soft and memory foam mattresses. Craftmatic bed reviews revealed that the majority of people choose their memory foam mattress, however, you should pick any option based on your needs.
Latest Saatva Coupon Found:
UP TO $500 OFF
Limited-time Saatva Sale
We're sharing a limited-time Saatva mattress discount with our readers! Grab this deal & enjoy your new mattress with huge discounts.
Expiration date: 13/06/2023
4,042 People Used
Only 83 Left
The Craftmatic® Model I
The Craftmatic Model I is recommended together with a dual mattress that's plush on one side and firm on the other. That's amazing because you can adjust the level of firmness by flipping the mattress. It takes a few seconds. However, it doesn't mean that you cannot use a different mattress with this adjustable base - choose any option you like.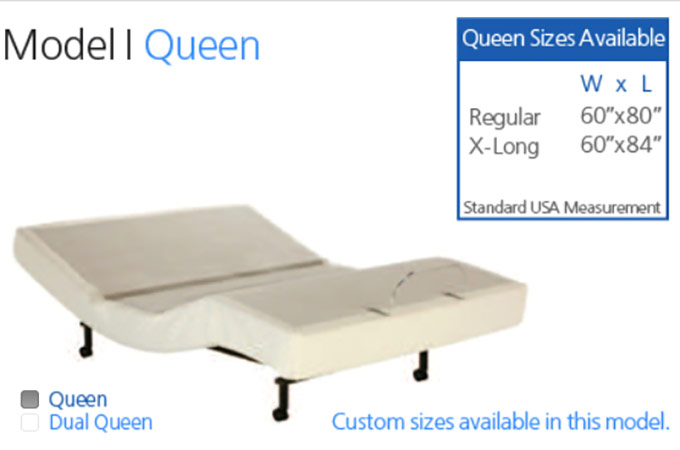 Just like the Legacy adjustable bed, it comes with the wireless remote control and various programmable positions, including an advanced wave massage system that will relieve stress after a long day at work. As I was going through Craftmatic adjustable bed reviews, I've noticed that many people love it.
Craftmatic bed prices vary from about $1800 to $6000, the Model I is not as expensive as Legacy, however, it can still be too pricey for some. It comes with a limited lifetime warranty that seems to be pretty reassuring, however, many Craftmatic reviews still have concerns about quality, durability and overall comfort.

Did you know?
Monaco Elite
Based on Craftmatic adjustable bed reviews, the company's Monaco Elite model is one of the most popular options that the company is offering. You can choose from full, twin, queen and king/dual king options. Thus, even if you don't have that much space in your bedroom, you'll be able to find the right alternative.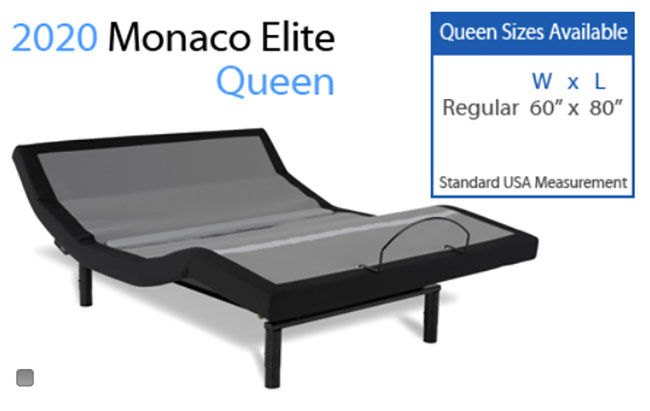 The Monaco Elite adjustable bed comes with a capacitive-touch remote control that features in:
Adjustable lumbar support
Head, foot & pillow articulation
Adjustable-height legs
Foundation with 4" profile
Under-bed light
Anti-snore positions
One-touch flat button
USB ports
Dual massage with wave technology
As you can see, the Monaco Elite adjustable base offers all the needed functions. However, some Craftmatic reviews are still concerned about the Craftmatic bed prices and whether or not the quality is worth it.
That being said, if you're looking for an adjustable bed base that would offer both quality and attractive price, you should consider other, more recommended options.
Craftmatic Bed Reviews: Available Mattress Options
Now that I've introduced you with the adjustable bases, let's take a look at the mattresses that you can choose from. To provide you with unbiased information, I'll take advantage of trustful Craftmatic bed reviews and evaluate each mattress based on them.
Dual Plush/Firm
The double-sided Craftmatic mattress offers a plush feel on one side and firm on the other. That makes it super easy to find the optimal level of comfort by simply turning the mattress on one side or another as well as if you're not sure which firmness option you should go for.
This mattress comes together with a stretch panel cover, chemical-free fire barrier, soft and firm foams on different sides, mattress topper, Bonell springs, and corner guards.
Based on Craftmatic bed reviews, this mattress provides bounciness, edge support, and sleeps relatively cool, however, you might be hearing some noise when bearing weight and lack conforming. Hence, this mattress comes in great qualities but since Craftmatic prices may not be that customer-friendly, you shouldn't forget about other alternatives as well.
Luxury Firm
If you prefer a bed that's on the firmer side, you should consider the luxury firm mattress offered by Craftmatic. It's designed using stretch panel cover, chemical-free fire barrier, firm quilt foam, comfort foam, visco memory foam, and shock-absorbing safety base.
Also, just like every other Craftmatic mattress, except for memory foam, it features in Bonell spring unit. It makes the mattress durable and bouncy while also providing good edge support.
However, Craftmatic bed reviews revealed that not all customers were happy with the sound this bed makes, and many also lacked closer conforming and pressure relief. So, it's for you to decide whether Craftmatic prices are worth it.
Plush Soft
Soft mattresses tend to be great for lighter individuals, Craftmatic bed is no exception. The mattress is created using a shock-absorbing base, padded corner guards, Bonnel springs, plush topper, Talalay latex, hyper-soft quilt foam, chemical-free fire barrier, and stretch knit panel cover.
Many customers tend to choose this Craftmatic mattress due to the fact that it comes with a Talalay latex layer. It's completely natural and doesn't contain any chemicals, pesticides, or other harmful materials. What is more, Talalay latex makes the mattress soft and bouncy.
Hence, if you're a light-weight sleeper and are looking for a soft bed, this options is definitely worthy of consideration.
Memory Foam
The Craftmatic memory foam mattress comes in three different thickness options - 8,10 and 12. Even though the majority of memory foam mattresses tend to sleep too warm, based on Craftamtic reviews, the cooling gel topper manages to minimize this issue.

This mattress construction also features in organic poly cotton, HD polyfoam support base, circular knit blend, and ultra suede border. All the memory foam products that are provided by Craftmatic are certified to meet certain criteria. That being said, Craftmatic takes care of the safety of their products.
Based on Craftmatic reviews, their memory foam mattress offers great pressure-relieving properties, however, it might sleep quite warm, and lacks edge support. Therefore, it might be a good option if you're looking for a mediocre bed, but if you're looking for something better for similar to Craftmatic prices, you might want to consider other options.
How to Choose a Mattress?
We spend one-third of our lives sleeping,[1] that's why it's crucial to invest in the bed that would fit your needs. However, since there are so many options to choose from, it can get pretty confusing. That's why I would like to introduce you to different mattress types together with their pros and cons.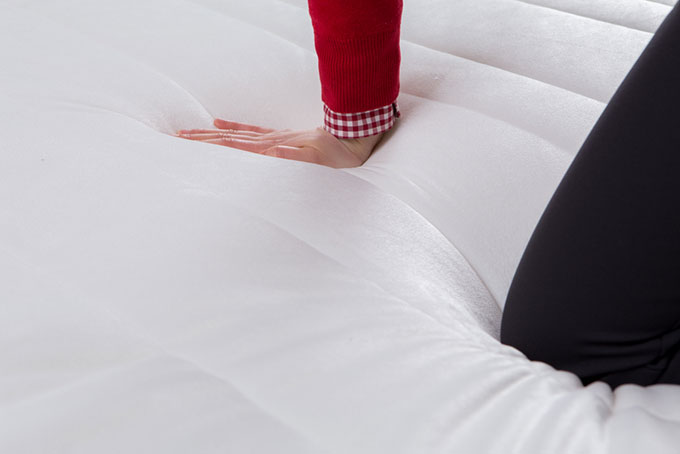 Thus, if Craftmatic bed reviews have changed your mind about the products offered by the company, this information will help you to find the best mattress for yourself.
To choose the proper bed for yourself, you have to consider such aspects as your body weight, sleeping position, and health issues, if you have any, and only then pick a mattress type and level of comfort. Let's see what options you have.
Even though you'll be able to find so many different mattress types, it seems that these are the most popular ones:
Memory foam
Innerspring
Hybrid
Without further ado, let me shortly introduce you to each of them.
Memory foam mattresses are mainly designed from polyurethane and additional chemicals. The material was created by NASA-funded researchers that would be able to keep pilots cushioned during the flight. Memory foam mattresses are perfect for those who prefer sleeping "in" the mattress rather than on top of it.
Since memory foam mattresses "hug" you, you get amazing pressure relieving properties. So, if you experience neck or back pain, a high-quality memory foam mattress could solve this issue.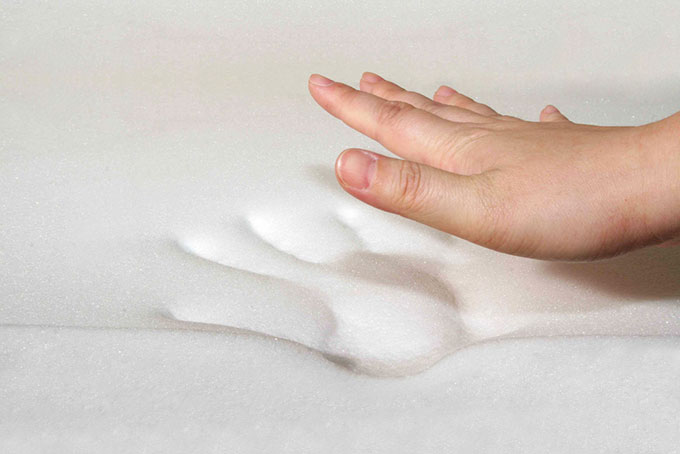 The main issue with memory foam mattresses is that they tend to trap heat and sleep too warm. What is more, they're not very bouncy which makes it not so great for couples, and you might lack edge support. However, memory foam mattresses tend to be very budget-friendly, that's why so many people choose them.
Innerspring mattresses nowadays tend to have pocketed coils that feel way different than old, rusty springs. More than 80% of Americans[2] choose them. Innerspring mattresses are bouncy, offer amazing support, and are great for back sleepers, especially those who experience lower back pain.
Also, due to the pocketed coil springs that promote the airflow, you will never sleep hot. The only few issues with innerspring beds are that they're not very conforming and can produce some noise when bearing weight.
Furthermore, hybrid beds. They're an amazing option for those who cannot decide between innerspring and memory foam mattresses. Hybrid beds tend to be both conforming and bouncy as they have pocketed coils in their construction. What is more, they have strong edge support and can produce only minimal sound. Of course, hybrid beds can get pretty expensive, however, such qualities are worth paying for.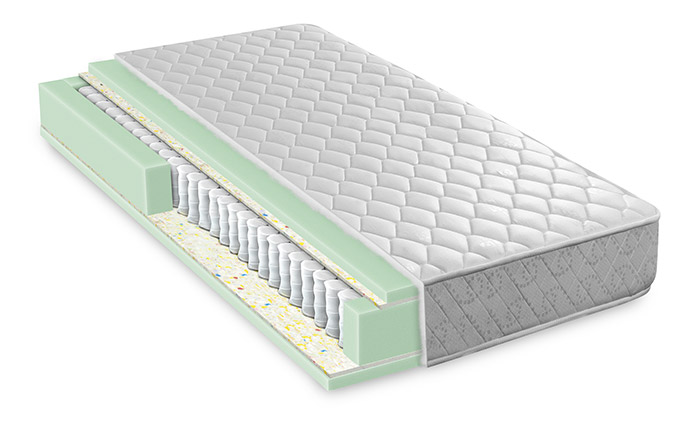 If you have more questions on how to choose a suitable mattress for yourself, you should check out a complete guide and find more answers there.
Here is The Best Saatva Offer I Found:
UP TO $500 OFF
Limited-time Saatva Sale
We're sharing a limited-time Saatva mattress discount with our readers! Grab this deal & enjoy your new mattress with huge discounts.
Expiration date: 13/06/2023
4,042 People Used
Only 83 Left
Conclusions
Therefore, Craftmatic adjustable bases migth be a good option, however, there are some mixed reviews online. While some say that the quality and functionality are fine, others are not that happy with the experience and lack durability.
Talking about Craftmatic mattress, I have to say that many customers weren't that happy with the experience as well. Even though for some it was a good option, many Cratmatic bed reviews claimed that they do not sleep as comfortably as expected, lack pressure point relieving properties, and their memory foam mattress can sleep really hot that was an issue for the majority.
So, if you want to find the best option for yourself, it's recommended choose from reputable brands that were evaluated to be of the highest quality and will serve you way longer than Craftmatic beds.
If you're looking for the best adjustable base, Nectar, Purple and Saatva have amazing options for you to offer. If you decide to choose one of them, then it's also recommended to pick the mattress offered by the same company, however, if you're looking for even more options to choose from, then I would also suggest considering Puffy and Helix mattresses.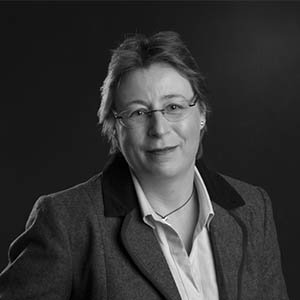 Sue Peacock
Consultant Health Psychologist
Contributed By Sue Peacock, Consultant Health Psychologist
Dr. Sue Peacock is a leading Consultant Health Psychologist registered with the Health and Care Professions Council. She is an Associate Fellow of The British Psychological Society and a Registered...
Read Full Bio...
Scientific References
Contributed by
Sue Peacock
, Consultant Health Psychologist
1. National Institutes of Health (US): 'Information about Sleep'
2. Bert H. Jacobson, Ali Boolani, and Doug B. Smith: 'Changes in back pain, sleep quality, and perceived stress after introduction of new bedding systems'
Leave your honest Craftmatic review
Leave your genuine opinion & help thousands of people to choose the best mattress. All reviews, either positive or negative, are accepted as long as they're honest. We do not publish biased reviews or spam. So if you want to share your experience, opinion or give advice - the scene is yours!