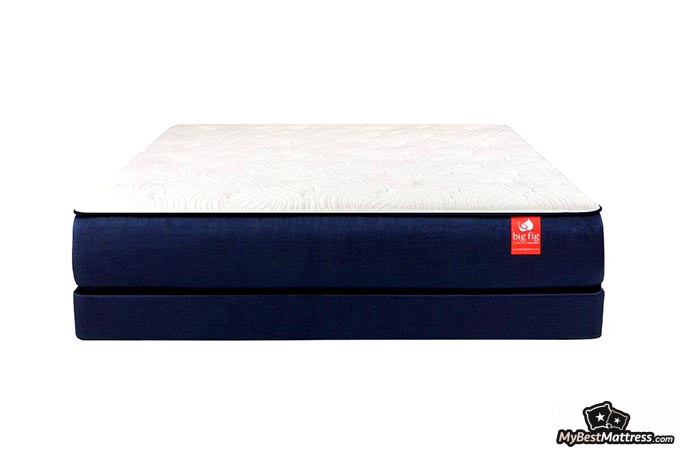 Finding a proper mattress for yourself is a rather important task. Most people, before going out and purchasing a brand new bed, tend to do some prior research. This is especially true when you need a special type of a bed - customer Big Fig mattress reviews will tell you that this product is exactly that.
While the mattress is, admittedly, designed for a specific group of people, it does come with some general benefits, too. We'll talk all about them in the article ahead; if you don't fall into this category of people, though, and want to get yourself a great bed, in general, I advise you to take a look at our list of the best mattresses out there.
TL;DR: Customer Big Fig mattress reviews will tell you that it's a great product for bigger people. It's a hybrid with coils that support its edges, and is thus sturdy, isolates motion well and offers rather decent pressure relief features.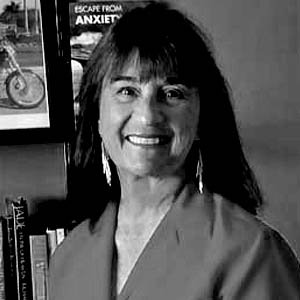 Peggy Sealfon
Personal Development Coach
Why so many people tend to experience difficulties sleeping?
We live in a very fast-paced world and right now, the stress levels are at an all-time high. Worries, fears and uncertainties make sleep elusive. Some people have difficulty falling asleep; others cannot stay asleep and when they awake, their thoughts are too disturbing to allow them to return to slumber!
Pros
Good pressure alleviation
Isolates motion well
Very thick
Designed for heavier sleepers
Cons
Very pricey
Might sleep warm
Big Fig Mattress Reviews: PROS
As with any other provider, let's start this article by talking about the main benefits that can be seen by analyzing reliable customer Big Fig mattress reviews.
Good Durability
You know, I tend to say this a lot, but it's just so true that I can't ignore it - ever since I've started researching and writing about mattresses and sleep, in general, I've always said that durability is the absolute king of mattresses features.
Many Big Fig reviews seem to agree with this sentiment, as well.
Thing is, if you're truly looking for a bed that would last you for many years to come, top-tier features aren't going to be enough if there's no durability. You could buy yourself the coolest-sleeping, most motion-absorbing bed out there, but if it's not durable, you won't really have the time to enjoy it.

The mattress offered by Big Fig is different, and it's different for a reason. The bed is designed for heavier people - naturally, while all of the features are going to be amplified, durability is at the top of the list.
And, truth be told, the company really did pay a lot of attention to the durability of the mattress.
The bed is a thick hybrid - it comes equipped with three layers of polyfoam stacked under cooling gel-infused latex. Furthermore, you'll find coils at the very bottom - this gives the mattress exceptional support capabilities.
On top of some very positive customer Big Fig mattress reviews, the company also offers a 20-year warranty, with free repair and even free replacement options. That's definitely one way of saying that you trust your products!
Latest Saatva Coupon Found:
UP TO $500 OFF
Limited-time Saatva Sale
We're sharing a limited-time Saatva mattress discount with our readers! Grab this deal & enjoy your new mattress with huge discounts.
Expiration date: 29/09/2023
4,042 People Used
Only 83 Left
Isolates Motion Very Well
No matter if you're a heavier sleeper, or a lighter one - waking up in the middle of the night because of your partner tossing and turning around in bed is an issue that can impact all of us. This causes loss of quality sleep, and research shows that both long and short sleep durations can have serious health consequences[1].
There are many different mattresses out there that offer motion isolating capabilities. Truth be told, it's often strange seeing a hybrid that would perform well in this field, especially one that's based out of coils.
You see, spring mattresses are bouncy - they aren't good at isolating motion. You don't even need to read any Big Fig mattress reviews to understand that. Big Fig, though, is different, and the difference stems from the same reason as discussed earlier - it's designed for heavier sleepers.
While the situation would likely be very different for a lighter person, the majority of Big Fig mattress reviews emphasize how well the bed isolates both the sleeper's and their significant other's motion. The polyfoam-latex-coil design really does come through!

Did you know?
Decent Pressure Relief
Do you know the feeling of waking up in the morning, all sore, and not having a single idea of why that might be the case?
Well, I can tell you - it's because of your mattress. Most of the time, that is.
You see, a bed that isn't good at relieving pressure points (or that's already so old that it has lost its pressure relief capabilities) will make it so that your body forms these points while you sleep. It's something that should be especially important to heavier people.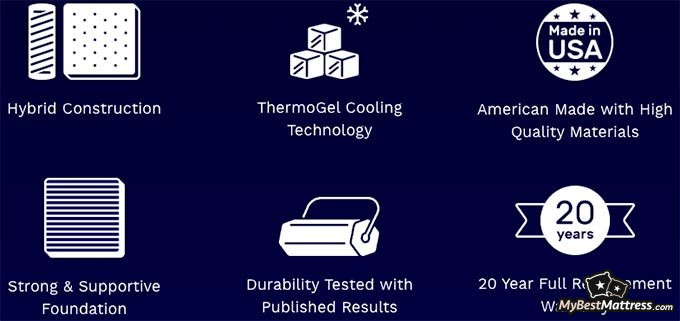 In general, foam is seen as the go-to material when it comes to pressure alleviation. It has a tendency to sink the sleeper's body down, thus contouring around it and alleviating (distributing) pressure.
Now, while not many Big Fig reviews mention this, it's worth noting that too much sinking can be a major issue. This is why you should always pay attention to the quality of foam (and other materials, for that matter) used in the construction of the mattress.
Strong Edges (Good Support)
As many customer Big Fig mattress reviews will tell you, edge support is usually defined by the presence or lack of coils in a mattress. Seeing as the Big Fig is a hybrid with a coil base, this automatically means that it's going to have stronger edges than, say, an all-foam mattress would.
That being said, the fact that Big Fig mattress reviews are so positive in this regard means that the company has gone the extra mile to make their mattress as supportive as possible. And it makes sense - heavier people might struggle finding a bed that would offer them optimal support and shape retention, since most mattresses are designed around the average-weighing person.
Not Too Firm, Not Too Soft
Customer Big Fig mattress reviews note that the mattress is "medium-firm" - admittedly, this setting applies to the company's target audience, and a lighter person might find the bed to be quite firmer.
That being said, medium-firm is actually the best setting you can get. There's a lot of research that supports the idea that a medium-firm mattress is actually the best option for anyone suffering from back pain, and wanting to get some quality rest[2].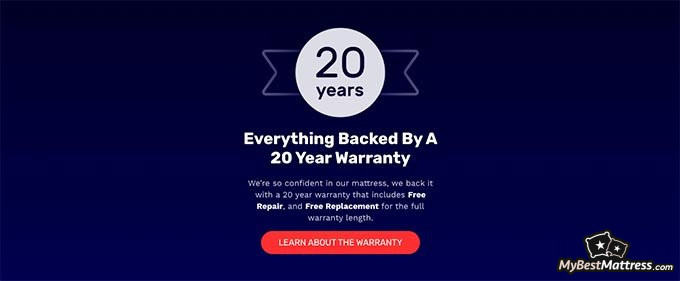 When a mattress is too firm, it will simply be uncomfortable. Too soft, however, might be a bigger issue - these beds tend to sink your body down way too much, resulting in painful spots in the morning, and a broken spinal alignment.
That is why, as a general rule of thumb, it's advised to always try and go with a firmer version of a bed, if you have the choice.
Big Fig Mattress Reviews: CONS
Now, let's take a turn and talk about some of the more prominent Big Fig mattress complaints that customers have about the bed in question. Truth be told, there aren't really many of them to sort through!
Might Sleep Warm
Honestly, for many people out there, sleeping warm might be one of the worst feelings in the world. This is especially true when you're sick and spend all day in bed - waking up in a pool of sweat is quite a horrid feeling, indeed.
Well, sorting through the customer Big Fig mattress reviews, there doesn't seem to be all that many people who would call the mattress "hot". Despite that, however, some sleepers did say that their sleeping experiences were warm, and not comfortably so.
For complete transparency's sake, it's worth noting that it does also depend on the person, too. Bigger people tend to naturally sweat more, and will thus likely sleep much hotter, by default, than a lighter person would. Even so, Big Fig is designed for heavier sleepers - that shouldn't be something that's in the way.

If you're someone who sleeps warm, by default, then ya - the Big Fig mattress complaints that talk about temperature neutrality (rather, the lack of it) might sway your opinion. If, however, you tolerate heat pretty well, or sleep on the cooler side of the spectrum, then you might still find the bed to be great, cooling-wise.
Also, it's worth noting that all of the cooling that this mattress has comes from two areas - the top latex layer and the coil base.
Coils make the bed breathable, while the top layer is infused with the before-mentioned cooling gel - this combination, most of the time, works wonders. That's probably also the reason why cooling is such a contentious topic among Big Fig mattress reviews.
Single Thickness Option
The Big Fig mattress comes with a single thickness option - 13". This means that there will only be a single firmness option, too.
Now, 13" is actually rather thick, as far as hybrid mattresses are concerned. While the thickness (and firmness) is likely going to suit most heavier sleepers out there, the lack of choice is still noticeable.
Firmness-wise, as mentioned earlier, medium-firm beds are going to be the best options for your health. Naturally, this means that the Big Fig mattress will suit most people in this regard, too, but you'd still be able to find Big Fig mattress complaints that talk about wanting different firmness options.
Also, something worth keeping in mind is that thickness also means weight. This is especially true given that the weight is comprised out of layers of polyfoam and latex. The bed is rather heavy, and it can be a real hassle having to move it around, or even get it up to your flat.
Price
Now that we've discussed all of the most notable benefits and shortcomings noted by the customer Big Fig mattress reviews, let's take a look at the pricing options of the mattress in question.
I can tell you in advance - the "Price" section can perfectly well be placed in the "Con" part of this article. Big Fig is, by no means, a cheap mattress alternative.
Big Fig's prices are:
As you can probably see and tell for yourself, the price tags of the mattresses really are up there. Truth be told, it's far from being the most affordable bed in the industry - that's quite obvious.
That said, customer Big Fig reviews don't seem to make a particular fuss about the price. That's probably mostly because of the fact that the mattress is somewhat "custom" - it's designed for a very specific audience, and caters to that audience's wants and needs.
Furthermore, Big Fig offers customers 120 nights of sleep trial, and the before-mentioned 20-year warranty with free shipping. While 3 months is a decent timeframe as far as trials go, 20 years of warranty is definitely a generous period of time!
Here is The Best Saatva Offer I Found:
UP TO $500 OFF
Limited-time Saatva Sale
We're sharing a limited-time Saatva mattress discount with our readers! Grab this deal & enjoy your new mattress with huge discounts.
Expiration date: 29/09/2023
4,042 People Used
Only 83 Left
Conclusions
As time goes on, there's more and more research that shows how different things correlate with the quality of one's sleep[3] - diet, temperature, genes, social conditions, stress, and so on. Naturally, the object on which you sleep on is going to have one of the biggest effects in that manner.
Different groups of people are going to have different sleeping needs - that's obvious. In the case of a heavier person, things such as temperature neutrality, support and pressure relief are going to be essential.
So, does Big Fig meet the criteria?
Mostly, yes.

Customer Big Fig mattress reviews are overwhelmingly positive towards the product in question. People claim that the bed provides optimal support and has some very sturdy edges, offers great motion isolation and is durable, in general.
That said, all of that still doesn't change the fact that the mattress is as pricey as it is. While you can't really put a price on comfort and quality sleep, it's still one of the more expensive products on the market.
Speaking of which, there's also the fact that the product is aimed at a very niche, specific group of people. If you don't fall into the category of 'heavier sleepers', you can rest assured that the mattress likely isn't going to be comfortable to you.
All in all, if you're still not sure, and are interested in some better mattress alternatives, you can check out our list of the best mattresses of the current industry. With that, I thank you for reading, and wish you the best of luck in your search to come!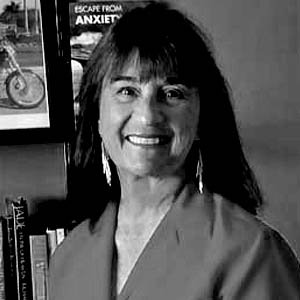 Peggy Sealfon
Personal Development Coach
Contributed By Peggy Sealfon, Personal Development Coach
Peggy Sealfon is a personal development coach, author, motivational speaker, and recognized internationally as an expert on dealing with stress and anxiety, especially as it relates to wellness and...
Read Full Bio...
Scientific References
Contributed by
Peggy Sealfon
, Personal Development Coach
1. Michael Grandner, PhD, MTR, Janet M. Mullington, PhD, Sarah D. Hashmi, MSc, MPH, MBBS, et al.: 'Sleep Duration and Hypertension: Analysis of > 700,000 Adults by Age and Sex'
2. Kovacs FM, Abraira V, Peña A, et al.: 'Effect of firmness of mattress on chronic non-specific low-back pain: randomised, double-blind, controlled, multicentre trial.'
3. Yoan Cherasse and Yoshihiro Urade: 'Dietary Zinc Acts as a Sleep Modulator'
Leave your honest Big Fig review
Leave your genuine opinion & help thousands of people to choose the best mattress. All reviews, either positive or negative, are accepted as long as they're honest. We do not publish biased reviews or spam. So if you want to share your experience, opinion or give advice - the scene is yours!