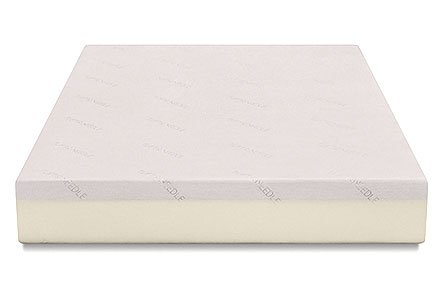 Are you tired of waking up ten times during the night because your mattress is just way too hot? Or perhaps you keep on waking yourself because you won't stop twisting and turning in your sleep? Those are some good signs that you need a new mattress - trustworthy Tuft & Needle reviews should be able to help you with that.
Today, we'll take a look at some of those Tuft and Needle mattress reviews. The way that we'll go about this is by analyzing the pros and cons that are most commonly attributed to this mattress. After that, we'll discuss the pricing options.
At the very end, I'll give you a short summary of the things that we've covered in this review, and we'll try to figure out once and for all - is Tuft and Needle really worth your money?
TL;DR: Tuft and Needle, while not being the most well-known mattress provider, is a good alternative for an all-foam product. It has amazing motion isolation and noise reduction, and the mint version is great for all types of sleepers.
Pros
Very durable
Isolates sound perfectly
Little-to-no off-gassing
Cons
Lackluster edge support
Not the best responsiveness
Tuft and Needle Reviews: PROS
Before we get into the gist of things, let me just clarify something - when it comes to these Tuft and Needle reviews, today we'll be focusing mostly on the "Mint" version of the mattress. The company offers customers a choice between two mattress products - the original and the Mint one.
While I traditionally like to focus on the flagship products of mattress providers, it is admittedly obvious that more people would tend to turn their sights towards the upgraded version of the Tuft and Needle product. That said, we'll still discuss some of the most prominent differences between the two!
Below, you can see some of the essential features of the Tuft and Needle original mattress:
Table: Features of the Tuft & Needle original mattress
The original will especially come up when talking about the prices of both products - if anything, it will serve as a pretty good vantage point of how the price tags have changed from one version of the product to the other.
No Noise - Literally!
Have you ever woken yourself up because your mattress would refuse to stop crackling and snapping while you're simply turning from one side to the other?
Believe it or not, this is actually a rather common issue that people have with their mattresses. I personally rarely think about it, but a whole lot of customer Tuft and Needle reviews have prompted me to do so - it becomes more and more noticeable throughout the years!
This is especially true if you're sleeping with a partner. While it can be somewhat difficult to wake yourself up from the noises that you make yourself, it becomes that much easier when there's another person adding to it.

Thankfully, though, the thing that you'll find out from the vast majority of Tuft and Needle reviews is that it isn't very likely to happen with this mattress.
Both of the products (the original mattress and the Mint one) have absolutely perfect sound isolation - while this might be a slight stretch, you could go as far as to say that they virtually make zero sound. This isn't all that surprising, though - both of the mattresses are made entirely out of foam.
While the debate between all-foam and innerspring mattresses[1] has been one for the history books, it is clear that both of these types of mattresses have their own pros and cons. While the traditional, old-school innerspring design gives some more bounciness and general response when laid upon, the all-foam one exceeds in the no-sound department.
Latest Saatva Coupon Found:
UP TO $500 OFF
Limited-time Saatva Sale
We're sharing a limited-time Saatva mattress discount with our readers! Grab this deal & enjoy your new mattress with huge discounts.
Expiration date: 27/09/2023
4,042 People Used
Only 83 Left
Amazing Movement Isolation
As customer Tuft and Needle reviews tend to point out, noise reduction isn't the only area in which the Mint mattress exceeds in. Movement isolation is also a thing.
Again, this is most commonly associated with situations where you don't sleep alone. Even the most sound of sleepers might get woken up by their partner twisting and turning in their sleep. According to some Tuft and Needle mattress reviews, this is actually also a pretty common issue to be had.
This is where, yet again, the "foam" aspect comes in to save the day.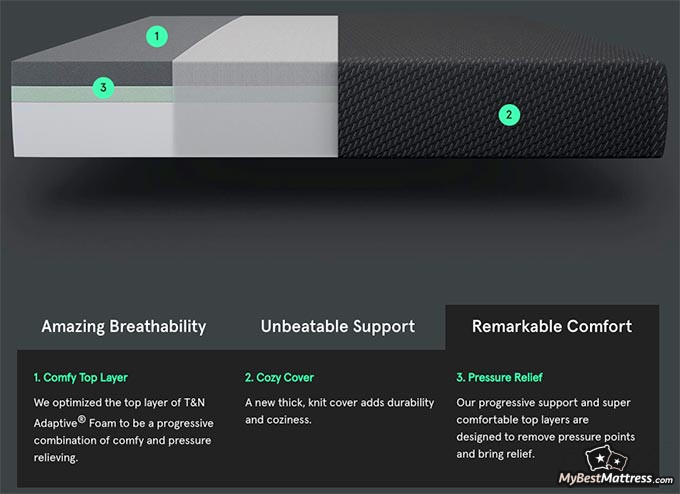 An important note here is that the original mattress DOES NOT have a layer of memory foam, unlike the Mint version in which it is integrated into the comfort layer.
That being said, something that I did indeed find interesting is that most of the Tuft and Needle reviews tend to agree that both versions of the mattress do, indeed, perform exceptionally well when it comes to isolating one's movement.
Focusing on the Mint version, though, it makes perfect sense that it would have this effect - as I've mentioned above, this is due to the memory foam that's integrated into the mattress. Not only will you be able to sleep well without any disturbances, but you'll also be isolated from the movements of your partner. Good stuff!

Did you know?
Not too Hot, Not too Cold
Mint version owners who leave Tuft and Needle reviews online almost exclusively agree on one simple aspect - the mattress is rather cool. And no, not in a James Bond kind of way (although it might perfectly well be that, too) - it's cool temperature-wise.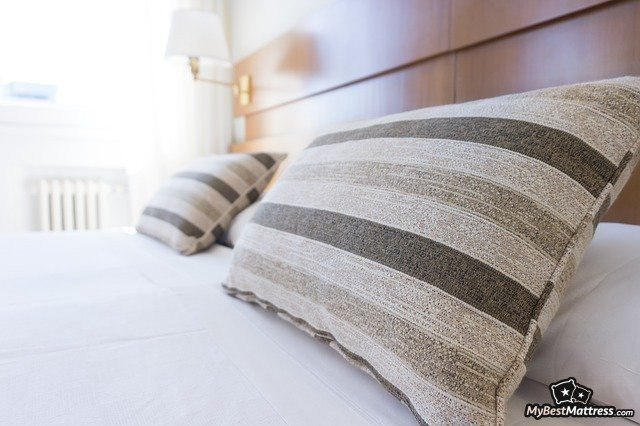 Here, the upgraded version of the mattress is superior to the flagship product of the company in that it has cooling-based materials both in the cover of the mattress, and in the so-called comfort layer.
Honestly, this is absolute bliss. All it takes is a single look at the Tuft and Needle reviews and you'll see just how many people see this as a big deal. That's what new and improved technology[2] can do for you!
There are few things worse (when it comes to the topic of sleeping, that is) than waking up in the middle of the night and feeling your clothes glued to your body with sweat and your mattress completely soaked because, apparently, you had an absolute heatwave in your room.
Longevity
What are the main aspects that you'll be looking at when choosing a mattress? Movement isolation and comfort level? Sure. Size and price? Of course. Naturally, though, the product's longevity will be on the top of that list, as well.
All-foam mattresses and innerspring ones have different lifespan expectancies. Of course, there are also a lot of other aspects that make up the total amount of time that your mattress should serve you. That said, of the sake of keeping it consistent with most of the customer Tuft and Needle reviews out there, let's just assume that the average lifespan of an all-foam mattress is 5 years.

Given that assumption, the T&N's Mint mattress performs really well. It is expected that, on average, the product should serve you for 6 to 7 years (even though the company does give customers a 10-year limited warranty)!
The number can vary, but it all kind of boils down to your own personal effort that you put into preserving the mattress. Constant cleaning sessions and foam renewal can extend that life expectancy by a whole lot, but if you won't even care to change your sheets, that number could go way down, as well.
Tuft and Needle Reviews: CONS
Now that we've covered some of the main pros that are referenced in a lot of the customer Tuft and Needle mattress reviews, let's move on and talk about the cons that you might encounter with the product. Truth be told, though, there aren't many to talk about.
Not the Best Edge Support
Edge support is yet another important aspect when you're choosing a mattress. Basically, you would look at edge support for two main reasons - so that you could put items on your bed's edge without them sinking or falling off, and so that you yourself wouldn't fall off the bed while sleeping. Admittedly, the latter reason might be slightly more important.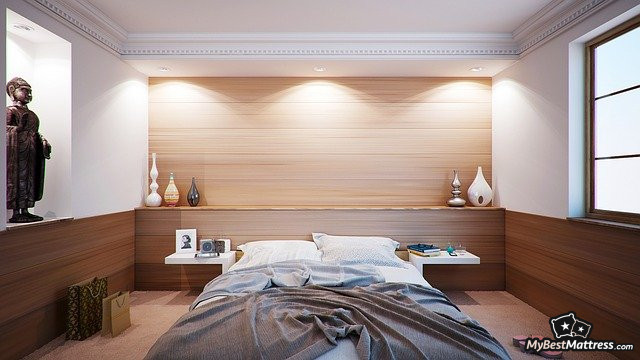 According to the various Tuft and Needle reviews found online, neither the original nor the Mint versions of the mattress aren't really all that good when it comes to edge support. Many users point out that, at least with the Mint version, you won't really notice any faults with the edge in the beginning, but as time goes on, the edges will begin to slowly sink down.
An important point here is that the experiences vary from person to person. Also, the longevity of the edge support also depends on the circumstances, too - the bodyweight of the person sleeping on the bed, how often does this person (people?) lay on the edge, are there constantly items placed on the edge that weight it down, etc.
Not the Best Mattress for Sex
It is rather well-known that sex is also important when choosing a mattress… Well, at least most of the time.
A lot of couples prefer their mattress to be bouncy. Understandably so - it makes the act of watching Netflix and chilling that much more… Responsive. This is also further proven by the Tuft and Needle reviews - it's rare to find a pair that would want to sink into the mattress while doing their thing - it makes it that much harder (the act, that is)!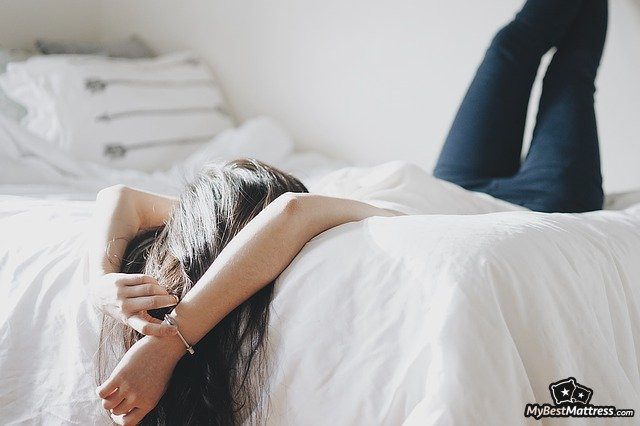 These types of couples often prefer innerspring or hybrid mattresses, mostly for the bounciness that they provide. Unfortunately, the same cannot be said about T&N's Mint mattress - since it's foam-based, it provides far less responsiveness than, say, an innerspring-based mattress would.
You can probably see that pretty well in the side-by-side comparison of the Tuft & Needle original bed and the Saatva mattress:
Table: Tuft & Needle VS Saatva comparison
That being said, it's also important to mention that, even though the Mint version has memory foam while the original doesn't, it still performs much better in the bounciness and responsiveness departments.
If you don't feel like this mattress is going to suit you, don't worry - there are a few alternatives you can choose from. Take a look at the "Best Mattress" list that we've comprised, and who knows - maybe you'll find something that'll catch your interest.
Price
Now that we've got the pros and cons of the Tuft and Needle reviews out of the way, let's move on to talking about the price tags.
I'll tell you about both of the prices of the products that the company offers - this way, you'll be able to compare and contrast the price differences.
What is the Tuft & Needle mattress price?
First off, let's begin with the original Tuft and Needle mattress prices:
Those are actually some amazing prices - it's super-rare to see numbers like these in the top tiers of the mattress industry. T&N goes on to advertise the fact that the original product has garnered more than 130,000 user reviews! That's an immensely impressive number.
Now with that said, let's move on to the Mint version of the product:
The Mint version of a bit pricier than the original product, but that's all to be expected. It offers a lot of advanced features, and is a big upgrade over the T&N flagship.

To add to all of that, the company offers customers a 100-night trial, free shipping and free returns, and the product also arrives in a small and easy-to-carry box. Those are some great added features - as a lot of customer Tuft and Needle reviews point out, it makes the process of purchasing and unpacking the mattress that much easier.
Note, though, that the price tags provided above are subject to change - always double-check!
If you're looking for a top-notch mattress for the same price or less, you could also check out this list of best mattresses of 2023, too.
Here is The Best Saatva Offer I Found:
UP TO $500 OFF
Limited-time Saatva Sale
We're sharing a limited-time Saatva mattress discount with our readers! Grab this deal & enjoy your new mattress with huge discounts.
Expiration date: 27/09/2023
4,042 People Used
Only 83 Left
Conclusions
So, then - the big question remains: is Tuft & Needle worth the money and the time?
While the mattress provider really does have a couple of areas in which they could work on their products, I'd have to say yes - at least for the Mint version of the mattress.
Don't get me wrong - the original T&N mattress isn't at all bad. As of writing this review, it might fall on the older, more outdated side of things, but it's still a solid choice if you don't have much money to invest into a mattress.
The Mint version, though, is a whole different story. High movement isolation, almost no noticeable noise, great comfort and ventilation, etc. - it has all of the main features that are associated with most of the top mattress providers in the game.
Table: Short summary of the features of the Tuft & Needle mattress
Sure, the edges could be a bit more sturdy, and it could offer some better responsiveness when it comes to the bounciness department, but these issues don't really cloud the overall picture.
The majority of the online user Tuft and Needle reviews seem to agree - people are genuinely happy with the product. It would seem that T&N, even though they aren't that well-known when compared to their competitors, have found a way to create a product (products!) that would be able to compete with the industry giants.
If, after reading this review, you're still not sure about the product, go check out some of the best mattresses in the current industry, like Saatva & Nectar. Perhaps your dream bed is waiting for you there?
Scientific References
1. Canadian Agency for Drugs and Technologies in Health, 'Mattresses for Chronic Back or Neck Pain: A Review of the Clinical Effectiveness and Guidelines [Internet].'
2. Bert H. Jacobson, Ali Boolani, Doug B. Smith: 'Changes in back pain, sleep quality, and perceived stress after introduction of new bedding systems'
Leave your honest Tuft & Needle review
Leave your genuine opinion & help thousands of people to choose the best mattress. All reviews, either positive or negative, are accepted as long as they're honest. We do not publish biased reviews or spam. So if you want to share your experience, opinion or give advice - the scene is yours!