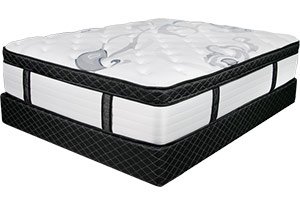 If you've been feeling down lately, daily tasks seem more complicated than they used to be, and you find it difficult to concentrate for longer than a few minutes, it probably means that you're not having enough or experience low-quality sleep. That doesn't have to indicate that you're having health issues, maybe you're just sleeping on an old mattress?
Some of you might think that finding the right bed requires minimal effort. However, the fact is that one Symbol mattress review is not enough to find out if the product is a good option for you. But worry no more, I have collected a number of reviews from Symbol mattresses' owners and will be evaluating each of the aspects based on their feedback.
So, in this review, I will introduce you to each Symbol mattress series, their main features, additional details, and, in the end, provide you with tips that can help you to decide which bed to pick.
Just so you know, Symbol is definitely not the very best mattress brand you can find. There are better players in the industry, such as Saatva, Puffy and Layla. They offer high-quality mattresses, attractive prices and amazing policies. You can find more detailed information below.
Verdict at a glance
Symbol offers a variety of mattress models, sizes, and firmness options to choose from. It seems that every sleeper should quickly find the right choice. However, there are some mixed Symbol mattress reviews online that seem to question their products' durability.
Pros
A variety of firmness options
Mattresses for different needs
Hybrid models sleep cool
Cons
Questionable durability
Trial period unavailable
Symbol Mattress Reviews: Contemporary, Premium, and Traditional Collections
Established in 1961, Symbol mattress company was at first focusing on health care and schools. Now they're selling beds for everyone through different mattress retailers.
When visiting Symbol mattress official site, you'll instantly notice that there are three different series: Contemporary, Premium, and Traditional. Even though each mattress in these collections come in varying features, the main difference that Symbol distinguishes is the price.

The most inexpensive options are provided in the Traditional Series, then follows Premium and Traditional Series mattresses. It might seem that three Series are not that much, however, each of them provides multiple mattress collections that have additional models to pick from. So, yeah, that's a lot…
Contemporary Series
If you're looking for the most luxurious Symbol mattresses, then Contemporary Series is where you should be looking for. Beds in these series are made of high-quality materials, are modern-looking, and supposed to be long-lasting.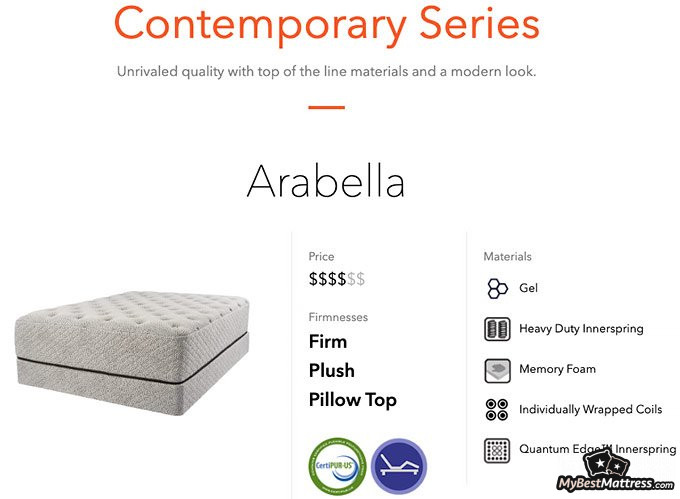 At the moment of writing this Symbol mattress review, there are 7 collections in this series, including:
Arabella - hybrid mattresses that provide you with great support. The construction features in individually-wrapped pocketed coils, heavy-duty innerspring, memory foam, and gel.
Centerpiece - the hybrid mattresses that are made using more than 3,000 coils. They're great for those who are looking for strong edge support. The coil on coil construction minimizes motion better than a regular innerspring mattress and provides even better support.
Tradewinds - features in all-foam construction. You'll find memory foam and polyurethane that manage to provide you with pressure point relieving properties. However, many Symbol mattress reviews claimed that Tradewinds mattresses might sleep too warm.
Aspen - another hybrid mattresses' collection that features individually-wrapped coils, firmer edges, and gel.
Cool Blue Hybrid - as the name says, this collection offers hybrid beds that feature high-density foam, individually-wrapped and encased coils and gel that are supposed to make you sleep cooler.
Meditation - hybrid construction that includes individually-wrapped coils, and gel. Also, this collection features foam encased edge support.
Liberty - premium foam mattresses that focus on close conforming and pressure point relief. However, Symbol mattress reviews reported that, like many foam mattresses, these beds could sleep too warm for some.
That's it about the Contemporary Series mattress reviews. Now, let's move to further collection.
Latest Saatva Coupon Found:
UP TO $500 OFF
Limited-time Saatva Sale
We're sharing a limited-time Saatva mattress discount with our readers! Grab this deal & enjoy your new mattress with huge discounts.
Expiration date: 05/12/2023
4,042 People Used
Only 83 Left
Premium Series
Premium Series offers fewer collections than Contemporary; however, it's still more than enough options to pick from. These mattresses are more expensive than the ones of Traditional Series (below) but less expensive than Contemporary series mattresses (above).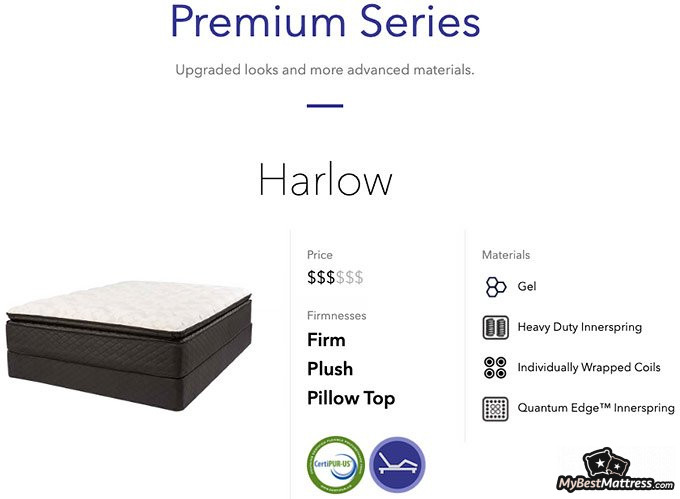 Take a look at all the options:
Harlow - hybrid mattresses that you can pick in three different levels of comfort - firm, plush, and pillow top. These beds feature individually-wrapped coils, gel in the quilt that helps to sleep cooler, and a Quantum Edge coil system. This mattress is designed focusing on strong edge support that Symbol mattress reviews seem to appreciate.
Signature MCS - extra support and comfort As I was going through Symbol mattress reviews, I noticed that many sleepers prefer this model. It's supportive due to individually-wrapped coils, and also conforming due to memory foam and gel used in the construction.
Jaelyn - allows you to pick from three levels of firmness, including firm, plush, and pillow top. It's a hybrid mattress that's very similar to other Symbol hybrid beds, however, it has an additional 2" of Five Zone Convoluted Serene™ Foam layer that should allow you to sleep cooler.
Signature Aria - this collection takes advantage of the coil on coil construction that allows minimizing the motion transfer significantly. These beds also have strong edges, and, based on Symbol mattress reviews, sleep truly cool.
Marisole - another hybrid mattress collection that focuses on providing the needed support and making sure you're not sleeping too warm. 2" gel foam layer ensures coolness while delivering additional comfort.
Symbol Premium Series mattresses are often used in hotels since sleepers find them really comfortable. However, once again, I found some Symbol mattress reviews that were concerned about their durability. So, I believe that's something you should also pay attention to.
Now, if you're looking for a mattress with the best price-quality ratio, then you can check out some of the recommended alternatives here.

Did you know?
Traditional Series
The Traditional Series offers classic Symbol mattresses that are also the least expensive options. These beds are recommended for those who want to get a comfortable bed without spending a fortune.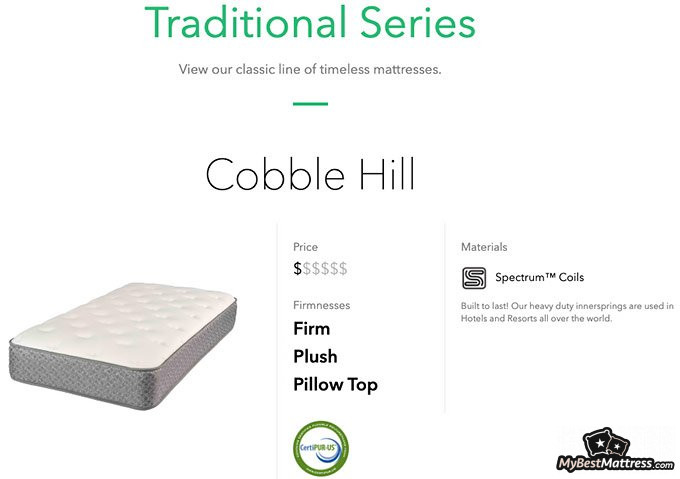 You get 6 Traditional mattress collections to choose from:
Cobble Hill - traditional innerspring mattress with spectrum coils, heavy-duty innerspring construction, and polyurethane. Based on Symbol mattress reviews, the issue with this bed is the lack of conforming and pressure point relief. Also, you can expect this bed to be quite loud due to the lack of noise isolation.
Saranac - foam-encased innerspring mattresses that provide strong support, especially in hips and torso where it's needed the most. However, you might lack pressure-relieving properties.
Catskill - this series features simple innerspring construction - spectrum coils, heavy-duty innerspring, and polyurethane. Don't be surprised to hear squeaks and creeks once changing your sleeping position.
Shelton - innerspring mattresses that offer firm, plush, pillow-top, and eur- top firmnesses. I've noticed Symbol mattress reviews that lacked a medium level of comfort.
Laurel - a medium-feel hybrid mattress that offers strong edge support.
Heartland - the most expensive of Traditional Series mattresses. The bed sleeps cool and focuses on providing a proper spinal alignment. It's foam encased innerspring bed.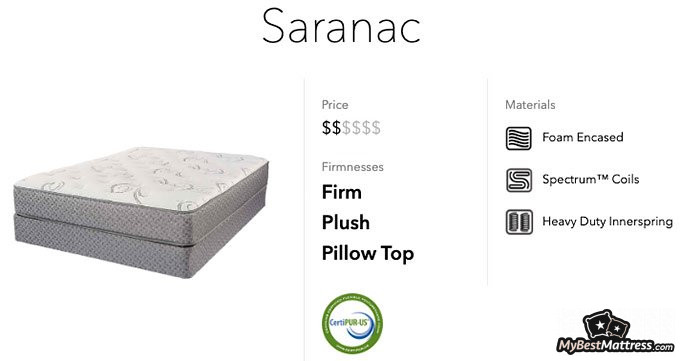 Now that I've introduced you to all Symbol mattresses let's move to additional details that are crucial to know before making a purchase.
Symbol Mattress Prices and Additional Details
You're probably wondering what Symbol mattress prices are. Even though from the way the provider speaks about their mattresses, it might seem that they're really pricey, that's completely the other way around. Depending on which mattress Series or collection you decide to go for, it will cost you from $259 to $1479. However, remember that prices are regularly changing, so don't be surprised if they're slightly lower or higher when you visit.
Now let's discuss Symbol mattress free trial, money-back guarantee, and warranties. Since you can get Symbol mattresses only in physical stores, you don't get an in-home trial. Talking about the warranty, it ensures that Symbol mattresses are free of manufacturing defects, natural mattress sagging doesn't count as a manufacturing issue.

That's exactly the issue that many Symbol mattress reviews mentioned. I know that the fact that Symbol mattress prices are lower-than-average, but it doesn't mean that you should consider this issue as being irrelevant. Many Symbol mattress reviews claim that their mattresses are of questionable quality due to visible sagging only a few years after the purchase.
That's the main reason why the majority of sleepers nowadays prefer purchasing online. Even though it seems risky and even more challenging to make the right decision, that's completely untrue. All reputable mattress brands offer at least a 90-day in-home trial, risk-free money-back guarantee, free shipping & returns, and 10 year or longer warranties.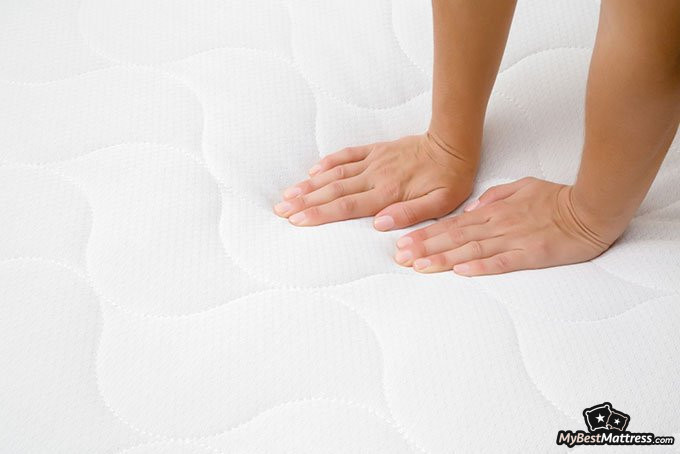 All these aspects make the process of purchasing mattresses online secure, time-consuming, and truly comfortable. After all, you get a bed delivered straight to your doorstep, sleep on it for quite some time and only then decide if it's the right option. If you choose to return the mattress, then you should know that the majority of respectable providers take them to the closest charities.
Now, about something less depressing. All Symbol mattresses are made in the USA and are designed using Certipur-US foam. To get this certification, the foam must have specific characteristics; one of them is low VOCs (Volatile Organic Compounds).
How to Pick the Right Bed?
We sleep through about one-third of our lives.[1] It means that purchasing a mattress based on your personal needs shouldn't be less important than choosing a car. So, a high-quality mattress that could improve the quality of your sleep is worth investing in.
Based on the research "Short- and long-term health consequences of sleep disruption", about 20% of injuries[2] that are a result of car accidents, are connected to driver sleepiness. So, you should pay attention not only to the quantity but also to the quality of your sleep.
To do so, you need to pick a mattress based on your personal needs. Here's a full guide on how to do that. Briefly, pay attention to your weight and sleeping position. Light-weight sleepers should pick softer beds, average-weight individuals find medium-firm mattresses more comfortable, and heavier people should pick firmer options. If the mattress is too soft it will not only provide enough support but will also start sagging much faster.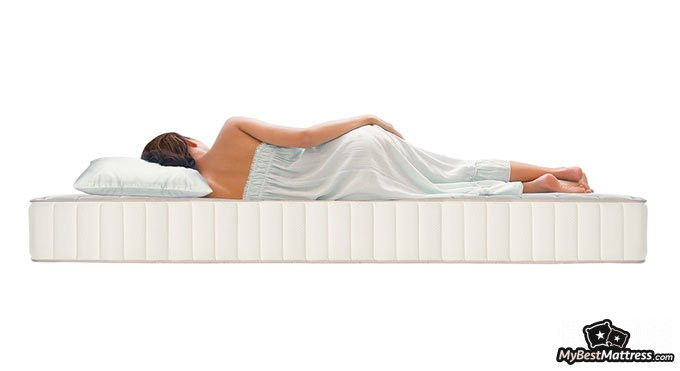 What is more, if you prefer sleeping on your back, then you should consider a firmer alternative that would keep your spine in a healthy position, shoulders and hips supported. Innerspring mattresses are recommended for such a sleeping position.
Side sleepers need a mattress that's pushier but provide support. The right bed should hug your shoulders without adding additional pressure, and also keep your hips in place.
Speaking about different mattress types, at the moment, the most trending options are memory foam, innerspring, and hybrid beds. Memory foam mattresses are for everyone who likes close conforming and feeling as if being hugged. They tend to have great pressure relieving properties but lack bounciness and might sleep warm.
Innerspring mattresses, I'm talking about beds with pocketed coil springs, offer amazing support, bounciness, and allow you to sleep cool. However, they often lack conforming and pressure point relief.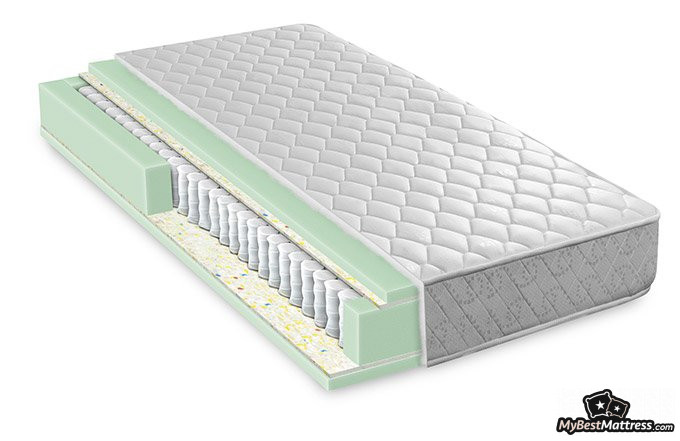 Now, hybrid beds are supposed to connect the best properties of memory foam and innerspring beds. That being said, if you choose a high-quality hybrid bed, it provides you with great support, conforming, alleviates pressure points, sleeps cool, and offers bounciness.
After picking the right mattress, you shouldn't forget to find a pillow based on your needs as well. You would be surprised how much it can affect your sleep.
Here is The Best Saatva Offer I Found:
UP TO $500 OFF
Limited-time Saatva Sale
We're sharing a limited-time Saatva mattress discount with our readers! Grab this deal & enjoy your new mattress with huge discounts.
Expiration date: 05/12/2023
4,042 People Used
Only 83 Left
Conclusions
As promised, I've introduced you to Symbol mattress series, collections, and their main features. It might get a bit confusing as there's such a variety of products you can choose from. However, it's pretty clear that if you want to get the best quality, it's recommended to get Contemporary series mattresses.
In general, Symbol mattress reviews showed their hybrid beds sleep really cool, innerspring mattresses might lack conforming, and foam beds can trap heat. While the majority of sleepers recommend their mattress due to the comfort, many of them are concerned about the quality and significant sagging.
All things considered, Symbol mattresses are a good but not a great option. Since choosing the right mattress is more than necessary, you should consider beds that sleepers evaluated as the most comfortable and durable options, including Saatva, Puffy and Layla.
Scientific References
1. National Institutes of Health (US): 'Information about Sleep'
2. Goran Medic, Micheline Wille, and Michiel EH Hemels: 'Short- and long-term health consequences of sleep disruption'
Leave your honest Symbol review
Leave your genuine opinion & help thousands of people to choose the best mattress. All reviews, either positive or negative, are accepted as long as they're honest. We do not publish biased reviews or spam. So if you want to share your experience, opinion or give advice - the scene is yours!