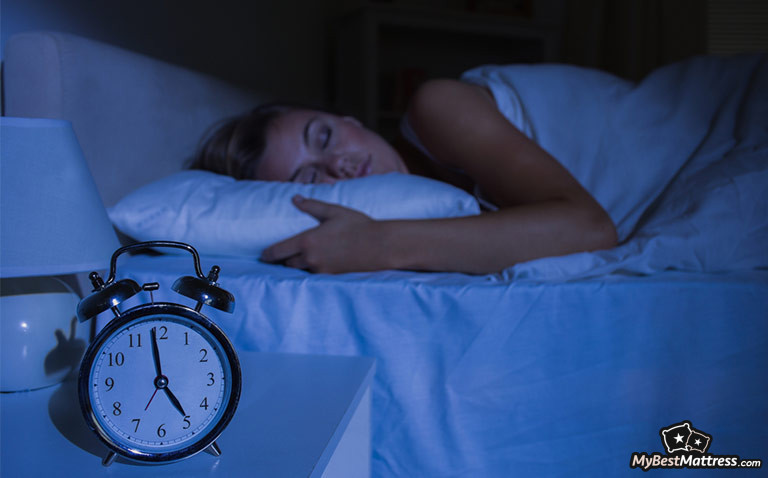 Sleep is still quite a fresh subject. All we know about the stages of sleep and dreaming has been discovered in the past 25 years. However, it seems that scientists aren't sleeping (like we do) and had some major breakthroughs over a short time.
Today, we know a lot more about sleep. It's as important as food and water - some even say that you can live longer without food than without sleep. However, considering the fact that the average person spends ⅓ of life sleeping, there's still a lot of assumptions and many things left unexplained.
In this article, I will introduce you to everything that's known up to now about stages of sleep, different sleep cycles and even get into the deepest stage of sleep. Can't wait to hear about that? Then get into it.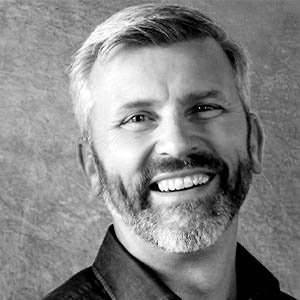 Keith Poorbaugh
Physical Therapist, Owner of Northern Edge Physical Therapy
What should be done every day to ensure good sleeping patterns?
Exercise. In order to maintain good sleep hygiene where your body achieves restorative sleep stages you must be mentally and physically tired. It's easy to achieve the mental fatigue but the physical need for sleep comes from exercise. So do something aerobic (sweat it out for 15-20min) everyday.
Introduction to Sleep Cycle
The sleep cycle is a regular change between the slow-wave and REM phases of sleep[1]. If you see terms such as ultradian sleep cycle, sleep-dream cycle, or REM-NREM cycle, know that it's completely the same.
Sleep cycle usually repeats after every 90-120 minutes, meaning that you go through 4-5 sleep cycles per night. However, don't get it wrong, the sleep cycle is progress and goes deeper with every stage of sleep.
Even though we experience four different stages of sleep, there are two basic types of sleep: REM (rapid eye movement) sleep and non-REM sleep (includes three different stages). Let's go through each of them.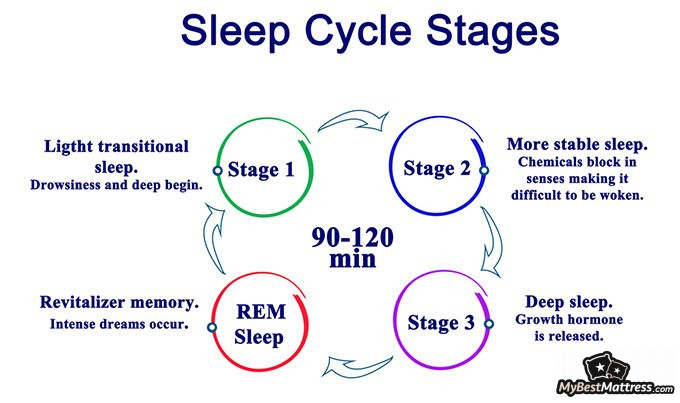 Stage 1
The very first and shortest stage of sleep - lasts from 5 to 10 minutes. During this stage, you will experience light sleep, feel sluggish and relaxed, and slow eye-rolling movements will occur. If you're planing or taking power naps, you should sleep for about twenty minutes, before you proceed into a deep sleep. Waking up from shorter naps is way easier because you're not yet fully asleep.
Latest Saatva Coupon Found:
UP TO $500 OFF
Limited-time Saatva Sale
We're sharing a limited-time Saatva mattress discount with our readers! Grab this deal & enjoy your new mattress with huge discounts.
Expiration date: 08/12/2023
4,042 People Used
Only 83 Left
Stage 2
During this stage, you will still experience a light sleep. Your body will start to prepare itself for going into a deep sleep - heartbeat and breathing start to slow down, body temperature drops and your muscles begin to relax. It takes much longer than the first stage and should last about 40-60% of your all sleep time. After that, you will enter the...

Did you know?
Stage 3
It's still a non-REM stage and the beginning of the deep sleep. If you wake up during this stage, you will feel disoriented for a while. Deep sleep is needed to wake up rested and refreshed in the morning. It continues for longer periods during the first half of your sleep. Stage 3 lasts for about 5-15% of total sleeping time. Your muscles become fully relaxed, blood pressure, breathing, and body temperature decrease. Kids experience longer periods of stage 3 than adults.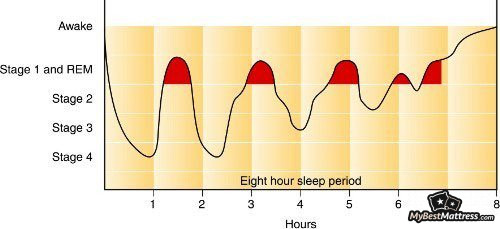 Stage 4 - REM Sleep
REM sleep starts after about 90 minutes after you fall asleep. Your breathing becomes more rapid and irregular, blood pressure and heart rate increase almost to wakefulness. In this stage, your muscles are paralyzed (of course, only temporary) so that you don't act out on your dreams.
After 4 stages of sleep, the cycle will repeat itself over and over again. The first cycle of sleep takes about 90 minutes, others are usually longer and last for 100-120 minutes.
What is Deep Sleep?
Deep sleep is one of the non-REM sleep stages (also, the deepest stage of sleep) and is exceptionally important for your body and brain functions. It's also called slow-wave sleep due to the slow speed and large wave amplitude.
Since this is the deepest stage of sleep, if someone wakes you up during this period, you might be feeling lost and confused. Also, if you take power naps, you should make sure they're no longer than 20 minutes, otherwise, high chances are that you will get into a deep sleep and find it very difficult to wake up.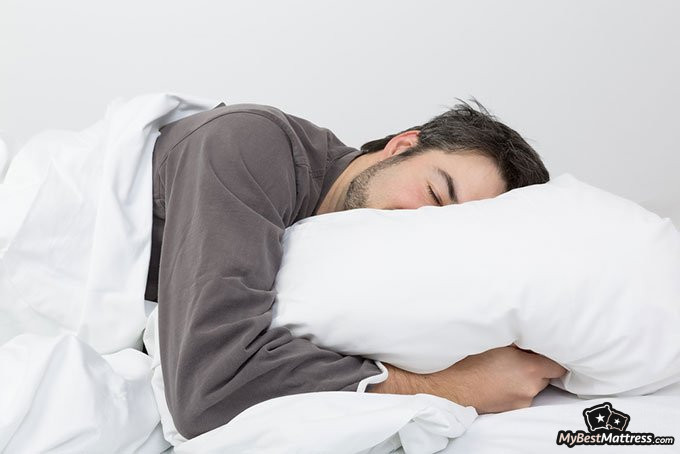 The deep sleep or final stage of non-REM sleep is crucial for physical and psychological processes. During this stage, the human growth hormone is released to all of your vital functions - muscles, immune system, mental capacities.
Also, parasomnias most often occur during the deep sleep stage. There are six most common parasomnias that you should know about:
Sleepwalking[2]. It affects mostly children. People who experience sleepwalking, have no memory of their episodes.
Nightmares. If you experience regular, vivid nightmares it's possible you're experiencing parasomnia.
Night terrors. Nigth terror leads to waking ups during the night, feeling lost and scared but with no memory of what created such a state.
REM sleep behavior disorder. More serious condition than sleepwalking. People who have such disorder, often have live-action dreams and can even injure other people, usually partners.
Teeth grinding. Occurs involuntary while you're sleeping. It can seriously frustrate your partner and can lead to health issues such as migraine, jaw pain, and damaged teeth.
Nocturnal sleep-related eating disorder. Some people wake up during the night regularly to get something to eat. The biggest problem is that they do not remember if they ate something, get additional calories that can lead to obesity, and might even eat something they're allergic to.
Therefore, while deep sleep is necessary to maintain physical and psychological functions intact, there are certain types of parasomnias that can cause serious issues during this stage of sleep.
Interesting fact. Almost 15% of the population are sleepwalkers. Are you one of them?
In What Sleep Stage do You Dream?
Even though dreams can be experienced in any stage of sleep, the most vivid dreams appear in the REM stage. During this sleep, your brain waves are frequent and of low amplitude. It's called a rapid eye movement stage for a reason - your eye movements will be rapid and sharp - as if you were having a nightmare (which is highly possible).
You probably noticed that you rarely remember your dreams. That has a lot to do with stages of sleep during which you wake up. If you wake up during the REM sleep, you're most likely to remember the nightmare you were having. Usually, people spend about 2 hours per night dreaming.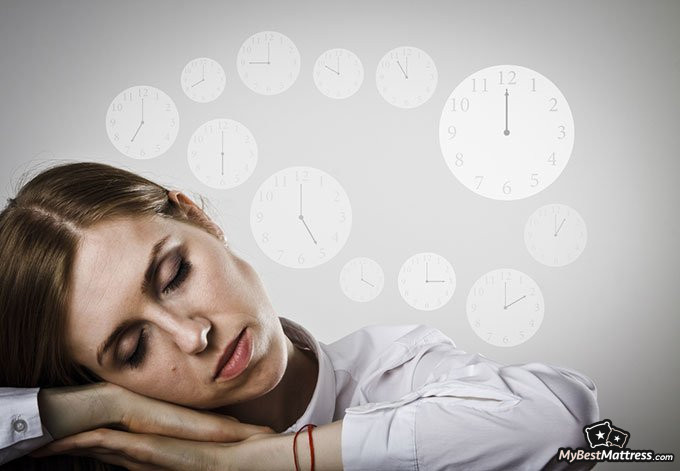 Have you ever thought about what kind of dreams people who were born blind are dreaming? The answer is definitely not a sight, but emotion, sound, and smell. On the other hand, individuals who became blind in a specific stage of their lives might be having different dreams that are most likely to include visions.
Together with other dreams, during the REM stage, you experience what are called nightmares. Many people say that during such dreams they experience fear, however, when digging deeper and questioning more people, it became clear that it's not really the case. During the nightmares, we're most likely to feel sadness, guilt, and confusion. They reflect our deepest fears that come from the subconsciousness.
Changes in Sleep Cycle Due to Age
What is crucial to understand is that people of various ages experience a bit different stages of sleep. Let's have a look.
Newborns. Experience active sleep all the time. It leads to frequent nightly arousals that are necessary for baby feeding.
Infants. Usually, sleep from 10 to 13 hours per night and take 2-3 naps per day. Differently from newborns, distinctive stages of sleep appear and it becomes more stable.
Toddlers. Sleep about 10 hours per night. Half of the time experience stage 3 deep sleep and REM, meaning that they dream a lot. They also take fewer naps than infants, usually only 1. This nap shouldn't be late in the afternoon as it may have a negative impact on nighttime sleep.
Pre-school. Sleep almost as much as toddlers - 9-10 hours. Stage 3 sleep is also dominating, and, pre-schoolers tend to take the afternoon nap.
School-age. Almost a quarter of the night experience stage 3 sleep. Tend to sleep as long as pre-schoolers. Sleep is super important for schoolers' growth and helps to maintain good brain functions.
Adolescent. Adolescents sleep about 9-9.5 hours per day. During this period, physiological changes lead to shifts in circadian rhythm and kids tend to go to sleep later, and sleep longer. However, when a child gets older, the circadian rhythm gets back into the place and 6.5-8 hours of sleep per day become completely normal.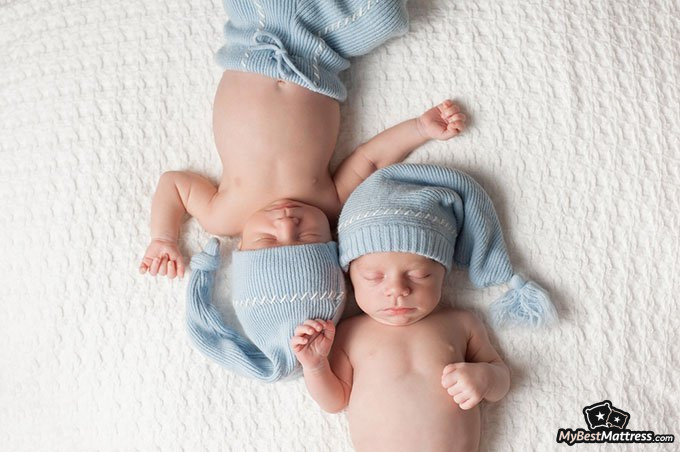 Therefore, stages of sleep differ depending on your age. The sleep cycle that I've presented shows adults' stages of sleep. Later in life, when you will get older, changes in circadian rhythm will appear once again, you will experience less deep sleep, the need for short naps during the day and simply lower quality of rest.
Why is Sleep Important?
You should not only concentrate on different stages of sleep but also know about the importance of sleep. Here are the main benefits of sleep:
Improved concentration and productivity. Since sleep is vital to various brain functions, you will notice the improvement in your memory performance, concentration, and productivity.
Enhanced physical performance. The better sleep you will have, the more physically active you're likely to be.
Lower risk of heart disease and stroke. Studies found[3] that people who sleep less than 7 hours per night have increased health risk factors.
Depression. When asked, 90% of individuals who suffer from depression[4] said that they're experiencing low quality of sleep. Thus, depression and sleep deprivation are highly related.
Better immunity. If you keep getting cold and nothing seems to be fixing this problem, try to improve the quality of your sleep - that should lessen this problem.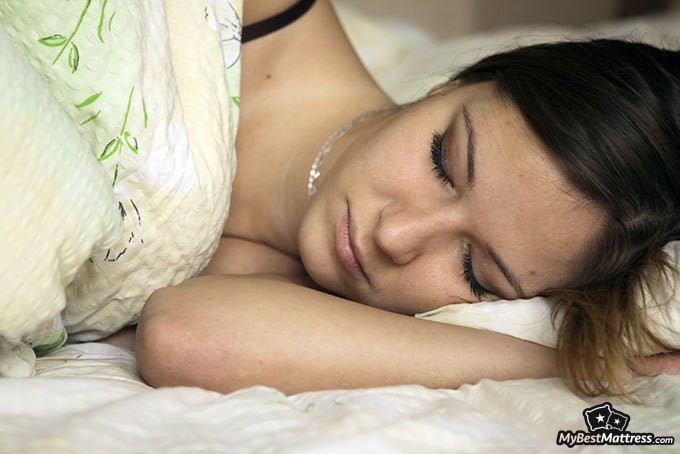 As you can see, sleep has so many beneficial sides. And, while we live in a world where sleep is not our number one priority, you should start making changes. At least get a comfortable mattress that would enhance the quality of your sleep.
Sleep Mechanisms
I've already explained everything you need to know about stages of sleep and different sleep cycles, but before moving to conclusions, there's something else I want to introduce you to - sleep mechanisms.
There are two biological mechanisms that work together with an intention to regulate your sleep and wake cycle. Let's get straight to them:
Circadian rhythms. It's a 24-hour cycle that can influence a variety of processes such as hormone release, sleep-wake cycle, body temperature, eating habits, digestion, and many more bodily functions. If your circadian rhythm is disrupted or abnormal, all of the body processes can get out of control.
Sleep-wake homeostasis. It regulates your need for sleep and works like a timer that controls sleep intensity. If certain disruptions appear, your sleep-wake cycle can get out of order.
There are various causes that can influence your biological mechanism and sleep stages. That includes stress, sleep environment, medications, medical conditions, lifestyle, and other factors.
Therefore, if you take care of yourself, exercise regularly, sleep in a good environment, on a comfortable mattress, sleep mechanism disruptions are very unlikely to appear.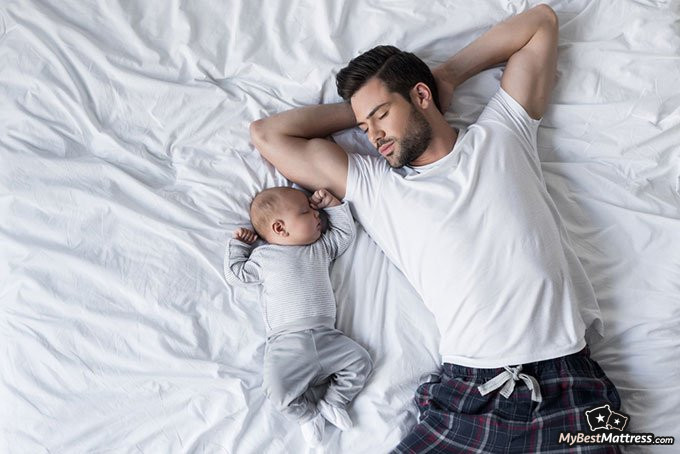 Conclusions
Therefore, as promised, I introduced you to four sleep stages that include three stages of non-REM sleep and the fourth and final stage of REM sleep.
The third stage of the sleep cycle and also the final stage of the non-REM sleep is when you're experiencing the deepest sleep. It's also the stage when most of the parasomnias such as sleepwalking, night terrors, nightmares, teeth grinding, nocturnal sleep-related eating disorder and REM sleep behavior disorder can appear.
The REM stage is the final stage of the sleep cycle. It's also the stage when you experience the most vivid dreams. During the REM stage, your eye movements are rapid and sharp, your blood pressure and heart rate increase almost to the wakefulness.
Changes in sleep cycle appear due to age. Babies sleep longer and wake up frequently. Infants, toddlers, and preschoolers need about 10 hours per night. They also experience the longest periods of deep sleep.
And, as I've mentioned, sleep is important to various psychological and physiological processes, it increases concentration and productivity, enhances physical performance, lower risk of heart diseases and strokes, and provide you with many more benefits. If you have problems with sleep, the first thing you should do is to get a new, comfortable mattress.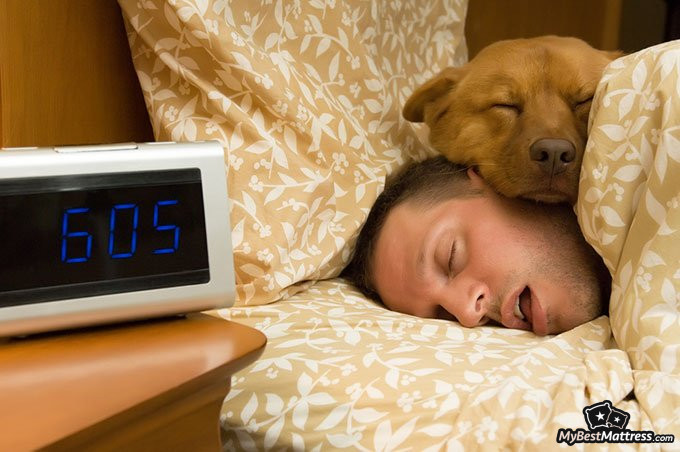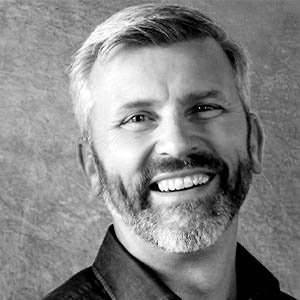 Keith Poorbaugh
Physical Therapist, Owner of Northern Edge Physical Therapy
Scientific References
Contributed by
Keith Poorbaugh
, Physical Therapist, Owner of Northern Edge Physical Therapy
1. Purves D, Augustine GJ, Fitzpatrick D, et al.: 'Stages of Sleep'
2. Helen M. Stallman and Mark Kohler: 'Prevalence of Sleepwalking: A Systematic Review and Meta-Analysis'
3. Cappuccio FP, Cooper D, D'Elia L: 'Sleep duration predicts cardiovascular outcomes: a systematic review and meta-analysis of prospective studies.'
4. Tsuno N, Besset A, Ritchie K.: 'Sleep and depression.'
Leave your honest feedback
Leave your genuine opinion & help thousands of people to choose the best mattress. All feedback, either positive or negative, are accepted as long as they're honest. We do not publish biased feedback or spam. So if you want to share your experience, opinion or give advice - the scene is yours!