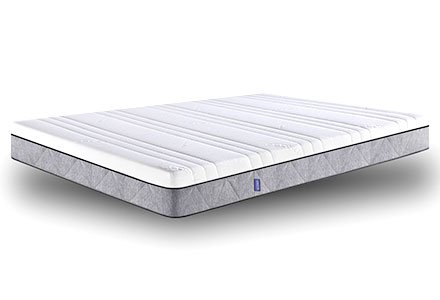 An Australia-based brand, Ecosa has been making some waves in the world of all-foam mattresses. Is it really as good as people claim it to be? Well, that's exactly what we'll be figuring out in this Ecosa mattress review.
We'll be figuring out everything from the Ecosa mattress price all the way to some of the more noticeable issues that customers might have with the bed. At the end of the Ecosa mattress review, we'll be able to craft a solid and fact-based opinion on whether or not Ecosa's worth the money.
TL;DR: Many of the Ecosa mattress reviews emphasize this, but the all-foam mattress is amazing at absorbing motion and conforming to the sleeper's body. That being said, some people might find the bed to be a little too firm, and the edge support isn't really impressive, either.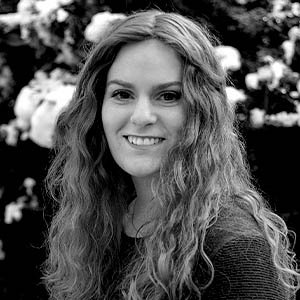 Mushkee Wolf
Certified Gentle Sleep Coach
What are the main things that contribute to the quality of our sleep?
The top few things that contribute to the quality of our sleep are our ability to self regulate, the level of darkness in the room we sleep, how high our sleep drive is, and our comfort level, i.e., mattress, sleepwear, etc.
Pros
Great motion isolation
Good comforming
Flippable design
Cons
Not very suitable for stomach sleepers
Weak edge support
Ecosa Mattress Review: PROS
Let's start by talking about some of the more well-known pros of the Ecosa bed. And on the top of that list, we have the actual construction of the mattress.
A Flippable Mattress
One of the very first things that you'll notice while reading through the Ecosa mattress reviews is going to be the fact that it's a flippable mattress.
What this means is that, depending on your preferred level of firmness, you can flip the mattress upside down at any given time, or simply readjust the layers from inside the bed. This type of a design makes the mattress somewhat universal - whatever amount of firmness it is that you'd like, the mattress will provide.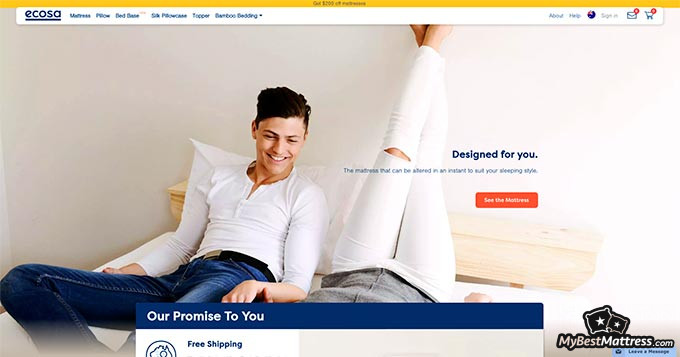 Now, that being said, you will find that quite a few of the Ecosa reviews mention the fact of just how firm the bed truly is. We'll get to that, but for now, just keep in mind that even the softest setting of the mattress is still going to be above-average on the firmness scale.
Latest Saatva Coupon Found:
UP TO $500 OFF
Limited-time Saatva Sale
We're sharing a limited-time Saatva mattress discount with our readers! Grab this deal & enjoy your new mattress with huge discounts.
Expiration date: 29/09/2023
4,042 People Used
Only 83 Left
Famous for Motion Isolation
Remember when I mentioned the fact that Ecosa has been making waves in the foam mattress industry as of late? Well, in this Ecosa mattress review, I can safely state that this is because of the motion isolation that the product provides.
Motion isolation is one of the most important features when choosing a new mattress. Some people tend to think that, if you live alone, motion isolation becomes a secondary feature, since it's "only important when you're sleeping with another person".

I'll admit - there is some truth to that argument. Motion isolation does, indeed, become essential when you sleep with a person who tends to keep on tossing and turning all throughout the night, and keeps waking you up every hour or so. However, if you sleep alone, a mattress that isolates motion is still rather important.
Think about it - some Ecosa mattress reviews have already mentioned this, but motion isolation doesn't only make it so that you don't feel the movements of another person on the mattress - it's also responsible for minimizing the amount that you move, too.
It all has to do with the fact of how well the mattress conforms to your body. And, taking a single look at the above-mentioned Ecosa mattress reviews, it is evident that the Ecosa bed is great at adjusting to your body while you sleep.

Did you know?
Great for Side and Back Sleepers
As I've mentioned at the beginning of this Ecosa mattress review, it is a flippable mattress with multiple options of firmness. I emphasized the fact that this makes the mattress universal - it becomes an optimal option for all types of sleepers out there.

Well, as the widely-spread opinion stands today, Ecosa truly is loved by a few types of sleepers, namely - back and side ones. According to customer Ecosa reviews, back sleepers tend to enjoy this bed the most - because of the adjustable firmness, they are able to choose the layer placement settings that they like, and thus work on alleviating their back pain.
And that's the other thing, too.
Table: Ecosa mattress pressure point alleviation ratings
Ecosa is a good choice if you have back problems[1]. Since the mattress is foam-based, it's designed so that the memory foam would align your spine while you sleep, providing the maximum amount of comfort and eliminating painful pressure points from your body. Seeing that back pain is a very common problem in the 21st century, this feature is heavily appreciated.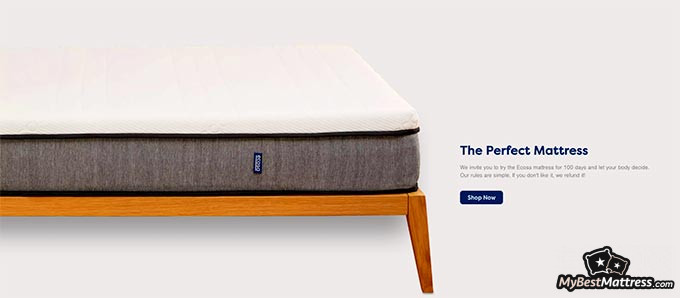 The whole "eliminates back pain" thing doesn't only apply to back sleepers, though. Ecosa mattress reviews from people who like sleeping on their side are somewhat similar - while side sleepers often prefer softer mattresses, it would seem that Ecosa is still loved by a lot of them.
Ecosa Mattress Review: CONS
Now that we've covered the most commonly-referenced features of the Ecosa mattress, let's take a look at some of the more negative Ecosa reviews.
Too Firm for Some
While things like a proper diet[2] and some exercise might impact the quality of your sleep, the same can be said about mattress firmness, too. One of the main things that you'll find referenced when people talk about the negative aspects of Ecosa is the fact that the mattress is, indeed, rather firm. If you choose the firmest settings, it might as well be one of the firmest mattresses we've ever reviewed!

Firmness isn't necessarily a bad thing - there are a lot of people who enjoy the feeling of sleeping on a rock (I'm actually one of those people!). It's really good for your spine health, and I found that I don't feel completely broken when I wake up after accidentally sleeping in for too long.
That said, a lot of people do prefer softer-feeling mattresses. And even with the "softest" layout of the Ecosa mattress layers, the bed is still going to be relatively firm.
Weak Edge Support
If you've ever read some of my other mattress reviews, this might begin to sound like a broken record… Nonetheless, edge support is an important aspect that keeps on coming up everywhere you look while choosing a new bed, so let's just get it out of the way.
While writing this Ecosa mattress review, I've noticed that there are quite a few people who aren't particularly happy with the edge support of the mattress. This shouldn't come as a surprise, though - since the company specializes in foam mattresses, this is something that you'd probably expect by default.
If you want to find something better than this mattress, take a look into the top mattresses. They're not only durable but also give the perfect conforming, motion and sound isolation, and other amazing features.

You see, as far as foam goes, edge support isn't really a thing. The only mattresses that do, indeed, have unparallel edge support are innerspring ones - even latex often can't provide sturdy enough edges.
The strength of the bed's edges is important if you like to place a lot of heavier items, or perhaps even sleep on them yourself. Something definitely worth keeping in mind!
Price
Now, the topic that might change your opinion about the Ecosa mattress completely (either for better or for worse) - the Ecosa mattress price.
What is the Ecosa mattress price?
Take a look at all of the pricing options available over at Ecosa (as of writing this article, at least - they might change at any given time):
Ecosa offers quite a few different mattress options to choose from. And, by the looks of things, the price tags really don't bite! Honestly, when you consider all of the pros, cons and other features of the mattress, the prices seem to represent all of that pretty well.
Table: Ecosa mattress shipping, trial and warranty information
Finally, if you decide to purchase the Ecosa mattress, you'll receive a 100-night trial, and a generous 15-year mattress warranty (the standard warranty that you could expect to get with most other mattress providers is around the 10-year mark).
Here is The Best Saatva Offer I Found:
UP TO $500 OFF
Limited-time Saatva Sale
We're sharing a limited-time Saatva mattress discount with our readers! Grab this deal & enjoy your new mattress with huge discounts.
Expiration date: 29/09/2023
4,042 People Used
Only 83 Left
Conclusions
So, by now, we've covered everything from the pros of the mattress, all the way to the more prominent cons that you might encounter once you've purchased the bed.
Do the prices of the different mattress sizes represent the quality of the product? Is Ecosa really worth the investment?
Yes. And no.
Before you click away in a surge of anger and disappointment of me not giving you a direct answer, let me explain. First, I'll address the "yes" part.
Ecosa a great product for people who are looking for a foam mattress that would be suitable for side or back sleepers. It comes equipped with great motion isolation and conforming abilities. On top of that, the fact that it's a flippable mattress makes it that much better - you'll be able to adjust the firmness options to your liking.
However, there is a "but".
While Ecosa is a decent choice for people who don't have any specific wants and needs out of a mattress, there are actually better options around, that - for the same Ecosa mattress price range - offer some more specific, niche benefits. If you care about temperature neutrality, bounciness and a whole lot of other specific features of a bed, well…
Let's just say that it's possible to find some alternatives.
As it stands today, the answer to the question of whether you'll enjoy your experience with Ecosa is very situation and preference-dependent. That being said, don't forget the 100-night sleep trial - after testing the mattress for more than 3 months, you should definitely be able to know if it lives up to your expectations or not.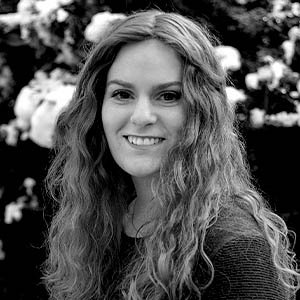 Mushkee Wolf
Certified Gentle Sleep Coach
Contributed By Mushkee Wolf, Certified Gentle Sleep Coach
Mushkee is a Certified Gentle Sleep Coach as well as a loving mom of a 3-year-old boy and 18-month-old toddler. The comprehensive baby sleep coach training, as well as Mushkee's own experience with...
Read Full Bio...
Scientific References
Contributed by
Mushkee Wolf
, Certified Gentle Sleep Coach
1. Kovacs FM, Abraira V, Peña A, et al.: 'Effect of firmness of mattress on chronic non-specific low-back pain: randomised, double-blind, controlled, multicentre trial.'
2. Isaac J. Perron, BS, Allan I. Pack, MBChB, PhD, and Sigrid Veasey, MD: 'Diet/Energy Balance Affect Sleep and Wakefulness Independent of Body Weight'
Leave your honest Ecosa review
Leave your genuine opinion & help thousands of people to choose the best mattress. All reviews, either positive or negative, are accepted as long as they're honest. We do not publish biased reviews or spam. So if you want to share your experience, opinion or give advice - the scene is yours!