Mattress pads are often overlooked. The majority of sleepers think of this bed item as "nice to have". However, it's way more than that.
Mattress pads are multifunctional. They not only provide you with additional softness and comfort but also protect your mattress from liquids, dirt, and other harms. Even though some sleepers purchase it together with a new mattress, its main function is to add comfort to your old bed that's already worn off. Based on the research[1], older beds reduce the quality of your sleep and can increase stress-related issues.
Even though there are hundreds of products, only some of them deserve to be called "the best mattress pad". To find these products, I've performed a thorough analysis of customers' reviews and now can offer to you the best mattress pads:
Now, before running straight into each of the reviews, I want to introduce you to the most common mattress toppers and the general information about them. When you'll have the knowledge, it will be easier to decide which is the best mattress pad for you.
Best Mattress Pad: Intro
To begin with, some of you might consider that mattress pads are the same thing as mattress toppers or protectors but there's a huge difference.
Mattress pad, as I've already said, is created to breath new life into your old bed. Protector, on the other hand, is designed for the main purpose to secure your mattress from dirt, spills, and other conceivable harms. And mattress topper is aimed to add softness or firmness to your mattress.
Now, even though some mattress pads are waterproof and offer protection against spills, it's not the main purpose that they're created for. So, they will defend your mattress against stains better than toppers but not as good as mattress protectors.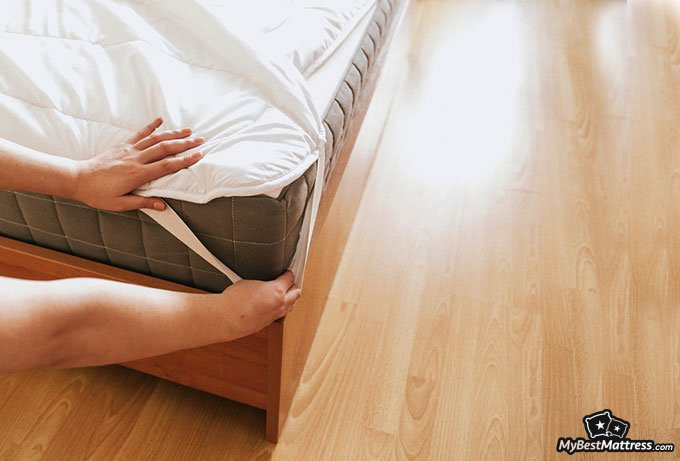 The last major difference is the hypoallergenic qualities. Mattress pads that are hypoallergenic are not so easy to find, whereas protectors are often designed specifically for allergic people.
I believe you see the main difference between these three products now. Now, let's move to different types of mattress pads to make it all super clear. Here they are:
Now that you're aware of the features of different mattress pads, it's time to find the best mattress pad for you.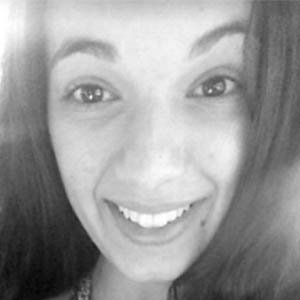 Brittany Ferri
Occupational Therapist, CPRP
What is the most important feature that a good mattress should have?
I believe that comfort should be one of the major features of any mattress. Some people may have doctor or therapist recommendations: avoid coils if you have back problems or spine injuries, opt for a latex mattress if you have dust or dander allergies, etc. While listening to these professionals is important, you need to be comfortable to fall asleep, and you should let them know if these options are not working for you. Ask them for additional tips to make these mattresses more to your liking. You may be advised to try foam toppers, egg crates, or heated mattress pads that can be used to alter firmness and temperature.
Ranks #1 out of 5 Mattresses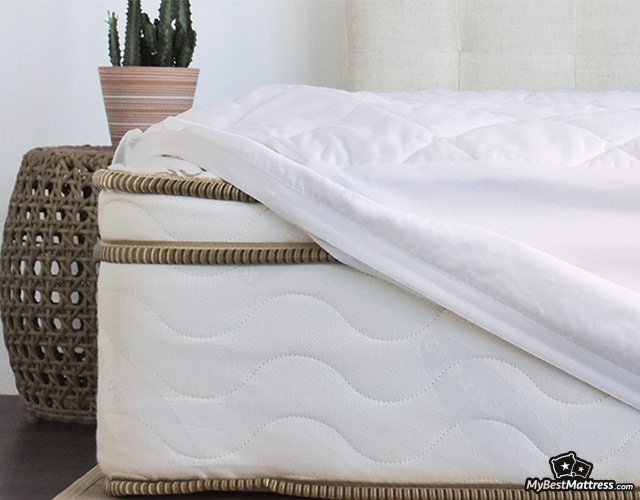 Things we liked:
+ Made of certified 300 thread count organic cotton
+ Super breathable
+ Adds softness and alleviates pressure points
Things we didn't like:
- Not all prefer adding plushness to mattress
Saatva's Organic mattress pad was evaluated as the best by the sleepers. It's made of 100% certified 300 thread count organic cotton that not only adds additional softness and comfort but is also super breathable. So, that's perfect for sleepers who experience nightly sweats.
Saatva positions themselves as respectful to the environment. That's why they use the Global Organic Textile Standard (GOTS) certified materials that are chemical-free. So, this is definitely the best mattress pad, especially for individuals who value ecology.
Pad itself is diamond-patterned. The stitches allow the cotton to stay in place as well as to maintain the structure of the pad. The elastic band can adapt to any mattress thickness up to 16". It also helps to maintain the pad in the right place, even if you're having bad dreams.
What's amazing is that you can simply wash it in the machine on gentle settings. So, it's super simple to keep it clean and fresh.
What is Saatva Organic Mattress Pad Price?
Organic products tend to be rather expensive, especially when it's the best mattress pad we have in mind. So, take a look into the Saatva's Organic Mattress Pad pricing:
Note that all prices in the "best mattress pad" list are provided without discounts and at the current pricing. So, they might be slightly different by the time you're reading this article.
As you can see, even though Saatva offers the best mattress pad, they keep prices at an optimal range. You can also try it free for 45 days and get a 1-year warranty. By the way, since Saatva offers various deals regularly, you can find each of the current offers here.
Ranks #2 out of 5 Mattresses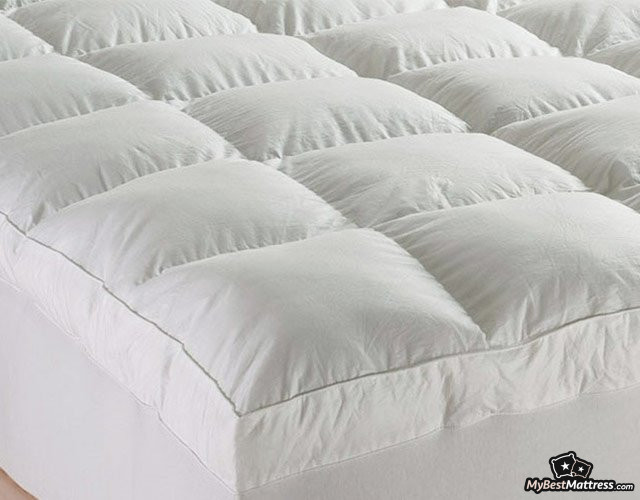 Things we liked:
+ Oeko-Tex certified materials
+ Stays in place
+ Exceptional cooling
Things we didn't like:
Puffy is often considered the best cooling mattress pad. And for a good reason. The pad is designed using Oeko-Tex certified materials that are completely chemical-free.
It's made of 383 thread count cotton that is the perfect harmony between softness and breathability. What is more, the Puffy mattress pad is perfect for those who have a firm mattress and want to add some plushness without making it hot.
Box-stitching makes sure the pieces of cotton stay in place and, at the same time, give your mattress luxurious sensation, even if your bed is no longer attractive.
Moving further, the pad comes with durable stretch pockets that allow you to add it on any mattress up to 15" tall. The stretchable pockets will keep the Puffy's pad in the same place no matter how much you move.
You can wash it in the machine. Since only quality materials are used, it will stay like new after multiple washes.
How much Does the Puffy Mattress Pad Cost?
Since Puffy is made of certified and chemical-free cotton, and is often considered the best cooling pad, it does come with a price. Have a look:
As you can see, it's slightly more expensive than Saatva's pad, however, it maintains a great price-quality ratio. What's more, you get a 101-night sleep trial and an exceptional lifetime warranty.
Ranks #3 out of 5 Mattresses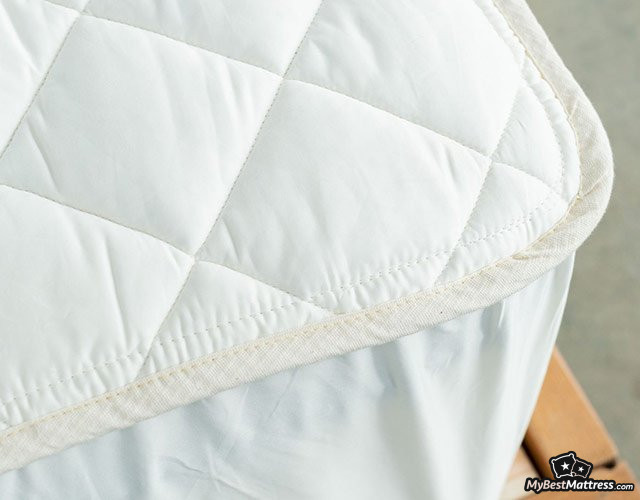 Things we liked:
+ Luxurious feel
+ Organic certified cotton
+ Breathable 400 thread count cotton
Things we didn't like:
- Some sleepers lack puffiness
Avocado offers both pad and protector in one place. It's made of 100% GOTS organic certified, 400 thread-count long-staple ticking cotton. Unlike the majority of other mattress pads, it not only feels but also looks luxurious.
What is more, the cotton is super breathable, soft, and absorbent. It will protect your mattress from human accidents such as stains, liquids, and dirt. Avocado doesn't use any chemical finishes but that also means that it's not 100% water-resistant.
Based on the mattress pad reviews, as a protector Avocado is not the best option, however, as a mattress pad, it's definitely one of the best products out there.
The pad is super easy to clean. You can machine wash it using an eco-conscious laundry detergent. Even after multiple washes, it will maintain it's form - diamond-stitching keeps cotton in intact.
What is Avocado Organic Cotton Mattress Pad Pricing?
Let's move to Avocado mattress pad pricing:
The prices are exactly what you can expect from one of the best mattress pads. Even though it's not the cheapest alternative, high-quality, durable materials have their value. And you can easily get it for less by taking advantage of the best deals.
Ranks #4 out of 5 Mattresses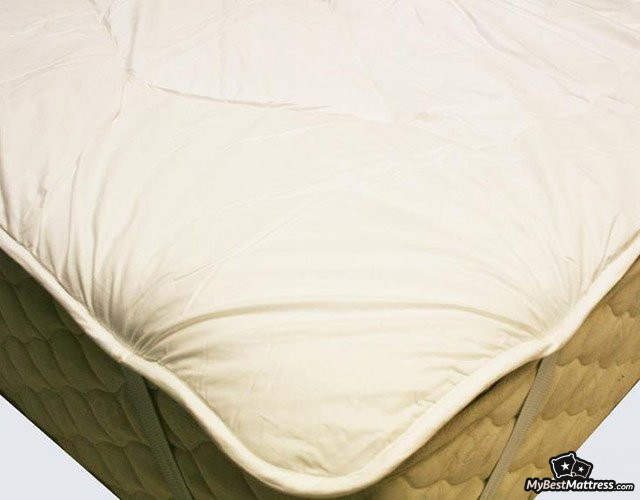 Things we liked:
+ 100% Premium Australian wool
+ Organic sateen cotton for cover
+ Exceptional cooling
Things we didn't like:
Pads made of organic wool are the perfect alternative to best heated mattress pads. So, instead of purchasing an electric product, choose the natural OrganicTextiles wool mattress pad.
This pad is filled with 100% Premium Australian Wool and uses 100% organic sateen cotton for cover. Wool works perfectly at regulating body temperature and quickly soaks moisture to provide you with a pleasant nighttime sleep. That's why it's also one of the best cooling mattress pads.
If your mattress is too firm, you can also use the OrganicTextiles wool mattress pad to make it softer. So, you can adjust your mattress feel without purchasing a new mattress. You can use it for all mattresses that are up to 17" tall. Elastic bands will keep it in place.
You can machine wash it on a gentle cycle, in cold water only. So, the maintenance does not require lots of effort.
What is OrganicTextiles Wool Mattress Pad Pricing?
Many sleepers evaluated OrganicTextiles product as the best mattress pad, however, it can be out of the price range for some. Take a look:
As you can see, the wool pad requires investment, however, to make sure you're purchasing the right product, OrganicTextiles gives you a 30-night sleep trial. Based on mattress pad reviews, it helps to make the right decision.
Ranks #5 out of 5 Mattresses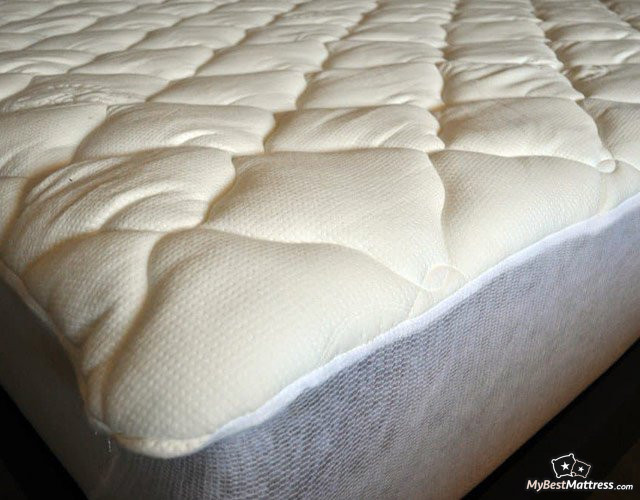 Things we liked:
+ Breathable
+ Extra plush and silky feel
+ Invisible on mattress
Things we didn't like:
- Some sleepers are concerned about quality
eLuxury offers an exceptional product - an extra thick bamboo mattress pad that's being used in luxurious hotels. It's extra plush and feels silky to skin. Since bamboo fabric is super breathable, you will never sleep hot. So, if you're looking for the best heated mattress pad, it won't be a great choice for you.
The top of the mattress pad is made of 70% polyester and 30% rayon. It keeps the mattress design intact and prolongs the durability. The inside of the topper is filled with cluster fiber filling that manages to trap air and, this way, maintain the shape longer.
eLuxury Bamboo mattress pad provides additional pressure point relief and softens your mattress. So, it's not great if you aim for a firmer mattress. And if you're looking for an organic product, it won't be the right choice.
It's recommended to wash this pad in cold water on a gentle cycle, and dry without using heat. However, based on the best mattress pad reviews, the condition of the pad strongly decreased after washing it.
What is ELuxury Bamboo Mattress Pad Pricing?
ELuxury offers one of the cheapest mattress pads. Take a look into the pice and size options:
As you can see, you can spare your savings significantly by purchasing the ELuxury Bamboo mattress pad, however, maybe it's worth adding a few dollars and getting the best mattress pad? Think about it.
Conclusions
Therefore, finding the best mattress pad might not be as easy as it seems, however, when you know what qualities you're looking for, it gets way less complicated. For now, Saatva manages to offer the best mattress pad of them all.
It's made of organic cotton, is breathable, absorbing, looks luxurious, and is super durable. If you want to improve your old mattress, then you can simply add it to the top. It fits any mattress up to 16" tall. Of course, if you're aiming for the best experience, you should also get a mattress for your personal needs. You can find some recommended options here.
By the way, we have gathered all the special deals, so, you can discover mattresses and pads for much lower pricing.
Hopefully, I helped you to decide and you've managed to find the best mattress pad based on your needs.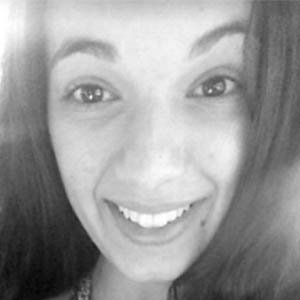 Brittany Ferri
Occupational Therapist, CPRP
Contributed By Brittany Ferri, Occupational Therapist, CPRP
As an occupational therapist, Brittany takes a client-centered approach to look at a person's environment, interactions, habits, and function to determine the best way to improve their health statu...
Read Full Bio...
Scientific References
Contributed by Brittany Ferri, Occupational Therapist, CPRP

1. Bert H. Jacobson, Ali Boolani, and Doug B. Smith: 'Changes in back pain, sleep quality, and perceived stress after introduction of new bedding systems'

2. Mirim Shin, Mark Halaki, and Paul Swan: 'The effects of fabric for sleepwear and bedding on sleep at ambient temperatures of 17°C and 22°C'



Leave your honest Best Mattress Pad review
Leave your genuine opinion & help thousands of people to choose the best mattress. All reviews, either positive or negative, are accepted as long as they're honest. We do not publish biased reviews or spam. So if you want to share your experience, opinion or give advice - the scene is yours!