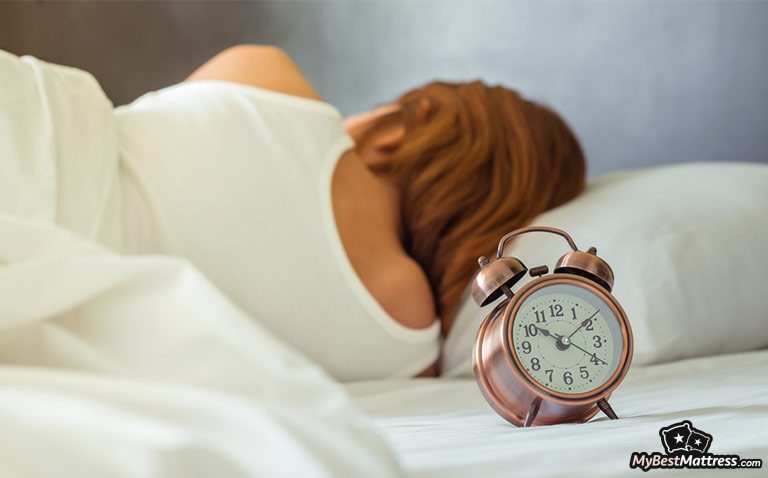 After an exhausting day, you go through your bed routine and rush to sleep. But, when you lay down… nothing happens. You keep struggling, changing your sleeping positions, but the time keeps running and you get even more frustrated. The more time passes by, the more difficult it gets to relax and rest.
If this scenario sounds familiar, then this article will be highly helpful - you will finally get tips on how to fall asleep fast that actually work!
I will start off with the setting environment, that is the very first step that will have a major impact on your sleep. Furthermore, I will go through untraditional techniques on how to fall asleep that you may have never heard before and will explain how they can be implemented.
After reading this article, you will know many ways to fall asleep fast and will be able to start employing these techniques right away.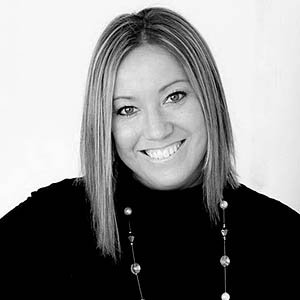 Annie Schlecht
Occupational Therapist, Certified Pediatric & Adult Sleep Consultant
What is the most effective way for falling asleep quickly?
Having a solid bedtime routine in place will help you fall asleep quickly. My routine consists of skin care/teeth regimen, a foot rub with essential oils, gratitude journaling, and then deep breathing/meditation. I sleep like a boss!
How to Fall Asleep: Setting Your Environment
Before moving to more untraditional ways to fall asleep, you should make sure that your sleeping environment is set properly. Thus, before further ado, if you want to find out how to fall asleep faster, you should first implement these tips.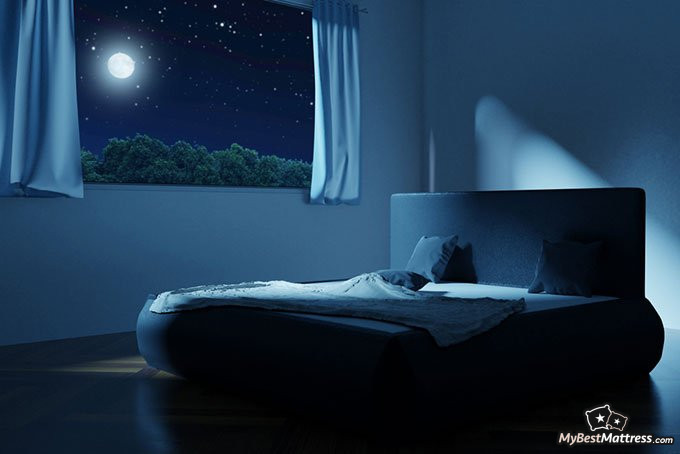 Sleep in a cool environment. When you fall asleep, your body temperature drops by 2-3°F or 1,5°C, meaning that you should also make sure that your room temperature is lower[1] than during the day. However, as you shouldn't make your room too hot, you should also make sure that you're not sleeping too cool. The optimal room temperature for sleeping is about 18°C.
Take a hot shower or bath before bed. When you're exposed to a hot temperature, the body can't hold on to the heat and sends it to your skin surface, this way, your body radiates the inner heat to the environment. Then, your core body temperature decreases. It's a way to signalize your body that it's time to sleep.
Avoid caffeine and nicotine. Such products as coffee, cola, nicotine are stimulants that wear off in about 8 hours. Also, try not to eat before sleep, rather eat dinner 4 hours before going to bed. If you want something badly, eat a healthy snack.
Exercise. Physical activities are highly associated with quality sleep. When you exercise, your brain produces higher levels of serotonin[2] which leads to an increase in sleep quality and duration. However, if you exercise before going to bed, you should keep it calm and relaxing, stimulating activities will do only harm.
Put away the clock. Seeing how much time you've spent just laying there being unable to sleep is totally unhelpful and only leads to desperation. The longer you stay up, the more difficult it gets to calm down and fall asleep. Studies show that "clock-watching" is common amongst people who are suffering from insomnia, and leads to frustration about sleepiness.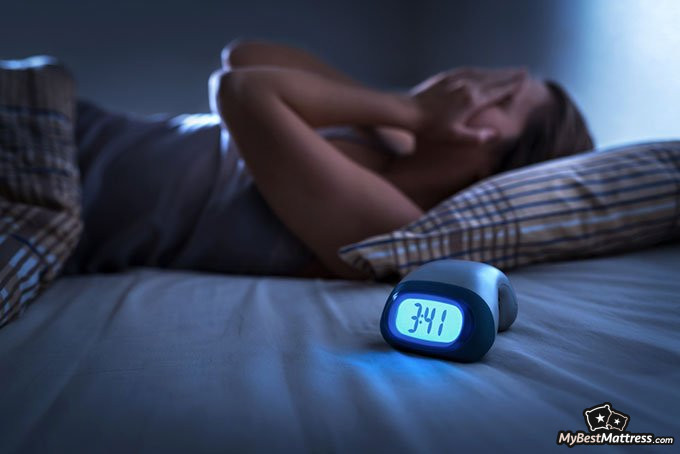 Sun exposure. Every individual needs to get enough light during the day and dark during the night. It's known that a person needs to spend at least 30 minutes per day being exposed to natural daylight. When you're ready to fall asleep, turn all the lights off and draw the curtains. Darkness will boost the production of melatonin[3] (sleep hormone) and your body will start sinking into the drowsiness.
Aromatherapy. It's a widespread method amongst people who suffer from trouble falling asleep. It's not just smoke being blown into your eyes, the studies showed that aromatherapy has a beneficial side on the quality of the sleep. Choose the calming oils, such as lavender and damask rose - they're the most popular among people who're looking for the best ways on how to fall asleep.
Get the right mattress. Finding the perfect mattress for yourself is way more important than you think. The main aspect that you should pay attention to is mattress firmness. If you're a lightweight sleeper, you should consider softer options, if you're a heavier person, then choose a firmer bed. And, of course, medium sleepers should pick medium or medium-firm alternatives.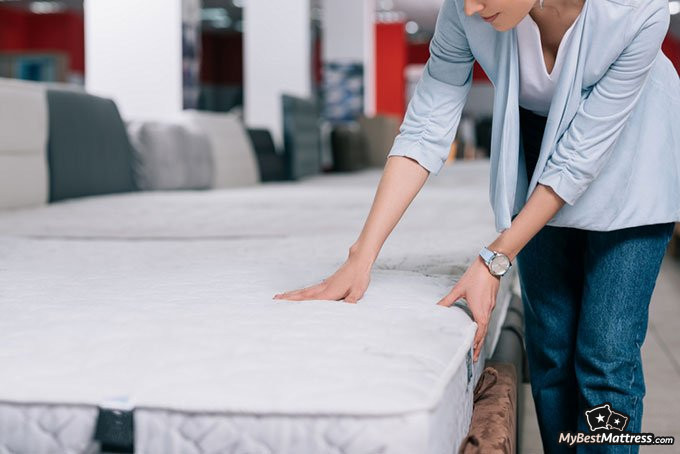 If you want to find out more about how to choose the right mattress for yourself based on the sleeping position, weight, and other personal preferences, you can check this guide. And, if you don't know which mattress to choose, take a look into the top mattress providers (according to the sleepers) and pick the perfect option.
Relax before bed. Don't do any stimulating activities before going to bed. Rather find something that calms you down. Try reading a book, doing yoga, meditating, and other relaxing activities that will be beneficial to your sleep as well as your body and mind.
These are setting rules for people who keep struggling to fall asleep. However, it's possible that you've already tried these tips but still lay in your bed, feeling tired but not knowing what else to do… again.
How to Fall Asleep Fast: Untraditional Techniques
As promised I've introduced you with a bedroom setting that can be the answer to your question - "how to fall asleep?". But if you're struggling with the frustration of not being able to sleep for quite some time, you may have already known these tips.
That's why I did my homework and dug deeper into the untraditional techniques that can truly be the answer to your question and allow you to have quality sleep. Check them out.
Military Technique - 5 Easy Steps on How to Fall Asleep
Want to find out how to fall asleep in 2 minutes? Then you're on the right track. Almost everyone who starts practicing the Military Sleeping technique can fall asleep faster than ever before.
If you want this technique to work, you need to practice it for quite some time (about six weeks) and then enjoy the ability to not only get more rest but to actually fall asleep in 2 minutes! The military technique works for 96% of people who practice it.
Follow these steps and learn how to fall asleep faster:
Relax your face muscles. If you find it too difficult to do, then first tighten them up in a wincing motion, and then gradually loosen your muscles. Make sure your tongue is also rested (it can hang anywhere in your mouth).
Once your face is relaxed, it's time to loosen your shoulders. Simply allow for gravity to work and pull them towards the ground. Do the same with your hands, fingers, etc.
Throughout this process, you should breathe in and out slowly while listening to the sound of your breath. Then start relaxing your chest, tights, and lower legs, until your body feels as light as a cloud.
Then move to your mind. It has to be clear and relaxed as well. Let your mind pass, leaving nothing but peace.
The final step is to think about something relaxing. Imagine gently swaying in the hammock, or lying in the canoe in the calm lake. If it's not working or you have a bad imagination, then repeat the words "don't think" 10 times. That supposed to help you fall asleep in about 10 seconds.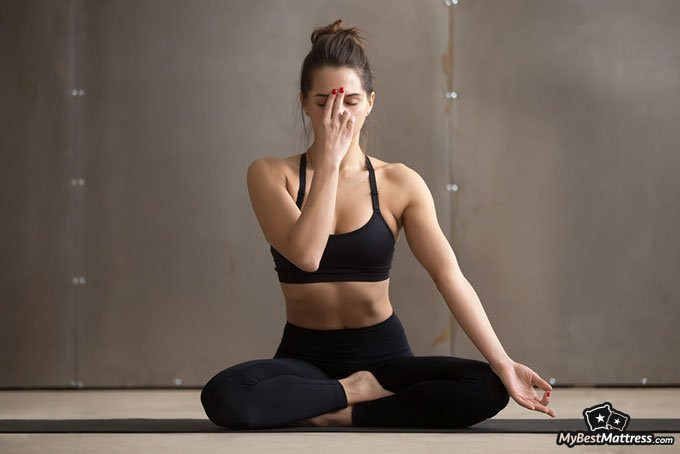 The military technique has already helped so many people who were eager to find out how to fall asleep faster. If you want to be one of them, you should also start practicing right now.
Latest Saatva Coupon Found:
UP TO $500 OFF
Limited-time Saatva Sale
We're sharing a limited-time Saatva mattress discount with our readers! Grab this deal & enjoy your new mattress with huge discounts.
Expiration date: 05/12/2023
4,042 People Used
Only 83 Left
4-7-8 Breathing Technique
Another method that will show you how to fall asleep faster is called the "4-7-8 breathing technique". Let me explain how it works.
Find a comfortable sitting position.
Exhale through the mouth to empty the lungs of air.
Breathe in through the nose slowly for 4 seconds.
Hold the breath for 7 seconds.
Exhale through the mouth for 8 seconds forcefully, making a "whoosh" sound.
Repeat each of the breathing steps for up to 4 times.
According to the dr. Andrew Weil, who teaches the 4-7-8 breathing technique, it can help you to fall asleep faster, controlling anger, reducing anxiety, and even having better control of cravings.
If you want to feel the results faster, you can practice this breathing technique two times per day. However, you shouldn't perform more than 4 cycles per session until you're experienced enough to go an extra mile.

Did you know?
PMR (Progressive Muscle Relaxation)
PMR also called a deep muscle relaxation that helps you to relax and fight insomnia. This technique can be learned by almost everyone and should be practiced 20 minutes per day. If you want to learn how to fall asleep fast, follow these steps:
While slowly inhaling, contract one muscle group and keep it for 5 or even 10 seconds. Then exhale and quickly loosen your muscles.
Take a short break - 10 or 20 seconds, and continue with another muscle group. Exhale and release the tension once again.
Try to feel the changes that are happening in specific muscle groups. You can imagine how stress is flowing out of your body and simply relax.
Continue relaxing each of the muscle groups until you start falling asleep.
If you haven't gone through each of the muscle groups, that's completely fine. Once you feel the need for sleep, allow yourself to rest.
This is one of the best methods to learn how to fall asleep easier. This technique is useful for all, especially people who are suffering from insomnia.
Acupressure for Sleep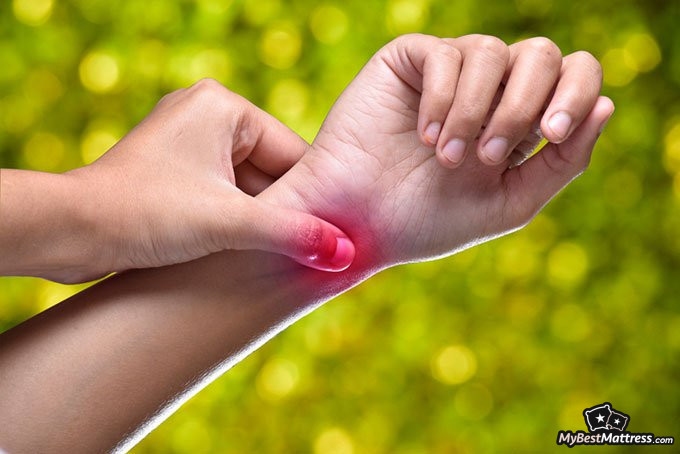 Even though there's very little research that would prove that acupressure really works, the majority of the people who've tried it, said that it was helpful falling asleep.
While there are many points in acupressure, only the specific points can help you to fall asleep. Here are a few acupressure points that can treat insomnia:
Spirit gate. The point below the pinkie finger, in the crease of your outer wrist.
Wind pool. The point on the back of your neck.
Three yin intersection. On the inner leg, above the ankle.
You should check out some videos on YouTube to understand how the process actually looks like.
Hopefully, these methods on how to fall asleep fast and easy will be helpful. Just be patient and keep trying to master them.
Sleep-Enhancing Supplements
While trying different ways to fall asleep, you should consider taking sleep-enhancing supplements that are proven to be really helpful:
Melatonin. The natural hormone that our body produces. It can be also taken as a supplement[4] with an intention to regulate the sleep-wake cycle.
Theanine. Increases relaxation and lowers stress.
GABA. People who suffer from insomnia, usually have low levels of GABA. Thus, this supplement can be taken to relax and fall asleep.
Note. Always remember that before taking supplements and medicine, contact your doctor.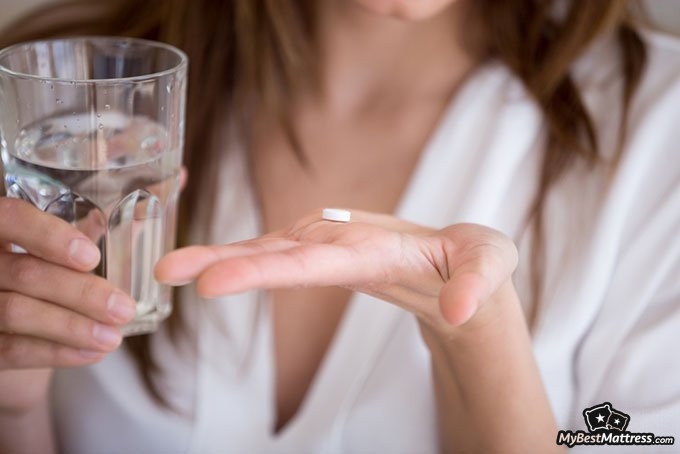 Conclusions
Therefore, before bringing in the major changes in your lifestyle, you should begin with the basics.
First, take care of your bedroom environment, make sure it's dark and cool when you're ready to go to sleep. Also, get a comfortable mattress that would provide the needed level of pressure and support together with conforming.
After that, begin changing your lifestyle - exercise more, drink less coffee, avoid nicotine, especially before bed. What's more, do something relaxing before going to sleep, such as reading a book or meditating.
Another great advice is to hide your watch - every time you lay there, unable to fall asleep, it frustrates you even more. And, take a hot shower or bath just before going to sleep - when your body will start cooling itself, you will feel extremely sleepy.
If these simple tips don't seem to be working, you can always try untraditional breathing techniques, such as the Military method, 4-7-8 breathing technique, progressive muscle relaxation and acupressure for sleep.
Try each of these methods one by one, be patient, and you will get the results.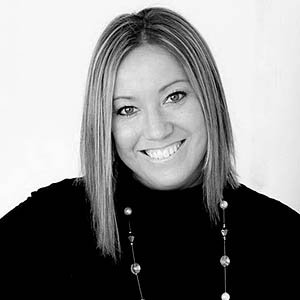 Annie Schlecht
Occupational Therapist, Certified Pediatric & Adult Sleep Consultant
Contributed By Annie Schlecht, Occupational Therapist, Certified Pediatric & Adult Sleep Consultant
Annie Schlecht, a founder of Zen Sleep Consulting, is an occupational therapist, certified pediatric and adult sleep consultant, Reiki practitioner, and infant massage instructor. She helps people ...
Read Full Bio...
Scientific References
Contributed by
Annie Schlecht
, Occupational Therapist, Certified Pediatric & Adult Sleep Consultant
1. Okamoto-Mizuno K, Mizuno K: 'Effects of thermal environment on sleep and circadian rhythm.'
2. Melancon MO, Lorrain D, Dionne IJ: 'Exercise and sleep in aging: emphasis on serotonin.'
3. Trivedi AK, Kumar V: 'Melatonin: an internal signal for daily and seasonal timing.'
4. Lemoine P, Nir T, Laudon M, Zisapel N: 'Prolonged-release melatonin improves sleep quality and morning alertness in insomnia patients aged 55 years and older and has no withdrawal effects.'
Leave your honest feedback
Leave your genuine opinion & help thousands of people to choose the best mattress. All feedback, either positive or negative, are accepted as long as they're honest. We do not publish biased feedback or spam. So if you want to share your experience, opinion or give advice - the scene is yours!