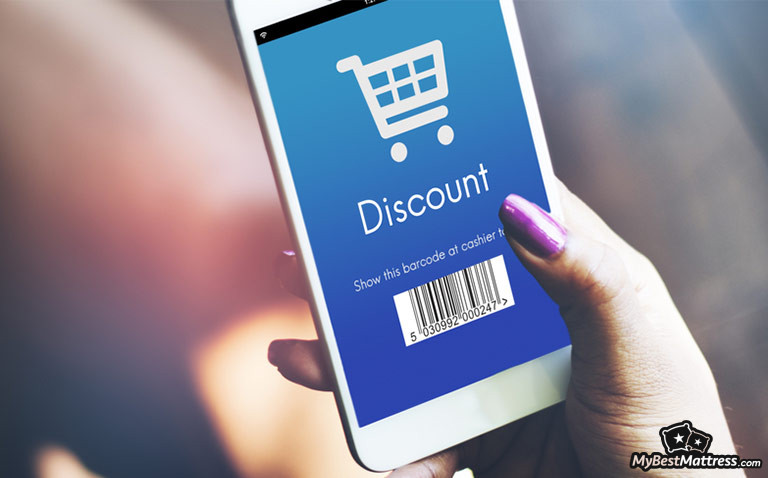 Over time, mattresses have gained the reputation of maintaining high prices that are way above their actual value. That's why the majority of mattress providers can offer you amazing deals and discounts. However, even though we all want to find the best deals, the main question is, when is the best time to buy a mattress?
You probably know that the major aspect affecting the mattress price is the timing you decide to purchase it. During the specific times of the year, you'll be able to get a significant price markdown that will spare your savings significantly.
In this article, I will reveal the best time to buy a mattress online, special promotions, May sales, and provide you with some great tips on how to save your money when buying a mattress both online and in-store.
Best Time to Buy a Mattress: In-Store or Online?
I know that the majority of you are wondering whether it's better to purchase a mattress in-store or online. I'd say that each of these processes comes with pros and cons.
When purchasing a mattress in-store, you get the opportunity to try it out, lay down and make sure it's the right option for you. What is more, you can try various different beds at the same time and talk to the consultant when needed.
On the other hand, when buying a mattress online, you can easily check multiple brands and see what they're offering without leaving home. What is more, you get an amazing value and have as much time as you want to do the research. Moreover, the majority of the online mattress brands will deliver the chosen products straight to your doorstep without charging extra.
Based on Deloitte's 2023 holiday retail survey[1], people choose to shop more online rather than in-store. It indicates that people are no longer afraid to purchase products online - neither should you. Take a look into the data below: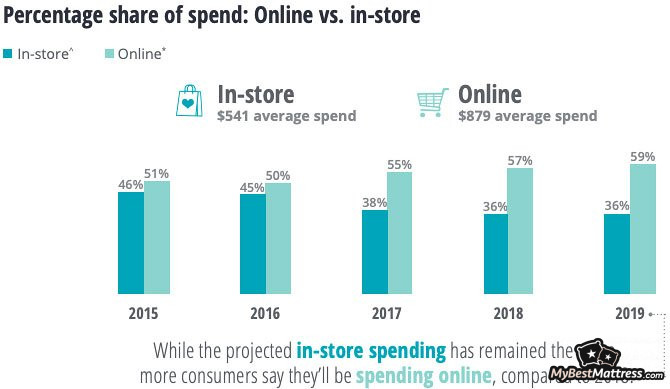 As you can see, the contrast between the amount of money spend in-store and online grows every year. Even more purchases online can be expected the next year.
When is the Best Time to Buy a Mattress Online?
Years back, we couldn't have imagined purchasing a bed online, however, with such a growth of online mattress industry, our shopping habits completely changed.
When online mattress stores appeared at first, the prices were way too high for the mortals. However, once the competition appeared, it helped to bring the pricing down and made it affordable for almost everyone.
Now, with such a variety of mattress retailers, customers have the ability to pick from a wide range of mattress types and designs and get them delivered straight to the doorstep, usually, for free. Some even offer White Glove delivery, which means that they not only deliver your mattress but also set it up and get rid of your old bed, if you prefer. Needless to say, purchasing a new mattress is now easier than ever.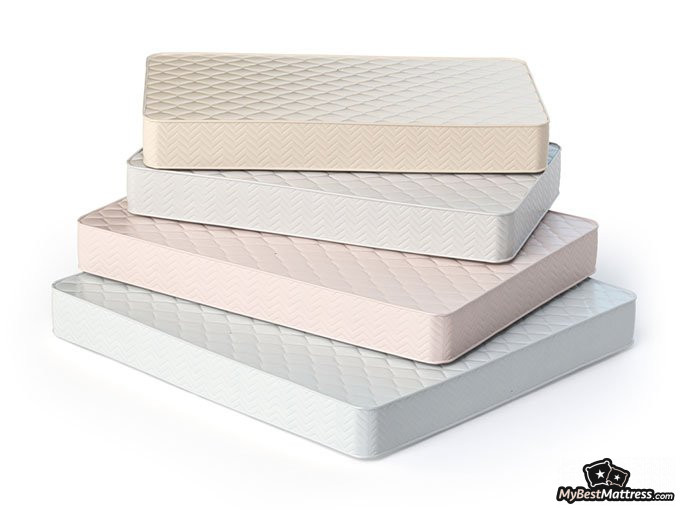 Since mattress providers feel competition between one another, they started offering special deals and promotions during the holidays and other exceptional occasions. Thus, all you need to know is the best time to buy a mattress and you'll be able to find offers that will significantly impact the end price.
There's one super important aspect to remember about discounts. You might come across the "flash deals" that are, in most cases, limited. If this happens, you should be ready to purchase a mattress at the exact same moment or you'll miss the deal. But there are also limited-time discounts that define the end of the promotion, and other amazing offers that give you some time to think. So, let's find out when is the best time to buy a mattress.
Black Friday
Black Friday is known all around the world, not only as the best time to buy a mattress but also as the best timing to purchase anything you need for the lowest pricing. Black Friday follows right after Thanksgiving that is celebrated on the fourth Thursday of November.
Did you know that the first time the term "Black Friday" was used to describe the financial crisis, specifically, the crash of the U.S. gold market on September 24, 1869? And that the first post-Thanksgiving advertised shopping appeared in 1924, during their Thanksgiving Day Parade in New York?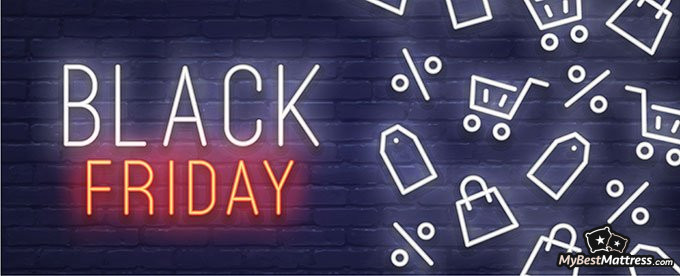 Thus, at first Black Friday sales were only applied to physical shops but since now many retailers sell their products online, they need to decrease the pricing as well to compete with other stores. Needless to say, I'm entirely assured that Black Friday is the best time to buy a mattress.
Cyber Monday
Cyber Monday refers to Monday which comes right after Thanksgiving. Cyber Monday is often considered as the best time to buy mattress online. During this day, most of the online merchants provide special discounts and promotions for their products. You'll see that online stores start advertising their Cyber Monday deals in advance. They can cut pricing in half, offer "1+1" deals, and so much more.
Cyber Monday occurred much later than the Black Friday sales, with an intention to encourage people to buy products online and promote such businesses. The term was created by Ellen Davis of the National Retail Federation and Scott Silverman, and was first used on November 28, 2005.
In 2018, people spend the most during Cyber Monday sales[2] - $7.87 billion, even more than during Black Friday or Thanksgiving sales. See for yourself: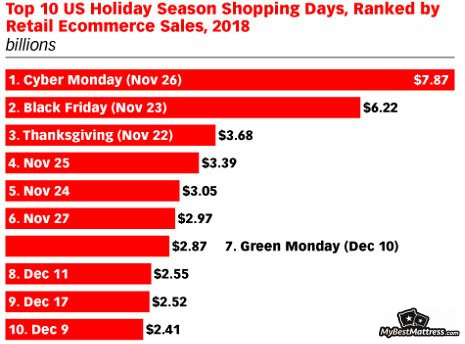 If you're interested in Cyber Monday coupon codes, then you can check the available offers here.
Labor Day
Labor Day is celebrated every year on the first Monday of September to acclaim the American workers. It's known for the major sales both online and in-store. Due to this, the majority of the mattress brands cut the prices of their beds and other sleep products.
So, it's a perfect opportunity to purchase a top-quality bed without paying a fortune. You can find the best providers here. What's surprising is that they don't keep their prices high.
Memorial Day
Memorial Day is aimed to remember and honor the military personnel who died while serving in the United States Armed Forces. It occurs every year, on the last Monday of May. During this holiday, the majority of the mattress carry out the last sales to clear the inventory and prepare for the new models. That's why many say that it's the best time to buy a mattress.
Since the best offers can be difficult to follow, you can find everything here - we manually pick and test each of the most recent mattress coupons.
4th of July
Mattress providers often celebrate America's Independence Day by offering significant deals and promotions. Since new mattress models come in June, you'll have an opportunity to take advantage of the very first sales and get significant discounts for the new bed designs. To find the 4th of July offers, go here.
Columbus Day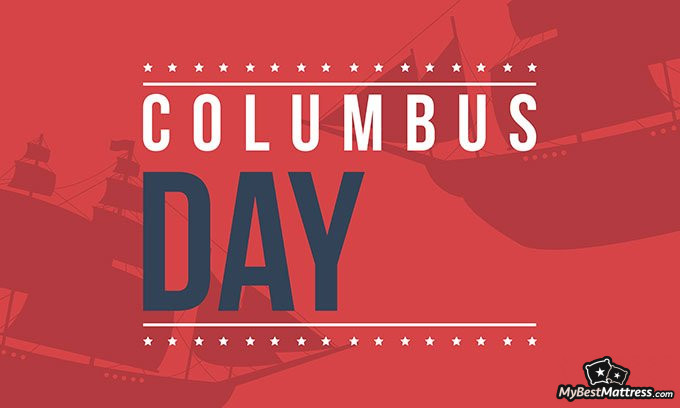 It's a National holiday that celebrates the anniversary of Christopher Columbus's arrival in the Americas on October 12, 1492. It's celebrated on the second Monday of October and is between two other holidays that also come with magnificent sales - Labor Day and Black Friday.
Veteran's Day
Celebrated on November 11th, Veteran's Day falls between Labor Day and Black Friday. This is one of the best occasions to purchase a mattress for much lower pricing because the majority of the providers carry out special deals and discounts.
New Year's Day
Sometimes mattress providers offer additional discounts during the New Year's Day. This happens when they do not sell out all the items in the previous sale. Needless to say, it can be considered as the best time to buy a mattress but you won't always get a chance.
What Other Promotions Can I Find Online?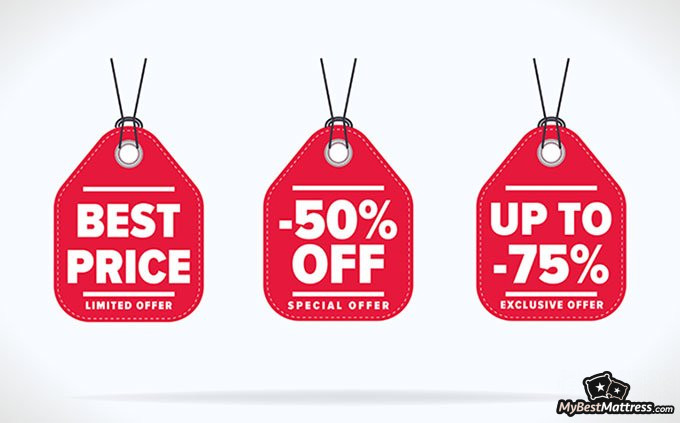 Even though waiting for sales is always a good idea, you might be in a position when you simply don't have time. But don't worry. Even if it's not the best time to buy mattress, you can still find special deals and promotions that will help you to spare your savings significantly. Here are the alternative offers you can find:
Coupons. Don't rush into buying a mattress without discounts, you can find coupon codes that will minimize the pricing significantly. To help you find the most worthy and attractive deals, we have manually picked and checked each of them, and now can offer you the most amazing discounts. Check out the available coupons for the best mattress brands here.
Pop-Up Promotions. When you go to any of the mattress sites online, for example, Saatva, Puffy, or Purple, you will see right away whether or not they offer certain promotions. If pop-pup promotions do not appear while you on their site, then open a chat and ask if they offer any promotions at the moment. Even if it's not the best time to buy a mattress, you have nothing to lose.
As you can see, many promotions are happening even between special occasions and holidays. So, you can sometimes come across truly worthy deals that are as good as special offers.
What's so Special about May?
Everyone keeps telling that the best time to buy a mattress is in May but what's so special about this month?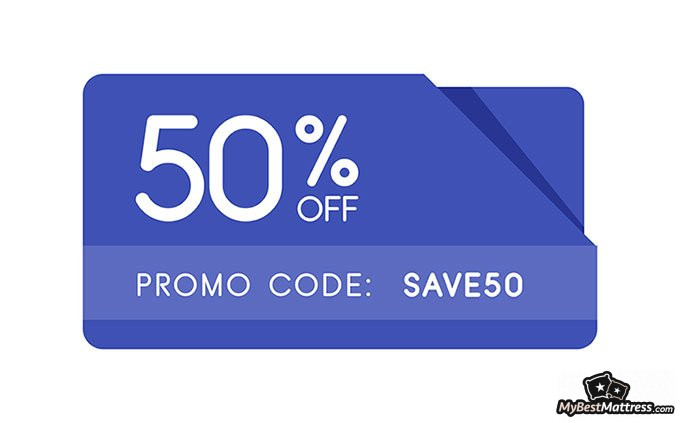 Just like clothing, mattress brands change their collections and come up with new, improved designs. So, since mattress stores regularly change their products, they have to sell out the old models and change them with the new alternatives.
New mattresses usually arrive in June, meaning that May is the month that they have to sell out all the products. You'll see that the very last mattresses can be sold for the lowest pricing and allow you to spare your savings significantly.
Therefore, the month of May is special speaking from the financial perspective as it's considered as the best time to buy a mattress. Take advantage of special coupon codes and promotions to purchase your favorite sleep products for amazing pricing.
Few Aspects to Consider
Purchasing a mattress online is becoming so popular, however, there are some risks that you should pay attention to. When buying online, you always need a free trial to make sure that the mattress is the right option for you.
While the majority mattress brands offer a free trial and money-back guarantee on a daily basis, there's a possibility that they do not provide you with such an option during the sales. To make sure that this isn't the case, contact their customer service and ask all the questions.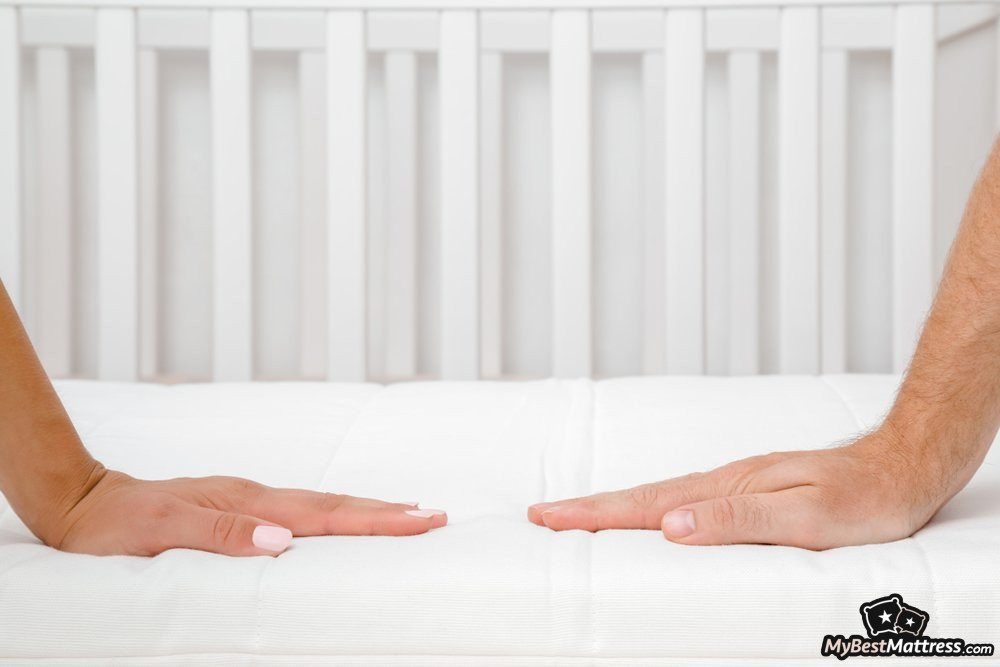 Furthermore, don't rush into purchasing a new bed, unless you need it right away. Always, check the most recommended brands, examine what people are saying and read the reviews written by the professionals to make the right choice. If you need advice, check the top-tier mattress brands here.
What is more, you can always try negotiating a lower price. Even if it's not the best time of year to buy a mattress and you were late to take advantage of the recent sales, don't be afraid to try.
First of all, perform your research and check the recent deals carried out by the mattress company. Even if the offer is no longer available, contact them asking for a similar deal and get lower pricing. As surprising as it sounds, salesmen are often open for negotiation. Thus, you should never be afraid to try - there's nothing to lose, only gain.
Conclusions
Therefore, with such a growth of the online mattress industry, more and more sleepers decide to purchase their beds online. That's a great choice as you get a limitless number of options and the ability to take advantage of the most worthy deals.
Due to the competition among the mattress marketers, each of them offers attractive offers and discounts on special occasions. Different opinions exist on when is the best time to buy a mattress, however, no one argues that you get amazing deals during the occasions and holidays.
That includes Black Friday, Cyber Monday, Labor Day, Memorial Day, 4th of July, Columbus Day, Veteran's Day and New Year's Day sale. What is more, Mattress providers often carry out sales in May as they're trying to sell out all the items and prepare for the new mattress designs and products.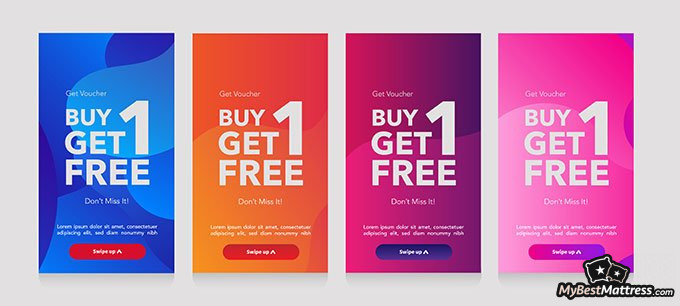 Therefore, if you want to purchase a mattress for less, you have plenty of options. To find all the available deals in one place, check out the coupon codes that we have manually picked for you.
Scientific References
1. Deloitte 2019 holiday retail survey
2. eMarketer: 'US 2018 Holiday Season Review and 2019 Preview'
Leave your honest feedback
Leave your genuine opinion & help thousands of people to choose the best mattress. All feedback, either positive or negative, are accepted as long as they're honest. We do not publish biased feedback or spam. So if you want to share your experience, opinion or give advice - the scene is yours!