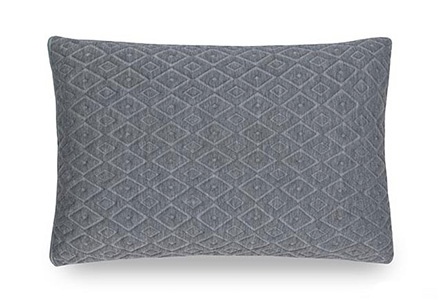 Brooklyn Bedding is a mattress-selling company. Well, at least primarily - the brand does also offer some high-quality, luxurious pillows. In this Brooklyn Bedding pillow review, we'll take a look at two of the company's main products - the Brooklyn Bedding shredded foam pillow, and the Talalay latex one.
While both of these products are quite different in the way that they're built, they do share some things in common. Rather, some benefits - both of the pillows are regarded as being top-tier products, sand we're going to talk about why that's the case.
TL;DR: Both the Brooklyn Bedding shredded foam pillow and its latex counterpart sleep cool and are very supportive. Customer Brooklyn Bedding pillow reviews note that the pillows might be difficult to clean, but the price tags are a good condolence.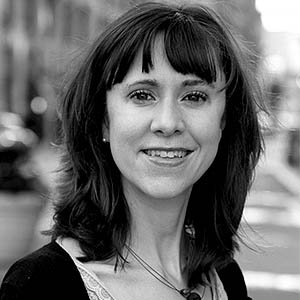 Ivy Branin
Naturopathic Doctor
Why so many people tend to experience difficulties sleeping?
Anxiety and stress contribute to sleep problems as it has an impact on cortisol release. Besides the circadian rhythm, our cortisol rhythm has an impact on our sleep-wake cycle. When cortisol is high in the morning we wake up and as the day progresses cortisol naturally decreases. If we are constantly stressed or anxious this rhythm can be disrupted and levels of cortisol can remain high before bed making it hard to fall asleep or can also spike during the night waking us up.
Pros
Affordable prices
Good breathability and coolness
Best for side and back sleepers, but suitable for stomach ones, too
Cons
Initial odor
The loft might be too high for some (latex)
Brooklyn Bedding Pillow Review: PROS
In the same way you wouldn't go out and purchase any random mattress from the first shop that you encounter, you probably wouldn't also buy just any pillow. Each individual person is going to have their own specific preferences for what they think is the perfect pillow.
Some people are going to emphasize that cooling is the most important aspect for them. No one wants to sleep on a pillow that makes their head feel like it's in an oven - that's for sure. However, if you're looking at the best pillow providers of the current year, most of the time, their products are going to have some breathability features.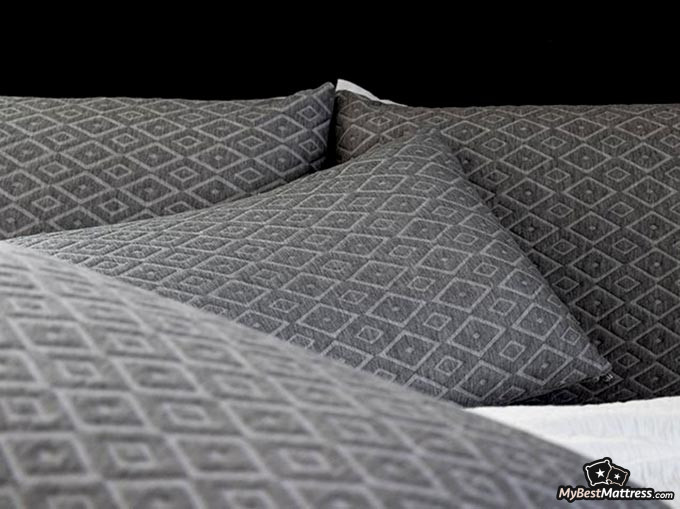 Customer Brooklyn Bedding pillow reviews will tell you that shape retention is another thing to look into. This is probably more notable within the Brooklyn Bedding Talalay latex pillow reviews - multiple studies have proven that latex is the way to go if you want to reduce headaches and instances of waking up in the middle of the night.
Shape retention, as the term implies, is the feature of a pillow that maintains its original shape even after being slept on. Pretty self-explanatory, right?
Well, yes, but here's the best part - pillows that have good shape retention are usually very supportive. Sure, there's always the danger to get "too supportive" and forget comfort, altogether, but it's usually the other way around.
Well, you don't need to worry about this when it comes to either Brooklyn Bedding shredded foam pillow or the latex one - they are both very supportive.
Both Pillows Offer Great Support
Whenever you read customer Brooklyn Bedding pillow reviews, always note that the term "support" is used to describe the pillow's ability to keep your head and neck in a stable position throughout the night.
In addition to avoiding the formation of neck sores, supportive pillows actually have another use - they allow your spine to remain as relaxed as it can, providing that much-needed rest while you sleep.
Spine support - so what? Well, that's actually something that many people take for granted! If you're constantly experiencing lower back pains, and can't seem to get a good night's sleep for a while now, a non-supportive pillow might perfectly well be the reason for why that's the case!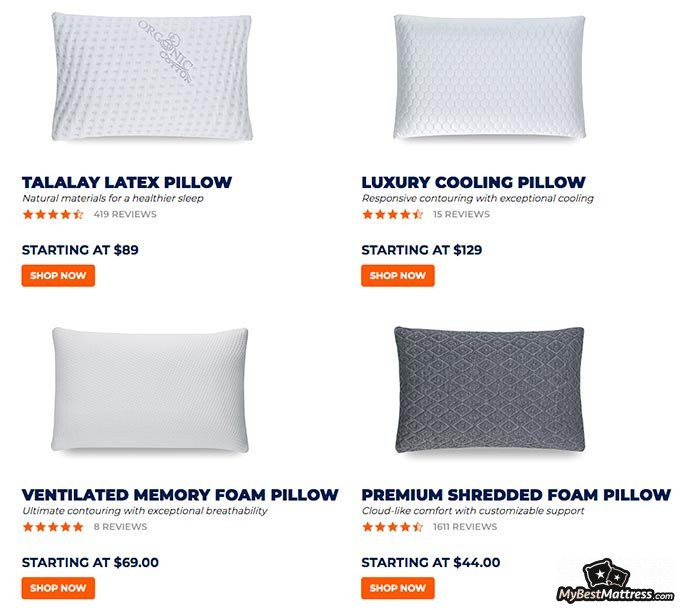 Judging from customer Brooklyn Bedding pillow reviews, both the Talalay latex pillow and the premium shredded foam version are products that don't have any issues with being "supportive". But let's take a deeper look at why that's the case.
Latex products have always been known to provide some decent support - that's nothing new. The fact the BB's pillow is filled with Talalay latex only makes the product more breathable - a really good combination.
Shredded foam, however, is trickier. Some pillows are going to be very supportive, while others might fall completely flat after a few hours of lying on them. It all kind of depends on the foam in question.
The Brooklyn Bedding shredded foam pillow, though, is filled with some of the better-quality foam. This is why it remains supportive, providing proper spine alignment and neck (head) positioning.
Latest Saatva Coupon Found:
UP TO $500 OFF
Limited-time Saatva Sale
We're sharing a limited-time Saatva mattress discount with our readers! Grab this deal & enjoy your new mattress with huge discounts.
Expiration date: 12/12/2023
4,042 People Used
Only 83 Left
Premium Foam Pillow - Customizable
Not to sound like a broken record, but some pillow features are always going to be more important than others. Loft height and firmness level customization will always be at the top of the priority list.
The height of a pillow loft will determine how arched or bent your neck is. Ideally, you want it to be aligned to the surface of your mattress. Firmness is somewhat the same - while most people are going to opt to go with a "softer" pillow, sinking is a thing that happens and it's something that you should avoid at all cost, if you want to retain your lower back health.
Thankfully, though, there's a very simple way of how you can make sure that both the height of the loft, and the firmness level of the pillow are in check with your personal needs - unzip the thing, and either add or remove some insert.

Simple, right? Well, no - not all that many pillows have customizable lofts and firmness levels. Multiple Brooklyn Bedding pillow reviews will tell you that this is even somewhat rare when it comes to the top-tier pillows of the industry, too.
All of that being said, you're in luck - while the case might be different with Brooklyn Bedding Talalay latex pillow reviews, people who've bought the foam counterpart can be happy that they're able to customize the product as much as they want.
Furthermore, the pillow comes overstuffed - you can then take out some of the stuffing in order to make the perfect product for yourself.
Great Cooling Features
Sleeping hot sucks. While pillows aren't going to be the primary sleep-related object that's going to determine whether or not you've gotten a heatstroke during the night (that would be the mattress or bedsheets), they are still important.
I've already mentioned this earlier on in the Brooklyn Bedding pillow review, but most brands out there today know the importance of sleeping cool. Whether you'd be talking about a foam pillow or a latex one (which is the case today), there should always be something that makes the pillow breathable.
More often than not, it's the cover.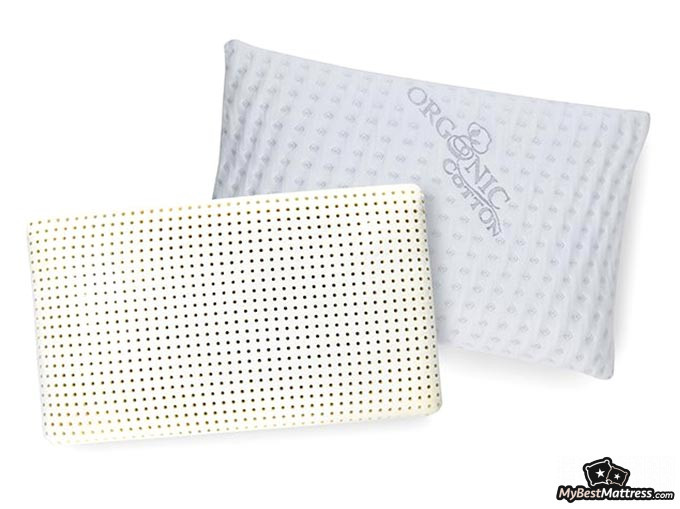 As far as latex is concerned, customer Brooklyn Bedding Talalay latex pillow reviews note that the product comes equipped in a cotton pillow cover. The fact that it's made out of cotton allows the cover to be moisture-wicking, and it eliminates heat pretty well.
As for the foam pillow, many customer Brooklyn Bedding pillow reviews note that BB's Premium shredded foam pillow has some cooling gel infused into the pieces of the foam itself. This, in turn, makes the pillow very cool to sleep on.
All in all, it's obvious that Brooklyn Bedding has found a method of how to keep their pillow products temperature-neutral and breathable.
Brooklyn Bedding Pillow Review: CONS
Reading through customer Brooklyn Bedding pillow reviews, it's pretty obvious that both of the pillows in question are supportive, breathable and well-built. However, there are some things concerning these two pillows that might not be as well-thought-out as it might seem at first glance.
And I'm not talking about controversial, difficult-to-prove things such as the effectiveness of latex pillows when it comes to them alleviating neck pain (yes, that's actually a topic that's prone to controversy). Rather, let's take a look at some straightforward, self-evident reasons why there might be negative Brooklyn Bedding pillow reviews online.
Latex Pillow (Not) Suitable for Stomach Sleepers?
Both of the pillows offered by BB are usually considered to be pretty suitable for all of the different kinds of sleepers. With the shredded foam pillow, that's not surprising - if the loft is too high or low, you can always adjust it.
However, the problem arises when we start talking about and looking into the customer latex Brooklyn Bedding pillow reviews.
You see, while Brooklyn Bedding does offer a choice between a high and a low loft, these are some very umbrella-like terms. Sure, the fact that there's an actual choice is great, but it might still not suit some of the stomach sleepers out there. The sad part here is that you won't find out until you've actually purchased the pillow.
Now, granted, we've actually even named the Brooklyn Bedding latex pillow as one of the better options for stomach sleepers. So... Things don't really add up, right?
It's actually much simpler than you think.
You see, there aren't all that many stomach sleeper reviews of the latex version of the pillow that would actually complain about the loft height. Furthermore, as far as latex pillows are concerned, in general, it's actually one of the best alternatives out there.
Difficult to Clean
Pillow cleaning processes are going to be entirely dependant on the actual pillows themselves. Some pillows will be completely machine-washable, others might require spot-cleaning, and you might even encounter products that don't need to be washed at all (apart from the covers, of course).
Customer Brooklyn Bedding pillow reviews note that both of the pillows in question (the shredded foam one, and the Talalay latex counterpart) might be a pain in the butt to clean. The covers are easy - throw them into the washing machine, and that's it. However, the inserts are going to have to be spot-cleaned or washed by hand.
Some Initial Odor Potential
Online, you'll find quite a few different Brooklyn Bedding pillow reviews that mention how there's bound to be some initial odor with both of the pillows (however, it's going to be less-noticeable with the latex one).

Truthfully, this might not be too big of an issue, given that the smell is bound to dissipate after a few days of sleeping on the pillow. The only situation where this might actually cause some problems is if you have a really sensitive sense of smell. Given that these pillows seem to have a stronger initial odor than usual, it's something that's worth keeping in mind.
Price
Pillow prices have always been a controversial topic. Why? Well, mostly because a good, well-built pillow that'll last you for at least a few years to come tends to cost more than people anticipate.
That being said, however, recently there have been more and more cheaper pillows flooding the market. And I'm not talking about some $10 knock-offs - what I mean is that pillow providers have seemingly managed to lower their prices for quality products.
The first product that we should take a look at in this Brooklyn Bedding pillow review is the Premium shredded foam pillow. It comes in two pricing and size options:
Such price tags are quite difficult to believe - they're super-low, given the quality of the pillow. Next up, the Talalay latex pillow:
While the King size version of the product seems to be out of stock as of writing this article, the pillow does come in two loft size options - high and low. Yet again, for a luxury latex pillow, the price is quite impressing.
In addition to the below-average price tags, the company offers customer free shipping, 3-year warranties and a 30-night sleep trial.
Here is The Best Saatva Offer I Found:
UP TO $500 OFF
Limited-time Saatva Sale
We're sharing a limited-time Saatva mattress discount with our readers! Grab this deal & enjoy your new mattress with huge discounts.
Expiration date: 12/12/2023
4,042 People Used
Only 83 Left
Conclusions
With the pillow market growing and expanding at the rates that it is, there's a big possibility to get confused really fast when trying to find the best possible pillow alternative for yourself. Oftentimes, people rush with their decisions, and end up purchasing a pillow that they soon come to regret.
This can be avoided, though. Customer Brooklyn Bedding pillow reviews are a great example of this - no matter what pillow you're planning to purchase, there are always going to be customers that have left their feedback on the company, product or customer service. Reading these reviews, you'll have the possibility to learn more about the product of interest.
Brooklyn Bedding pillow reviews note that both of the pillows offered by the company are going to sleep cool, and are both very breathable. While some customers might appreciate the feeling of latex, others will find that foam pillows suit them better - and both options are going to provide you with proper cooling.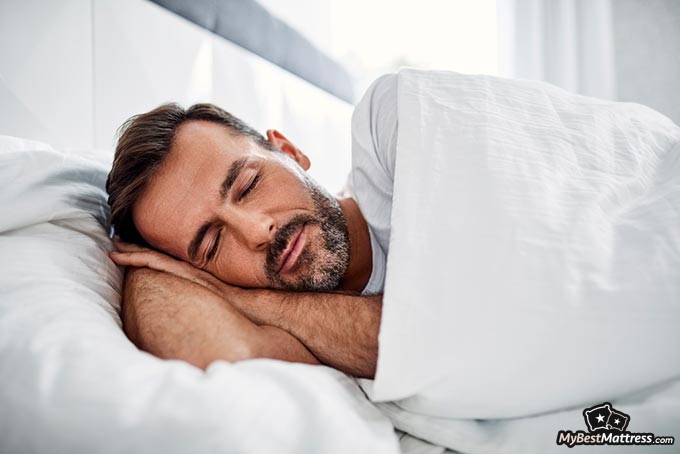 While the latex pillow might not be very suitable for stomach sleepers, and both of the products can be a hassle to clean, that's quite heavily overshadowed by the pricing options.
No matter which product you choose to go with, you can bet that you'll receive some decent deals - especially keeping in mind that we're talking about one of the better pillow providers on the market.
All in all, I hope that this Brooklyn Bedding pillow review was useful to you. If you're still not sure whether or not either of these two pillows would suit you, I highly encourage you to take a look at our list of the top pillows of the current year. Perhaps you'll find something that'll interest you there?
Thanks for reading, and good luck!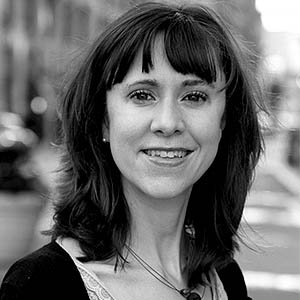 Ivy Branin
Naturopathic Doctor
Contributed By Ivy Branin, Naturopathic Doctor
Dr. Ivy Branin is a naturopathic doctor based in New York City. After three years of working in the pharmaceutical industry as a biochemical engineer, she packed her bags and moved to Seattle, WA, ...
Read Full Bio...
Leave your honest Brooklyn Bedding Pillow review
Leave your genuine opinion & help thousands of people to choose the best mattress. All reviews, either positive or negative, are accepted as long as they're honest. We do not publish biased reviews or spam. So if you want to share your experience, opinion or give advice - the scene is yours!